The Steamboat Grand
Southwest Nuptials, Grand Style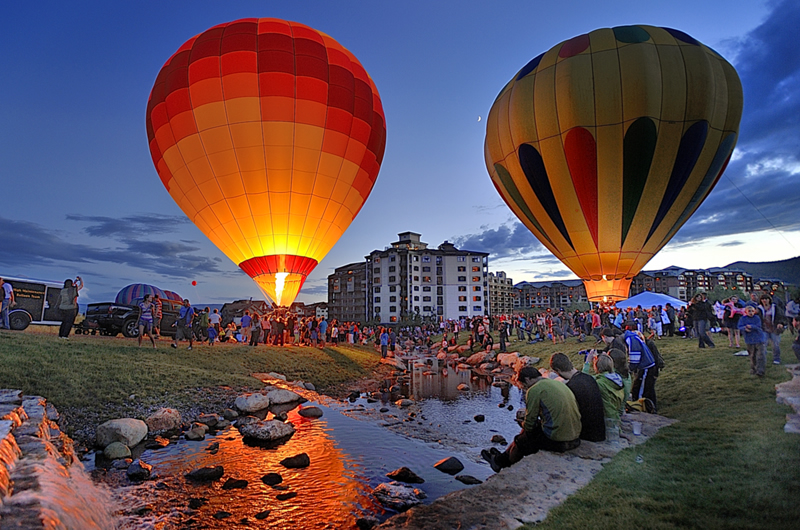 Steamboat Springs, Colorado
By Sherra Meyers
GET ACQUAINTED
Nestled 7,000 feet up in the Colorado Rockies, Steamboat Springs is one of North America's largest ski mountains reaching over 10,500 feet at the summit. The Steamboat Grand Hotel is a luxury hotel in the heart of Steamboat Village where everyone gathers. It's poised across the street from the base of Mt. Werner and the Steamboat Gondola, offering accommodations for you and your wedding guests from single rooms to five-bedroom private luxury penthouse suites. There is literally a room configuration for everyone's needs. The condos feature full kitchens with granite countertops, detailed Southwestern décor with pine cabinets and furniture.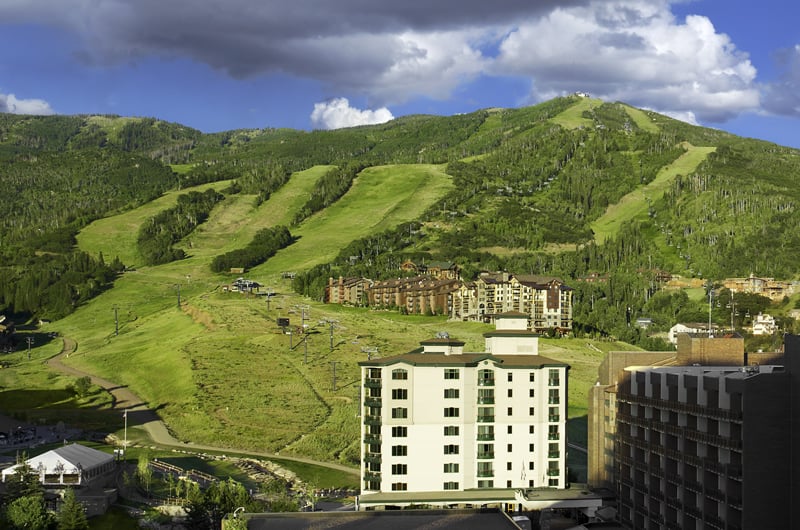 NOTE TO SELF
The Steamboat Grand offers childcare – a wonderful convenience for wedding guests who need additional help with little ones. The concierge can provide a list of locally licensed and bonded babysitters for children, ages 6 months to kindergarten. All staff is background checked and has specific experience and certifications including CPR and first aid.
Grand Ski & Sport – Located on the lobby level of the hotel, the Grand Ski & Sport offers the convenience of getting fit for your outdoor equipment without having to leave the hotel. Good news! You won't have to carry
your equipment, as it is automatically stored across the square at the base of the mountain.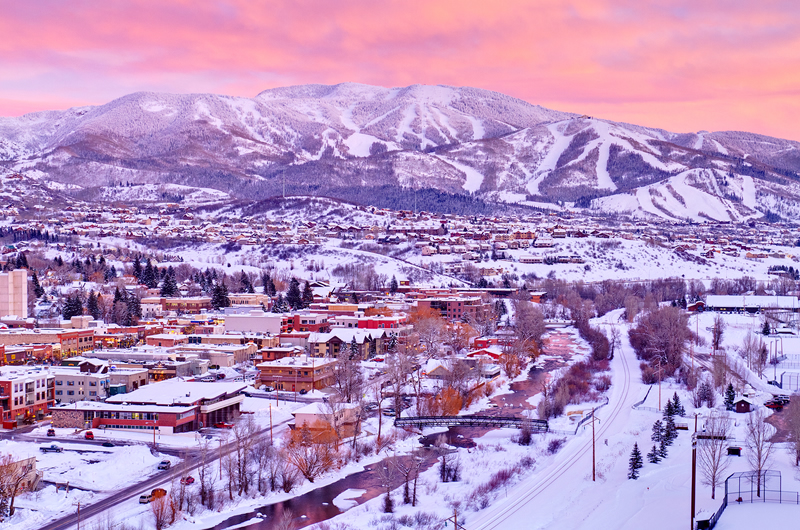 WE SIMPLY ADORE
The Grand Spa Unwind from a day of outdoor adventures with a spectacular spa experience. The Grand Spa specializes in body treatments, massage, luxurious body wraps, corrective skin care, microdermabrasion, revitalizing facials, and hair, hand and foot treatments. Steamboat Art Strokes – this 'paint and sip' is a fun way to gather your family and friends for a unique rehearsal dinner or outing during your weekend of events.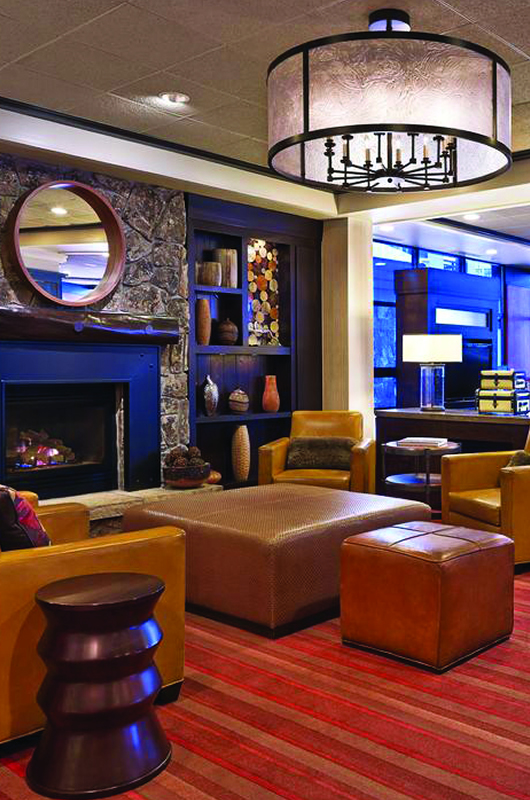 GET THE DISH
The Cabin is located on the lobby level of the hotel where this will be your go-to for breakfast, lunch, and dinner – featuring appetizers, great burgers, steaks, salads and more. Double Diamonds Bar poolside bistro is great for après ski or if you just want the party to keep going into the night, staying open until 2:00 am.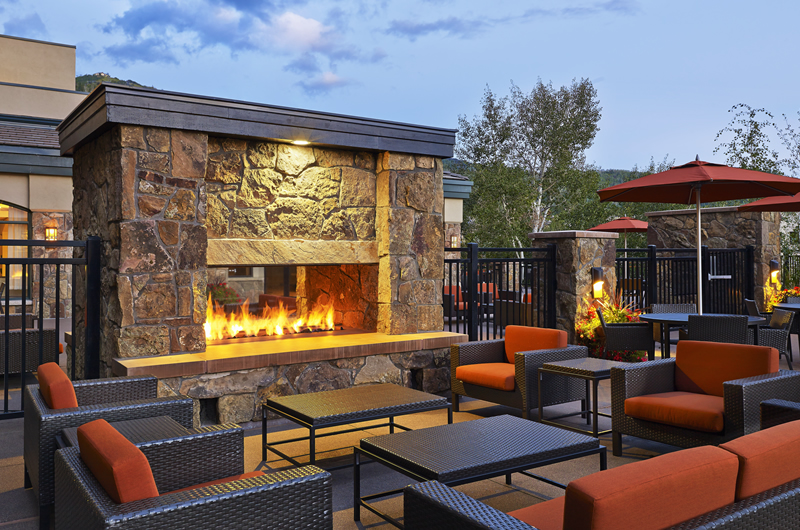 HERE'S THE SCOOP
The Steamboat Grand offers complimentary shuttle service to/from downtown making it easy for you to enjoy everything that downtown has to offer. The Steamboat Grand is conveniently located 22 miles from The Steamboat/Hayden Airport. Their concierge will be happy to assist you with exclusively discounted transfers to/from the hotel. If you choose to drive from Denver you will pass through scenic vistas of the Arapaho and Roosevelt National Forest in 3-3.5 hours drive time. Even though most visitors are drawn to the multitude of ski options, it's the genuine down-home friendliness of the Steamboat Springs locals that keep people coming back.