Hotel Boulderado, Boulder, Colorado
Get 'Vowed' in Turn-of-the-Century Splendor
By Sherra Meyers
GET AQUAINTED
For more than one hundred years, Hotel Boulderado has been one of the most famous landmarks in Boulder, Colorado, consistently providing attentive service, Rocky Mountain hospitality and special attention to detail for weddings. The hotel has hosted countless nuptial ceremonies and events dating back to the New Year's Eve ball that launched its opening in 1909. Accommodations include160 guest rooms in either a modern mountain or historic Victorian style and a meticulously restored 1904 carriage house which sleeps 15. All guest rooms boast the latest luxuries, including plush bedding, modern bathrooms with Aveda toiletries and Boca bathrobes. Conveniently located steps from Pearl Street, a four-block pedestrian mall, is full of shopping and local restaurants, and minutes from the University of Colorado.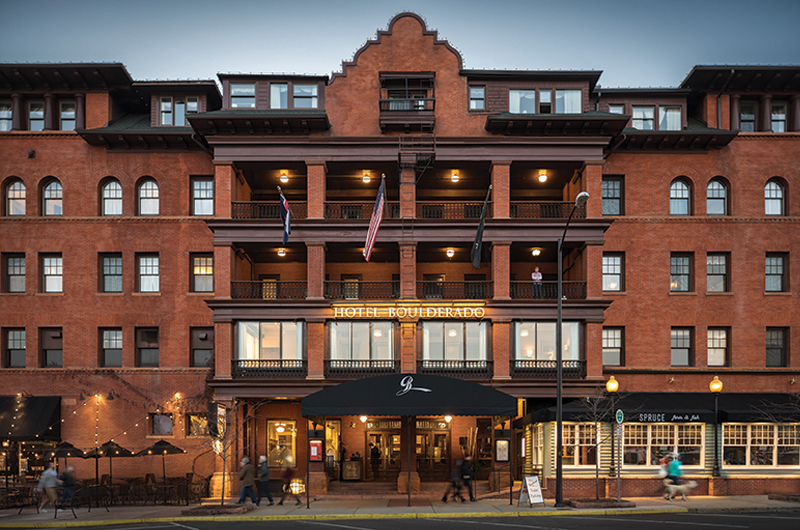 HERE'S THE SCOOP
The five-story brick and red sandstone building blends, Italian Renaissance and Spanish Revival charm crowning the atrium lobby with stained-glass ceilings constructed with cathedral glass imported from Italy. The hotel's marvelously unique details include Spanish-style arched windows, bracketed cornices, iron railings and curved gables throughout. The curved cherrywood staircase starts in the lower level at the speakeasy-style bar, License No. 1, and climbs all the way to the fifth floor, high above 100-year-old mosaics in the lobby floor. A stunning balcony has become a beloved spot for countless weddings, with views of the mezzanine and historic stained-glass ceiling. Hotel Boulderado maintains the original Otis elevator in the lobby and to this day is still operated by a member of the staff. The historic lobby is a popular space to sip on a signature cocktail and have fun imagining all of the personalities and events that took place decades before.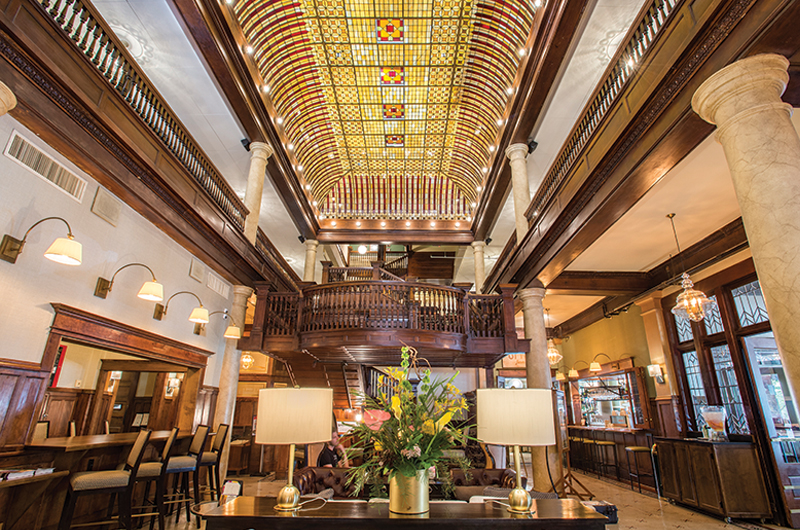 BIG DAY DETAILS
Make your entrance after arriving in Hotel Boulderado's very own Rolls Royce Silver Shadow II and exchange vows where generations of couples have said I do. The in-house wedding coordinators and talented culinary artists take great care in helping you with every detail. Dance the night away in the Ballroom and choose among polished event spaces that are the perfect backdrop for memorable rehearsal dinners, wedding ceremonies, and receptions of up to 275 guests.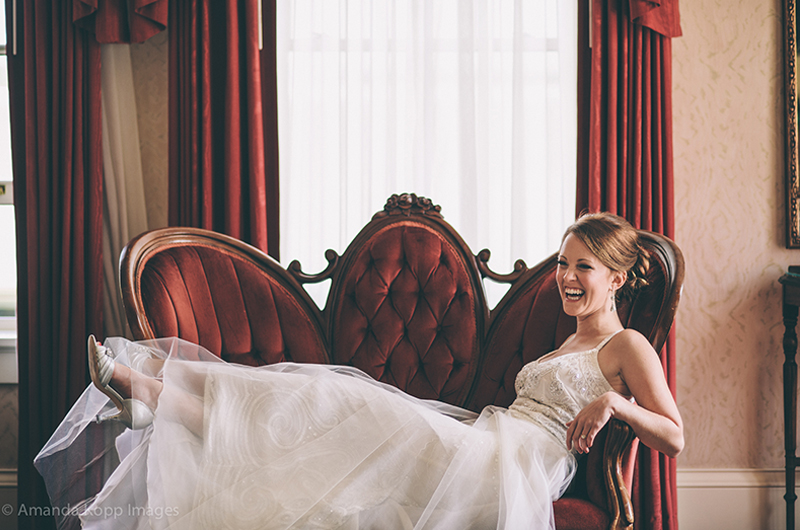 NOTE TO SELF
Groups of guests may prefer the restored 1900s Carriage House located just steps away on Pine Street sleeping up to 15 guests.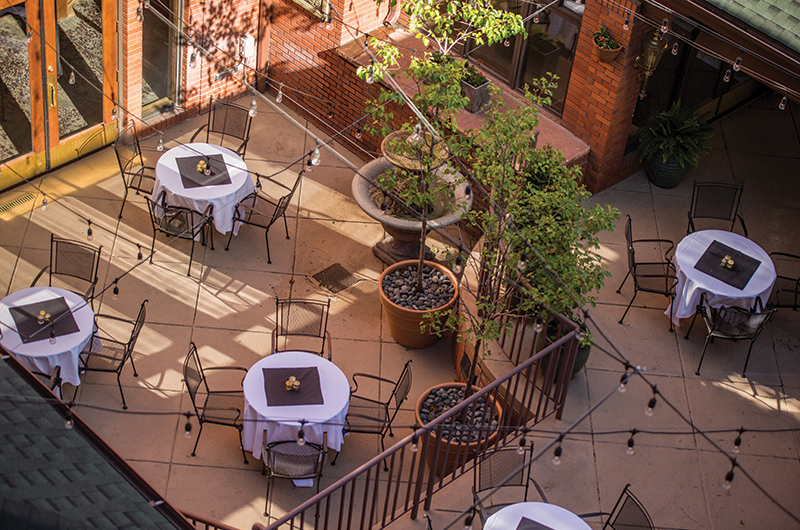 WE SIMPLY ADORE
Brides who mention Southern Bride article will receive a complimentary upgrade to the Presidential Suite, as well as a champagne toast with chocolate strawberries, upon booking a wedding at Hotel Boulderado.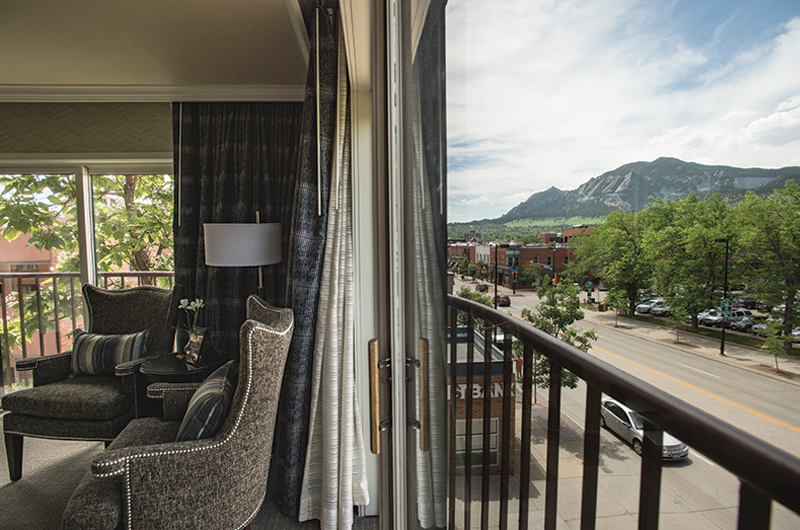 www.boulderado.com