Planet Hollywood Beach Resort, Papagayo, Costa Rica
Lights, Cabana, Action
By Stacey Marcus
Get Acquainted
Located on a lush and lively hillside, Planet Hollywood Beach Resort Costa Rica is all about making guests feel like they're stars. From the moment you walk the red carpet entrance and are presented with a welcome drink to the 294 luxury rooms, the focus is on making you feel special. Along with enjoying seven restaurants, a full-service spa, beauty bar, state-of-the-art fitness center and two swimming pools, you can also curate your own experiences and enjoy nature hikes, paddleboarding, snorkeling and more. STAR Class™ members enjoy A-List exclusives including a personal agent (great when making reservations).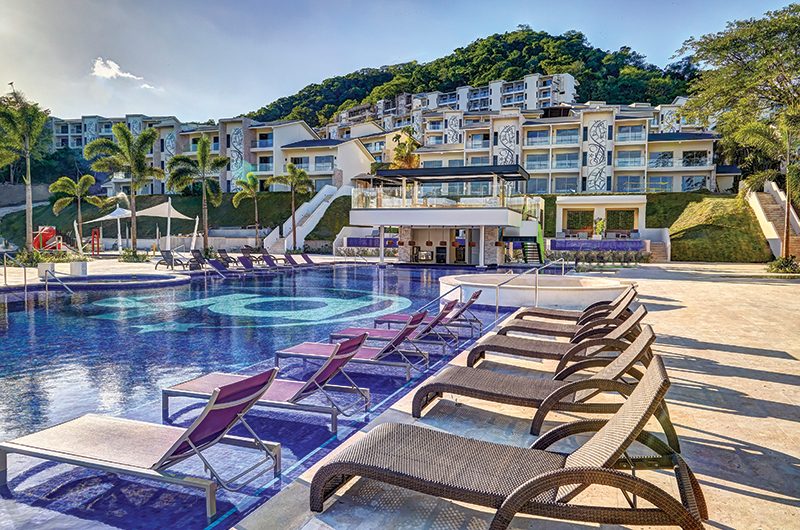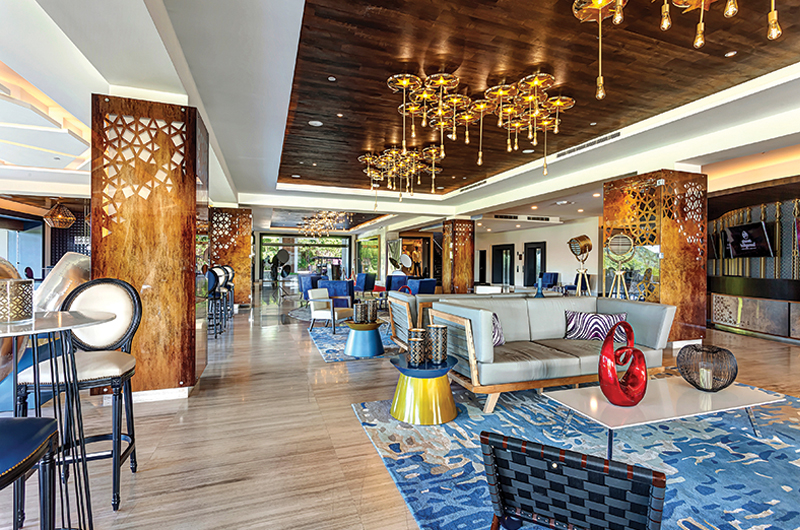 Here's the Scoop
Ask anyone who has visited the Papagayo Peninsula in Costa Rica's Guanacaste region and they will tell you, this slice of paradise belongs on a movie set. The biodiverse peninsula is a nature lover's playground, perfect for couples looking to unwind post-nuptials and enjoy what natives call "pura vida", or pure life. One feels the pumped up spirit of pura vida at Planet Hollywood Beach Resort Costa Rica, the brand's first all-inclusive property. The resort has elevated the art of relaxing to a whole new level where couples can choreograph and star in their own award-winning experiences with the help of some of the nicest people on the planet.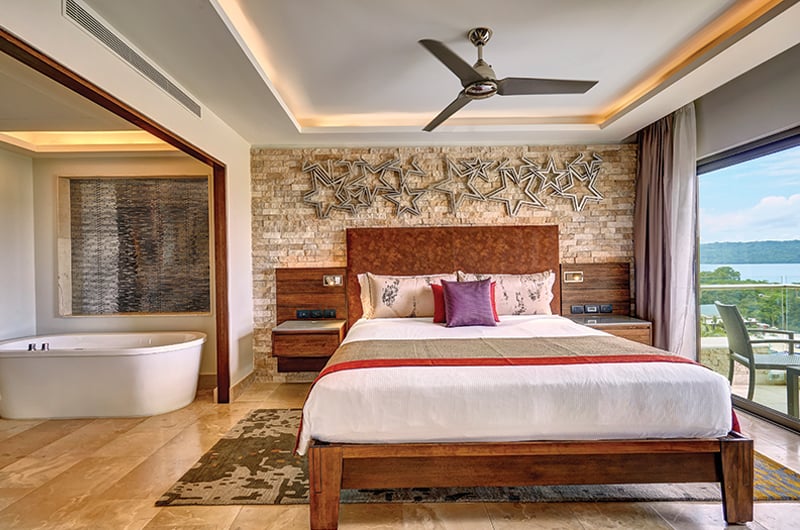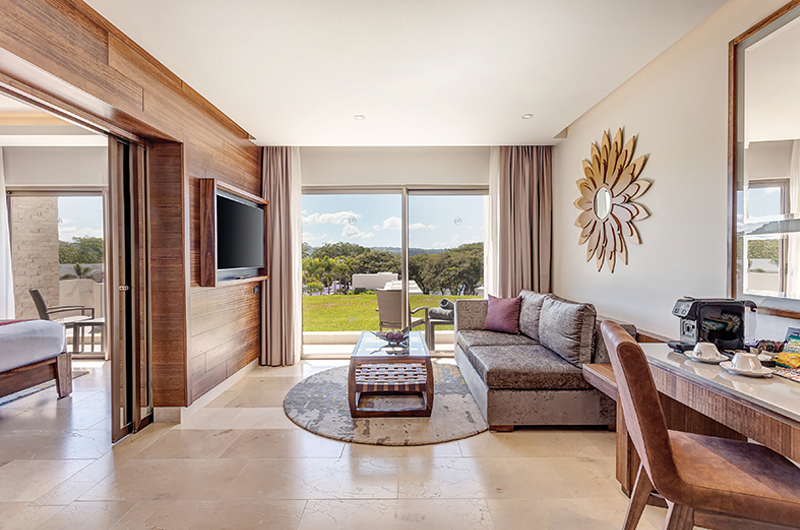 Out and About
It's very tempting to stay on property, chill in a cabana, and enjoy the red carpet treatment from the staff, but for couples who want to experience the larger landscape of the biodiverse area, a plethora of pleasures await. Visit a tropical garden, soak in thermal water pools, enjoy volcanic mud treatments, catch a sunset on a catamaran cruise, zipline over rainforests, or set sail at sea.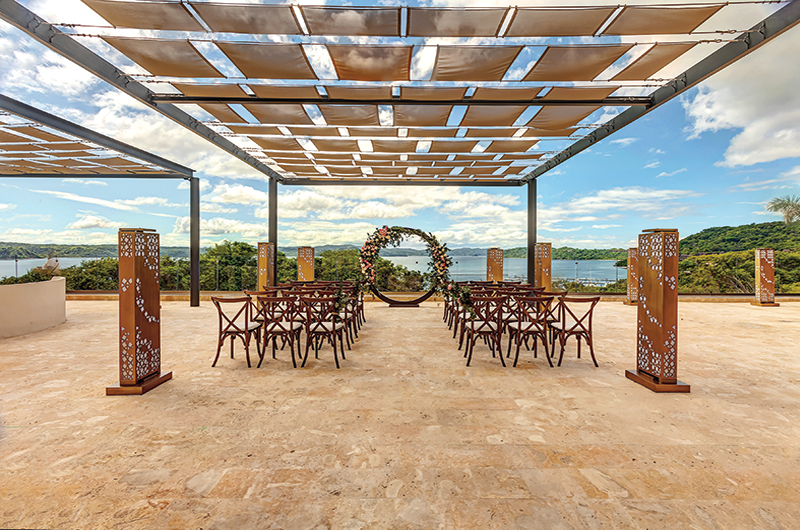 We Simply Adore
The people. The staff at Planet Hollywood Beach Resort Costa Rica are eager to provide guests an experience with the essence of pura vida. The attention to detail put this trip over the top. When my rooftop yoga class instructor Carlota noticed I had a cold, without ever being prompted, she sent a pitcher of herbal tea infused with honey right to my room.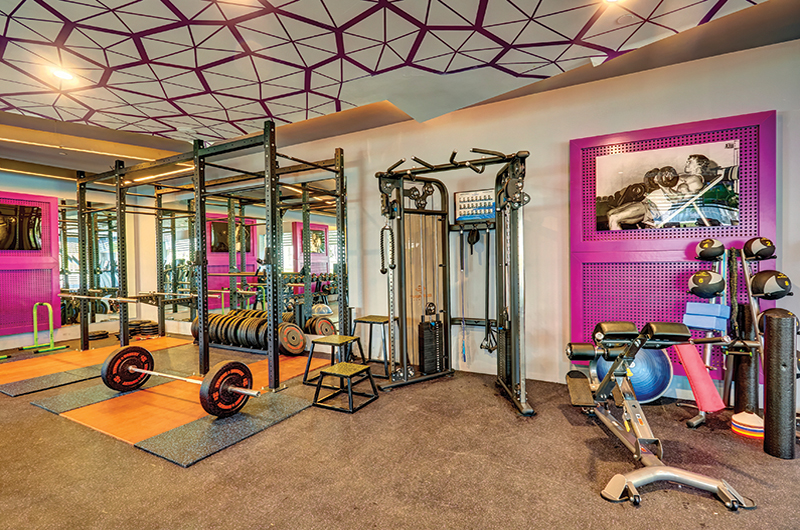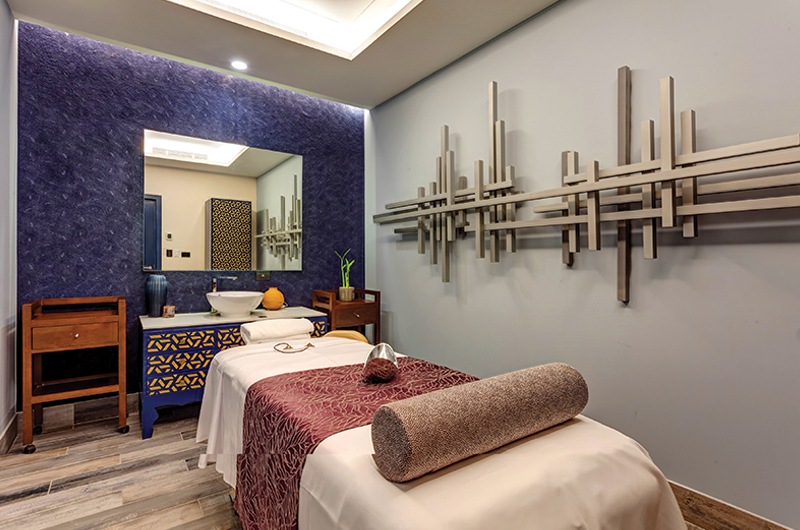 Note to self
Be sure to take a nature walk on the property along the black sand beach where you will be greeted by a gaggle of white-faced capuchin monkeys. The delightful monkeys are sure to bring a smile to your face and star in your Instagram gallery.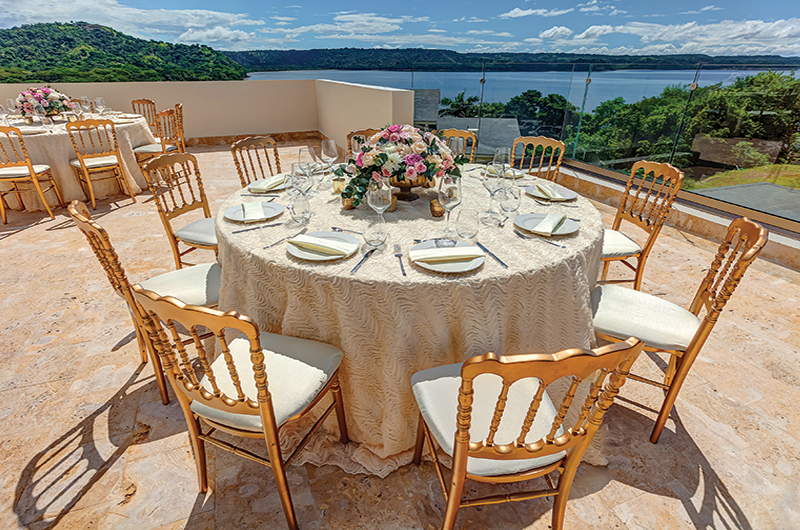 www.planethollywoodhotels.com/property/costa-rica