The Ritz-Carlton Reynolds, Lake Oconee || Greensboro, Georgia
COMMEMORATE AND CELEBRATE AT THIS BLISSFUL, LAKESIDE RETREAT
By Jory Bernard Meyers
GET ACQUAINTED
The Ritz-Carlton Reynolds, Lake Oconee is a luxury lakefront resort on the shores of the winding and scenic Lake Oconee. This sprawling 812-acre property is tucked away in the Georgian forests and holds an assortment of large and small romantic venue event spaces, an award-winning and newly renovated steakhouse, an indulgent spa, exclusive Club Level accommodations, and a lakeside infinity pool with dining options poolside. Lakeside access paired with private cottages will make you feel like you're cozying up in your own private lake house.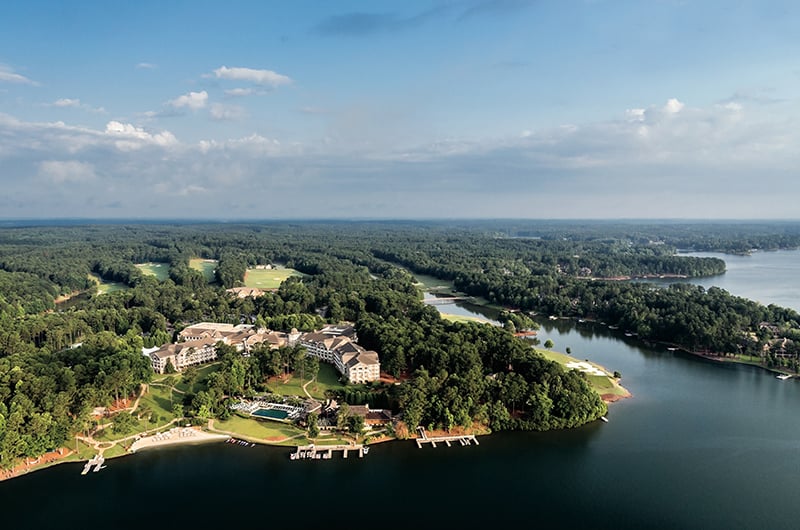 HERE'S THE SCOOP
From the beautiful grounds, the large forest acreage, to the crisscrossing cobblestone paths leading every which way, the Ritz-Carlton Reynolds, Lake Oconee will whisk you away from your busy life. Popping out for a gorgeous walk of the grounds feels like a relaxing foray into the forest, only to pop back inside and gorge yourself on giant homemade cookies, exclusively for Club Level guests. The grounds are a wonderful mix of serene, well-kept nature and warm, rustic comfort. Curling up on a chair next to a roaring fire, hearing the lake water lapping on the beach, munching on a s'more while looking at the stars; few things in life feel as calm and tranquil. Relaxing in the lakeside infinity pool, exploring the lake in kayaks, this huge resort has everything you could ever want.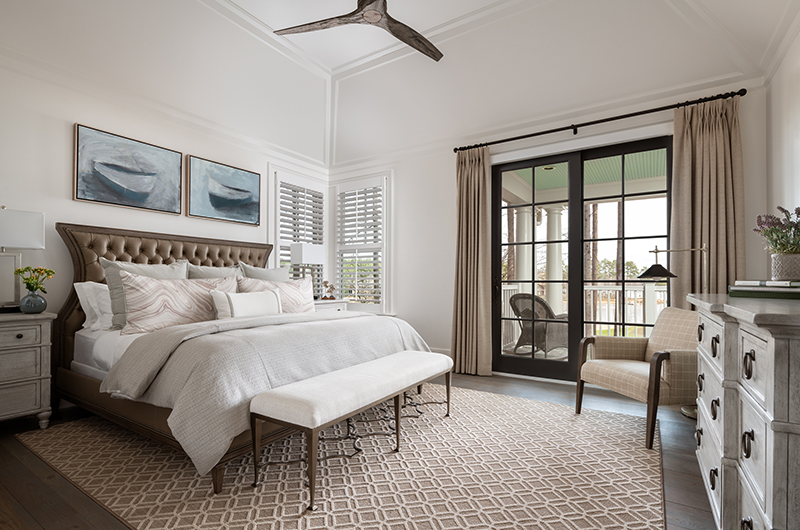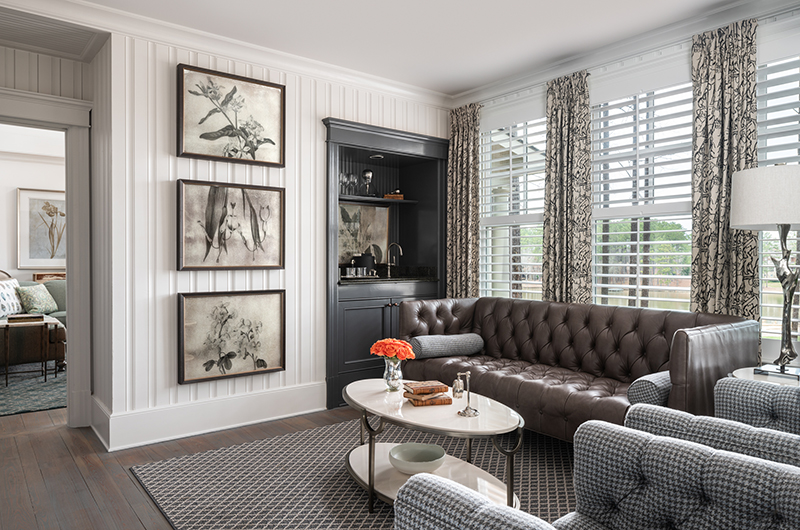 GET THE DISH
Gabby's by The Lake serves casual fare for a relaxing evening lakeside. Just off the golf course is the newly renovated Linger Longer Steakhouse. This restaurant is rooted in hospitality and boasts a comfortable yet sophisticated atmosphere. Guests can expect comfort foods bursting with flavor as well as intriguing twists on usual favorites.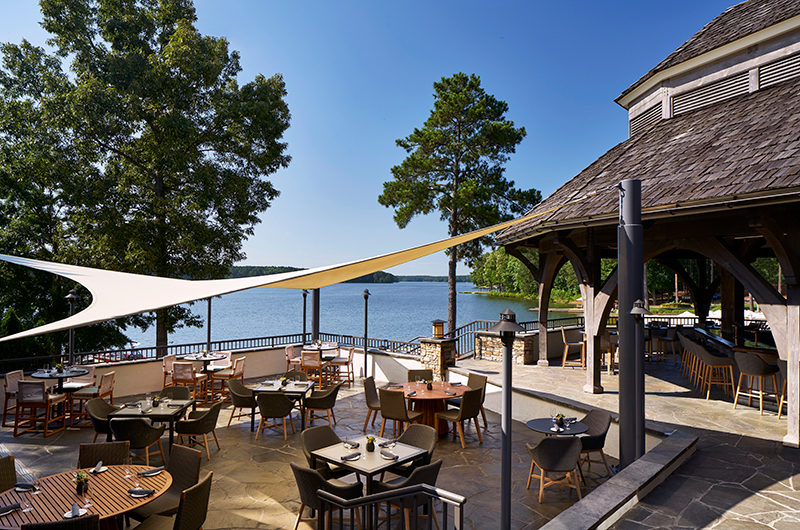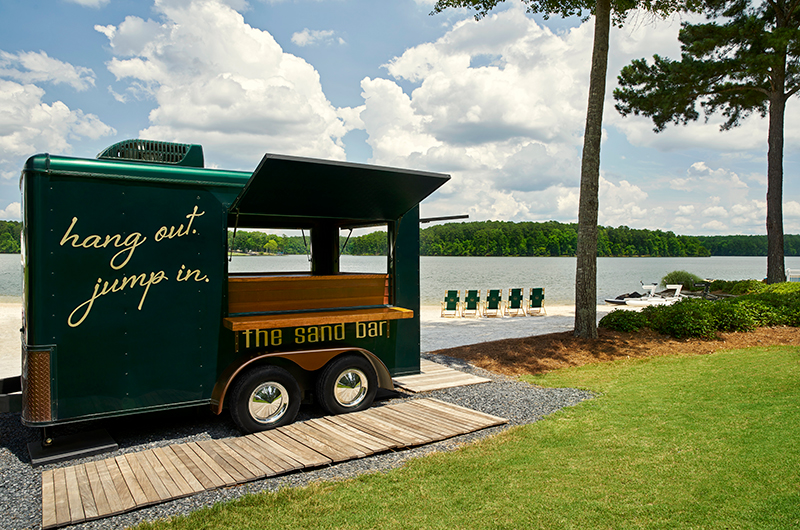 BIG DAY DETAILS
From small gatherings to large hundred-person events, with a large selection of event spaces to choose from, The Ritz-Carlton Reynolds has the right size space to accommodate everyone.
The Pavilion is a newly renovated event space with farmhouse vibes and 6,000 square feet of usable space. Features include giant oak barn doors, a huge stone fireplace, full climate control, and easy access to indoor-outdoor transitions.
The Pointe is a small peninsula away from the rest of the main resort. Scenic and secluded, the Pointe offers an unforgettable space for renewing vows or making new ones, with a wonderful atmosphere, especially at night.
The Landing overlooks Lake Oconee providing beautiful sunset views in a beautifully landscaped lawn setting. The Landing can accommodate 600 guests standing or 400 guests for a seated banquet.
Sandy Creek Barn is a refurbished old barn house. Dating back to the 1820s, this charming venue holds great character and provides 'getting ready' quarters for both sides of the wedding party. Sandy Creek features 6,750 square feet of space; it's a wonderful venue for both large and small parties.
The Forest, an outdoor space at the tip of a peninsula overlooks Lake Oconee and is surrounded by the Georgian forest. The Forest can host up to 300 people in this lovely, private outdoor setting.
Three ballrooms, with the largest being the Ritz-Carlton Ballroom, able to host up to 600 people with an outdoor balcony; the Linger Longer Ballroom, with an overview of the forest and the Oconee Golf Course, able to accommodate 250 people standing or 120 seated; and the Reynolds Ballroom, ideal for small to medium celebrations and able to hold up to 100 people.
Accommodations for your guests can vary depending on their needs. From the newly redesigned guest rooms to the one to four-bedroom lakeside cottages – wonderful for families and groups – your guests will be resting their heads in the lap of lakeside luxury. Providing Club Level access for your guests creates a wonderful space for everyone to gather together for breakfast, lunch, snacks, and even cocktails – doing away with a traditional hospitality suite.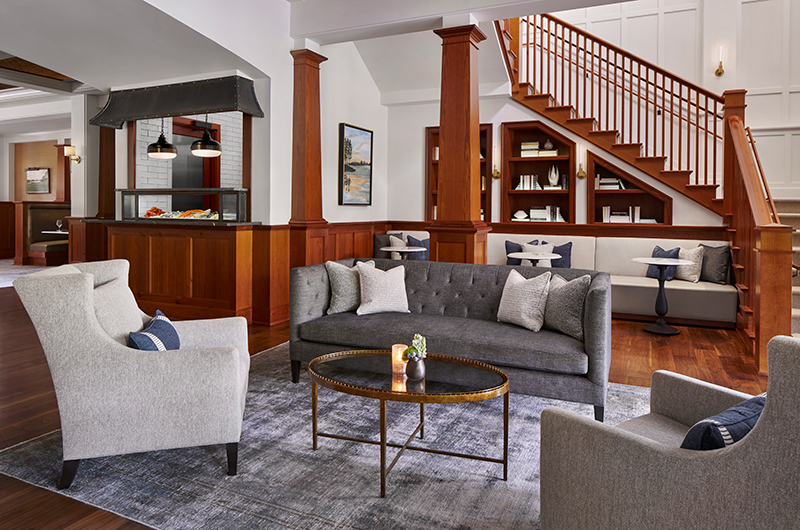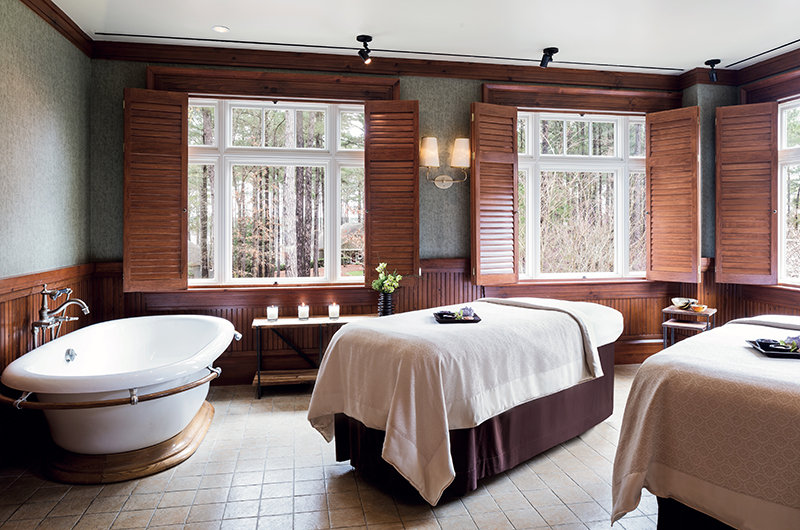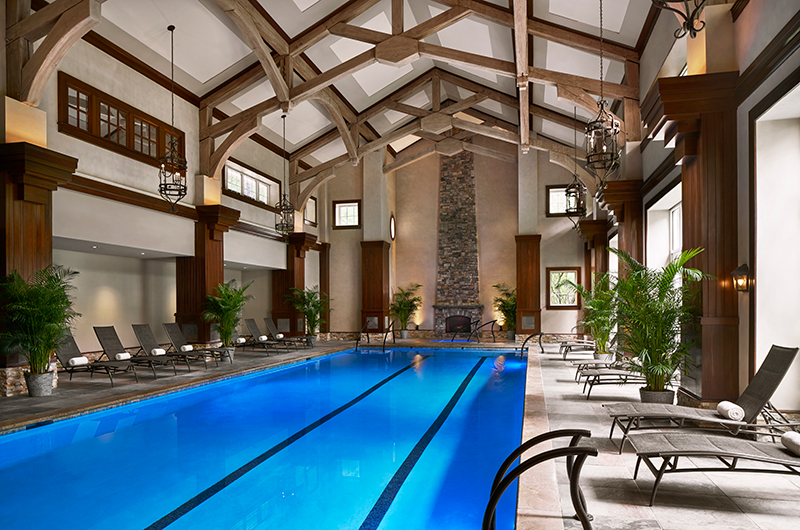 WE SIMPLY ADORE
The outdoorsy feel of seclusion without giving up luxury or modern amenities.
Exclusivity, especially in regards to the signature Ritz-Carlton Club Level and the secluded event spaces.
Wonderful eats; the Linger Longer Steakhouse is among one of the best meals I've ever had.
Hanging on the lawn and watching the water turn orange at sunset is a beautiful experience worth remembering. Great for pictures too!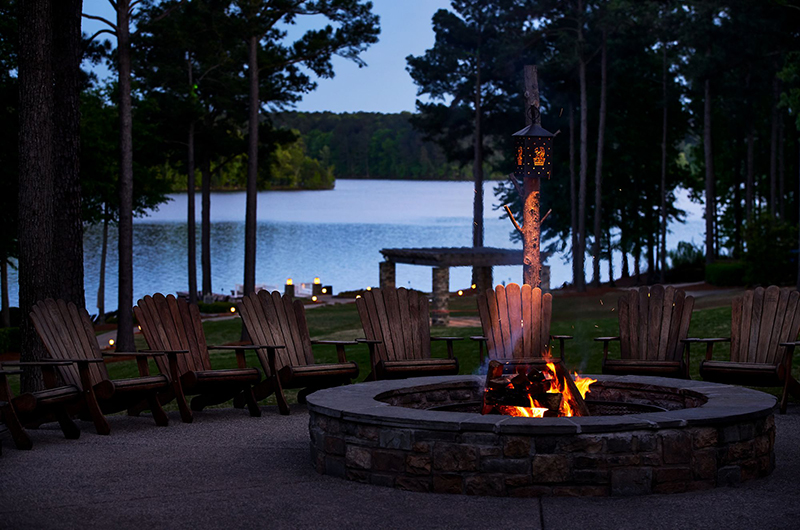 ritzcarlton.com/en/hotels/georgia/reynolds