Marriott Puerto Vallarta Resort & Spa, Jalisco, Mexico
GET ACQUAINTED
Marriott Puerto Vallarta Resort and Spa sits on a sandy strip between the Sierra Madre Mountains and Banderas Bay near the exclusive Marina Vallarta. Nearby downtown Puerto Vallarta is a charming, friendly town with cobblestone streets and a robust culinary and art scene with an authentic Mexican vibe. The resort is a 4-diamond oceanfront hotel and has 433 newly renovated guest rooms, including 29 spacious suites that overlook an infinity pool and bay, each with a private balcony or terrace.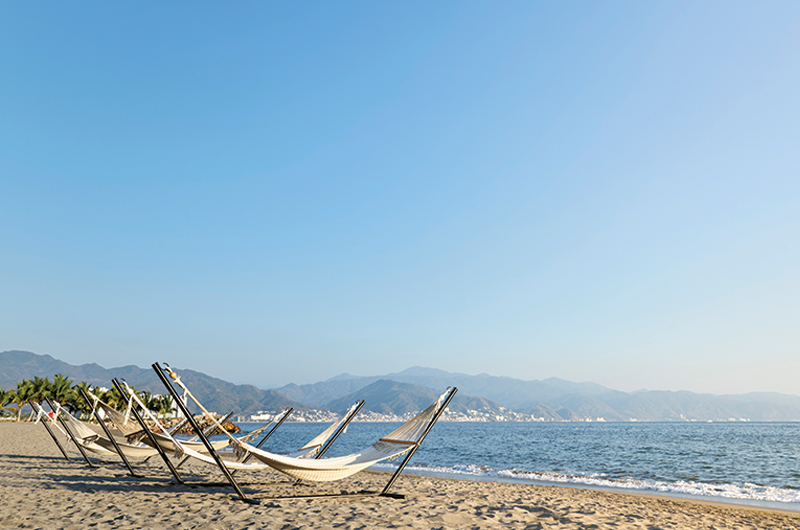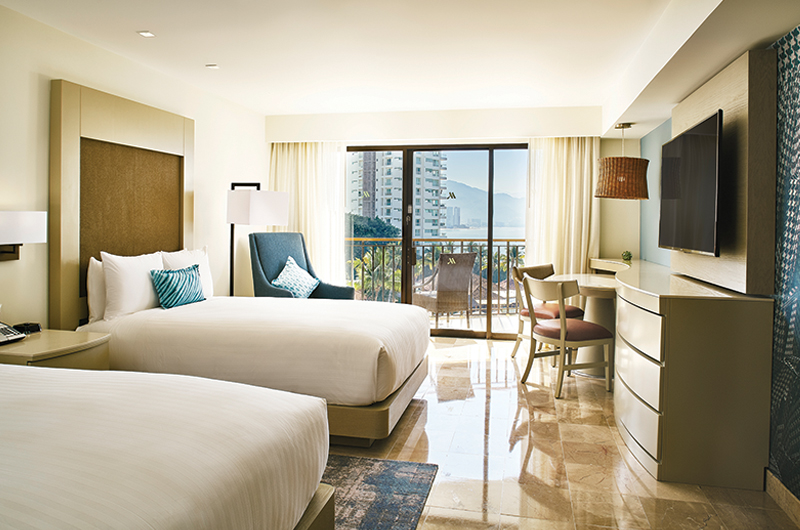 HERE'S THE SCOOP
Marriott Puerto Vallarta Resort and Spa has recently completed renovations with exciting enhancements. The lobby entrance has a sleek new check-in area with an expansive view of the ocean offering a sophisticated, modern atmosphere. All rooms and suites have undergone a complete renovation along with reconfigured bathrooms providing a refreshed feel and look drawing inspiration from the natural elements of Mexico's Pacific Coast. Additionally, guests can enjoy a new ice cream bar, Ceviche & Tequila bar (featuring 180 tequilas), and ceviche versions of fresh local snapper, shrimp, and vegetarian options. New cabana pods near the pool provide couples a cozy, private hideaway.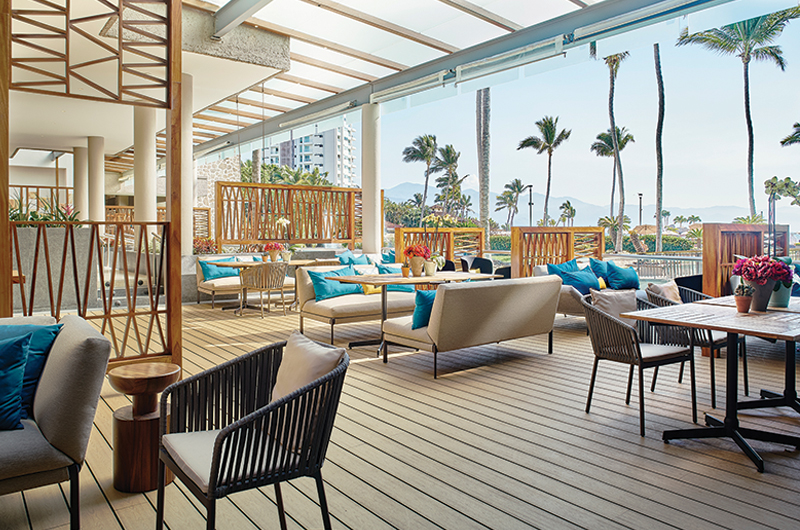 BIG DAY DETAILS
The Marriott Puerto Vallarta and Spa offers wedding packages with over thirteen indoor and outdoor venues to choose from that are designed to facilitate the wedding of your dreams with the help of their highly trained and certified wedding planners.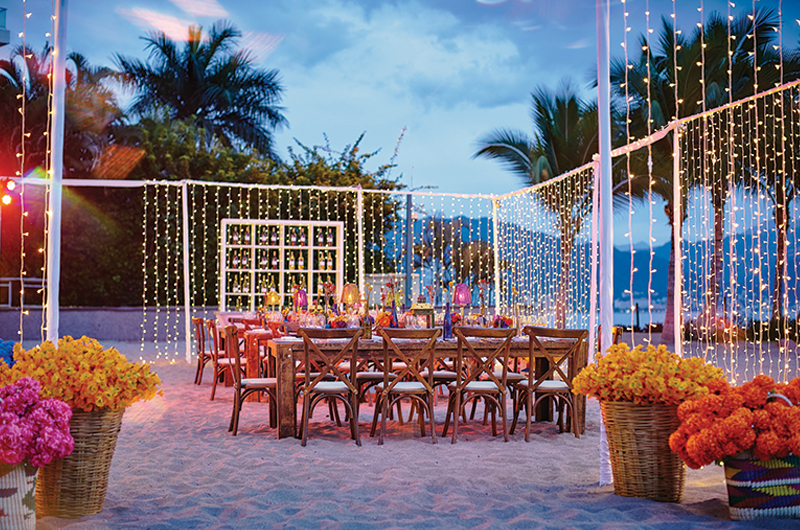 GET THE DISH
True foodies will enjoy the many dining options from La Estancia, a casual Mexican restaurant – must try: made-to-order chilaquiles with green sauce to Mikado, a Japanese restaurant, must try: the Mikado sushi roll with tobiko. The Ceviche and Tequila Bar, must try: the signature Hamachi and coconut ceviche and for those "can't get enough of sports" fans, Champions Sports bar, must try: cheese fries with a cold Modelo Especial, a local favorite.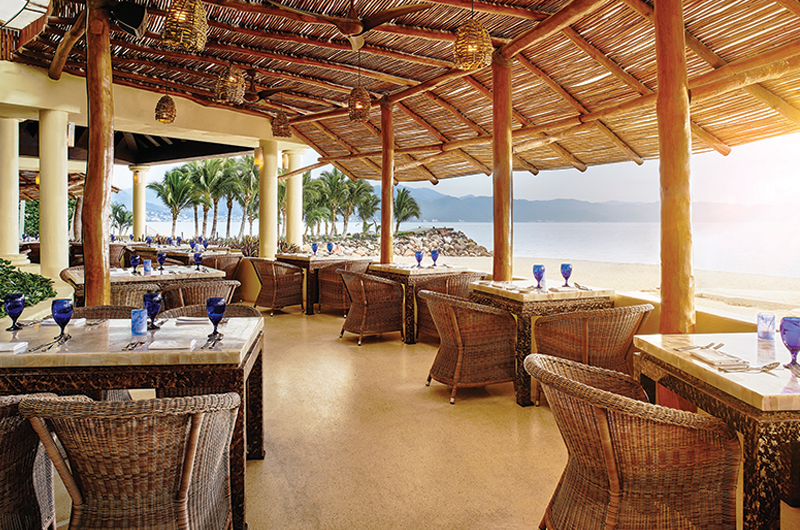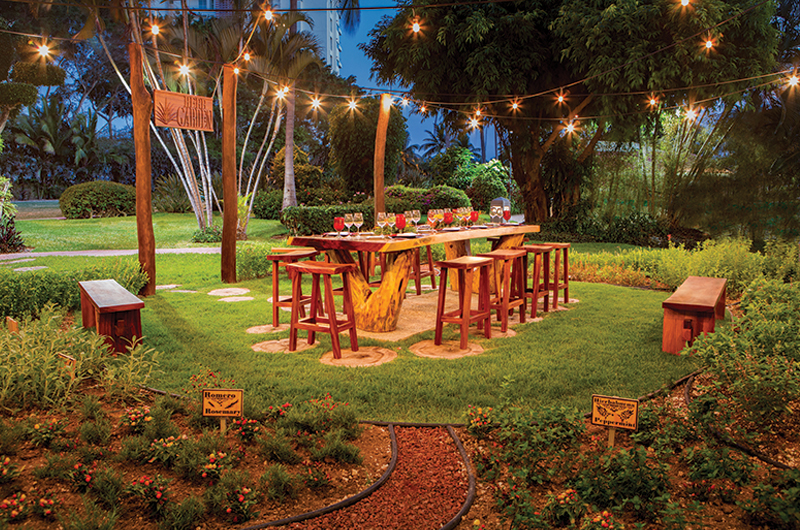 WE SIMPLY ADORE
The ancient healing traditions at the 22,000 sq. ft. Ohtli Spa such as the Jantzu Rebirth Therapy which is performed in a pool of warm water and focuses on meditation and relaxation.
Tequila Education Program: It's all about tequila goals. Whatever your level, there's a course for you: Tequila 101, Tequila 2.0 and Tequila Snob. Tastings are led by the resort's Tequilier. Fun fact: Marriott Puerto Vallarta grows its own blue agave on property and is one of only a few resorts in the world with a proprietary brand of tequila, its five varieties include: blanco, joven, reposado, añejo and extra añejo.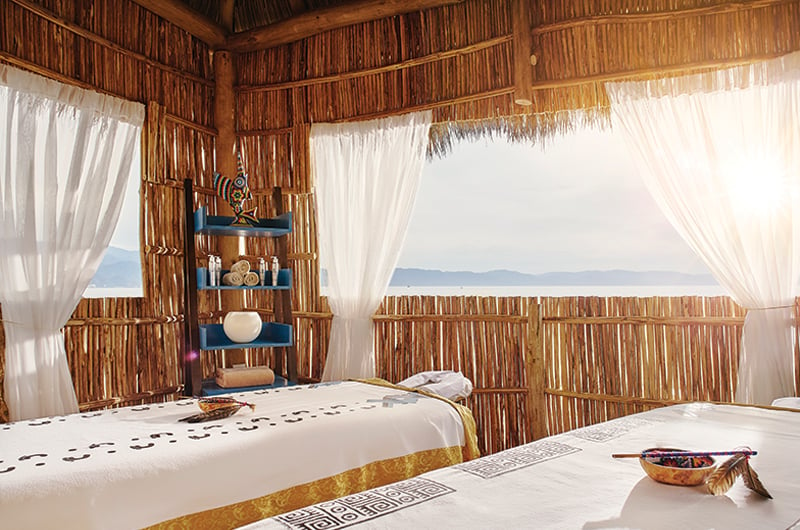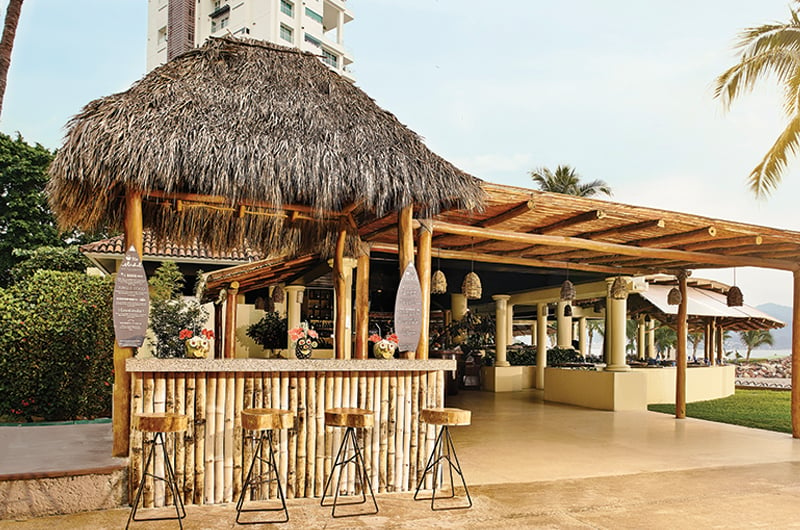 Images provided by Marriott Puerto Vallarta Resort & Spa
www.marriott.com
www.marriott.com/hotels/travel/pvrmx-marriott-puerto-vallarta-resort-and-spa/