AC Hotel Nashville Downtown, Residence Inn Nashville Downtown/Convention Center & SpringHill Suites Nashville Downtown/Convention Center
Three Distinct Brands Creating One Unique Event
By Sherra Meyers
GET ACQUAINTED
The overnight growth of Nashville is no joke, and neither is the exploding restaurant scene or innovative hotels that are literally changing the landscape of the downtown area. Marriott has recently made history by opening its first triple-brand hotel, creating the best of three distinct brands all under one roof. The AC Hotel Nashville Downtown, with its sleek and sophisticated design that draws on Nashville's Music City heritage features purposely designed guestrooms, the Residence Inn, offering spacious suites with fully equipped kitchens, meeting specific needs of families traveling together, and the stylishly spacious Springhill Suites, that provide separate living and sleeping spaces for flexibility and functionality.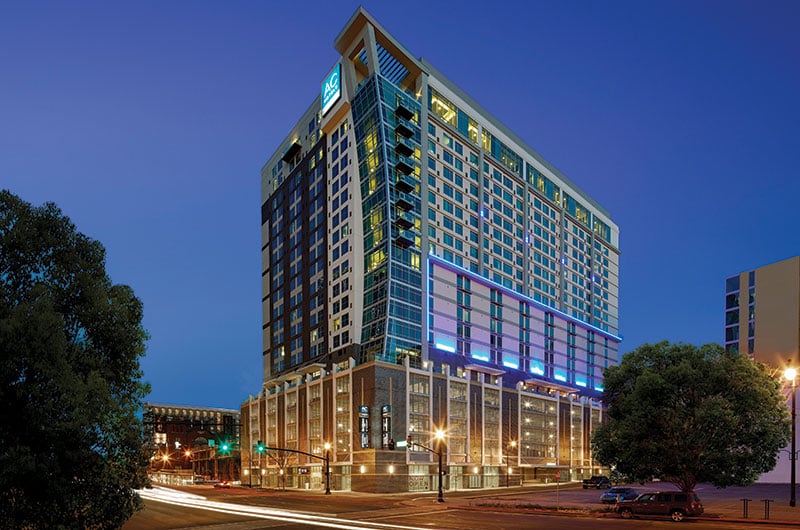 HERE'S THE SCOOP
The challenge with any destination wedding is managing to keep all your guests together in the same space. This innovative hotel, however, pulls out all the stops in creating distinct luxury experiences that are just steps away from one another and shared by all. For instance, all guests can enjoy resort-like amenities on the 6th floor that include an indoor/outdoor rooftop pool – complete with fire pits, cabanas and a wrap-around veranda with seating. On the property's 21st floor, all guests can enjoy a cocktail in the rooftop bar – called rtb! – boasting breathtaking views of Nashville's downtown skyline. In short, Marriott's triple-brand hotel can provide comfortable accommodations and gathering spots that meet all the needs of your family and friends so that you can remain altogether in one hotel.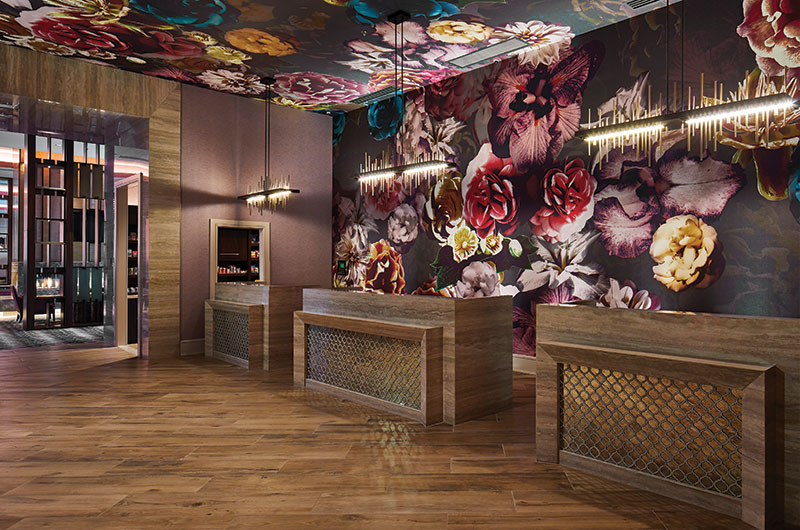 OUT AND ABOUT
Get your two-step on and mosey out to lower Broadway (just a 10-minute walk from the Marriott) to experience the Honky Tonk scene downtown where the clubs are stacked there stories high housing over 15 bars all ringing with live music – not a surprise as Nashville also holds the record for the most singer/songwriters in the country. Stop in at one of the locals' favorites, the Acme Feed & Seed, a honky-tonk today and national treasure built in 1890 that originated as a feed store. Five minutes from downtown is the Listening Room Café, a unique space where artists share the stage singing originals and great hits. Both offer private event space. Think: After-Party. The Farm House restaurant serves up farm-to-table southern classics but with Chef/Owner Trey Cioccia's innovative twists, like the rabbit sausage benedict with a fried egg and fried green tomato. To get a different vibe, try Pinewood Social, a gathering hot spot for comfort food, craft beer, bowling, and even movie night on the patio by the Pinewood pools.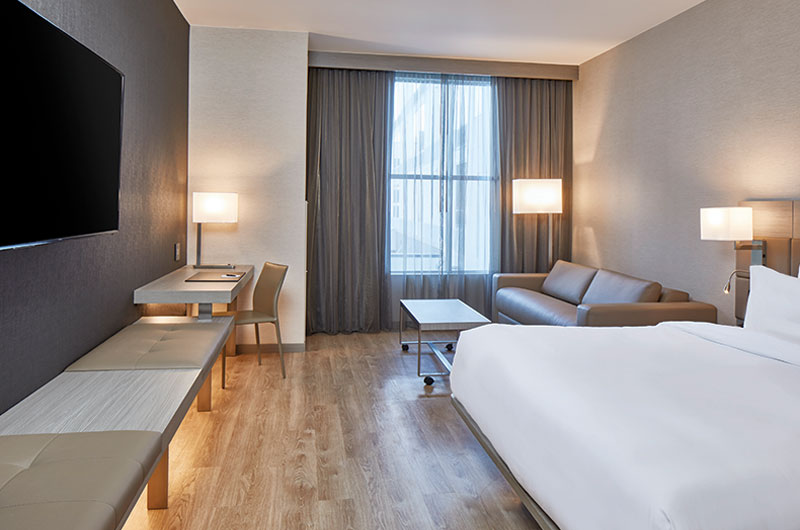 BIG DAY DETAILS
The Marriott's event space includes an outdoor terrace bar with sweeping views of the Nashville skyline, and a light and airy ballroom that offers timeless elegance and modern appeal featuring 18-foot ceilings, and hosting up to 280 guests. From poured champagne and passed hors d'oeuvres to culinary displays, dessert bars and late-night snacks and even your farewell brunch, Marriott's unique culinary perspective completes the idyllic Nashville wedding weekend.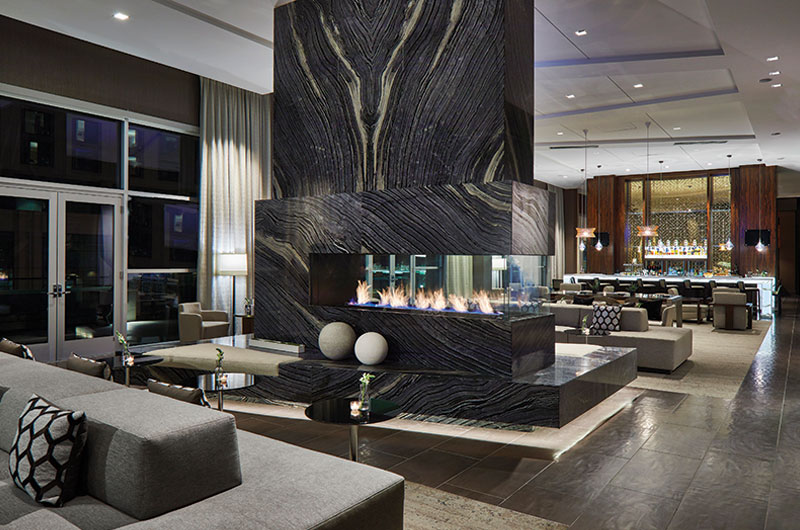 marriott.com/hotels/travel/bnaac-ac-hotel