The Peabody Hotel, Memphis, Tennessee
A Marvelous Southern Wedding at The Peabody Hotel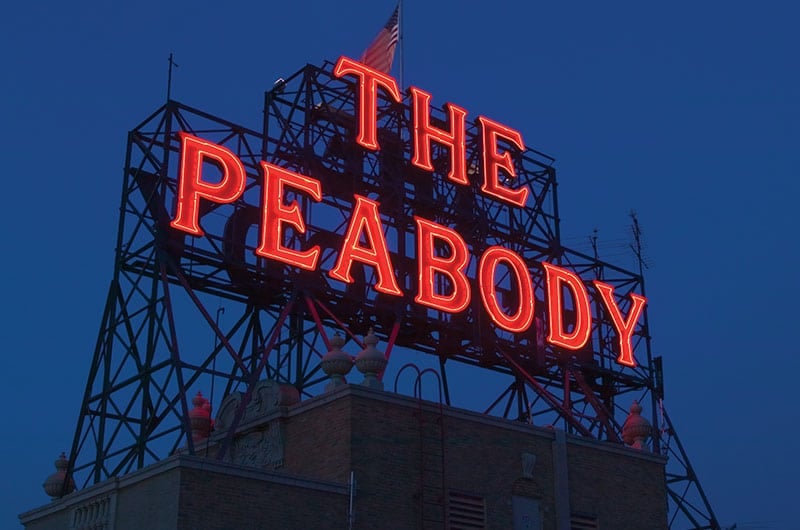 Get Acquainted
As the centerpiece of the downtown Memphis landscape, The Peabody Hotel has set the standard of high-end accommodations in Memphis, TN for nearly 150 years. The hotel is dignified and historic, and the perfect venue for a marvelous southern wedding. Huge marble columns deck out the lobby with the fountain in the center. Twice a day, that fountain is home to The Peabody's world famous mallard ducks. The Continental Ballroom is grand, with stunning textural ceiling detail, crystal chandeliers, and a dance floor suited for the first dance and all the guests to join in. This elegant venue still whispers feelings of the past, however is fully equipped with all of today's modern luxuries.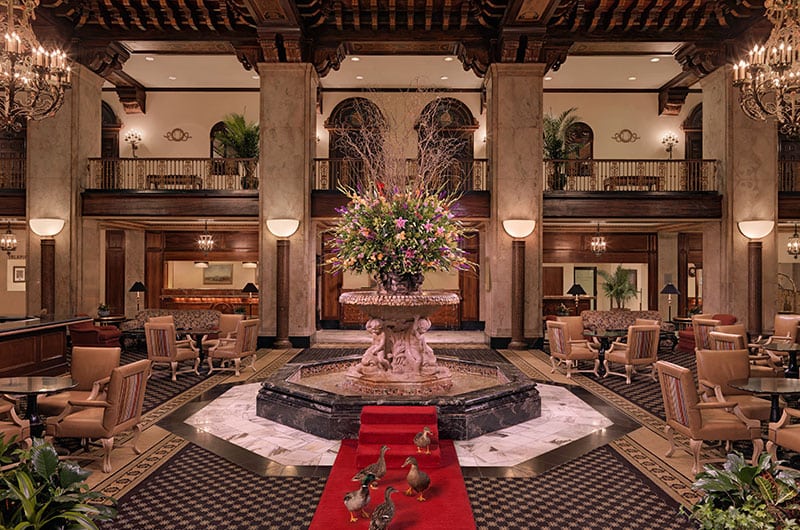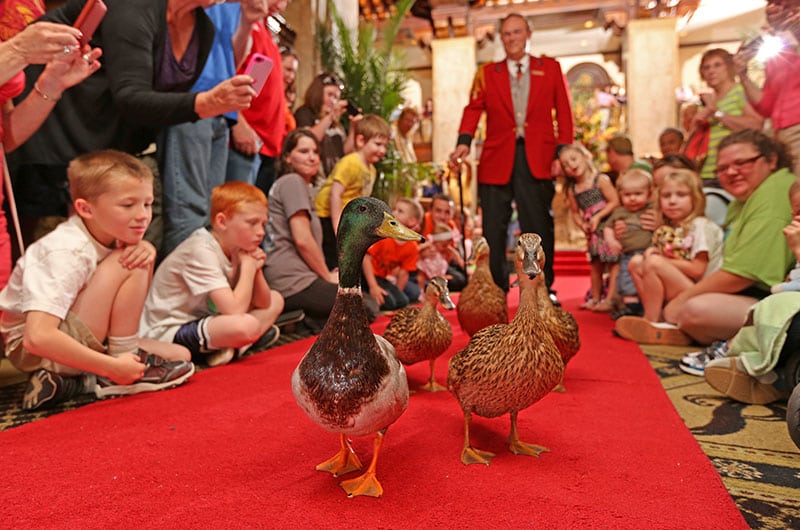 We Simply Adore
The accommodations at The Peabody Hotel will delight your guests and offer an elegant two-story suite option for the newly married bride and groom to start of their honeymoon. The crown molding, fine drapes, and Victorian era furniture inspires the classic look of The Peabody, but there is nothing antiquated about the modern luxuries that each room offers. Flat screen televisions, high-speed WiFi, and of course access to the athletic club and pool, are just a few of the amenities offered for your guest.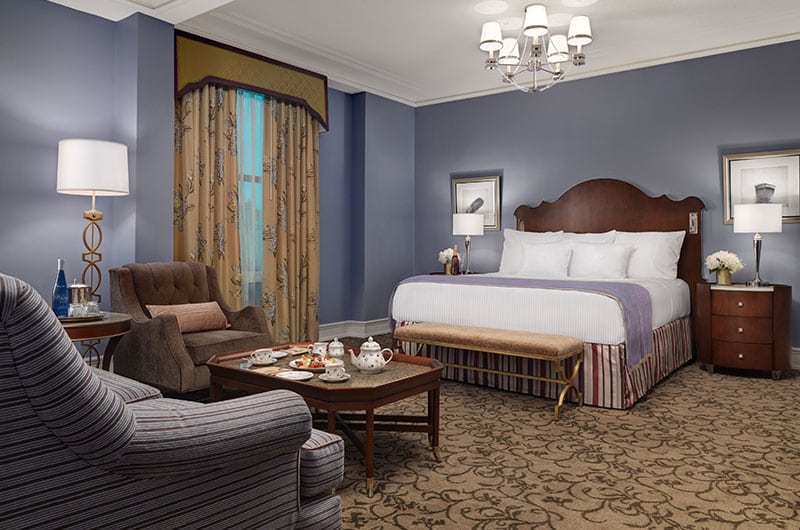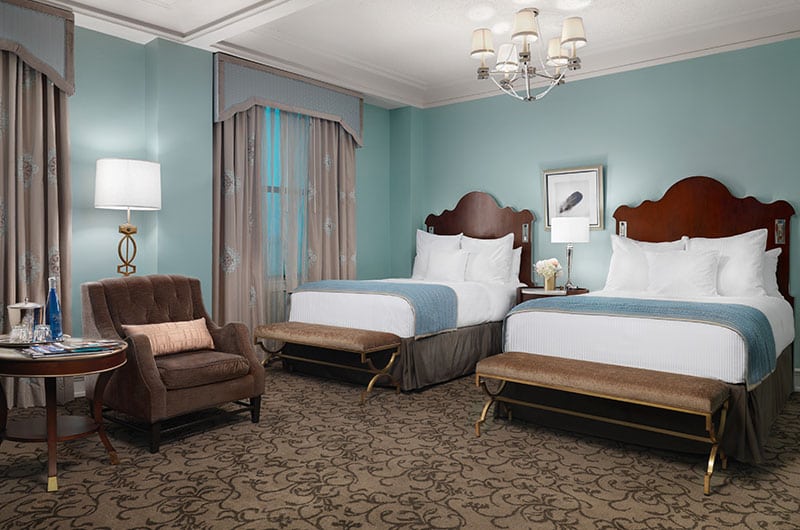 Out and About
Have your guest pack their (blue suede) walking shoes. The hotel is located in Downtown Memphis, which offers tons of historic tours, museums, shopping, entertainment and of course BBQ and the famous Beale Street for a taste of the blues for a post-wedding celebration. Take a stroll down to Tom Lee Park, overlooking the Mississippi River, the park offers the perfect backdrop for wedding portraits. For your guest who would rather ride than walk, they can catch a ride on the Main Street iconic trolley and get a brilliant tour of the city for only $1 or purchase a day pass for $3.50.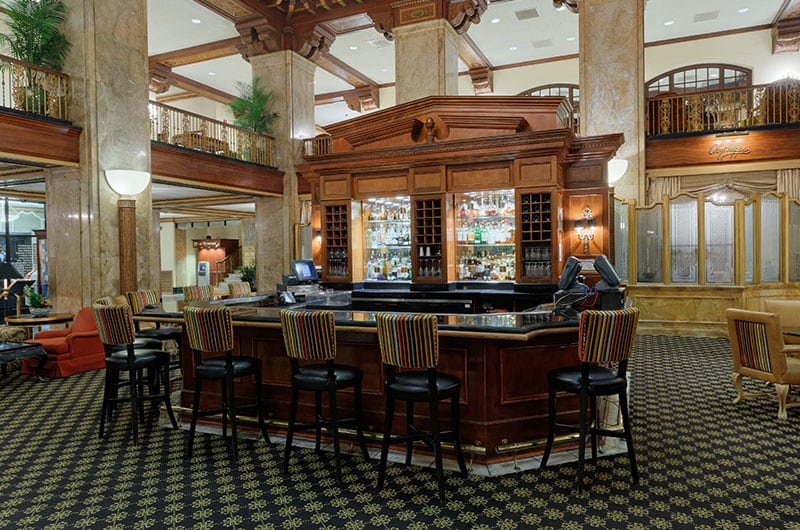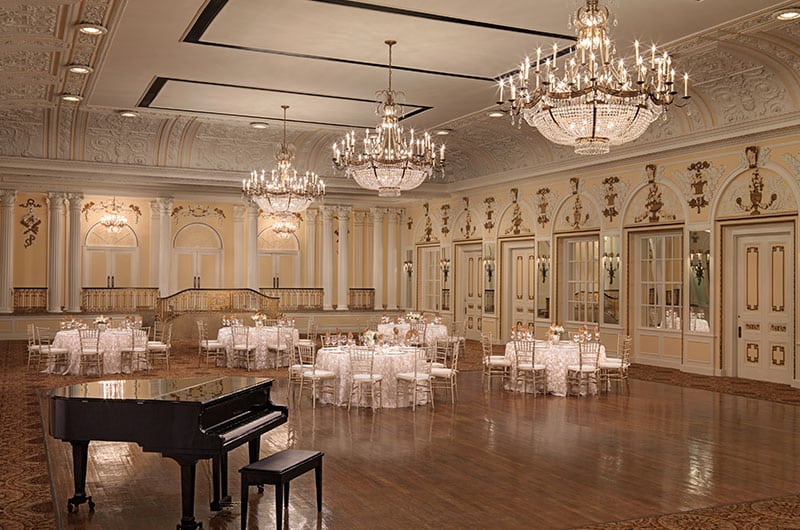 Get The Dish
The Peabody is home to award winning restaurants; fine-dining Chez Philippe, steak-house Capriccio Grill, and more offers fine cuisine and cakes to be served on your big day. This is certainly not your average hotel kitchen. The talented culinary team, led by Chef Andreas Kisler and Executive Pastry Chef Konrad Spitzbart, can create personalized and exciting menus to compliment your wedding theme.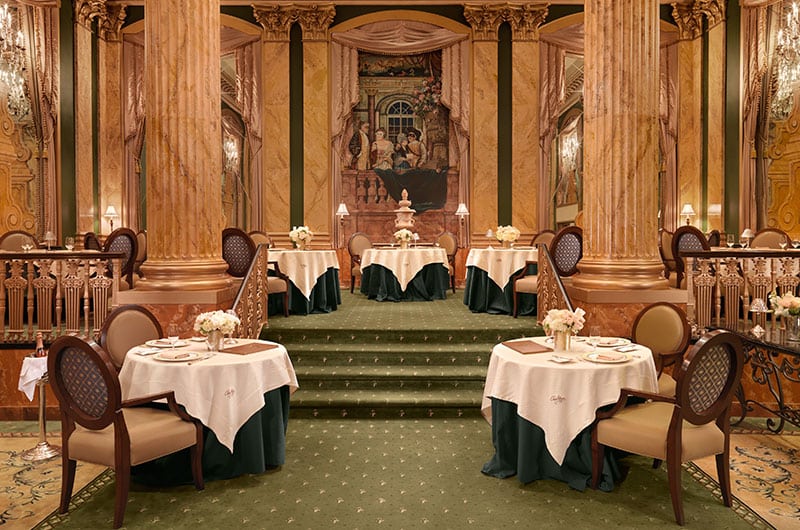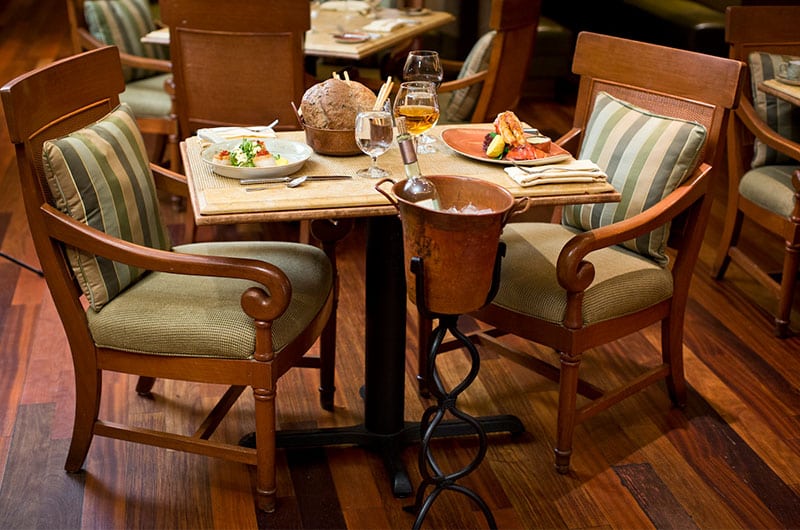 Here's The Scoop
The Peabody Hotel is the hotel for a quintessential Memphis experience. The hotel's decadent lobby is perfect for afternoon tea or cake and coffee after a night of celebrating. For the weary traveler (or the exhausted bride) a trip to Feathers Spa, on the hotel's ground floor, is a must. The hotel rooftop offers picture perfect views of the city skyline and The Mississippi River out in the distance. From top to bottom The Peabody Hotel is southern luxury at it's finest. The fact that the hotel is home to arguably the most handsome mallard ducks is simply a bonus.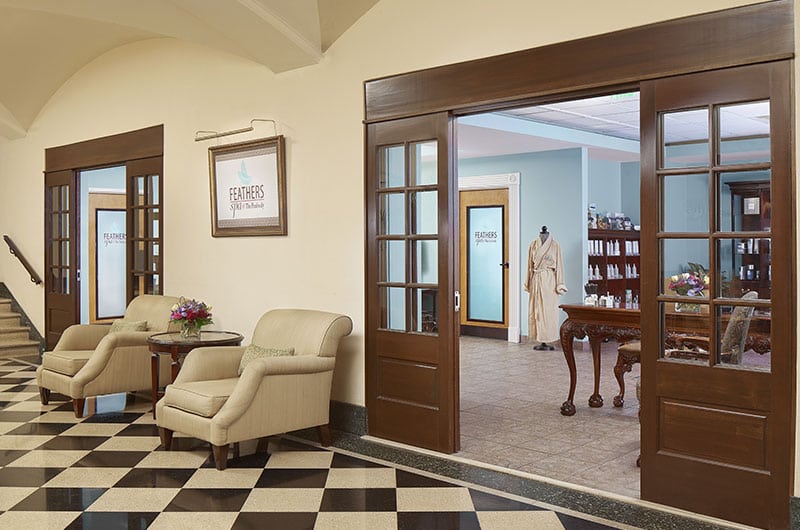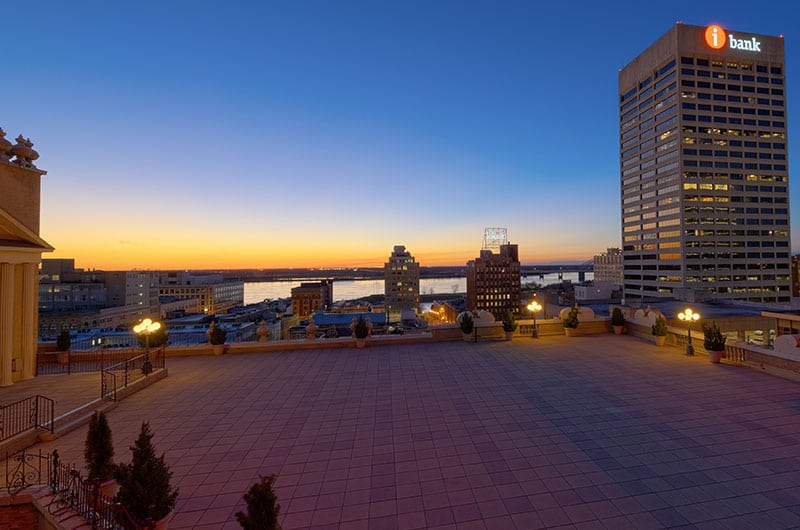 By Scottie Key Watson