Royalton Resort & Spa, St. Lucia
Pitons, Pictures and Peace: Destination St. Lucia
by Stacey Marcus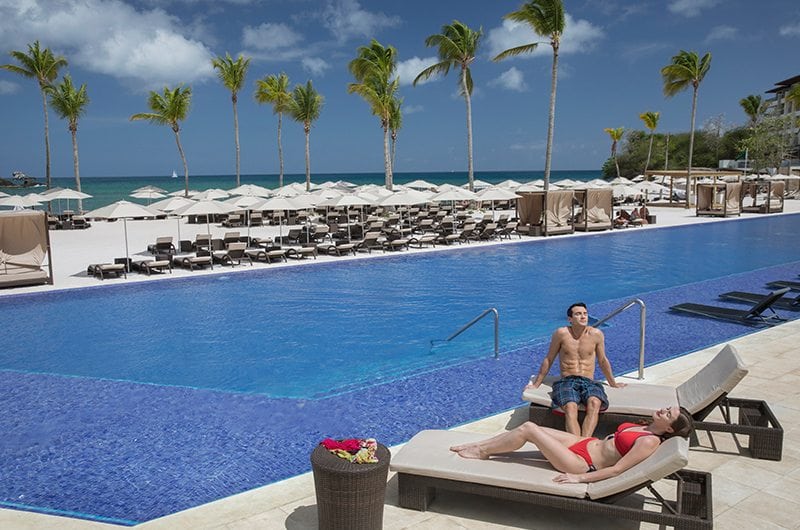 Get Acquainted
Couples looking for a remote and romantic destination to tie the knot should check out the picturesque Royalton Resort & Spa on the Caribbean island of St. Lucia. Lush and lovely, this hidden jewel boasts some of the most beautiful backdrops featuring beaches, waterfalls, mountains and the iconic Pitons, sure to be an Instagram favorite.
Where else can you actually drive into a volcanic crater and lather yourself in sulfuric mud, stand under an unrelenting waterfall, visit a sugar mill, zip line and watch the world go by hanging out on a catamaran named Mango Tango?
The Royalton Saint Lucia Resort is a gorgeous spot to host your destination wedding on a quiet cove in Cap Estate featuring three distinct sections, perfect for families, couples looking for luxury and those yearning for an adults-only haven. Each of the 352 modern, luxury suites will suit your guests as well as your partner.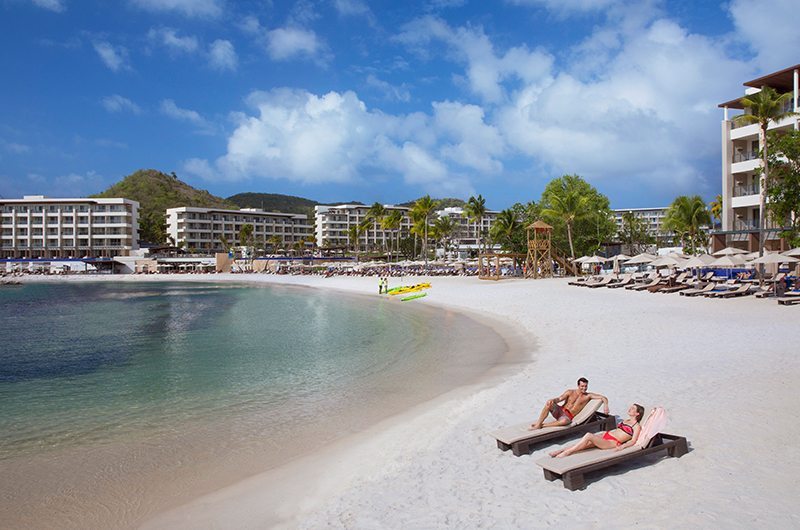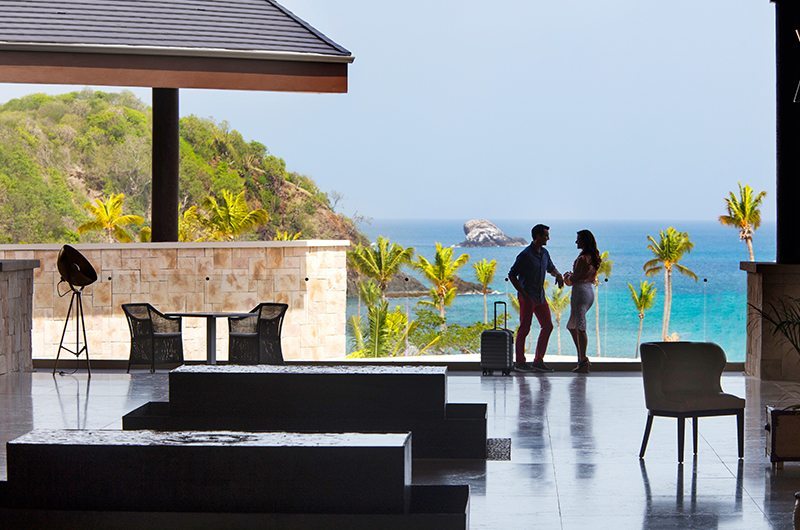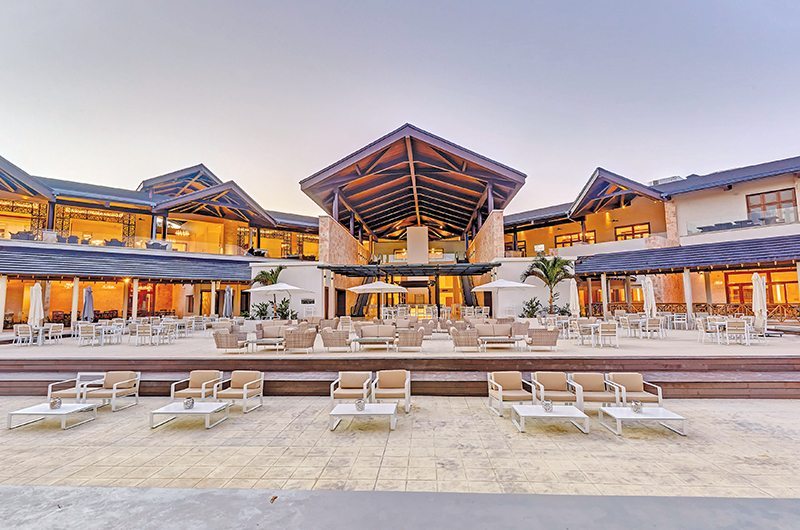 We Simply Adore
The Royalton Sant Lucia Resorts Diamond Club is the ultimate in TLC treatment, complete with butler service, exclusive lounge & beach area and our favorite, a pillow menu where a bespoke bedtime experience is yours.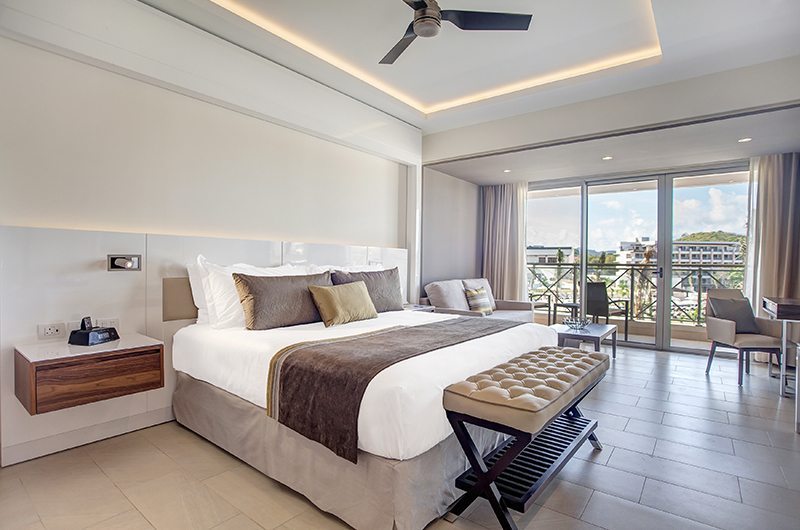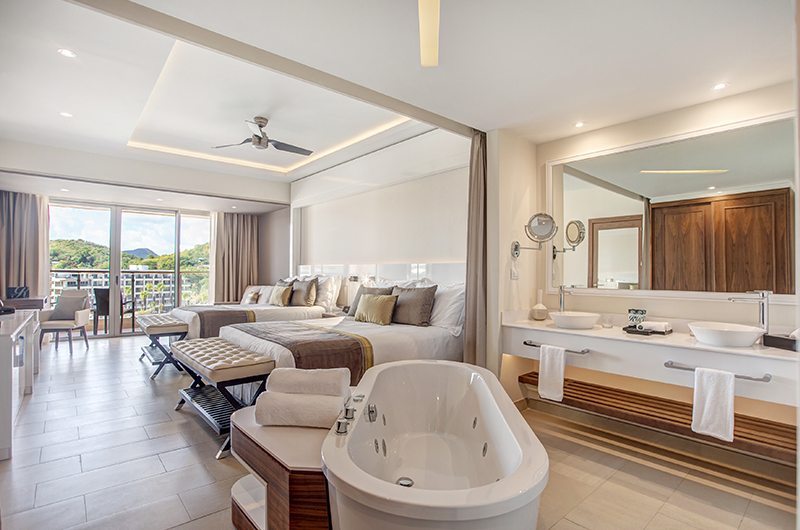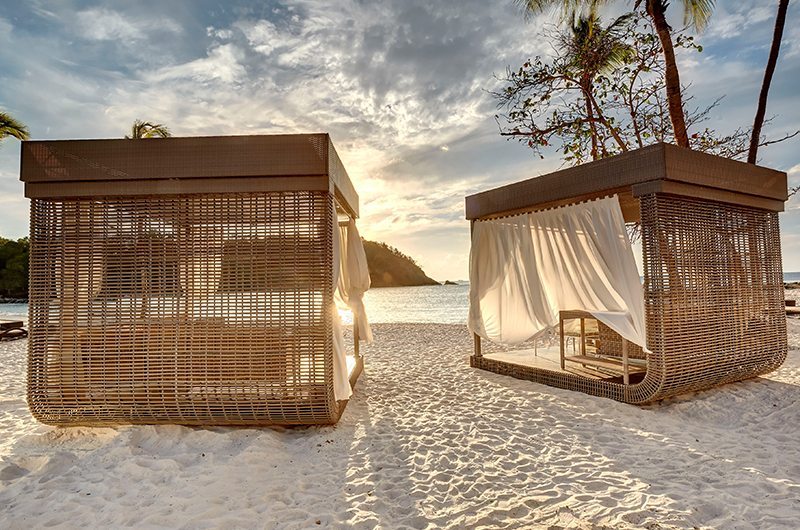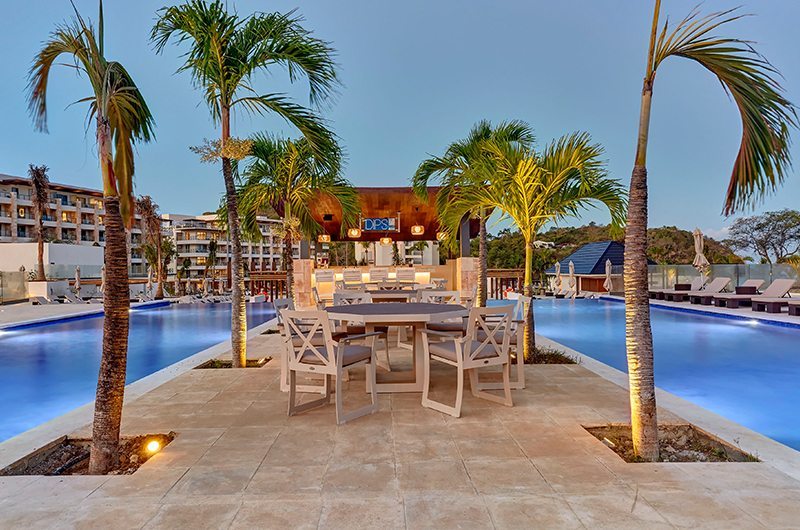 Note to self
The Custom Barbor Ritual at the Royalton Saint Lucia Resort's Spa is an ideal treatment for brides and grooms looking to relax and rejuvenate with a body scrub and mask followed by a full body massage. We suggest the soothing lavender scent to truly relax!
Get The Dish
Reservation-free dining is available at more than six spots at Royalton Saint Lucia Resort. Be sure to check out Zen for some amazing sushi and a high level of entertainment as teppanyaki is created at your table.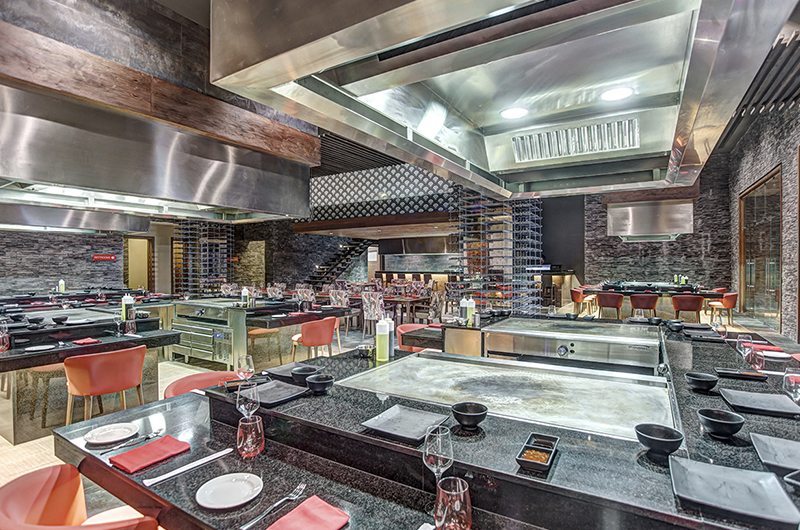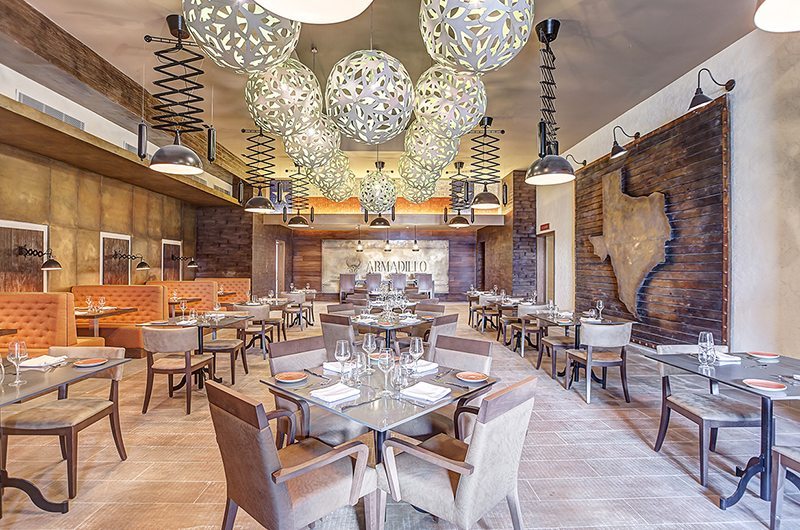 Scoop
One of the best things about checking out the myriad of wedding spaces at Royalton Saint Lucia Resort and Spa is the desire to create a custom experience. Whether you want to get married in the Sky Terrace, on the beach, on a deck, at a garden or spa gazebo, poolside or in a ballroom, the team is eager to create a custom experience and willing to mix and match the spaces.