Gateway Canyons Resort and Spa Gateway, Colorado
The Great Outdoors Sets the Stage for Vows and Merriment
By Sherra Meyers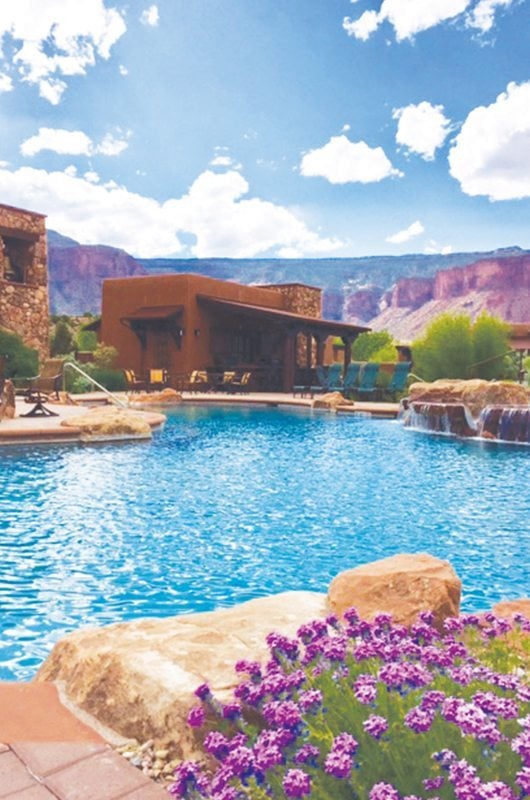 GET ACQUAINTED
Gateway Canyon Resort and Spa, the Midwest's best-kept secret, is nestled in the heart of the spectacular red rock canyons of Western Colorado and located just minutes from the renowned Moab Desert of Utah and one hour southwest of the Grand Junction Regional Airport attracting discerning and adventurous minded travelers. Founded by John Hendricks, founder and former chairman of the Discovery Channel and Discovery Communications. It's no wonder he is committed to introducing guests to an authentic western immersion of nature through an awe-inspiring natural environment.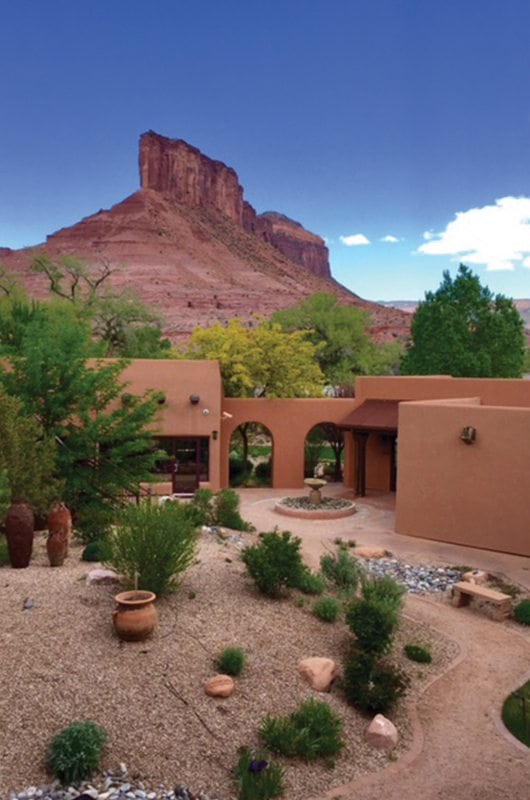 WE SIMPLY ADORE
Spending an evening stargazing with Curator of Curiosity, Zebulon Miracle, is a truly unique experience; discovering galaxies, nebulae and star clusters under one of the darkest night skies on the planet where the clarity is so intense one could almost reach out and touch them.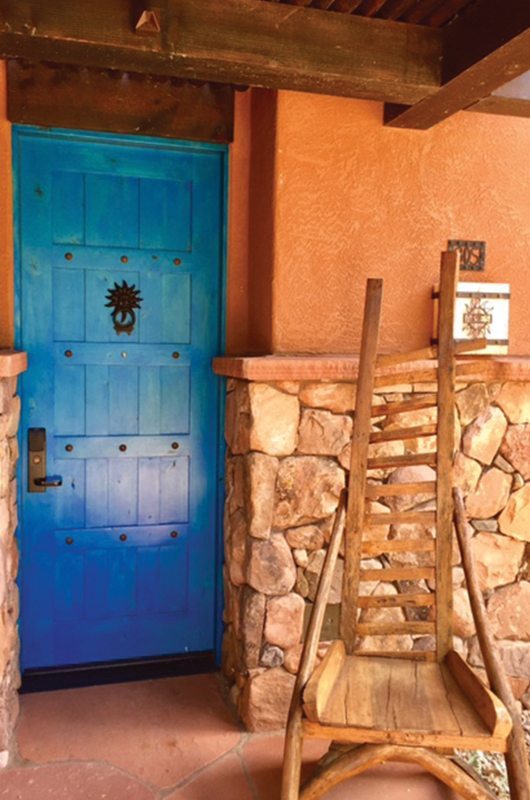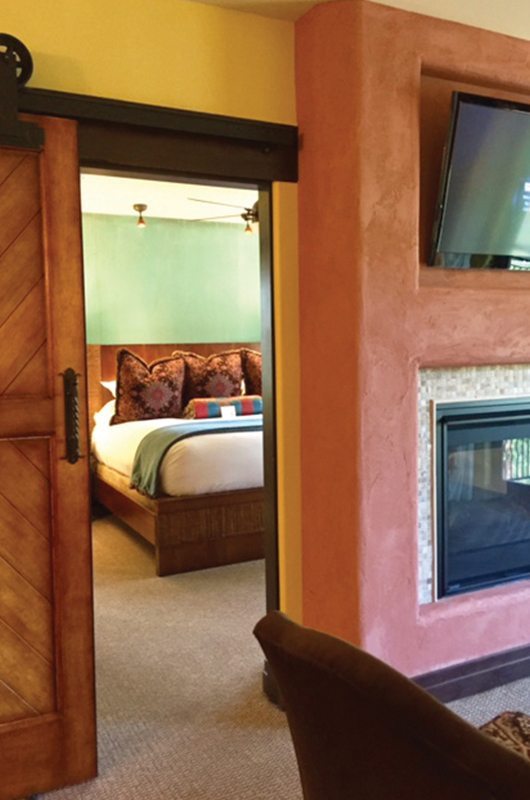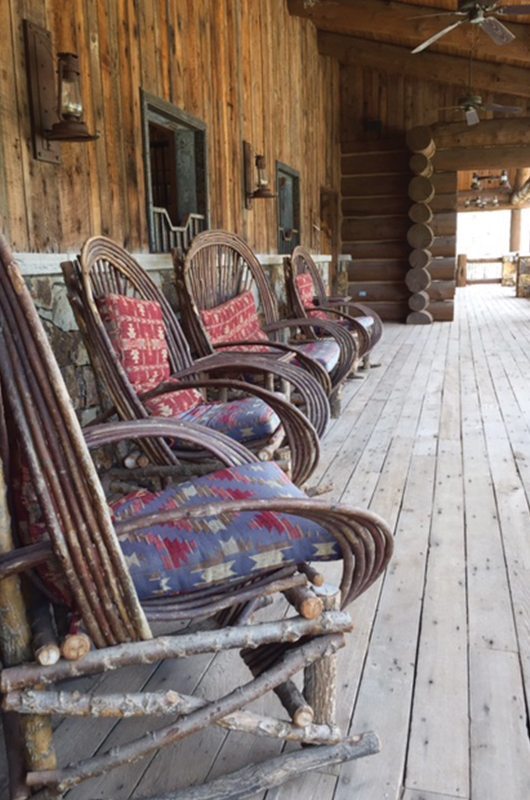 NOTE TO SELF
If you book your wedding with Gateway Canyon Resort, you will receive a complimentary honeymoon from Nobel House Properties.
Pssst.
They have properties in highly desirable romantic destinations.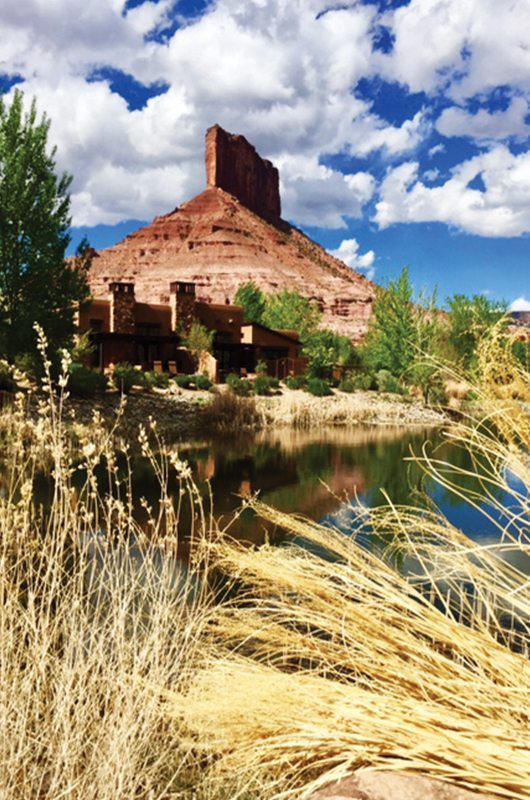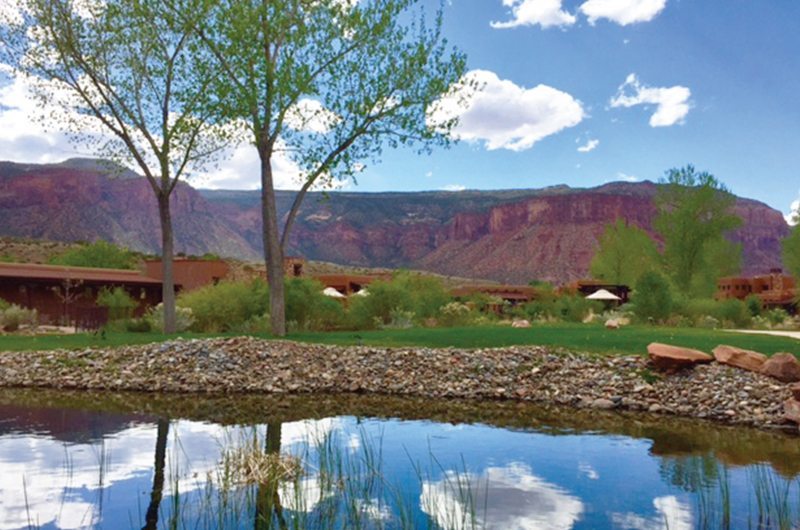 OUT AND ABOUT (almost too much to mention)
On-property Gateway Canyons Adventure Center offers: hiking and biking, sport shooting, UTV off-road touring, mountain biking, hunting for dinosaur fossils, stargazing, and more.
Experience American ranch horseback riding at Palisade Ranch with trail rides, roping lessons and ranching educational programs.
Driving exotic cars on the byways with Gateway Canyon's Driven Experience programs – YES, guests can drive these magnificent automobiles
The Spa at Gateway Canyons to pamper and relax
Gateway Canyon's Air Tours aboard a luxury on-site helicopter
100 years of automotive history and design at the Gateway Canyons Auto Museum
Six National Parks within driving distance.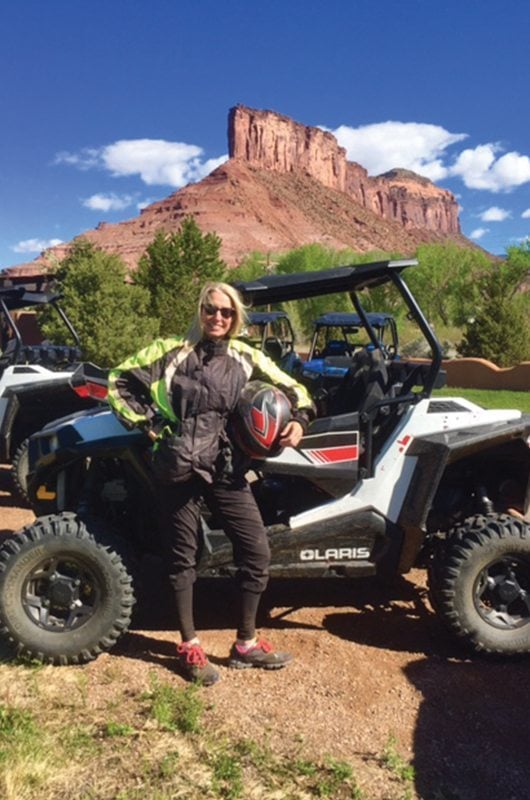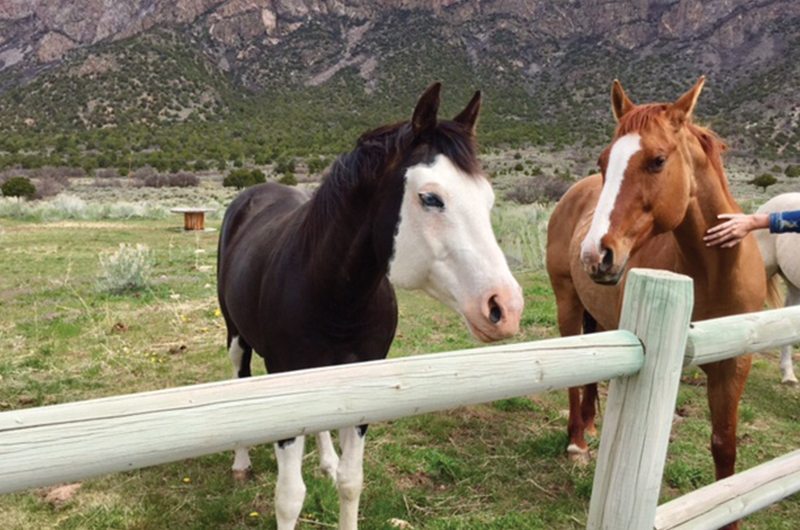 BIG DAY DETAILS
Adobe architecture, the quiet sounds of only coyotes signing in the far distance, dramatic vistas of palisades and rock formations that resemble postcards paired with unforgettable activities and experiences, Gateway Canyons Resort should be added to your destination wedding list. An array of venues make a perfect fit for your welcome, nuptials and party.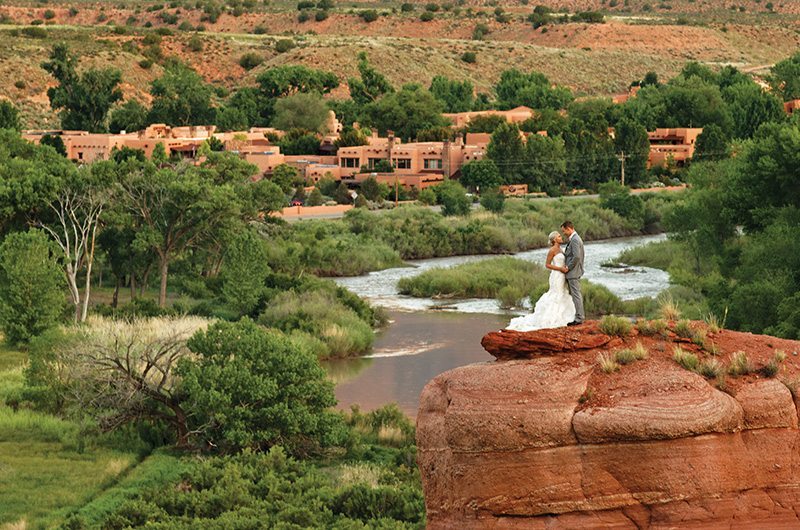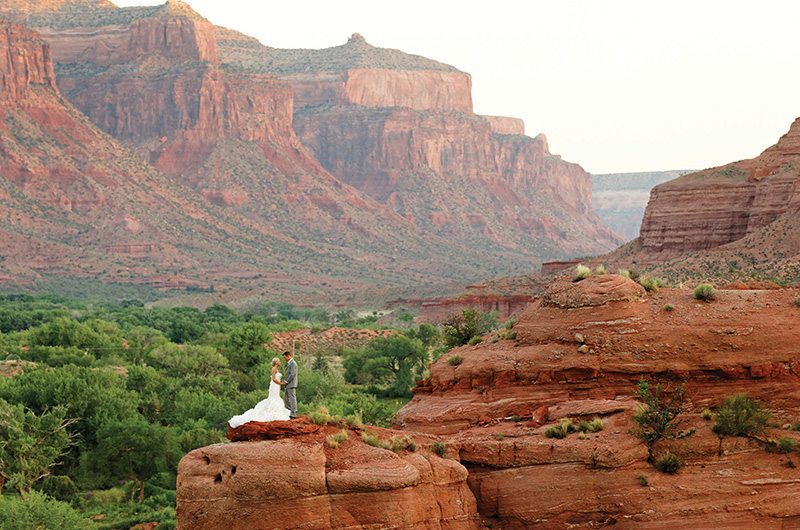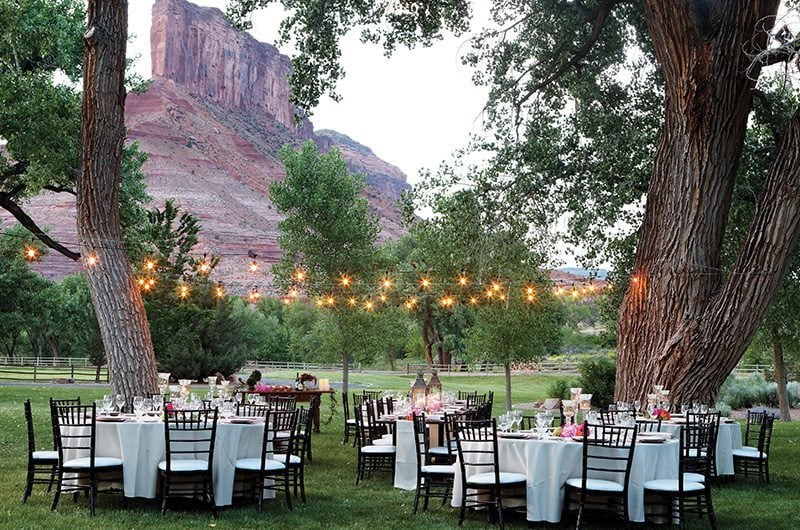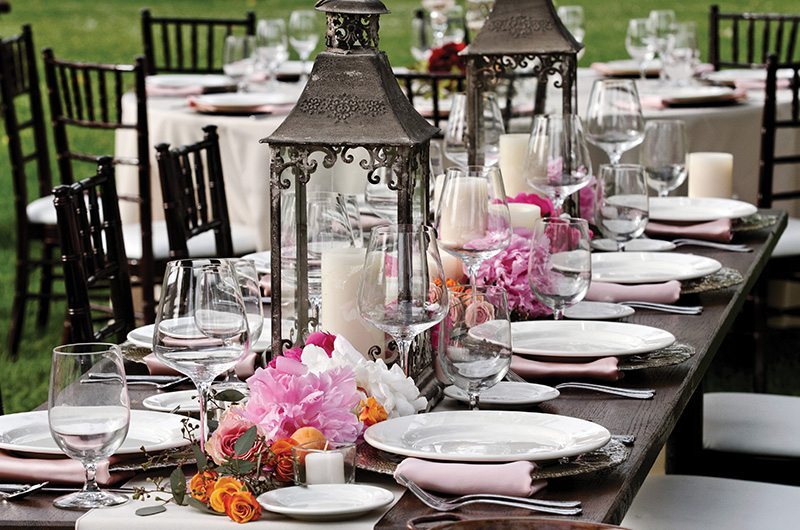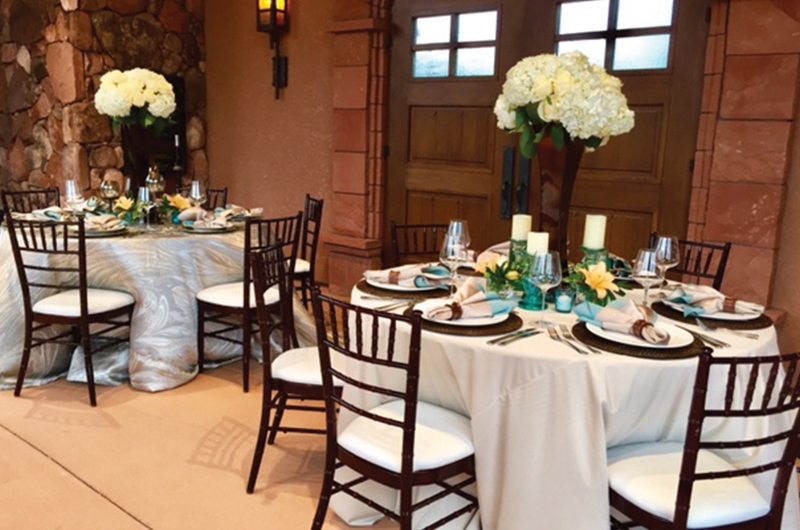 HERE'S THE SCOOP
Gateway Canyons Resort is managed by Noble House Properties; known for upscale, unique and visually captivating properties throughout the US. After you visit you will understand the 2016 Accolades which include, #1 "Best Resort in the West" by Travel + Leisure's World's Best Awards #1 "Top Resort in Colorado" and #3 "Top Resort in the United States" by Condé Nast Traveler's Readers' Choice Awards. Gateway Canyons recently underwent a $20 million renovation to all 72 luxury rooms in their Kiva and Kayenta Lodges and added 14 stunning adobe-style Casitas, perfect for families, offering 800-1,600 sq. ft.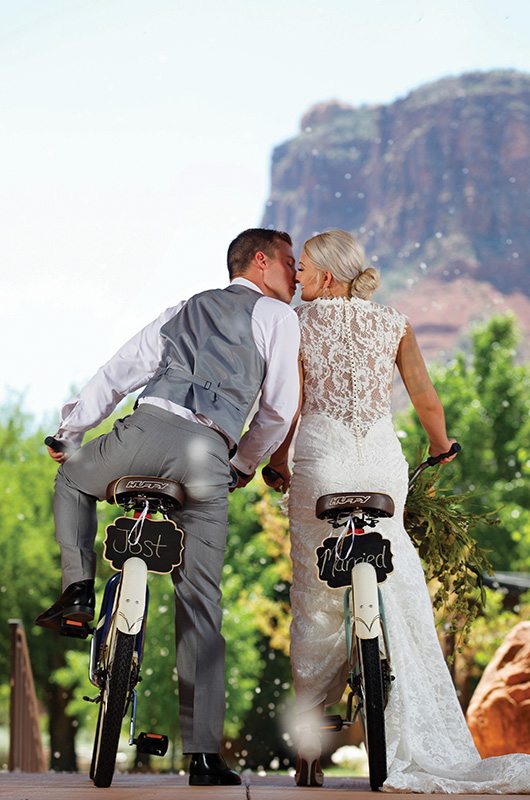 Start planning your Midwest getaway at www.gatewaycanyons.com