Four Seasons Resort, Maui
Island Hospitality at Its Best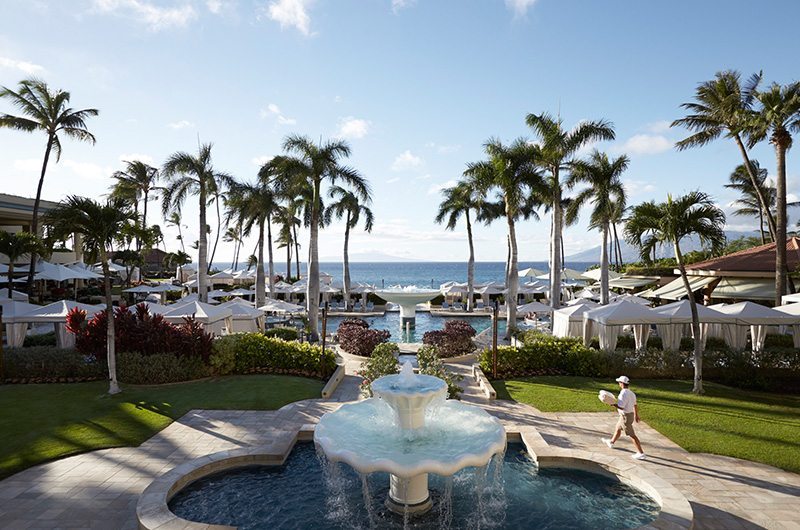 By Scott & Margo Heine
Get Acquainted
The Four Seasons Resort Maui rises from golden sand on the southwest shore of the island of Maui, 30 minutes from the Kahului Airport, overlooking the gentle waters of Wailea Beach. Recently renovated, many of the spacious guestrooms offer spectacular ocean views above poolside cabanas and beautiful courtyards. Sunset dining from outstanding restaurants (including Wolfgang Puck's Spago), relaxing luxury of the world-class spa, and custom-tailored experiences and adventures make the Four Seasons one of our favorite places to stay in Hawaii.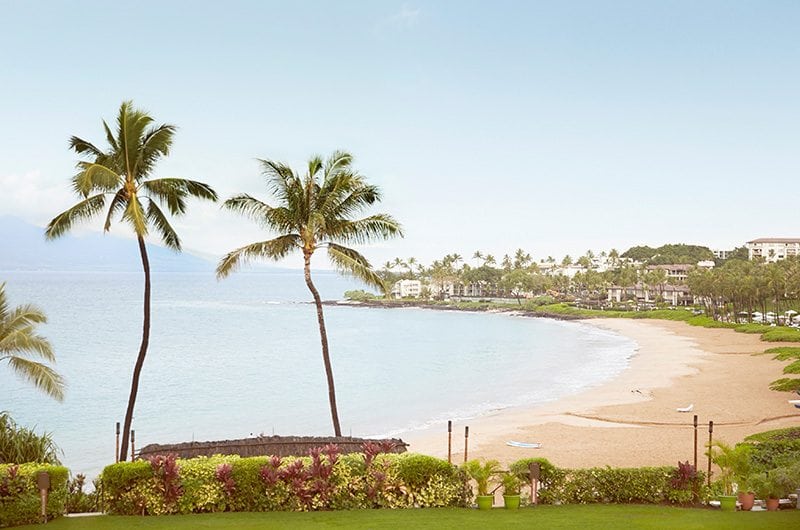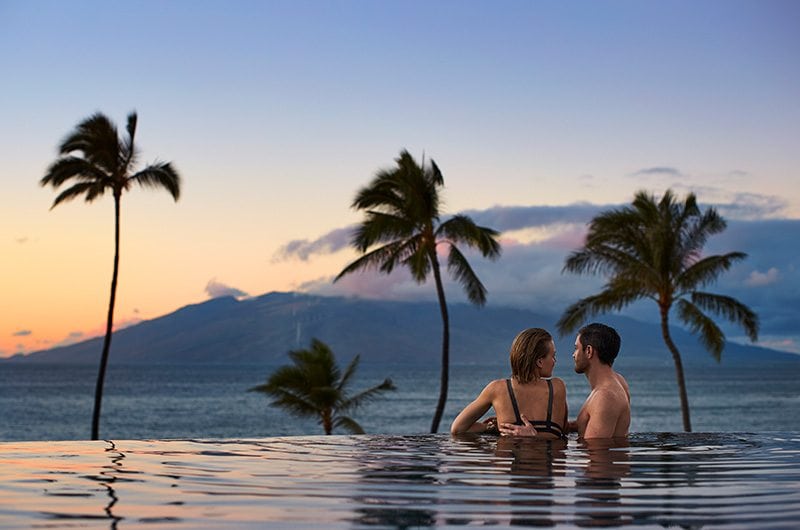 We Simply Adore
The Four Season's reputation for impeccable service is well-deserved. The staff goes to great lengths to anticipate and serve guest's needs before being asked. When we requested the valet to have our car ready at 2 AM to see the sunrise from Mount Haleakalā, warm blankets, fresh muffins, and hot coffee were in the car waiting for us.
The Resort's aversion to hidden fees means an abundance of complimentary services: pool cabanas; oceanfront umbrellas and sun chairs; children's daytime programs; car service to golf, tennis and shopping; outrigger canoes; even overnight sandal repair!
The Spa is the ultimate luxury, with signature treatments, ocean-view massages, yoga, and more. Be sure to savor the eucalyptus steam room!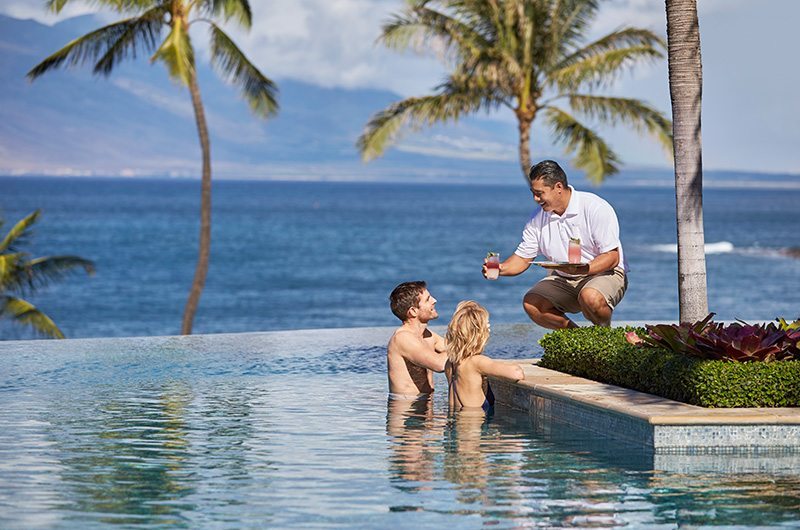 Get the Dish
Ferraro's Bar E Ristorante features authentic Italian "cucina rustica" cuisine with delicious fresh seafood and homemade pasta. Take advantage of the open-air seating and dine under the stars.
Duo Steak and Seafood boasts an open kitchen where award-winning chefs take center stage. The Durham Ranch all-natural beef made for the best steak we've tasted in a lifetime!
It doesn't get any better than Spago, blending locally-inspired dishes with Wolfgang Puck's classics. The spicy ahi tuna "poke" in sesame-miso cones is a special treat you won't want to miss.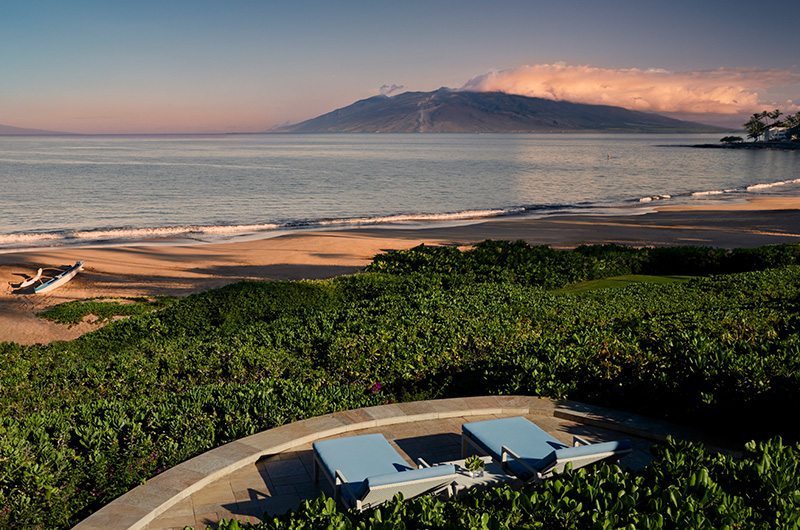 Big Day Details
The Four Seasons hosts just a single wedding per day, so you won't be competing with other bridal parties for attention or space. Enjoy tailored menus and custom beverages served in your choice of venues with spectacular views of the Hawaiian sunset. The Resort prides itself in attention to detail offered in a setting of understated island elegance.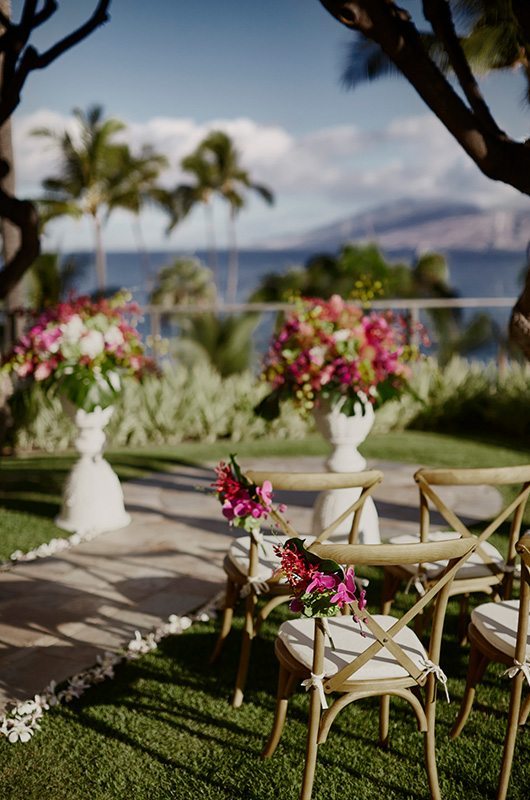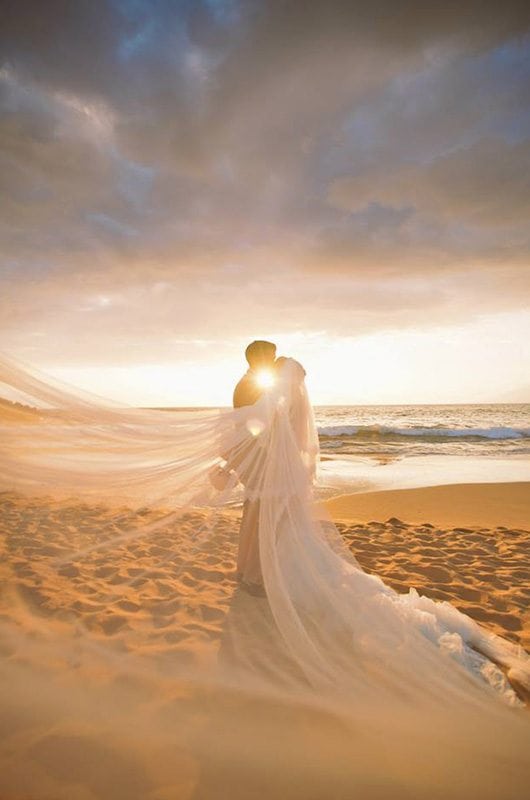 Here's the Scoop
From our arrival, being greeted with leis and a hearty "Aloha," we felt pampered beyond our expectations. The Four Seasons is a truly beautiful place with a gracious, attentive staff. The sense of "island paradise" is everywhere!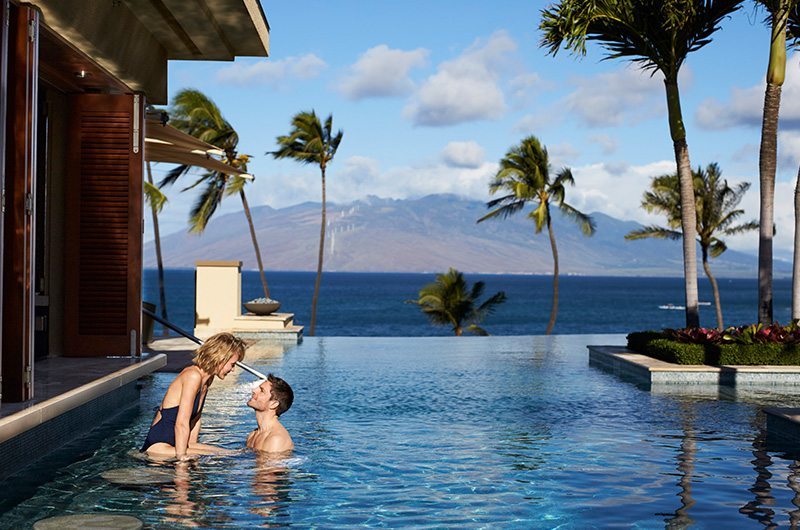 Visit fourseasons.com/Maui for more information.