COLONIAL WILLIAMSBURG, VIRGINIA
Vintage Elegance Brought to Modern Weddings
By Rebecca Heine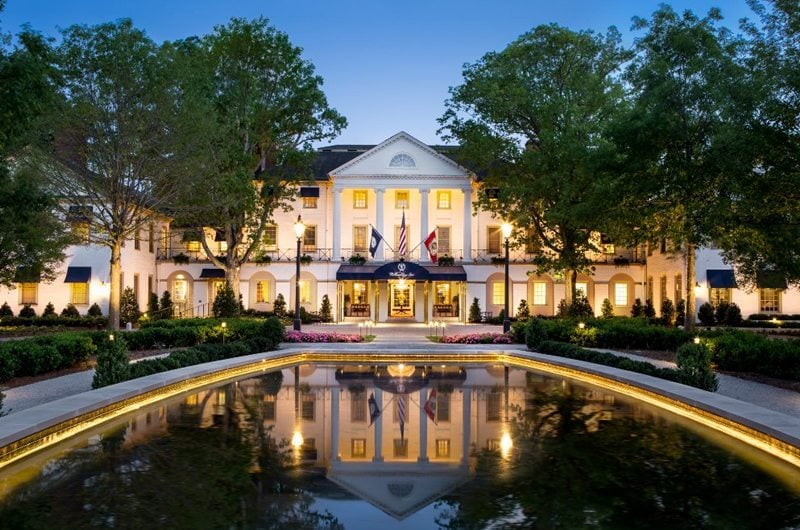 Get Acquainted
From intimate gardens to grand ballrooms, Colonial Williamsburg offers an unparalleled range of settings and amenities for a wedding that combines style, elegance, and the uniqueness of a setting that is unlike any other. Weddings in Williamsburg offer couples the chance to make their mark in a town with more than 250 years of history.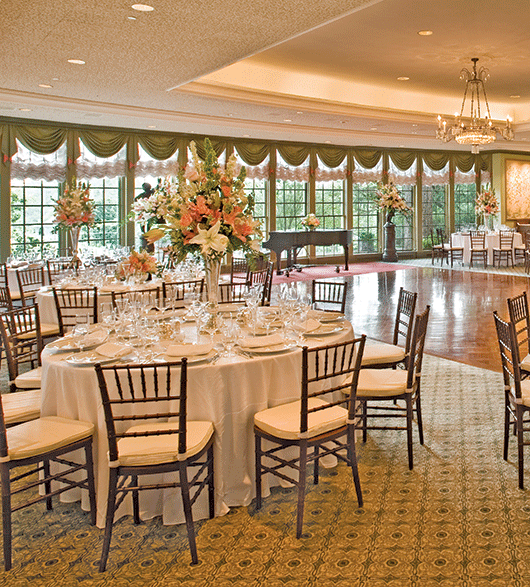 We Simply Adore
The staff and their amazing attention to detail
The cuisine – CW's creative and energetic chefs take advantage of the nearby bounty of the Chesapeake and fresh ingredients from local markets, and even their own CW gardens.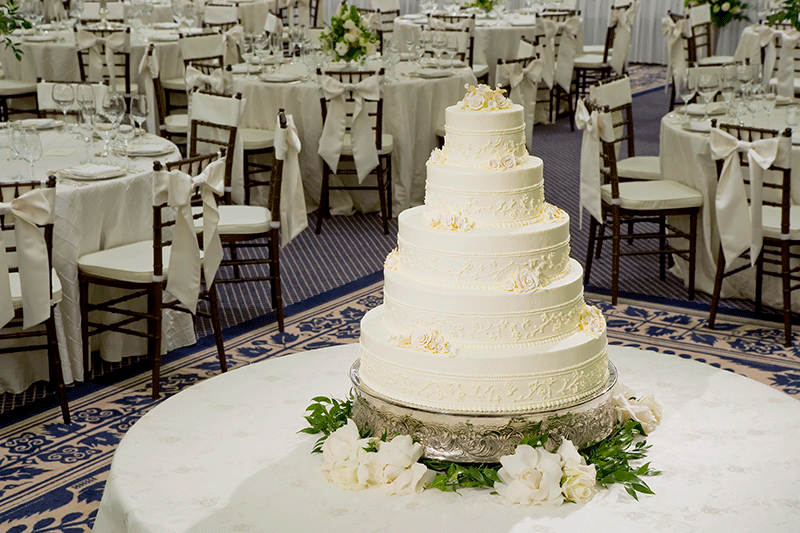 Note to Self
CW can recommend amazing designers they've partnered with for years, who can either incorporate warm wood and leafy textures to bring the outdoors in, or accentuate the royal history and elegance of the spacious ballrooms.
Unique ideas: You can have the Fifes and Drums escort your guests from ceremony to reception, or incorporate the interpreters (historical actors) – one bride had Thomas Jefferson give a toast at her reception.
Out and About
Golden Horseshoe Golf Club – one of three total courses in CW, the Golden Horseshoe is a championship venue of 45 holes of golf, set amidst the rolling green Virginia hills and surrounded by forestry.
The Spa at Colonial Williamsburg comprises a full-service fitness center, three pools, twelve service rooms, and a salon.
Additional on-site activities include tennis, lawn bowling, bicycle rentals, swimming, two art museums, and – of course – the world's largest living history museum: Colonial Williamsburg's Historic Area.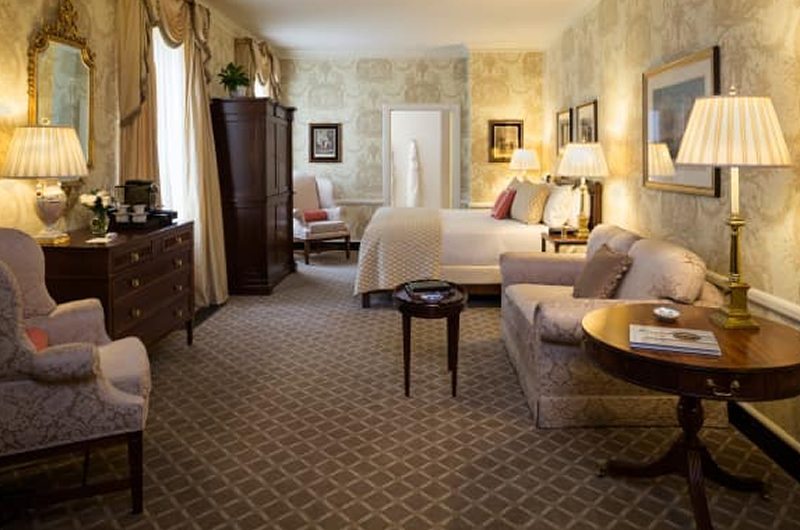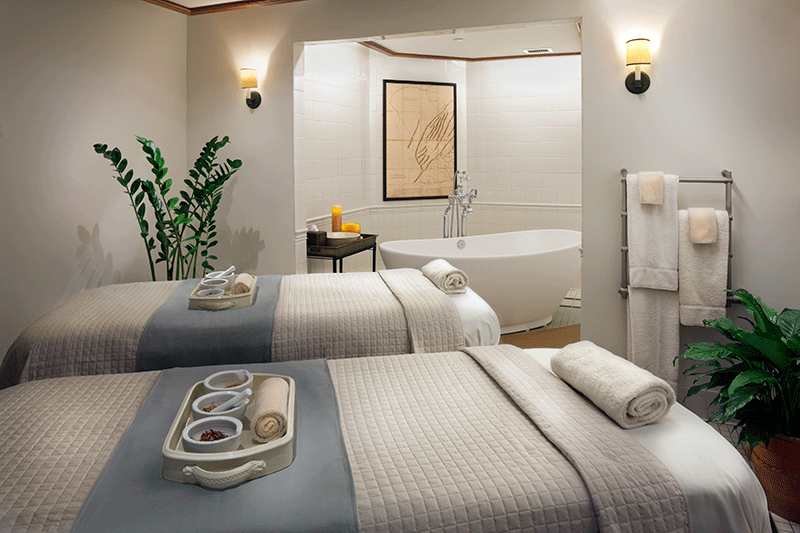 Big Day Details
In-house florist is available, providing elegant arrangements and peace of mind. With both a full floral studio and landscape nursery, there's a wonderful wealth of resources available.
The Spa at Colonial Williamsburg includes a full-service salon – your whole bridal party can have nail services, hair, and makeup done on the big day.
A horse and carriage ride is an unparalleled way to experience the Historic Area; you can ride in style from ceremony to reception in the very same carriage that seated Queen Elizabeth II on her visit to CW.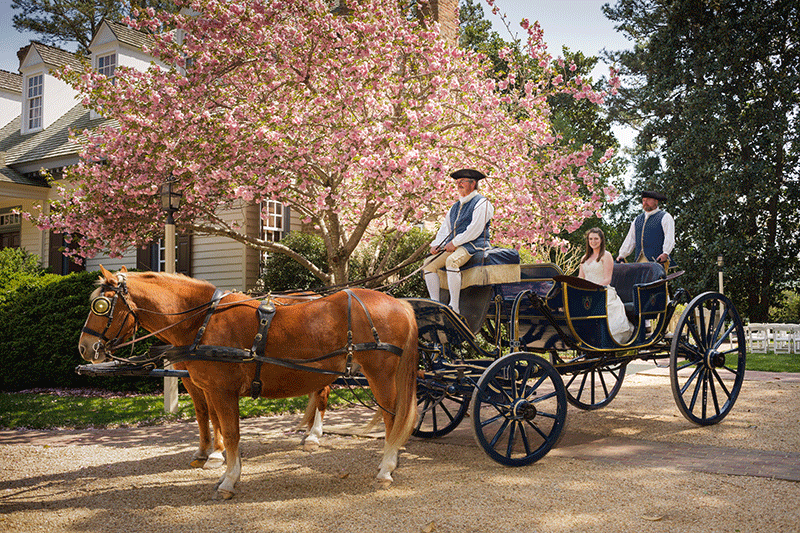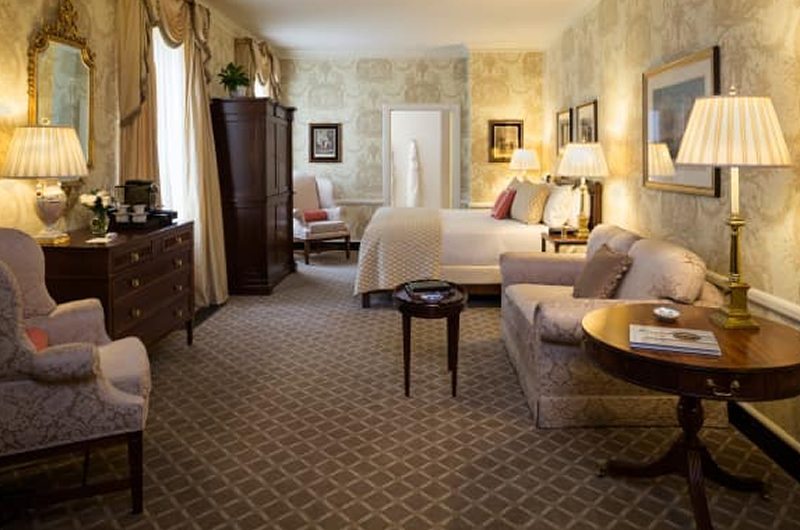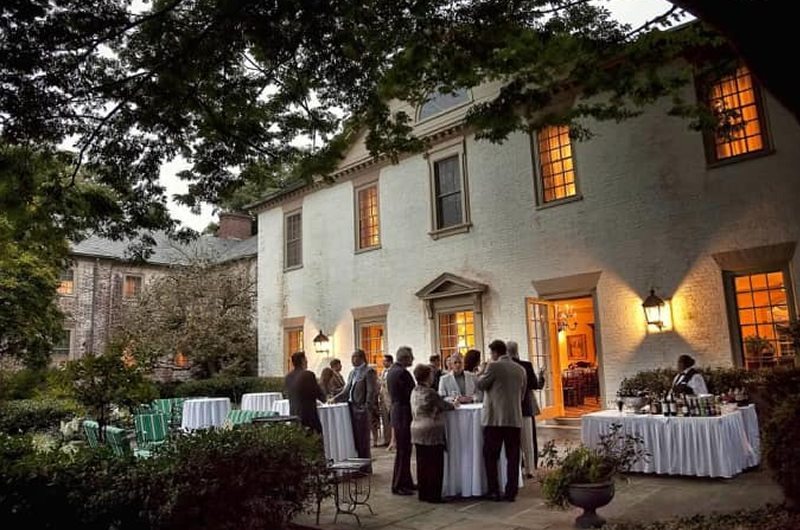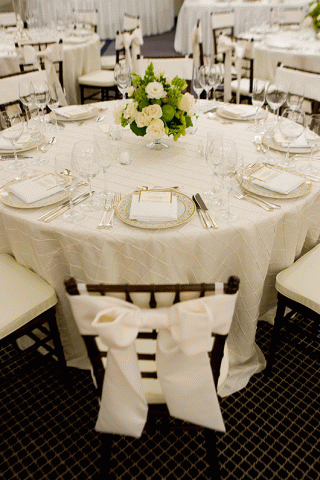 Here's the Scoop
The Williamsburg Inn is an elegant and luxurious hotel that has hosted such distinguished guests as Queen Elizabeth, Emperor Hirohito of Japan, and former President and Mrs. George H.W. Bush, not to mention numerous celebrities and artists. Just around the corner stands the Inn's sister location, the Williamsburg Lodge, which blends the tradition of American folk art with classic Virginian architecture.
The Spa at Colonial Williamsburg is a 20,000-square foot oasis, featuring a Georgian Revival building and peaceful gardens. The Spa harmonizes gracefully with its historic surroundings, services inspired by colonial traditions and modern amenities that emanate the very essence of Southern charm and hospitality.
There's simply no end to the beauty and history you can explore in Colonial Williamsburg. From the colonial taverns and their colorful hosts, to the noontide cannon fire or the blacksmith's demonstrations, there's a new adventure around every corner.