The Palms, Turks and Caicos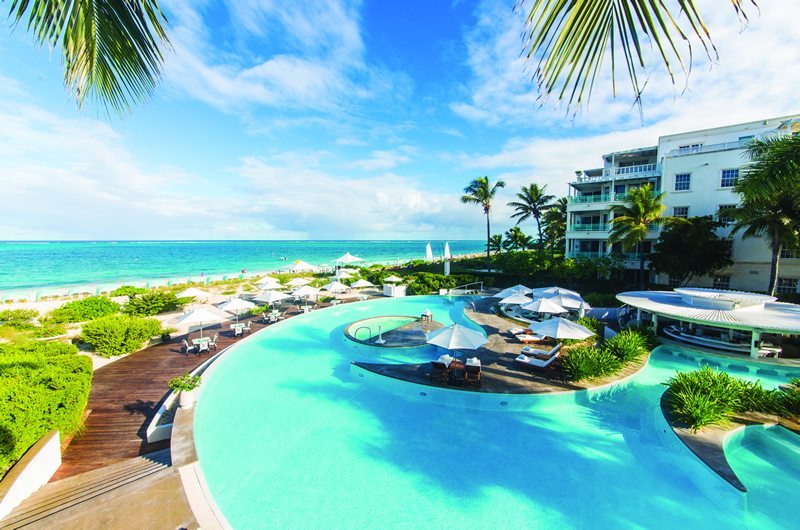 Luxury Destination Wedding at The Palms
By Lindsay Wolfe
GET ACQUAINTED
The flawless white sand and transcending crystal blue water make the Turks and Caicos Islands arguably one of the most picturesque destinations in the world. With 350 days of sunshine a year, the light trade winds keep the average 80 to 90 degree weather comfortable year round. Only a short flight from the states, the Turks and Caicos Islands is an excellent choice for watersports, scuba diving, soaking up the sun or planning the perfect destination wedding. Blending the relaxed charm of the Caribbean with superior modern amenities, The Palms offers luxurious accommodations right in the heart of sought after Grace Bay Beach.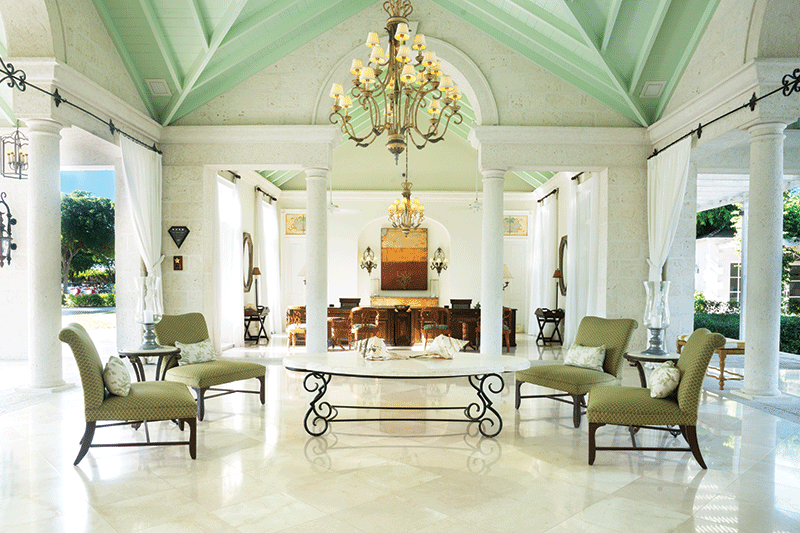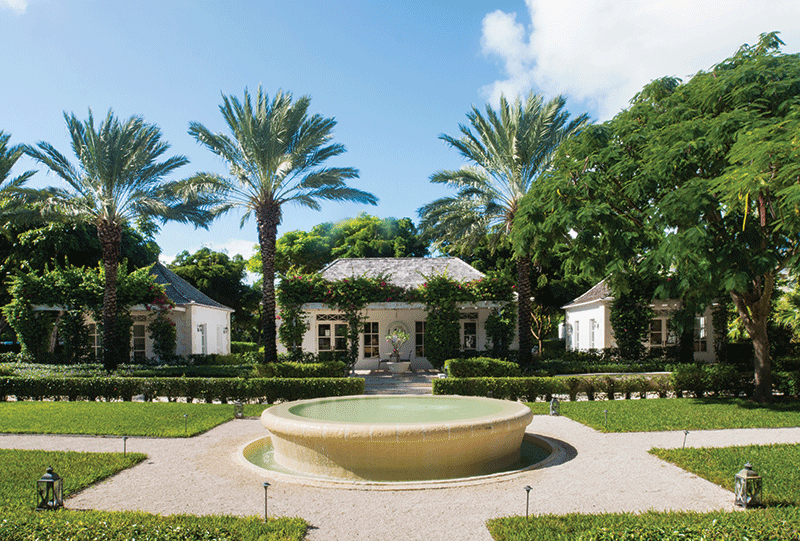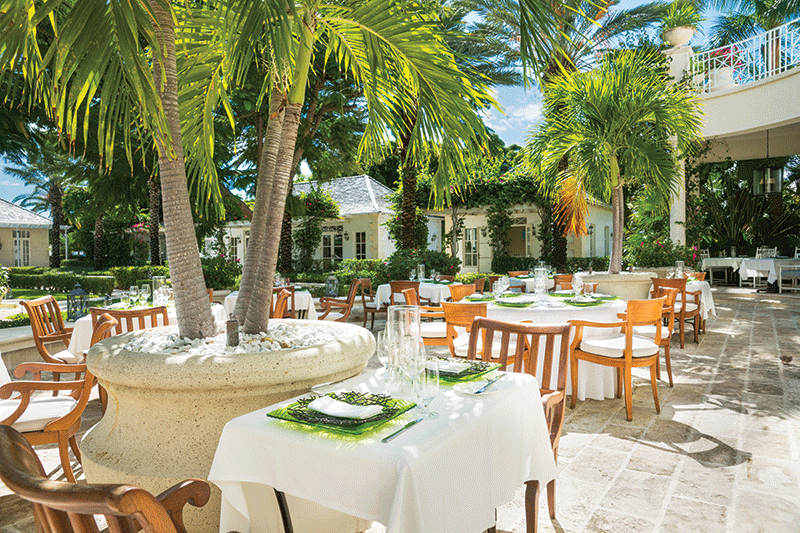 BIG DAY DETAILS
With only one wedding per weekend, The Palms is the picture-perfect location for an upscale destination wedding for up to 150 people. The turquoise water and magnificent white sand of Grace Bay Beach provides a flawless venue however if you prefer the views without the sand, the beachside deck or the croquet lawn are scenic wedding options. For an indoor venue or as a weather backup plan, the Messel Ballroom is available for any part of your celebration. Offering Caribbean favorites with unique flair, the onsite catering can provide a specialized menu that your guests will not soon forget. From the flowers to the music and everything in between, the highly trained staff of The Palms can coordinate every detail of your dream wedding!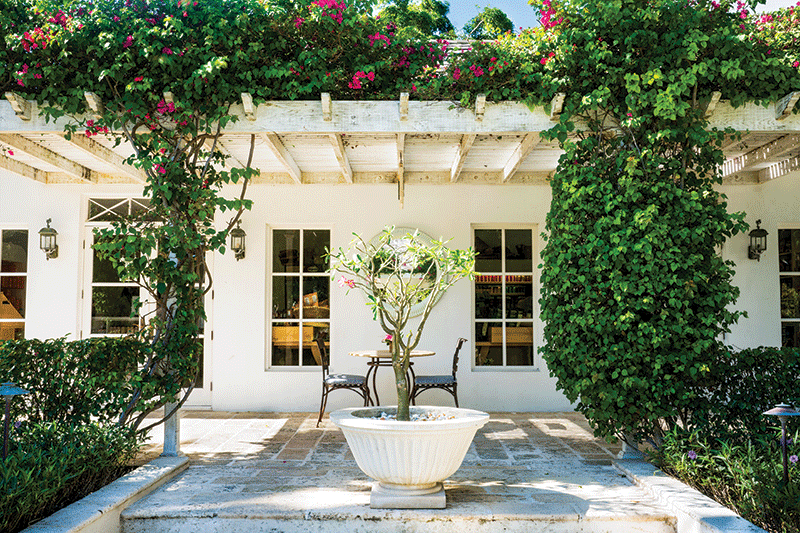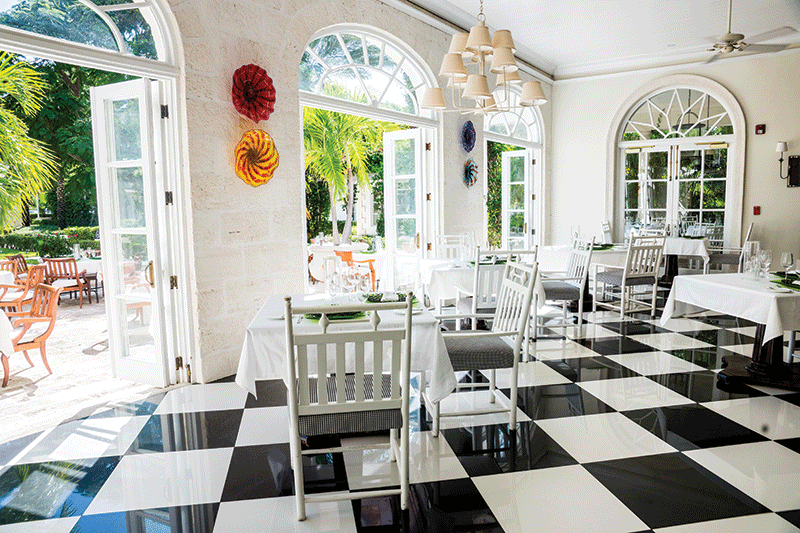 OUT AND ABOUT
Water sports are a must, try paddle boarding, scuba diving or snorkeling
Enjoy lunch at Da Conch Shack (www.daconchshack.com) and don't forget to try the rum punch!
Book one of the unique treatments at The Spa at The Palms
HERE'S THE SCOOP
The Palms is a lavish resort nestled along the unmatched beauty of Grace Bay Beach in the Turks and Caicos Islands. With exquisite views of the ocean or lush gardens, the 72 oversized suites have custom linens on the king sized beds and harmonizing coastal décor.
Featuring unique treatments created using local elements and practices, The Spa at The Palms spans over 25,000 square feet and includes a well-equipped fitness center with daily classes. As the focal point of the property, the infinity pool offers breathtaking views and the opportunity to enjoy a diverse menu and craft cocktails without leaving the water. Refining luxury with extravagant views, superior service and indulgent features, The Palms can bring your destination wedding vision to life!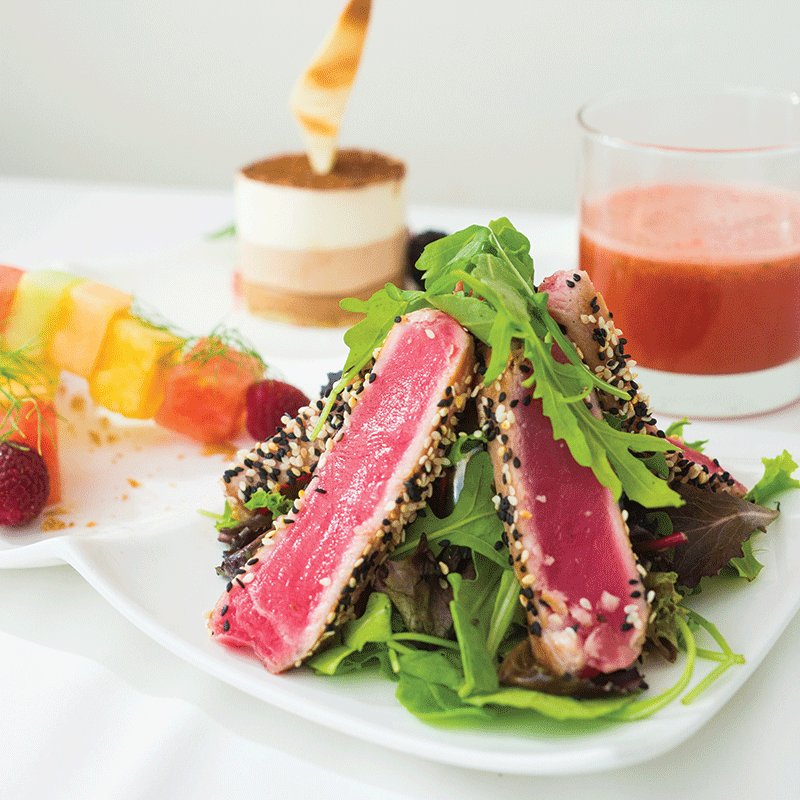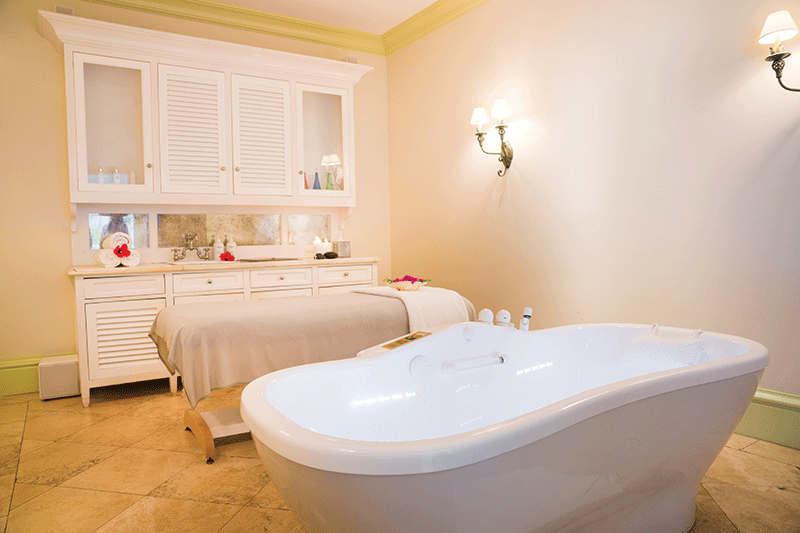 NOTE TO SELF
Formerly the Regent Palms Turks and Caicos, The Palms went through a recent $3.5-million-dollar renovation unveiling new features and fresh décor. The property boasts a 25,000 square foot award-winning spa, infinity pool with stunning views, amusing water sports and a variety of delicious dining options.