New Orleans, Louisiana: Royal Sonesta Hotel
Reimagined Royal Sonesta Sets New Standards for Romantic Elegance
By Sherra Meyers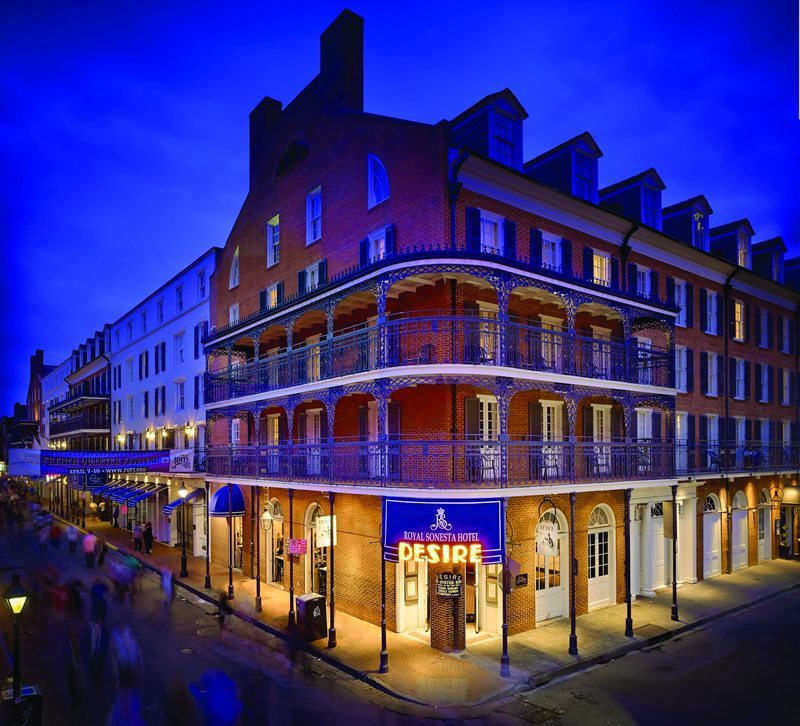 GET ACQUAINTED
Location, location, location! Bourbon Street is one of the most famous streets in the country. Touting live jazz to the birthplace to some of the country's famous chef's and to what the Big Easy is truly known for is it Creole cuisine. Royal Sonesta New Orleans even stands more proud as they recently underwent a complete transformation in each of their well-appointed guest rooms and their stately, yet modern ballroom. Your guests will love the new appointments and lively location in the heart of the French Quarter.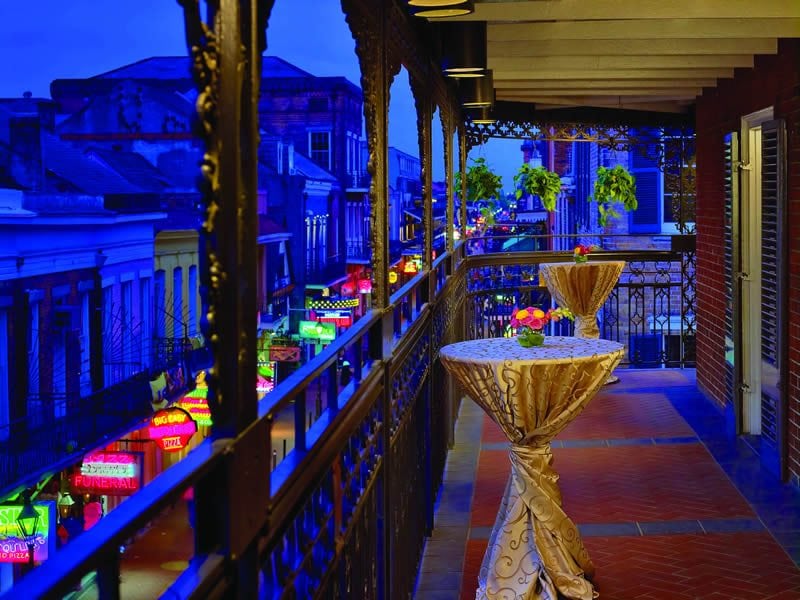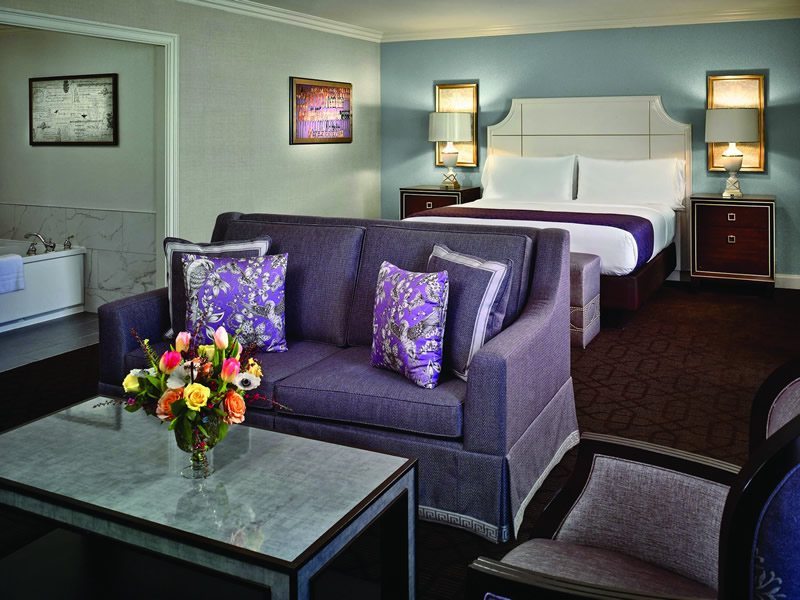 WE SIMPLY ADORE
The balcony suites as they overlook all the exciting action on Bourbon Street
Concierge floor as it creates the perfect gathering spot for you and your guests (includes breakfast and afternoon cocktails and snacks)
Heated swimming pool and the Oasis Pool Bar – perfect recharge for a lazy afternoon before evening festivities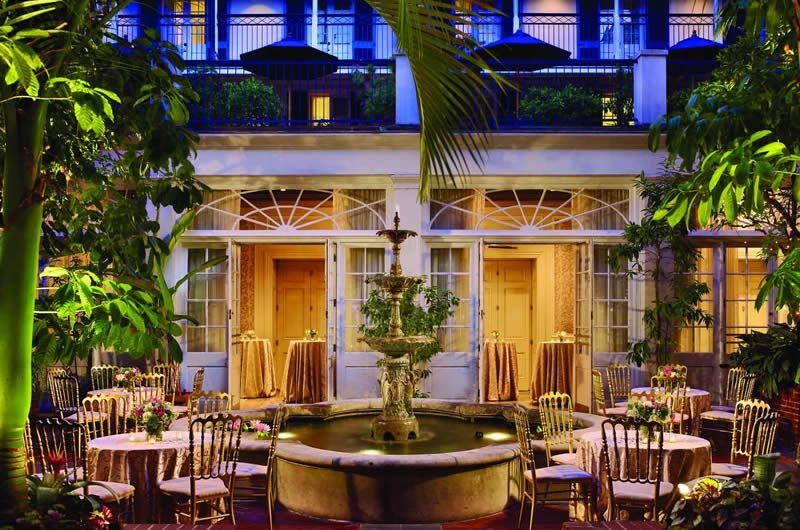 GET THE DISH
Restaurant R'evolution Offering Chefs John Folse and Rick Tramonto creative reinterpretations of classic Creole and Cajun cuisine. Open for lunch on Friday and serving dinner nightly. Check out their Sunday Jazz Brunch.
Bar R'evolution Known for seasonal cocktails, extensive wine menu in a mid-1800's French quarter carriageway setting softly lit with the flickering of gas lanterns.
Desire Oyster Bar Favorite Oyster Po'boy in NOLA and scrumptious grilled oysters too! Find a window seat to enjoy the frolicking's of Bourbon Street passerby's.
The Jazz Playhouse Best jazz club on Bourbon Street.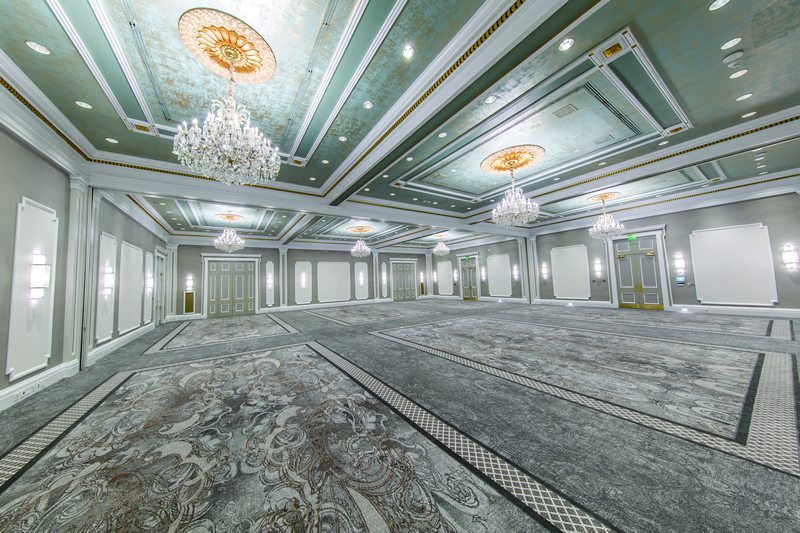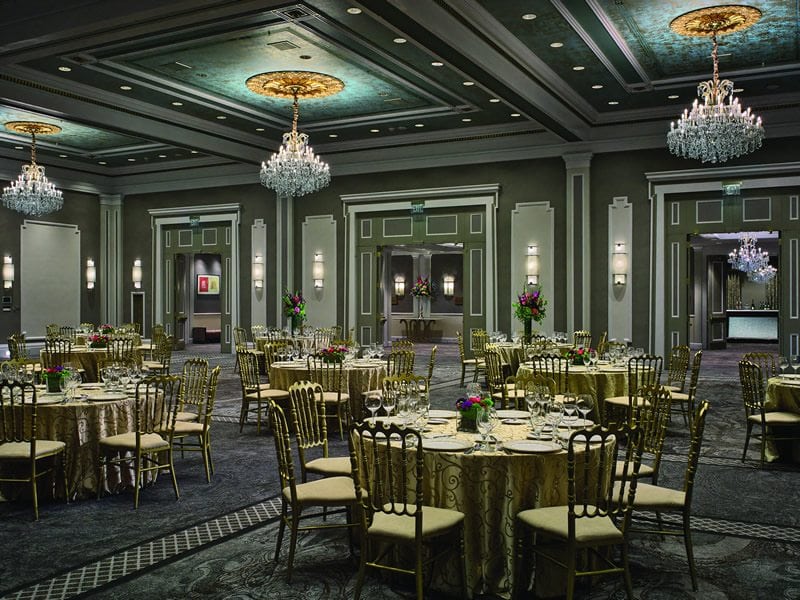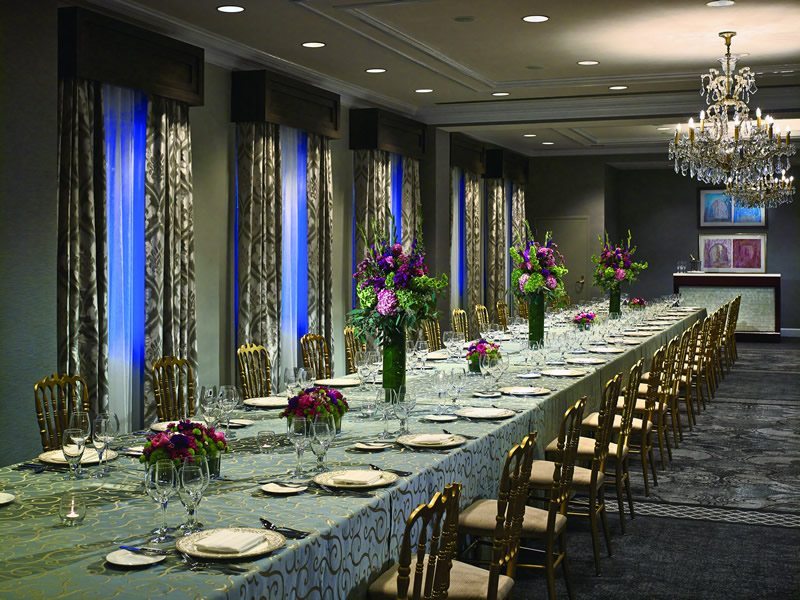 BIG DAY DETAILS
From small, intimate occasions to lavish affairs the Royal Sonesta has offerings suited to excel all expectations for a New Orleans wedding.
Grand Ballroom – the new ballroom is the shining star of the recent reimagined changes at the Royal Sonesta. With shimmering chandeliers, the extraordinary transformation represents a softer and more sophisticated side of the French Quarter venue. For larger groups accommodating up to 600.
Evangeline Suite – perfect for reception for 160 guests to sit-down dinner of 130.
Tropical Courtyard – the tropical courtyard offers a traditional New Orleans backdrop for your ceremony but also stunning photo opportunities.
Fleur-de-lis-Suite – three salons opposite the Tropical Courtyard comprise the Fleur-de-lis-Suite ensuring the proper amount of space for your group up to 150 guests.
Acadia Suite – overlooking the tropical courtyard with private terrace, available when all adjacent guest rooms are reserved.
Regal Suite – overlooking Bourbon Street the Regal Suite is perfect for an intimate party accommodating up to 75 guests.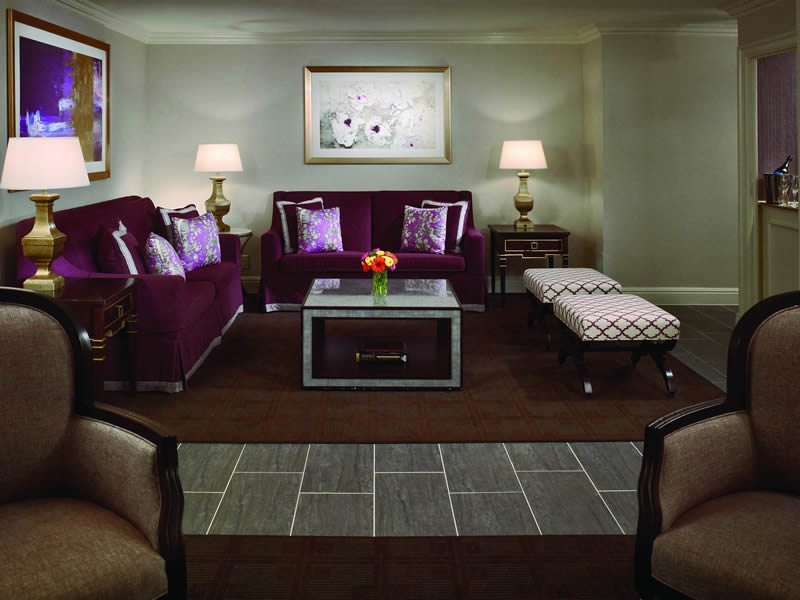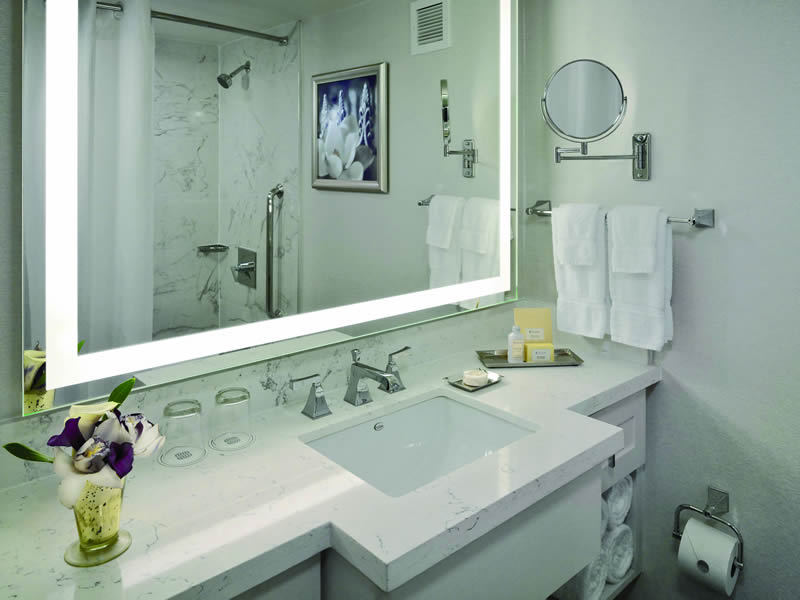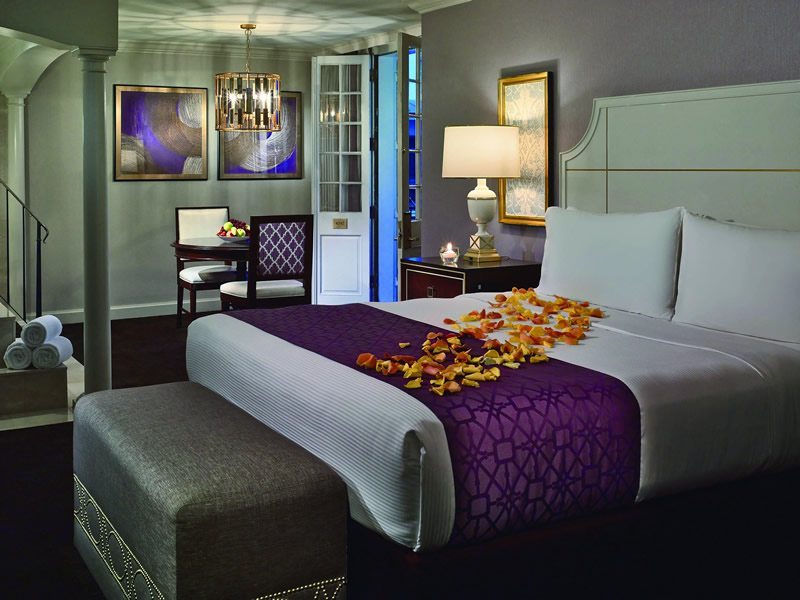 HERE'S THE SCOOP
The Royal Sonesta recently completed a full renovation and upgrade to all of their rooms and Grand Ballroom. This has been a favorite hotel based on location; it will now be your favorite for its new take on modern elegance. While still maintaining its Southern charm, the recent renovations just took the entire Royal Sonesta experience up to the next level.
Bien joue!