Turquoise Place: A Room with a View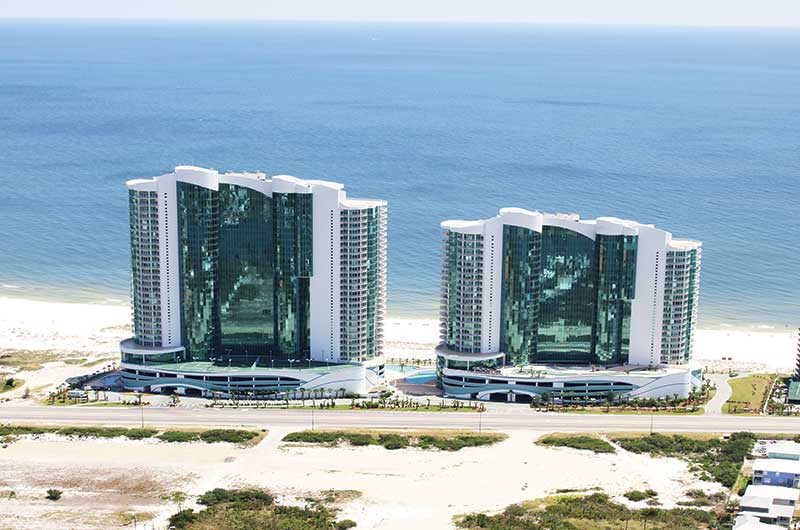 Turquoise Place
Orange Beach, Alabama
By Sherra Meyers
GET ACQUAINTED
When driving towards the coast of Gulf Shores, approaching Orange Beach, Alabama you notice something looming in the far distance, above anything else. It shines and sparkles and you can't quite make it out until you get closer. You are happily surprised and in awe that it is Turquoise Place. Two gorgeous ocean blue, glass towers that say luxury lives here. Poised on the white powder beaches of Orange Beach, these 3-5 bedroom condominium vacation rentals are all what they are expected to be and so much more.
WE SIMPLY ADORE
The Wedding Penthouse. There is absolutely nothing else like it along the entire Orange Beach coastline.
Each unit is simply gorgeous! They are huge with plenty of room for friends and family to share with stunning views of the Gulf of Mexico from the private balcony with Jacuzzi.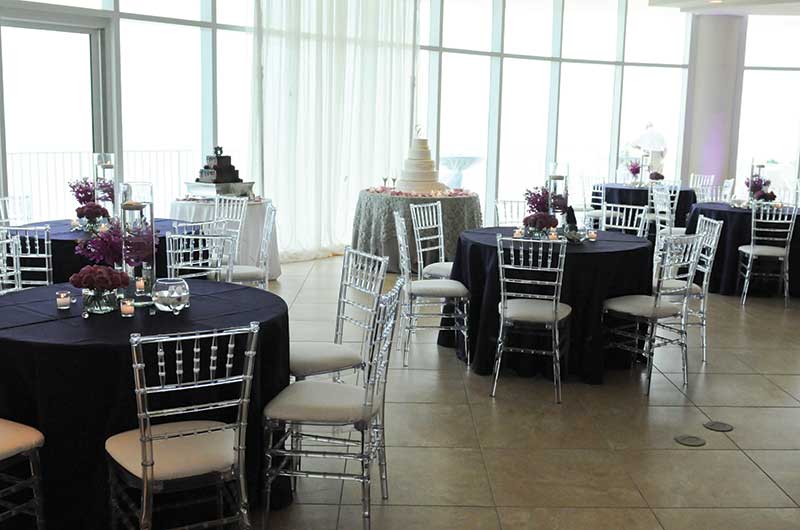 BIG DAY DETAILS
Weddings and receptions at Turquoise Place are considered one of the most luxurious beach destination wedding locations available along the Gulf Coast. The sandy beach is always a fun, more casual and lively option but they also have a grassy knoll, which overlooks the beach, if you want to avoid the sand and wear those gorgeous heels. The most notable location is the Peridot Penthouse. The 180-degree views are jaw-dropping. The Penthouse is private and has over 8,500 square feet that includes a rather spacious deck to accommodate a ceremony and then reception or simply a reception with the most captivating view available.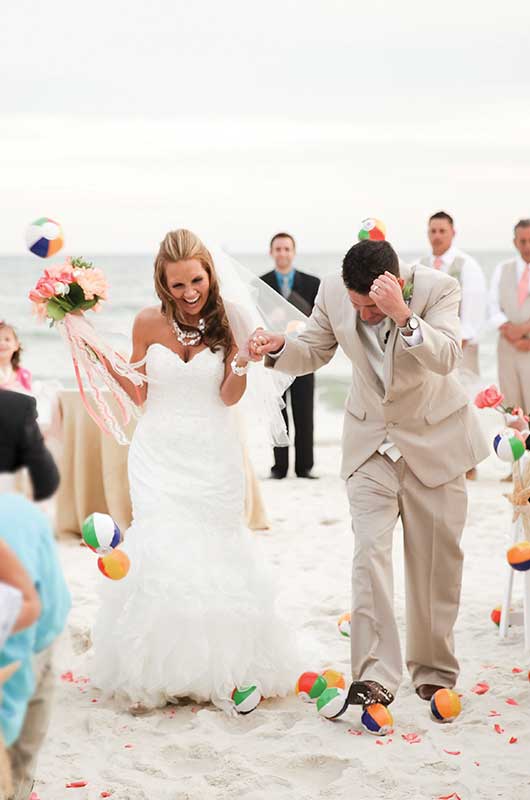 The venues include tables, banquet chairs, white linen, and all serving/catering pieces needed for the reception. For outdoor events, they always reserve an indoor back-up space in the case of inclement weather. The exemplary staff will set up the event space, deliver world-class service, and take care of all clean-up afterward so that you can relax and enjoy the company of family and friends on such a special day.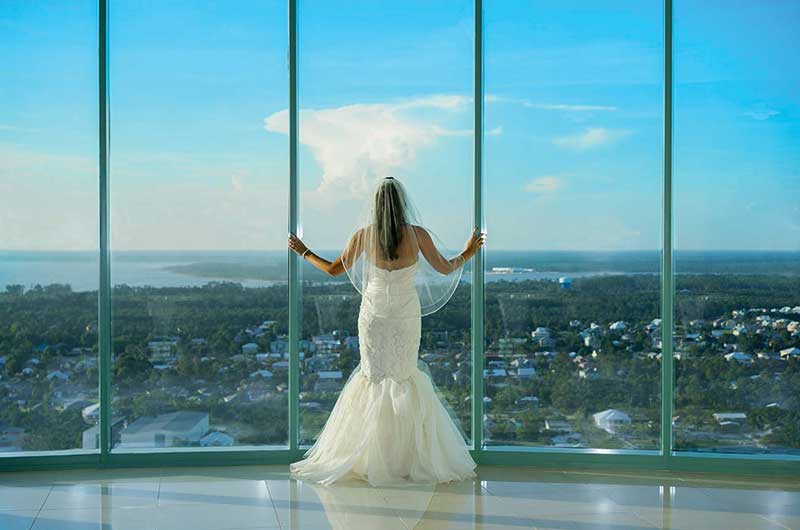 Turquoise Place allows you to bring in your own vendors such as photographers, florists, entertainment or they can assist you with booking your vendors.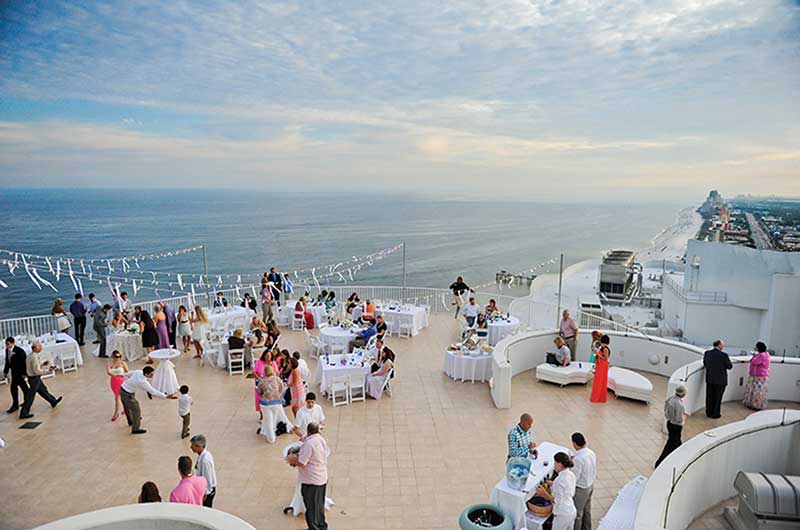 Menu options abound with their award-winning Chef, John Hamme, leading a culinary team that will delight your palette with one of the many options from their catering menus, or you can create a custom menu to give your guests a truly one-of-a-kind experience.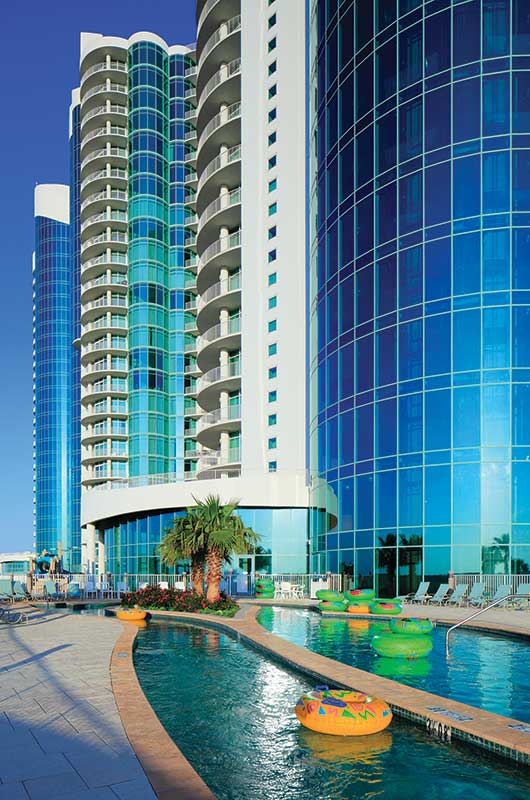 NOTE TO SELF
Make note, because of the high occupancy rate, Wedding Events are not offered at Turquoise Place between mid-May and July 31st.
www.spectrumresorts.com