Don't Worry Be Happy at B Resort and Spa
B Resort and Spa
Orlando, Florida
By Ruth Mitchell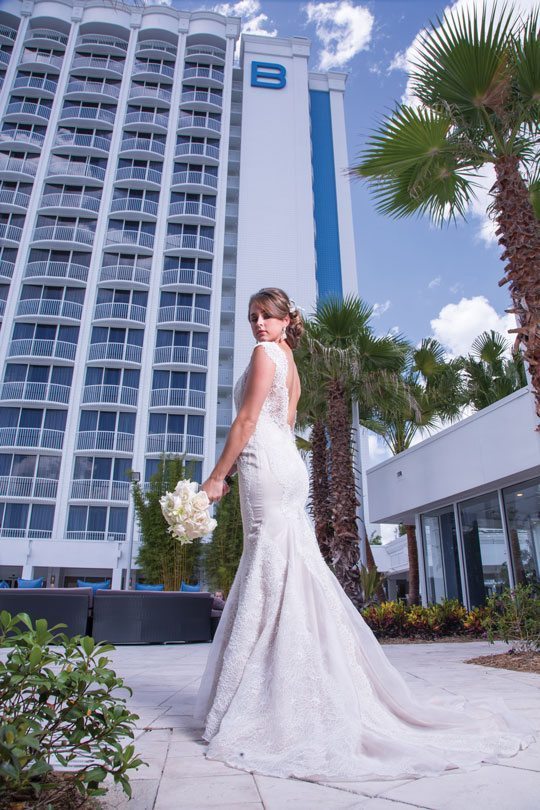 Get Acquainted
For one of the more unusual motifs a bride and groom can go after, the Disney theme, at the B Resort and Spa, in Orlando, can give you such an experience. Whether you invite Mickey to walk you down the aisle or have Cinderella make a guest appearance at your reception, your Disney fantasy can come true at the B Resort and Spa. Just down the street from Disney World and Epcot, at 1905 Hotel Plaza Blvd., this property is fresh and glistening with fun décor and helpful staff. At night you will easily recognize the brightly lit property awash in colorful light.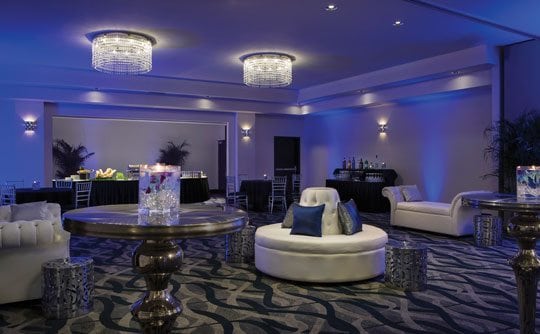 We Simply Adore:
The full service spa
Rotating art exhibits
Unique lobby furnishings
The sunny plaza, ideal for outdoor weddings or receptions
Kid's play room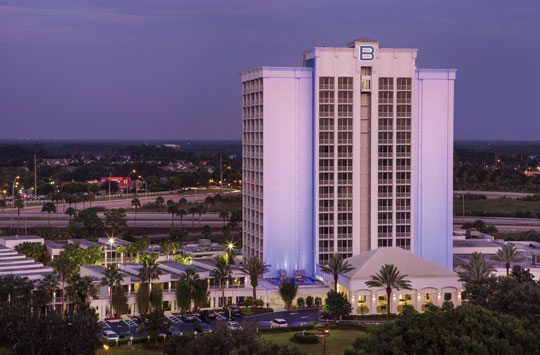 Note to Self:
Orlando is a sprawling city encompassing over 100 square miles, so transportation should be considered when planning your wedding.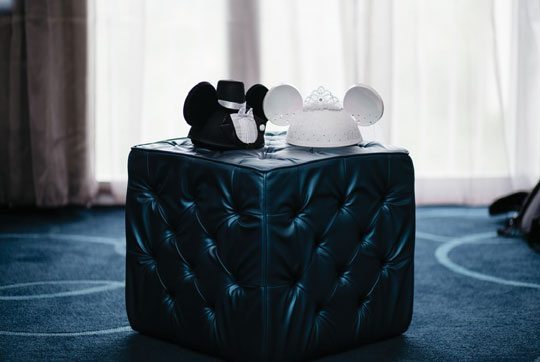 Out and About:
There are many wonderful restaurants to explore, again transportation should be arranged.
Orlando is home to over a dozen theme parks.
There are numerous lakes in the area and wetlands to explore.
Downtown Orlando has a healthy nightlife and vibrant arts community.
The Dish:
The American Q located at B Resort is a casual environment with world class comfort food. Jeffrey Chodorow, a New York restaurateur was brought in to create a unique dining experience. The signature meal is the amazing Cowboy Dinner. Servers bring juicy smoked meats tableside and slice to your specifications. Pace yourself for this one as you enjoy meats and poultry from the Carolinas, Kansas City and South America.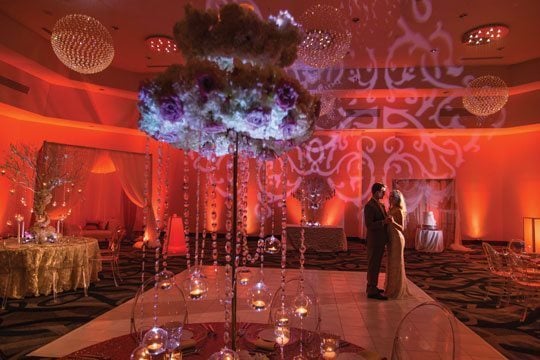 Big Day Details:
The B Wed Ultimate packages are designed for up to 700 guests.
From the bridal shower, rehearsal dinner to the ceremony, reception, and post-wedding brunch, the wedding planners at the B Resort are by your side every step of the way.
With over 25,000 square feet of total event space, two ballrooms, and the outdoor terrace, you are bound to find the perfect venue for your wedding ceremony and reception.
B Wed Intimate is designed for 20 family and friends. Couples can enjoy this hassle-free package for only $1,599 and $89 per additional guest.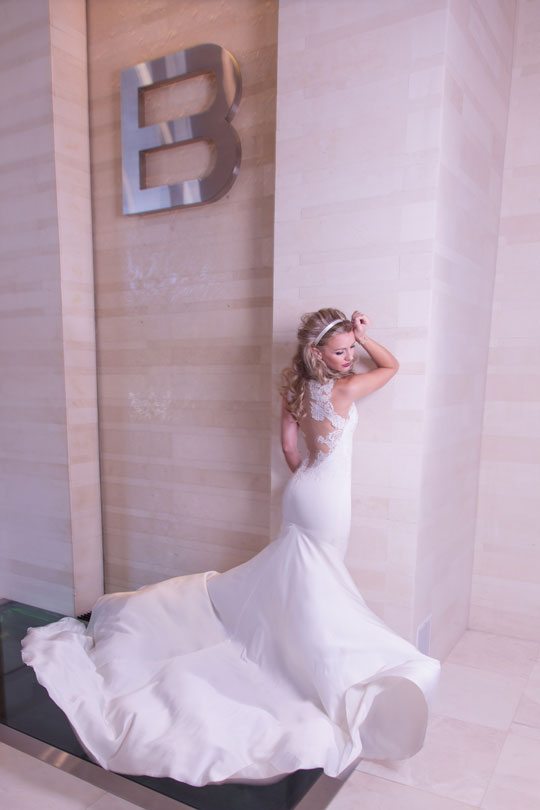 Destination Orlando? Then call your friendly wedding coordinator, 407-828-2828 or visit in person and plan your unique wedding today. Keep in mind on average, there are 233 sunny days per year in Orlando, FL. Just saying…..