Stunning Make-Over for Nob Hill Tradition: Ritz Carlton, San Francisco
By Sherra Meyers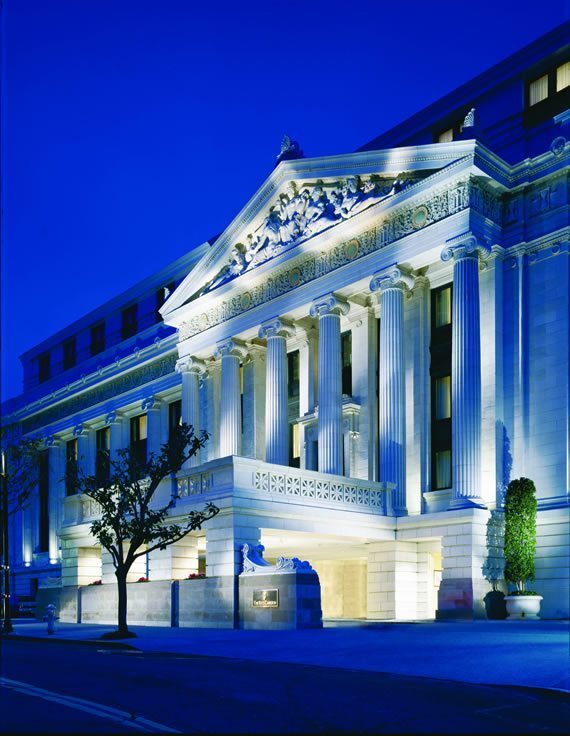 GET ACQUAINTED
Situated within San Francisco's luxury enclave, Nob Hill, The Ritz-Carlton, San Francisco, boasts its multi-phase transformative renovation from classic tradition to stunning contemporary, sleek, and modern design. Ritz Carlton is committed to meeting the desires and standards of the next generations – making way for technical conveniences and high design standards of today's couples.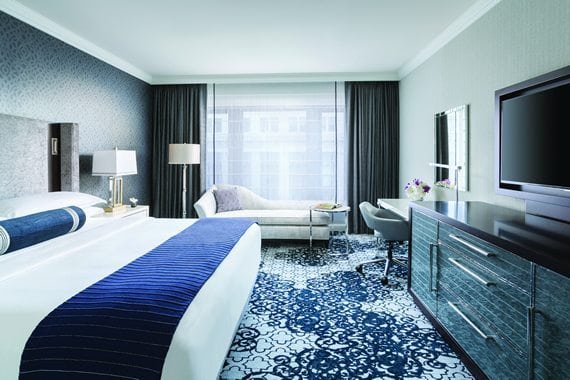 Inspired from the Bay and the city's iconic fog, the luxury hotel's 336 guest rooms, inclusive of 60 suites, are reborn in a palette of steely blues and greys, while furnishings take their cues from the alluring designs of couture fashion, the abstract artwork pays homage to the rich history of the San Francisco ballet.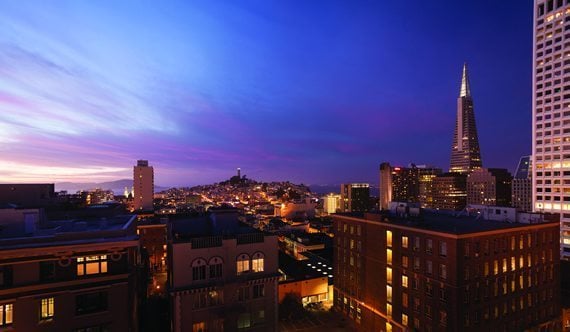 GET THE DISH
Ritz Carlton's Parallel 37 is named for the prevailing geographic latitude that runs through San Francisco and the Bay Area. Savor globally inspired California cuisine as envisioned by Chef Michael Rotondo, and crafted with hyper-seasonal ingredients found exclusively in this geographic location.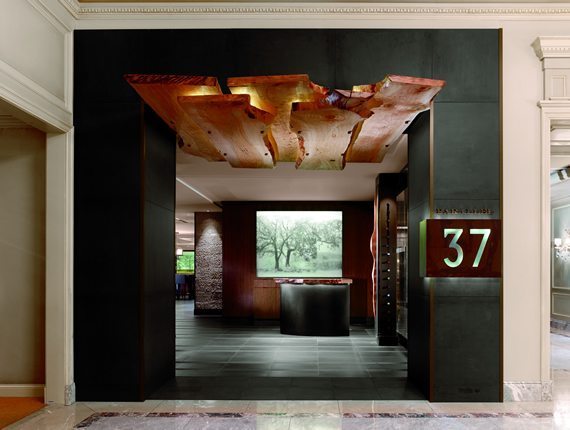 Parellel 37's lively bar offers guests a "kitchen to cocktail" mixology program that incorporates fresh ingredients from the local farmers market to create housemade syrups, juices, salts and infusions for innovative cocktails. Popular sips include the "Bar Fly" with Templeton rye, Benedictine, poblano pepper, vanilla and lemon; and the "Fort Orange" with New Amsterdam gin, Tempus Fugit Crème de Menthe, lemon, orange blossom water and soda.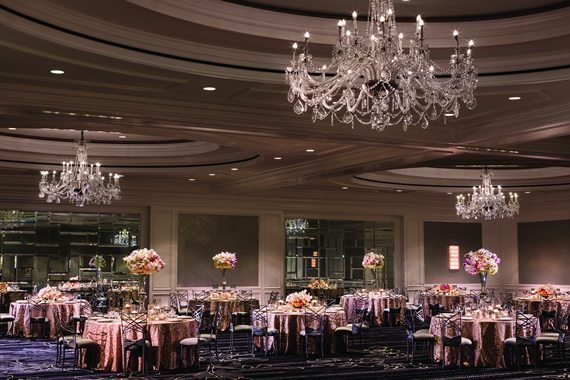 BIG DAY DETAILS
Ritz Carlton's wedding team specializes in fashioning captivating packages that ensure you will have the most charming and memorable experience imaginable.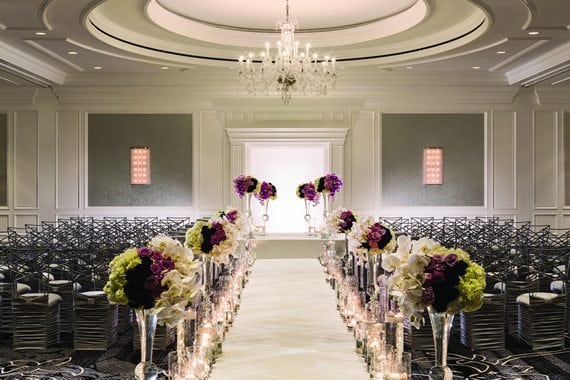 The grand Ritz-Carlton Ballroom offers a dramatic and sophisticated setting for a wedding ceremony. The Ballroom radiates glamour with sparkling Bavarian crystal chandeliers, silver leaf wall coverings and lavish carpeting inspired by couture fashion in shades of black, grey and white. Mirrored walls in geometric patterns accent the setting.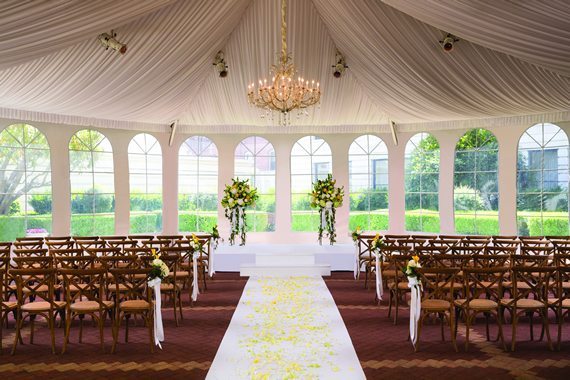 The Terrace Courtyard features beautiful paved walkways, sculpted boxwood hedges, a fountain and a wonderful heated circular tent, which is an intimate space to host your ceremony our outdoor reception.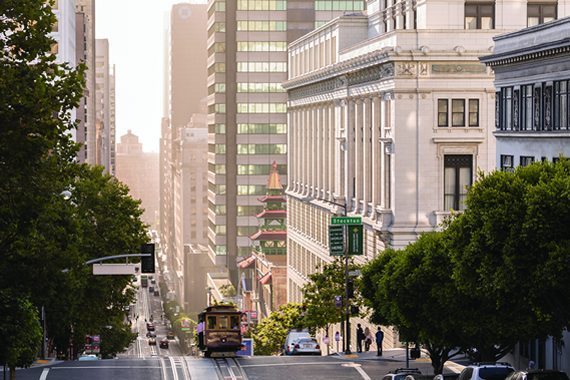 OUT AND ABOUT
Steps away from the lobby is access to the famous San Francisco Cable Car transit system that easily connects you to all the iconic and treasured areas of San Francisco. China Town, Financial District, and luxury shopping at Union Square surround the hotel for exceptional convenience. Golden Gate Bridge and Park, Haight and Lombard Street, Alcatraz Island, Little Italy, Ghirardelli Square, Fisherman's Wharf, and downtown are within a nice walk, trolley, cab, or water ferry ride away.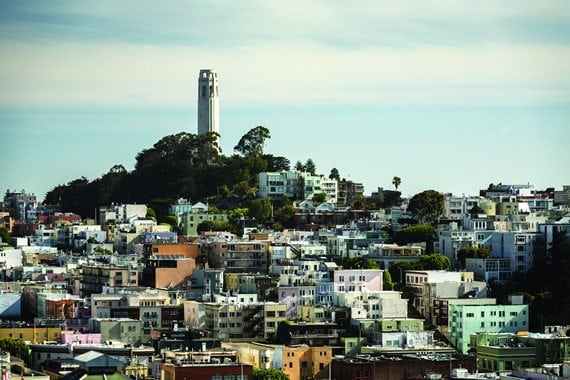 WE SIMPLY ADORE
The award-winning Ritz-Carlton Club® Level featuring exclusive access to the Club Lounge with unique weekend offerings like caviar and wine tastings.
Lobby display of daily refreshments of cucumber or strawberry-infused water and fortune cookies (apparently invented in San Francisco).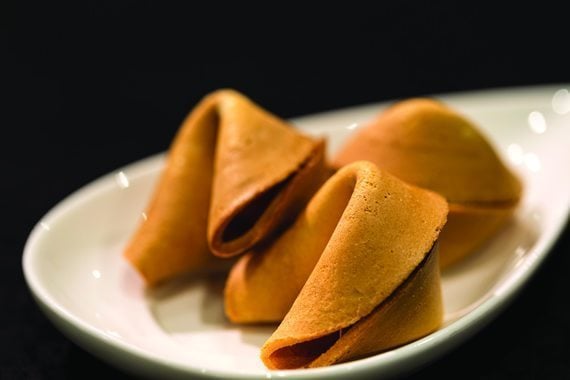 The exceptional customer service; the staple to the loyal following of Ritz Carlton guests.
www.ritzcarlton.com