Majestic WOW Vows – Big Sky Resort Big Sky, Montana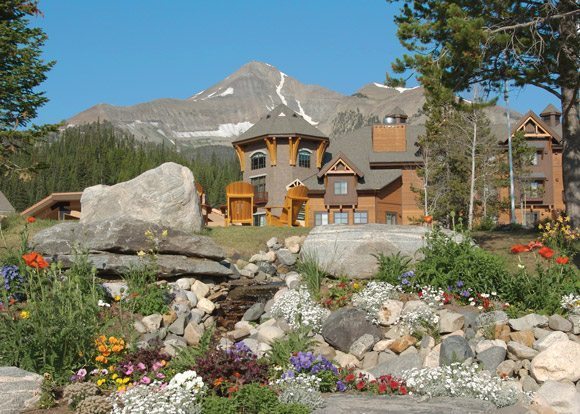 Big Sky Resort
by Sherra Meyers
GET ACQUAINTED
Big Sky Resort is nestled in, yes– you guessed it– Big Sky, Montana, ideally situated between Bozeman (main airport) and West Yellowstone National Park in southwestern Montana. The retreat has over 6 indoor venues from a relaxed western feel to trendy euro western along with an outdoor wedding tented pavilion (summer only) with a background of the magnificent Lone Peak, towering at 11,166 feet. If you're feeling really venturesome your ceremony can even happen on the top of Lone Peak where you could literally exchange vows overlooking three states, two national parks and mountain ranges as far as the eyes can see.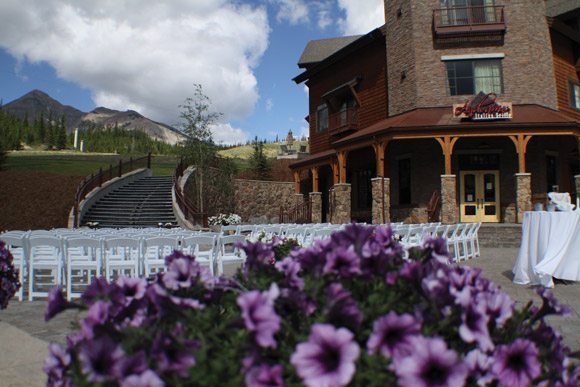 WHAT WE ADORE
Everything in the town of Big Sky Resort is within walking distance.
The numerous hotel/condo pools become giant hot baths in the spring and winter.
Andiamo Italian Grille by night (celebrity hotspot) and the 'not to miss' Yeti Dogs by day.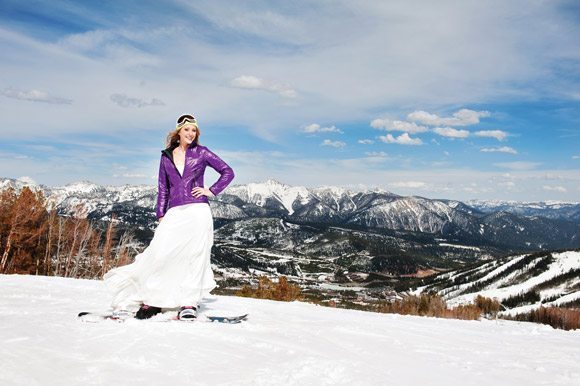 Photography Credit: Cali Frankovic Photography
Big Sky Resort has accommodations to meet all requirements for your wedding guests from hotel rooms to extravagant and spacious homes. For walking convenience, the relaxed ski/mountain themed Huntley Lodge is hotel-room style, where the attached Shoshone Condominium Hotel offers guest condos featuring full kitchens, living areas, balconies with scenic views, perfect for families. There are additional options just outside of the Big Sky Resort Village Center area.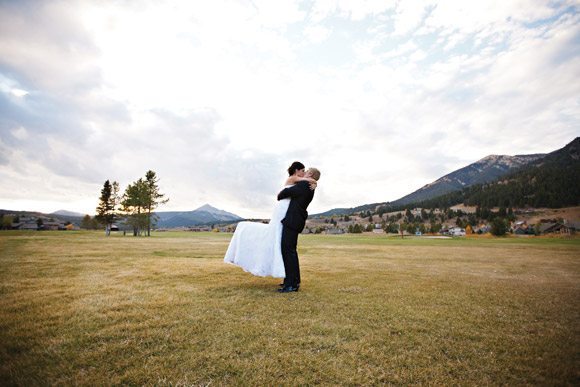 Photography Credit: Brooke Peterson Photography
NOTE TO SELF
For marriage license information click HERE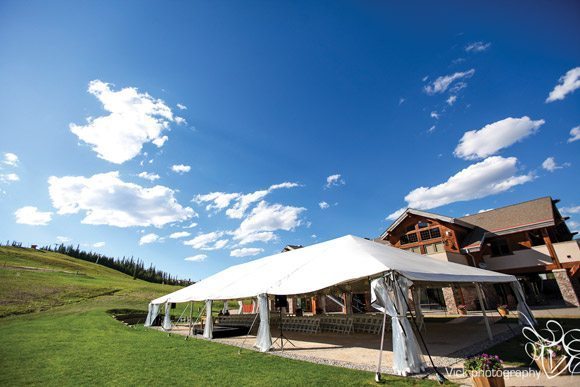 BIG DAY DETAILS
For a picturesque mountain wedding, the staff at Big Sky Resort is there to help you with every detail and various venues to choose from.
Huntley Dining Room; located in the Huntley Lodge, seats up to 300, with floor to ceiling windows, stunning views of Lone Peak and offers elbow room for dinner and dancing.
The Lone Peak Pavilion; located in the Base Area of Big Sky Resort. This beautiful outdoor setting offers amazing views seating up to 180, with its own catering tent, updated landscaping, romantic Chinese lanterns and even heaters to complement.
The Talus Room; located in the Summit Hotel, this banquet room, seats up to 100 featuring an impressive view of the surrounding peaks, can be transformed to the decor you've always dreamed of.
Peaks; located in the Summit Hotel, has an outdoor terrace and modern decor with a beautiful built in bar and stunning views of Lone Peak.
(Many weddings chose to use Peaks and Talus together to create a nice flow throughout the evening.).
The Missouri Ballroom; located in the Yellowstone Conference Center, seats up to 500. This quintessential wedding venue is the largest gathering option at Big Sky Resort complete with high ceilings, a grand fireplace, and open atriums.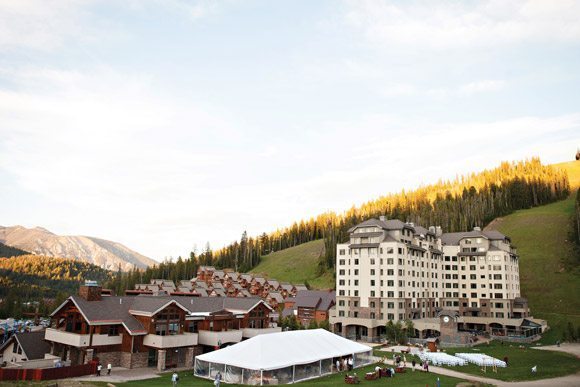 Photography Credit: Brooke Peterson Photography
OUT AND ABOUT
Big Sky Resort is considered the basecamp to Yellowstone National Park– with mountain adventures that vary from season to season, keeping your guests entertained for a full week. No doubt that some of your guests may decide to stay on past the wedding weekend and make an outdoor adventure vacation out of it.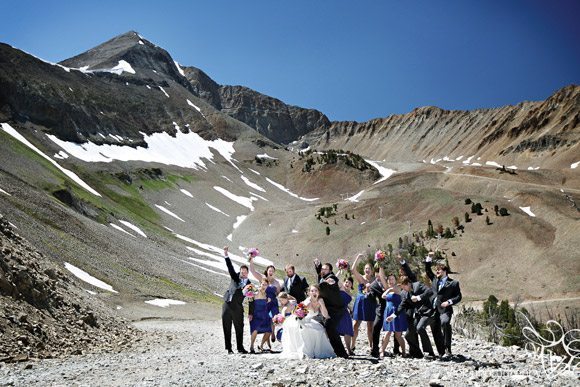 Photography Credit: Vick Photography
There are two noteworthy, 'Not to Miss" activities to do with your guests.
The Lone Mountain Ranch Sleigh Dinner Ride is a short shuttle ride away from the resort. You and your guests are shuttled through the woods on horse drawn sleighs. You'll be singing nostalgic songs like "I've Been Working on the Railroad" and "She'll Be Comin'Round the Mountain" (you get the idea) as the gentle giant draft horses gently pull the sleighs up the mountain to the remote North Fork Cabin.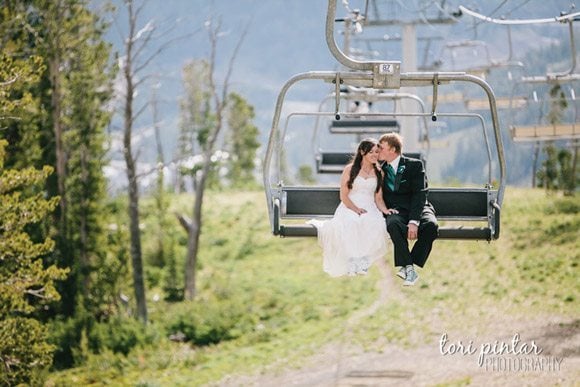 Photography Credit: Tori Pintar Photography
Yellowstone Vacations/Tours is an outdoor adventure company that features a Snow Coach Tour by winter and a Upper and Lower Loop Bus Tours by summer. Yellowstone Vacations has an array of snow coaches and buses that take guided tours through Yellowstone National Park. The tour departs approximately 45 minutes away from Big Sky Resort (transportation to and from their departure point is included).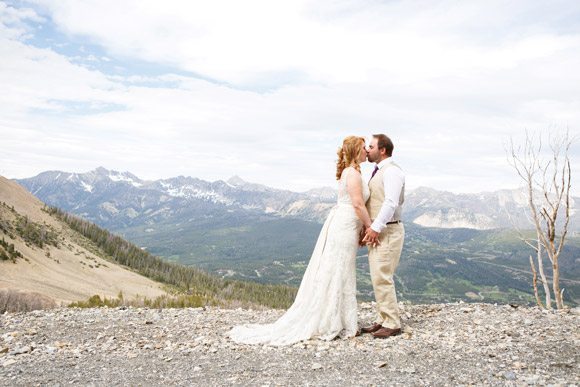 Photography Credit: Brooke Peterson Photography
HERE 'S THE SCOOP
Big Sky Resort is the perfect location for the outdoor enthusiasts or simply those that are enamored with the natural beauty of a mountainous backdrop. Every guest has something that will catch his or her attention.