Meadowood: Luxury Country Wedding – Napa Style
Meadowood Napa Valley St. Helena
by Sherra Meyers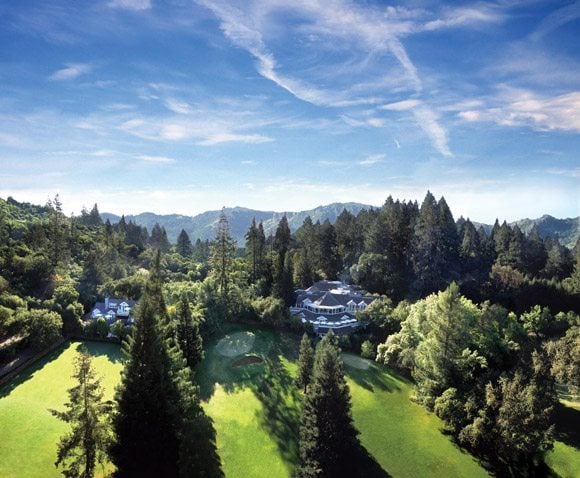 GET ACQUAINTED
Meadowood is an extraordinary country resort situated on 250 sprawling acres just off the Silverado Trail in St. Helena, California. The natural beauty of Meadowood and superior service coupled with the region of Napa Valley, earns Meadowood one of the top destination wedding locations in the country.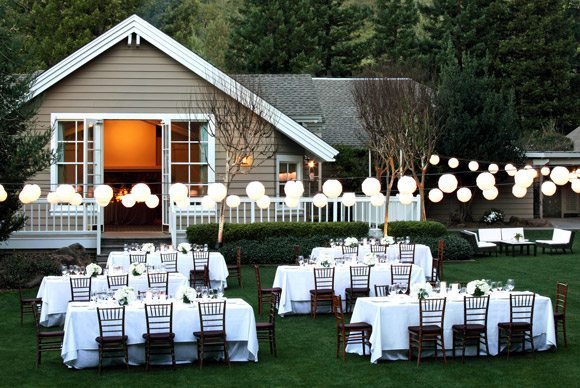 BIG DAY DETAILS
The astute wedding team at Meadowood keeps the most discerning bride and groom in mind when selecting vendors to work with. The wedding management and planning team encompasses nothing short of a small brigade from a wedding specialist to wine and cuisine managers to event planners, all at your disposable to create a magical Meadowood signature wedding.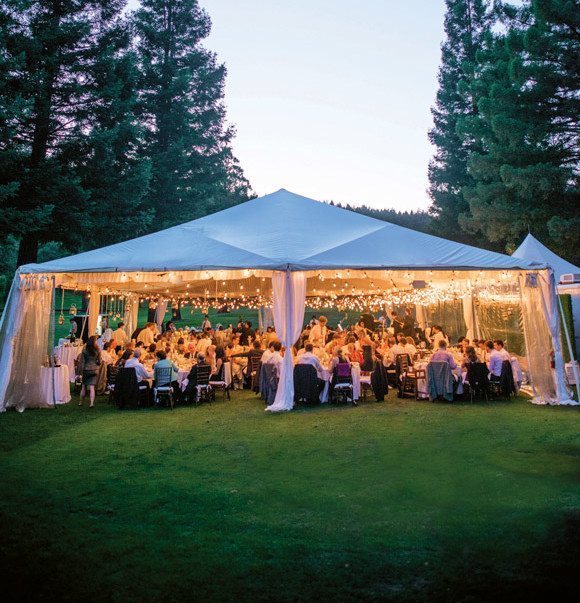 The venues at Meadowood are blank canvases in a stunning natural surrounding just awaiting your creative contribution. The Wedding Lawn on The Fairways and the Croquet Glen are both large outdoor venues large enough to withstand a tented area, if desired. The Woodside Room and Glen, and the Vitners Room and Glen offer different size and indoor/outdoor options perfect for rehearsal dinners or small ceremonies and receptions.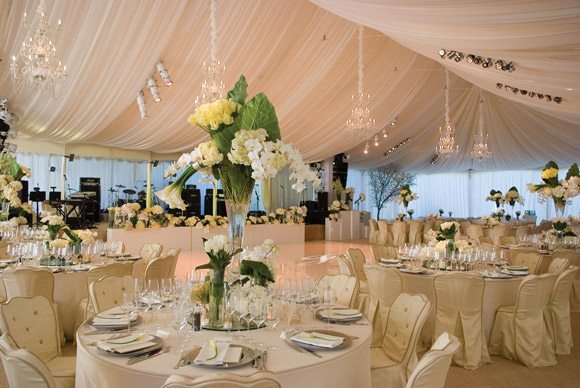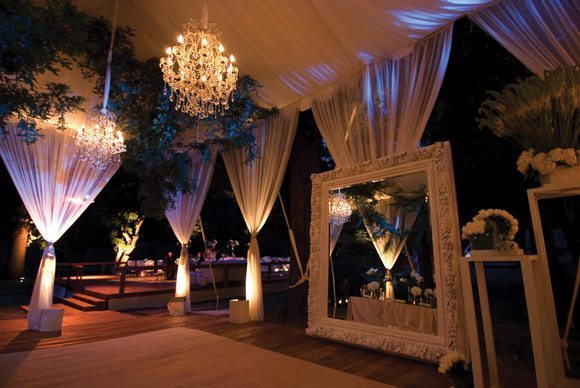 WE SIMPLY ADORE
The guest rooms– all Restoration style furnishings with plenty of room to revel. If you can't find your guests, check their room.
The grown up version of croquet. A great icebreaker and lead-in to a wedding weekend. Regulation whites are mandatory attire on the course, only flat shoes for men and women creating a post-card picture.
Bridal party lodges. Four private bedrooms with baths that connect to a common living area for to gather.
The car service to/from off-property restaurants and shopping.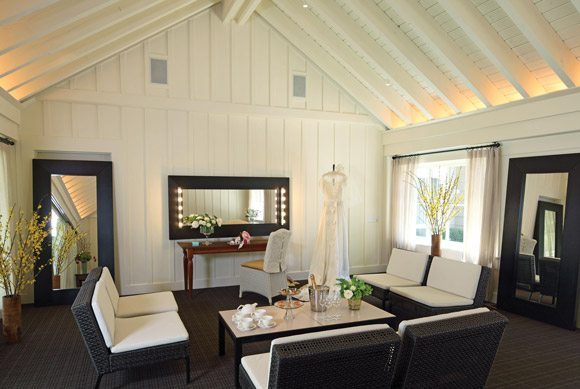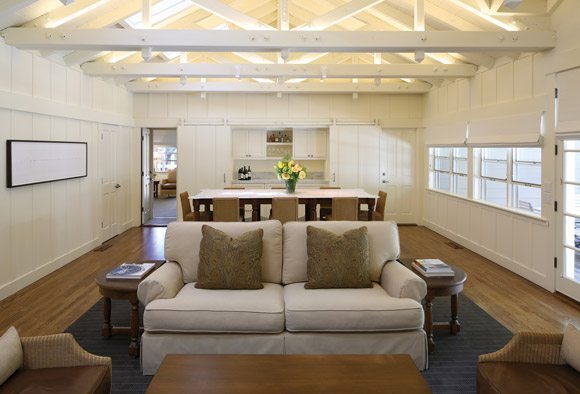 OUT AND ABOUT
Meadowood offer's an astonishing selection of activities on property. The resorts robust assortment of amenities, activities and services include golf, tennis, croquet, hiking, swimming, fitness, spa, wine experiences, and most notable, The Restaurant, a Michelin three-star rated restaurant.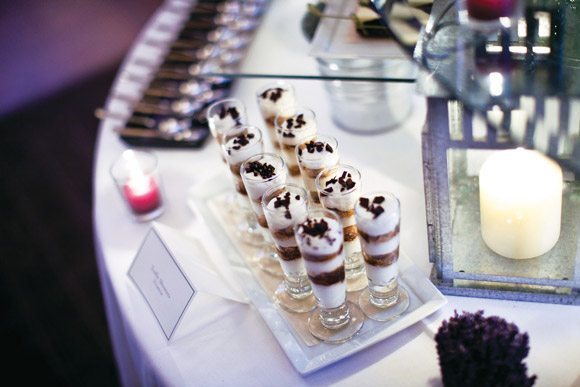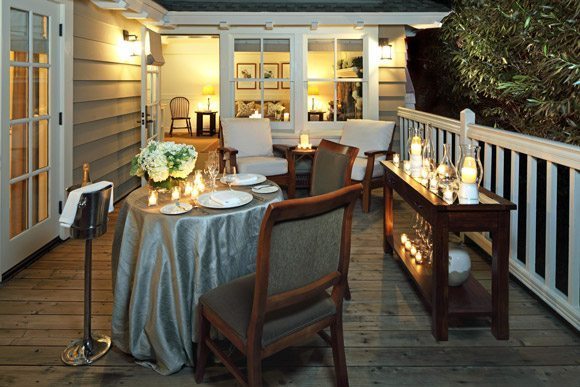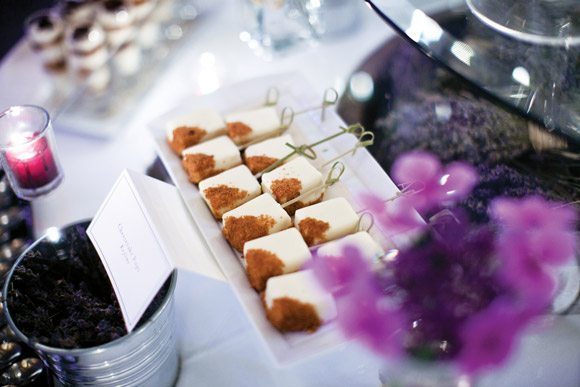 THE SCOOP
Meadowood Napa Valley is a gorgeous upscale resort in the heart of California's wine country. Meadowood is a place where you and your guests will have a special and unique experience of memories to take home as the perfect favor from your perfect wedding weekend.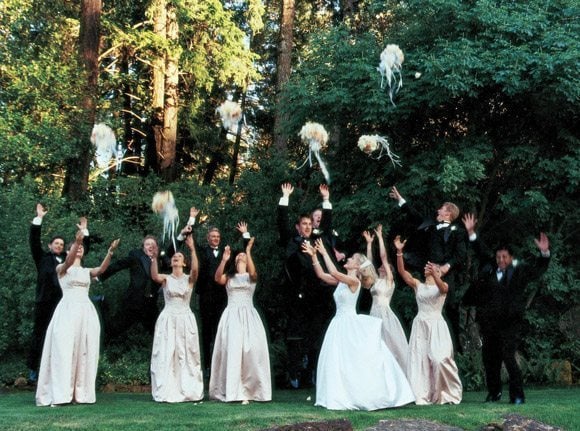 For information on booking your big day at Meadowood visit their website HERE.
All photo credits courtesy of Meadowood Napa Valley