Hutchinson Shores Resort & Spa, Hutchinson Island, Florida
Celebrate Love on the Treasure Coast
He Said, She Said. Same Great Place, Two Different Takes
By Lynn Walker & Kevin Baker
Get Acquainted
Hutchinson Shores Resort & Spa, an Opal Collection Property, is truly a treasured spot you'll want to return to annually; somewhat like the Loggerhead, Green and Leatherback Turtles that come yearly to lay their eggs and quite a sight to see. Hutchinson Shores Resort & Spa is the first resort to be built on the Hutchinson Island in over twenty years, boasting privacy, beauty, and tranquility.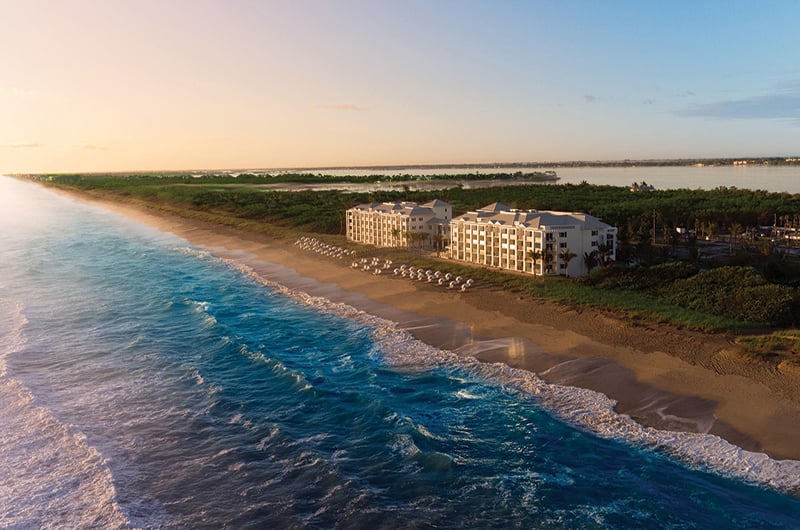 Here's the Scoop
Planning your dream destination wedding at Hutchinson Shores Resort & Spa will result in a lifetime of memories. And, establishing a tradition for your future family to create a everlasting moments on the Treasure Coast.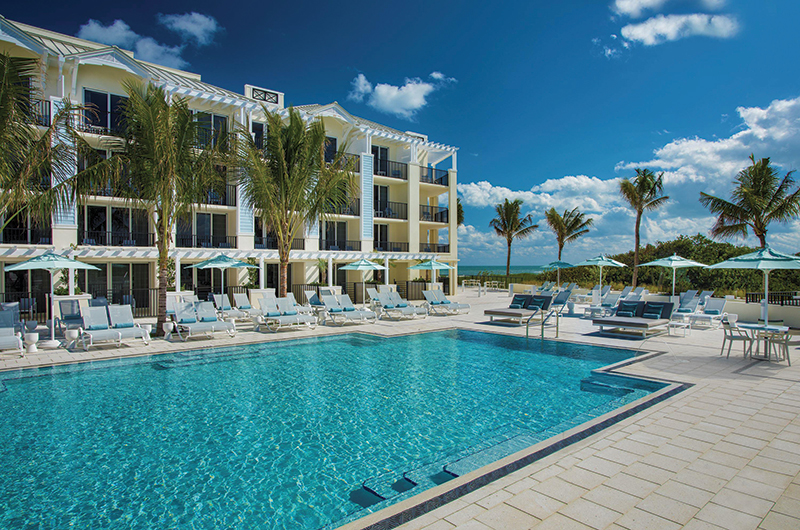 Big Day Details
Whether you're dreaming of an intimate ceremony or an elaborate affair, an indoor or outdoor venue, beach or tropical garden location, casual or formal vibe, their talented team of professionals will create a customized wedding of your dreams. 178 luxury guest rooms ensure family and friends are able to gather and celebrate.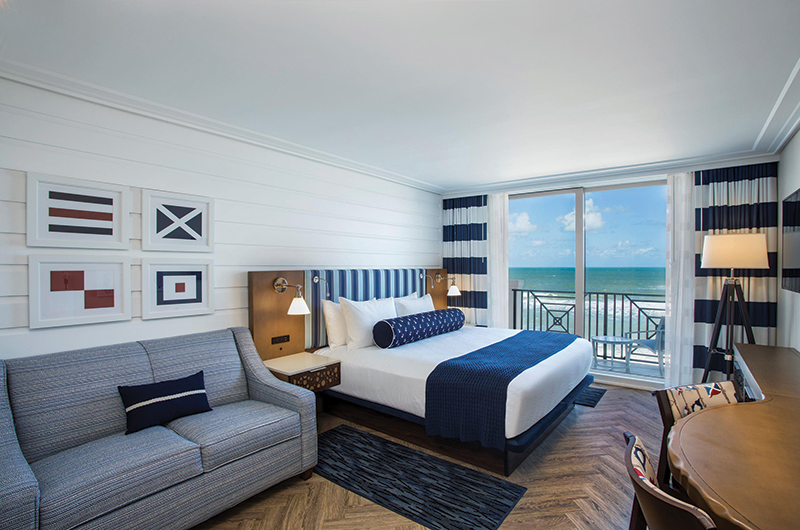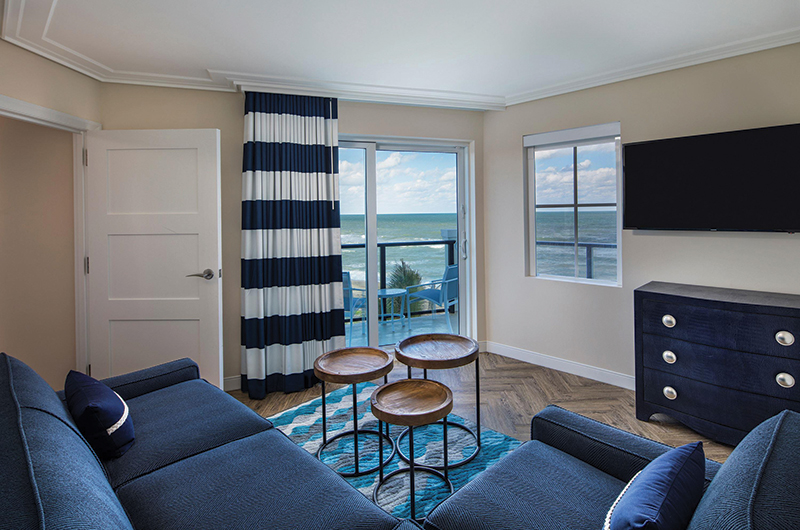 Get the Dish
Drift Kitchen and Bar – Light and airy atmosphere for all day dining offering wood-fired specialty pizzas, hand-made pasta and fresh seafood specialties.
The Gafford Restaurant – Just a short drive into downtown, this family owned spot provides exceptional service. Try their signature dish, The Gafford,a mouth-watering, 20 oz., bone-in Cowboy Ribeye. Other yummy items: Parmesan Roasted Cauliflower, The Gafford Caesar and several fresh fish options.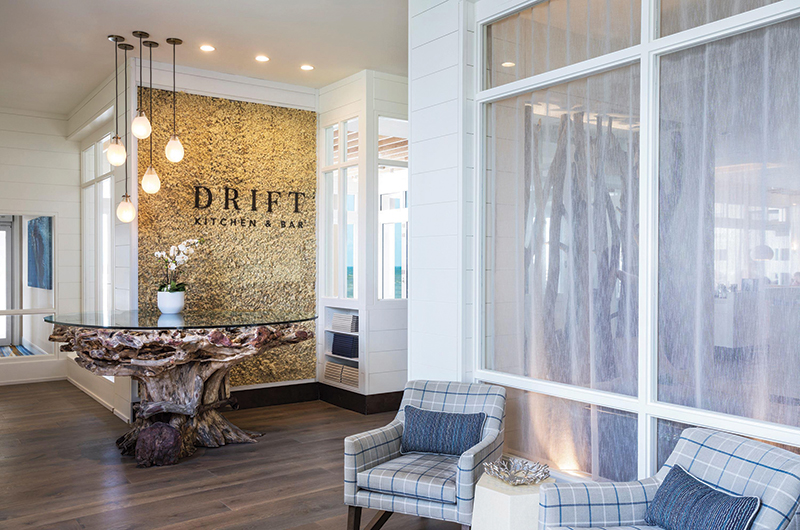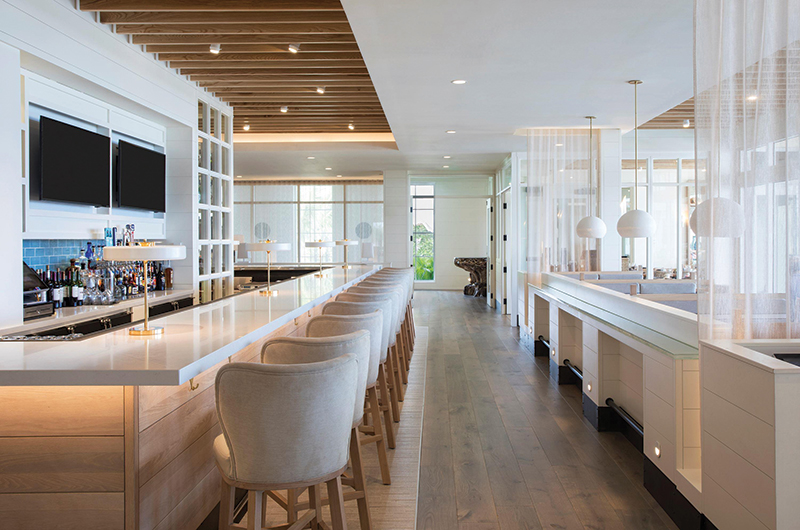 Out and About
Stuart, named "America's Happiest Seaside Town" by Coastal Living Magazine, is a charming village filled with art galleries, antique shops, and museums.
Martin County is touted as the "Sailfish Capital of the World" but fishing for snapper, grouper, sea bass and kingfish are also in abundance. With more than twenty marinas and fishing charters, your big fish story is sure to come true.
Martin County boasts over twenty-eight golf courses with fabulous views; a great way for the groom and his groomsmen to kick-off the celebratory affair.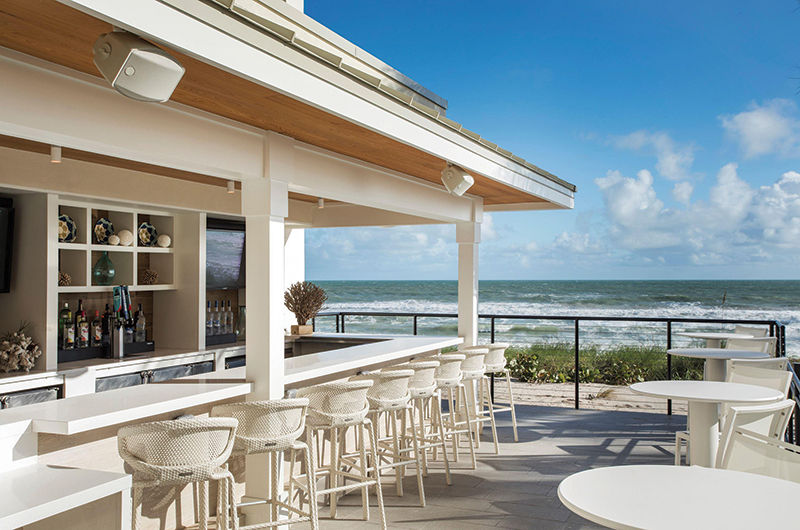 We Simply Adore
She Said:
Dune Beach Bar for oceanfront cocktails.
The unique and creative artwork throughout the property.
The beach attendants are available to help with all my beach gear at all times.
The Spa featuring luxurious day packages and special spa events for girls getaways and bridal parties.
He Said:
In the lobby is a runner's station that provides fresh towels, ear buds, cold packs, maps, cooling cream, and more. I took advantage of this everyday as I started each morning with a long walk along the beach.
The pampered pantries! An area on each floor provides bags of gran-and go ice and bottled water throughout the day but most noteworthy are the gooey, warm chocolate chip cookies that are put out each evening.
They Said:
From May to October, sea turtles make their way over thirty-five miles of Atlantic Coast to lay their eggs. Hutchinson Shores offers regular sea turtle nest excavation that guests can join. This was our favorite activities and shouldn't be missed if you're traveling during this time of year.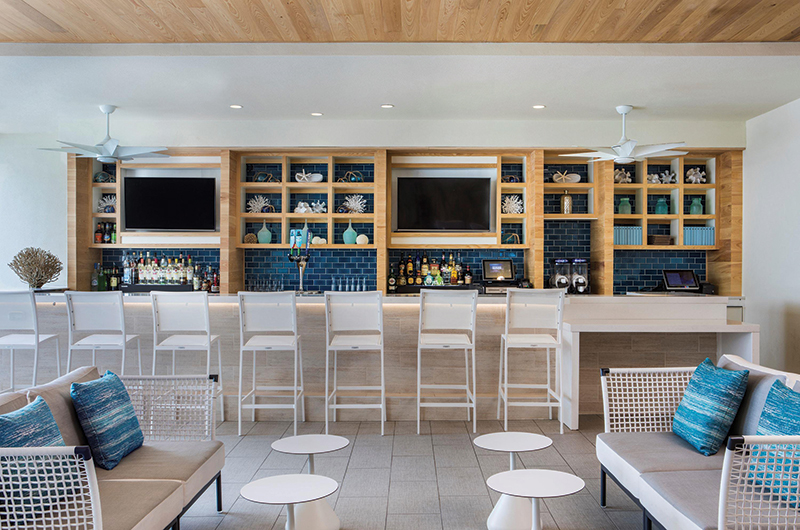 Hutchinsonshores.com