Marco Beach Ocean Resort, Marco Island, Florida
When Service Sets Itself Apart from the Rest
By Stephanie Clark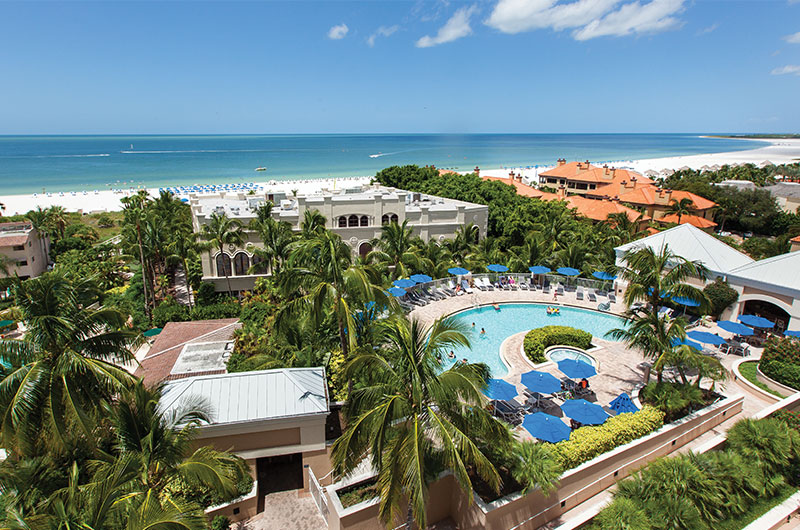 Get Acquainted
On a private strip of quiet beach, where sea turtles can be seen coming ashore its four miles of white sand, lies Marco Beach Ocean Resort. The boutique resort is setting a new standard for hospitality and epitomizes the AAA Four-Diamond standards with superior on-site offerings like fine dining, spa, fitness center, rooftop gardens, and so much more.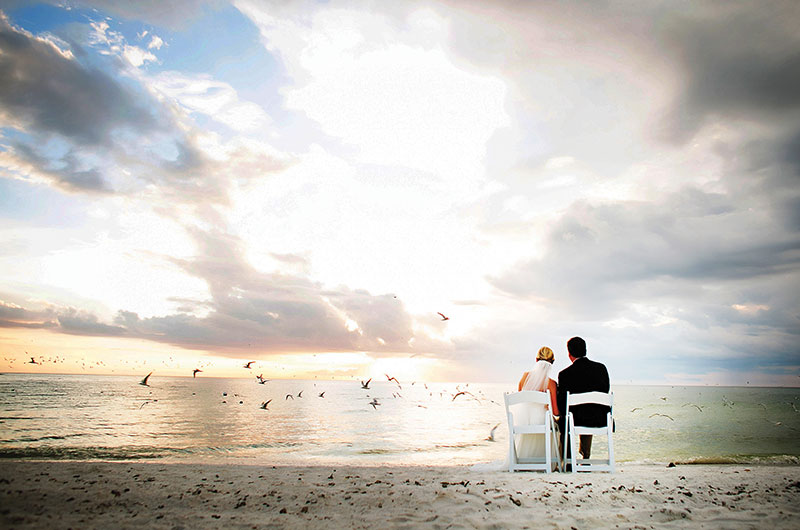 Here's the Scoop
Marco Island's quiet community will be a breath of fresh air compared to many busy, mainstream Florida destinations. The exceptional hospitality will further define the superior level of service they strive for every guest to experience throughout the duration of their stay.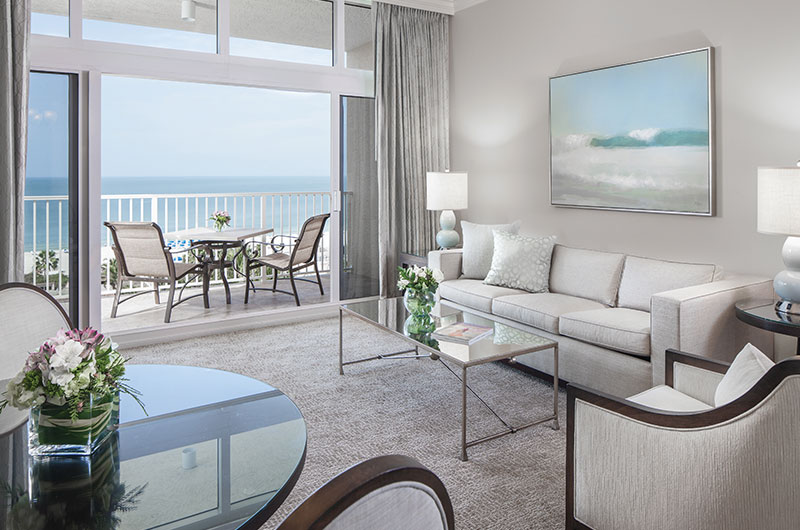 Big Day Details
The most popular ceremony setting is on the beach with the sky's ever-changing colors and the Gulf of Mexico's shimmering, blue water as your backdrop. If sand in your toes is too much, the rooftop venue is equally stunning and boasts similar views. Reception venues are diverse from the Sunset Terrace to the ballroom. The in-house wedding professionals will help perfect your big day with their expertise event planning skills. You and your bridesmaids will fall in love with their exclusive Bridal Ready Room, an idyllic space for you and your entire bridal party to get ready together. Marco Beach Ocean Resort only allows one wedding per day, making you feel like the bell of the ball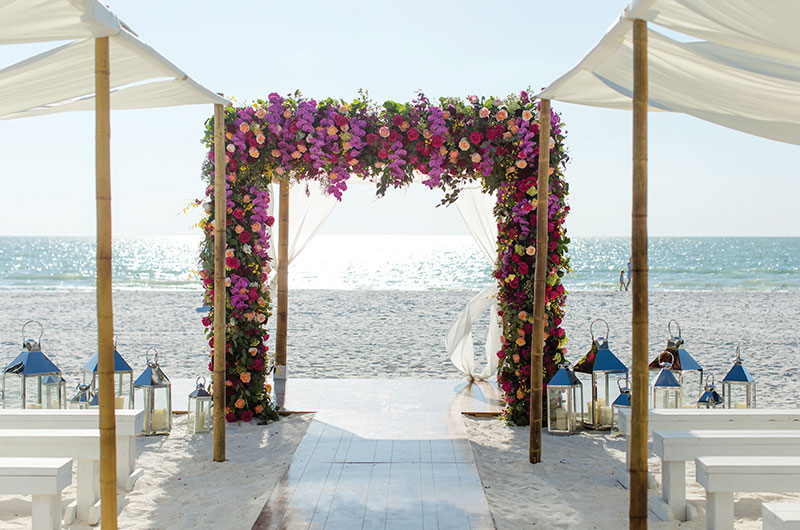 Get The Dish
The Italian restaurant, Sale e Pepe, where the staff is international and the service unparalleled; the restaurant takes you across the world with its offerings, but the stunning beach views will keep you in a Florida state-of-mind. (Thank you Ramona for introducing us to spectacular wines. Goodbye whites, hello reds!). Doreen's Cup of Joe is a local treasure featuring a great cup of coffee and freshly made donut holes, in addition to an extensive breakfast menu showcasing fresh ingredients. Try their orange juice – fresh squeezed Florida oranges – this is the real deal!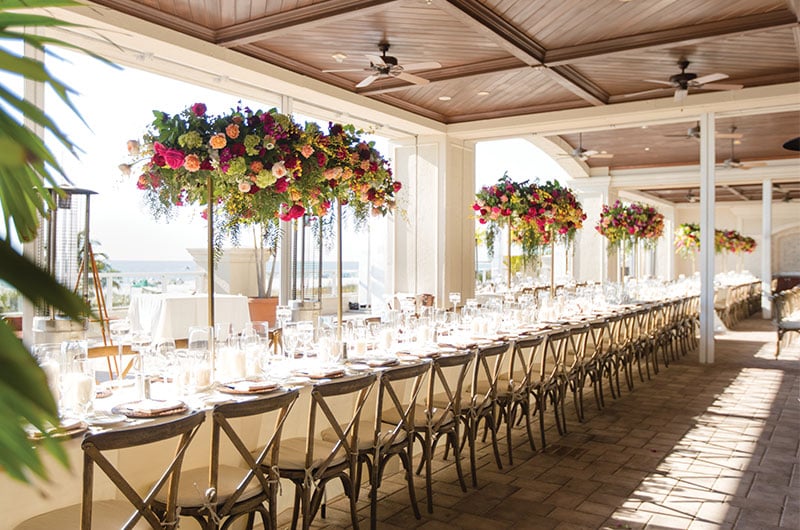 Note to Self
Marco Beach is approximately a 45-minute drive from the Fort Meyers airport. Renting a car is a smart move or take an Uber.
Turtle season is roughly May-October and there are ordinances in place to protect the nesting turtles and eggs. No nighttime lights on the beach make for the most relaxing and romantic walks.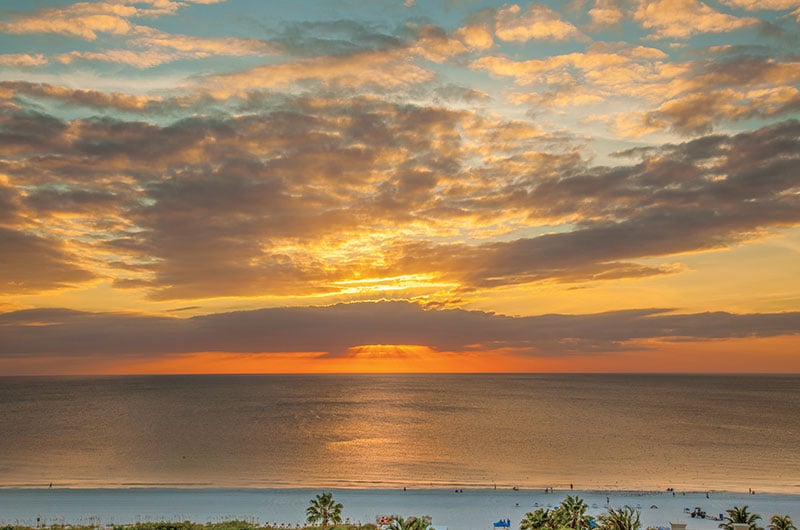 We Simply Adore
The quality of service from the housekeeping staff to the valet, a shout out to Palov who made it feel like we were the only guests in the resort.
The luxurious sheets and dreamy mattress in the one-bedroom suite.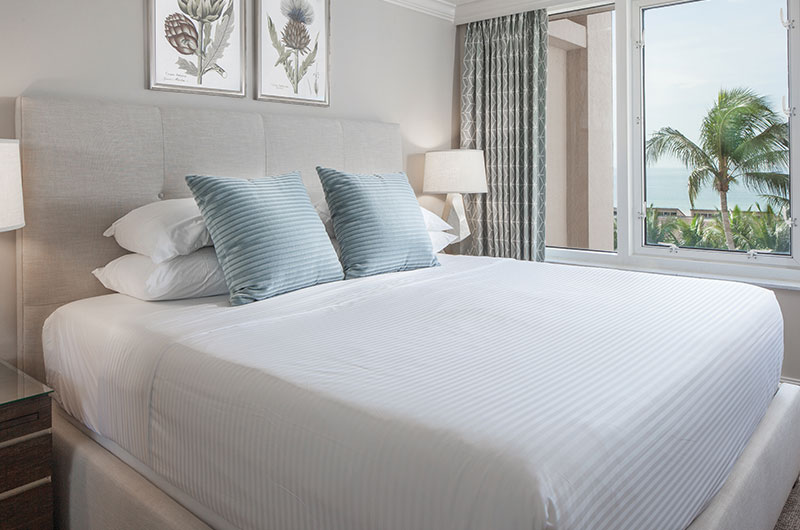 https://www.marcoresort.com/