Sailing in the British Virgin Islands
Extreme Honeymooning, British Virgin Islands
By Lynn Walker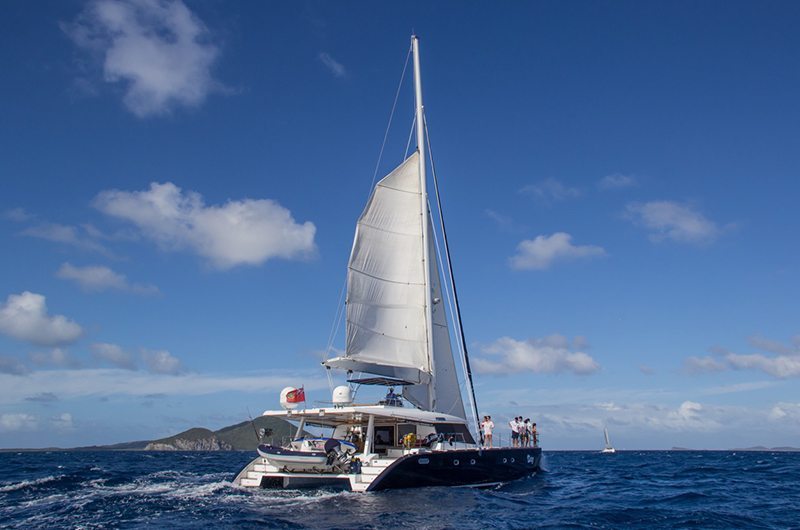 Extreme by definition; of a character or kind farthest removed from the ordinary or average: exceeding the bounds of moderation.
My definition of Extreme Honeymooning is The Catsy; Exceeding all boundaries of ordinary, sailing throughout the British Virgin Islands, consuming gourmet meals, enjoying cozy, romantic evenings gazing at millions of stars above. This is an adventure where you will want to pinch yourself to make sure it's true.
Getting Acquainted
The Catsy is a 62′ crewed, luxury catamaran with more amenities than most resorts, and it is all there just for you. However, if you want to share this experience with 2-3 other couples, you can do that too. Accommodations include four queen, air-conditioned guest suites, each with their own private bathroom, shower, TV and ample room to move about, but you really won't be spending too much time in your suite; the fun is top-side. One word to describe the guest area is pacious, from the salon and galley, the notably large fly-bridge with a 360-degree view, the expansive forward trampoline area for a thrilling ride, to the impressive, covered aft lounging cockpit where you will consume most of the gourmet epicurean delights prepared by your private chef.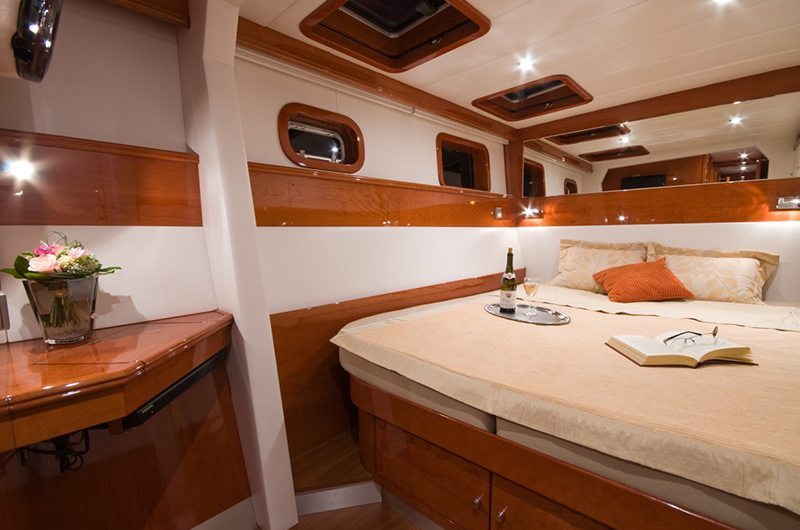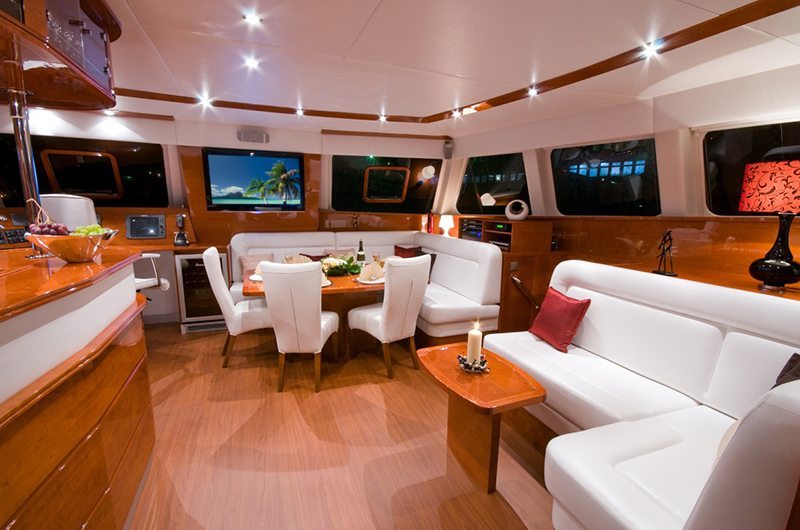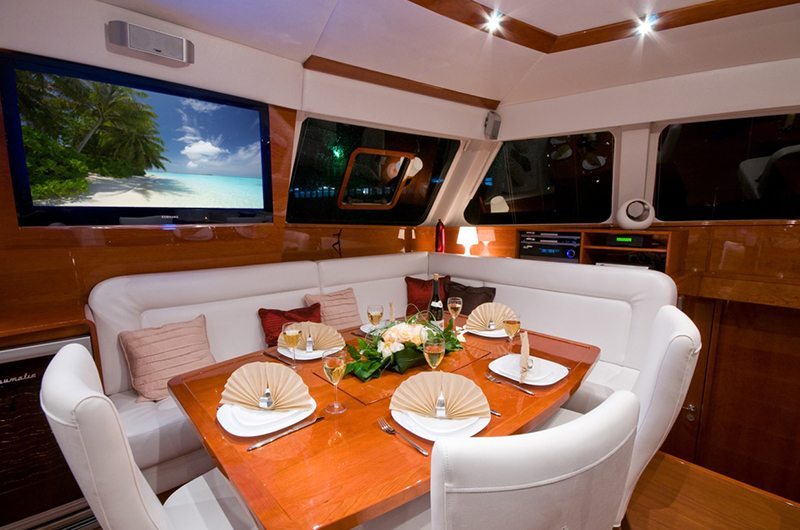 Note to Self
The only challenge you may discover will be getting to and from Tortola to meet the yacht. The best way is to fly into Tortola, (EIS), but there are no direct flights. You will have to connect through another Caribbean island, like Puerto Rico, St. Thomas, Antigua or St. Maarten. You can also use the ferry system from St. Thomas, but be sure to study the schedule and time will vary daily.
Out and About
The British Virgin Islands are made up of over 60 islands, some of which are not inhabited. The four larger islands, Tortola, Virgin Gorda, Jost Van Dyke and Anegada, each with their own unique character waiting for you to explore. Do your homework and pick out some particular spots you want to visit, share this with your captain, and then let them be your guide. The crew will customize an itinerary that will accommodate your desires and reveal some secret spots creating those once in a lifetime memories. Believe it or not, sailing the azure waters of the Caribbean and island hopping is not all there is to do. Onboard The Catsy, you will find an endless supply of water toys, games and adventure equipment all tailored to your agenda. Scube, snorkeling, fishing, paddle-boarding, kayaking, jet skiing, water skiing and the list goes on. Just ask!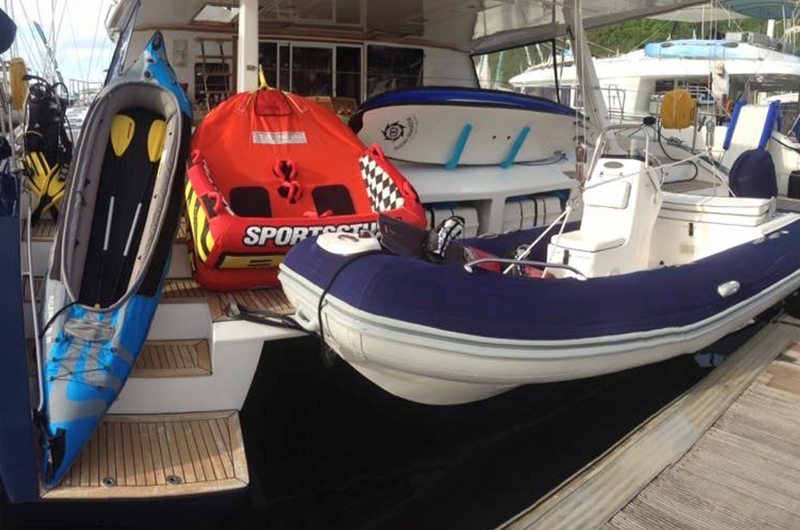 Don't Miss
Make Peter Island one of the stops on your itinerary, the island is enchanting and the Tradewinds Restuarant is a must do for a fine dining meal off the yacht.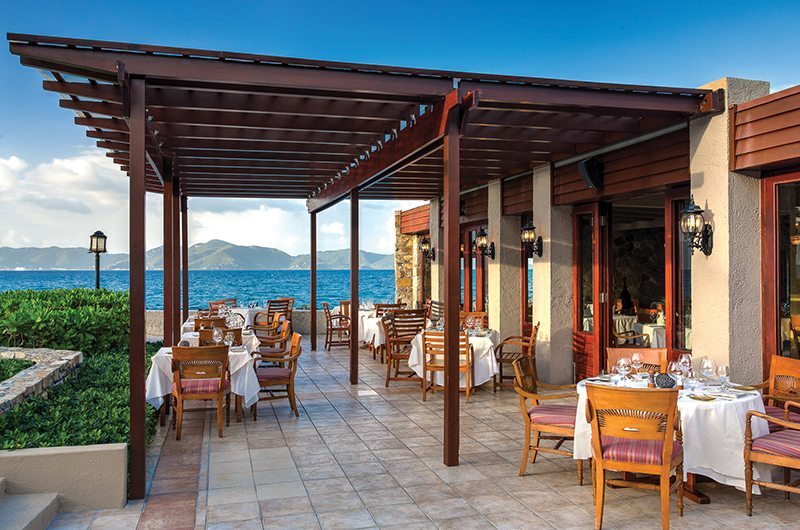 The Scoop
This extreme honeymoon is ALL ABOUT YOU! The goal is to create an adventure that provides you with whatever your heart desires, but you must share your desires with the fabulous crew. When booking The Catsy, the captain will request that you supply information about your likes, dislikes, food and beverage desires, food and medical allergies and special itinerary requests. The crew will blend all of that information together to create an unforgettable experience.
Of course, I have saved the BEST for last. The crew, which consists of Michael, the captain and tour guide and Jenn, the incredible chef and first-mate, are outstanding and they are what makes this honeymoon extreme! When spending a week, even on a luxurious 62′ vessel, is it all about the relationship that is developed with your and your hosts. Michael and Jenn make you feel like you are at home in their home, yet still respecting your privacy. There is no better way to get away from the madness of wedding planning and family craziness than to just relax, indulge and start your new lives together with an Extreme Honeymoon with Michael and Jenn on The Catsy.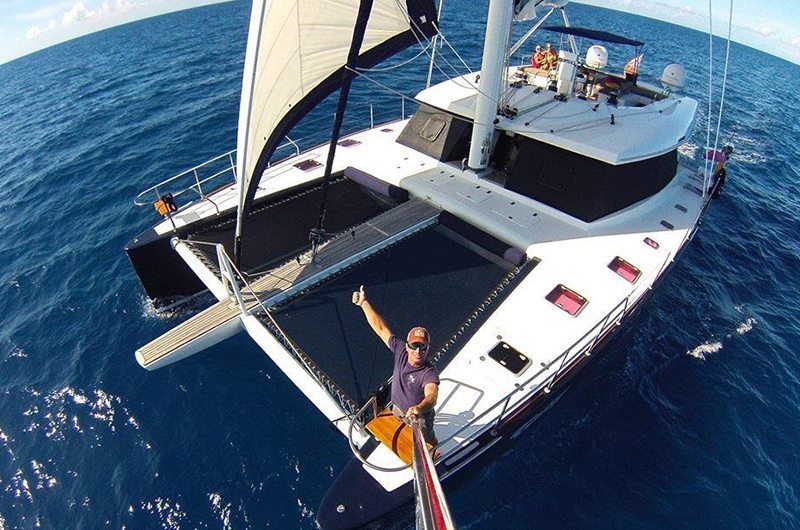 Start booking at AmazingCharters.com and request The Catsy.