W New Orleans-French Quarter, New Orleans, Louisiana
An Oasis in the Heart of New Orleans
By Kathryn Greene
Images by Mark Silverstein + W Hotels Worldwide
Get Acquainted
Situated in the heart of downtown, the W New Orleans-French Quarter boasts an energy meant to match the unrivaled vitality of the one and only Crescent City. Taking advantage of New Orlean's mystical history, the W incorporates a fun, tarot-theme throughout the hotel to create a unique guest experience. Upon arrival, visitors will notice the word "Whatever" in gold lettering posted behind the concierge stand in the lobby. This bold design fully embodies the hotel's playful spirit. Whatever you want to do, see, or experience during your stay, the hotel staff are there to help make your vision a reality. The highlight of the property is its lush courtyard replete with a fountain and gated pool, a true oasis in the middle of the French Quarter. Here you can relax and feel connected to the city without even needing to leave your hotel as notes of jazz tunes can always be heard drifting from somewhere nearby. And with just a few dozen steps down to Chartres Street, you're thrown right back into the city's frenetic pace.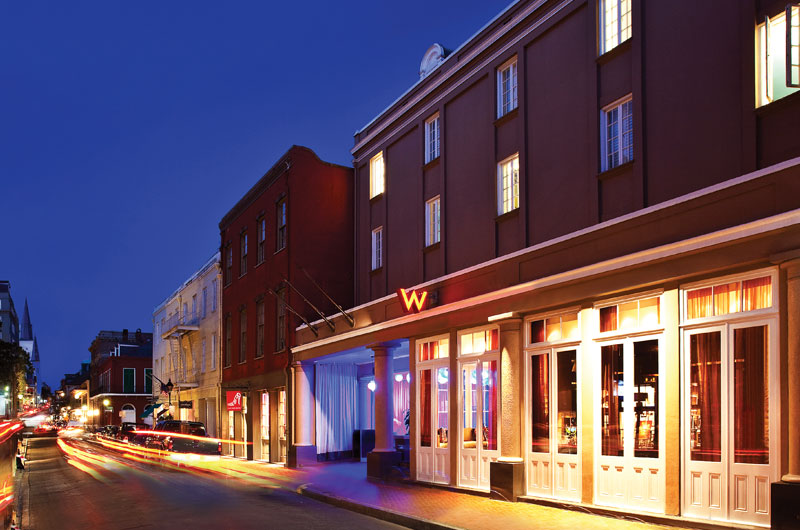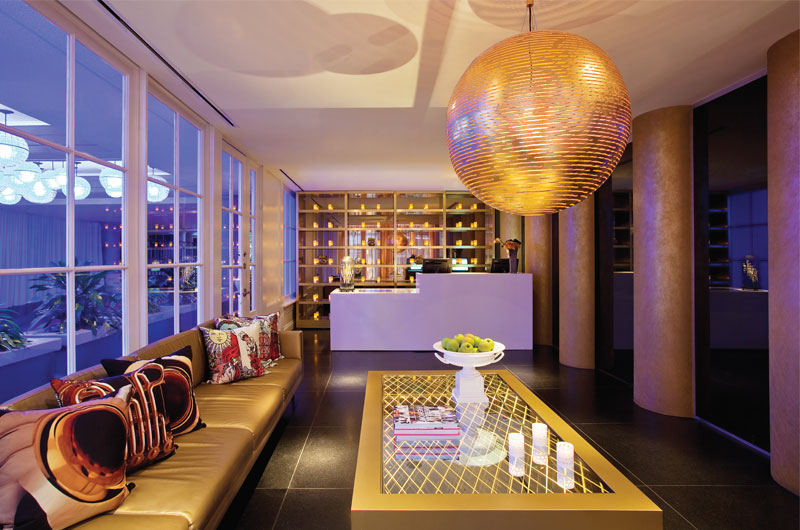 Here's the Scoop
When checking into the W New Orleans-French Quarter to celebrate a honeymoon, expect a bottle of chilled champagne waiting in your room upon arrival. While there are no preset honeymoon packages, this hotel is all about curating the perfect guest experience through excellent service. In your room, open the French casement windows to views of the pool and courtyard or of vibrant Chartres Street. Take a five-minute walk in any direction to enjoy the area's most notable places including Canal Street, the Mississippi River, Jackson Square, and Bourbon Street.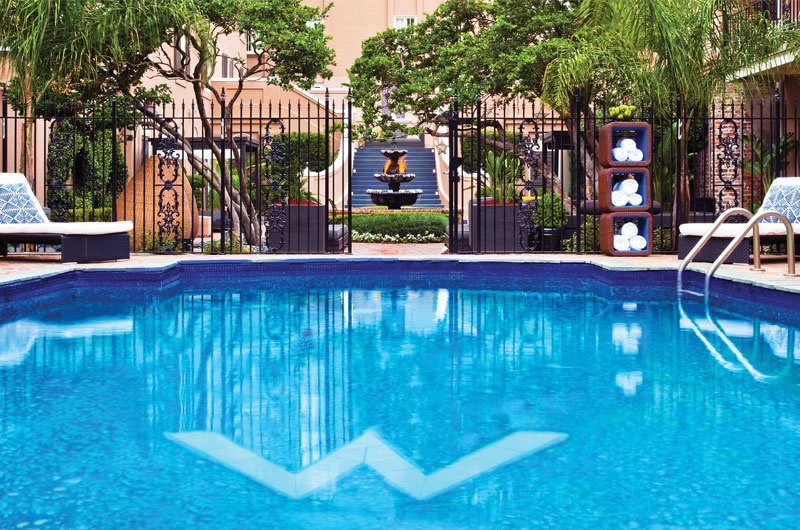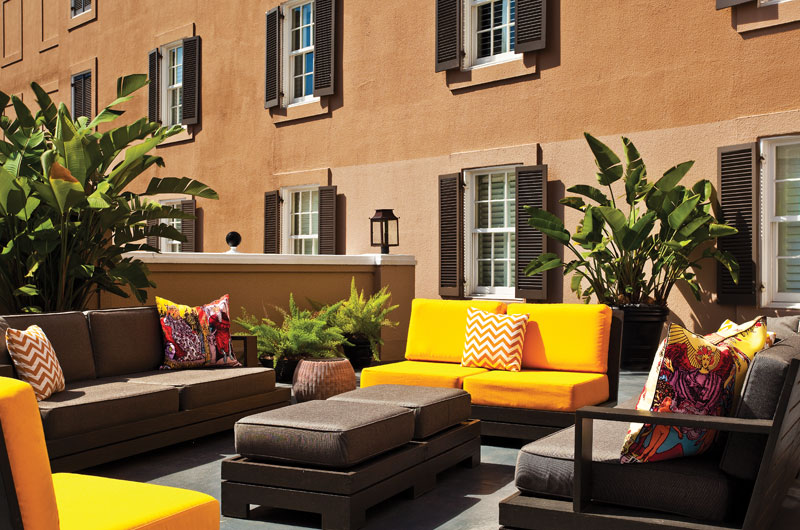 Get the Dish
• Locals know that chargrilled oysters at Felix's are a must-try. Enter on Bourbon Street rather than Iberville Street for the liveliest atmosphere and the best tables in the house.
• Have a spirit at the glamorous Sazerac Bar inside The Roosevelt hotel. If that's too strong, the bar also crafts a fantastic Ramos Gin Fizz.
Receive impeccable five-star service at Commander's Palace, an old-school but far from an old-fashioned establishment with the finest in food and drink since 1893. Order the bread pudding soufflé.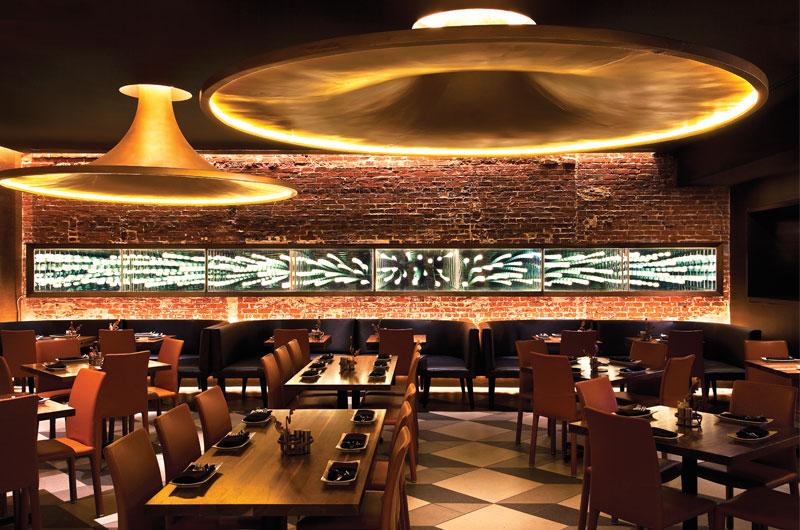 Out and About
• Hop on the streetcar and take a scenic ride out to the Garden District. Walk over to Magazine Street (best explored at a stroll) for boutiques, art galleries, and local restaurants.
• Listen to live music on Bourbon Street or for a more authentic experience, head to Frenchman Street with locals aka Frenchman Street. Though choices are abundant, try Blue Nile or The Spotted Cat Music Club.
• Arrange transportation out to the Bayou and enjoy a high-speed airboat tour with Airboat Adventures through the swamp. The scenery is gorgeous and if you're lucky, gators will be on the prowl.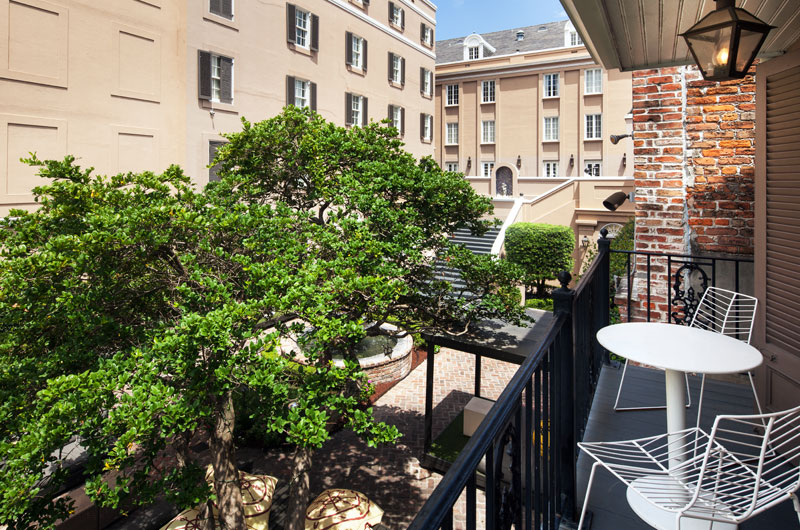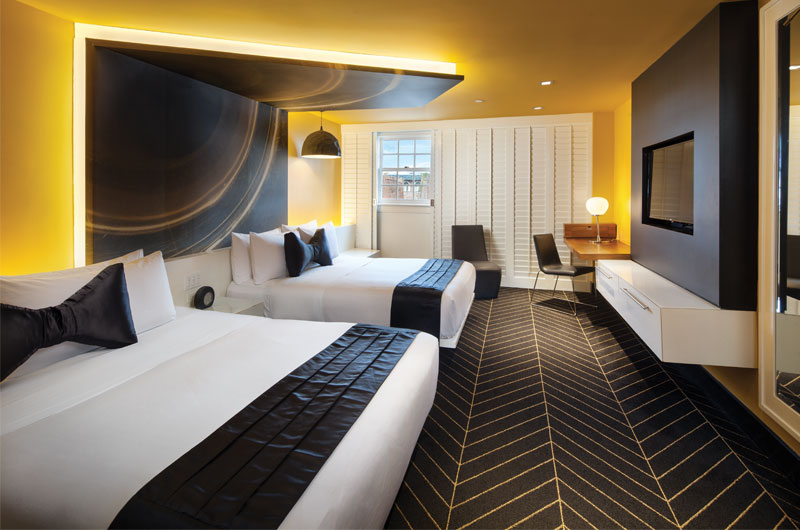 We Simply Adore
• Signature cocktail pitchers served poolside from SoBou restaurant
• The refreshing bath and body products by Bliss stocked in every guestroom
• Hospitable service by everyone on staff from the concierge to the bartenders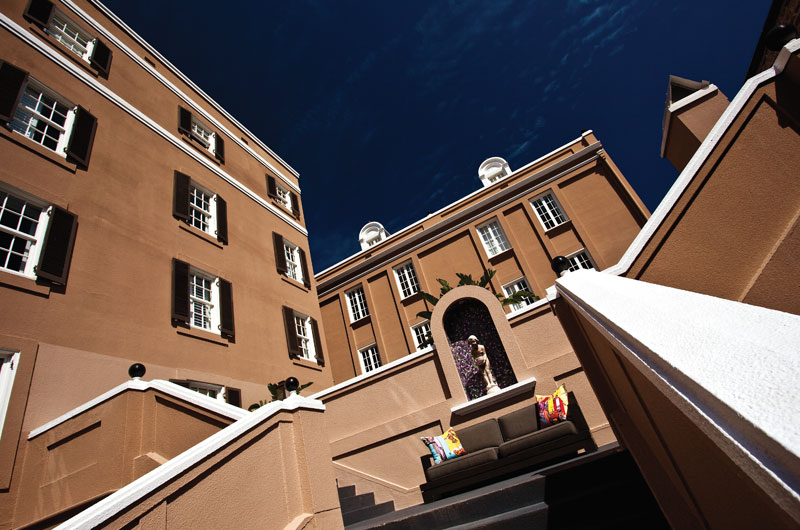 www.marriott.com