TRS Cap Cana Hotel, Punta Cana, Dominican Republic
A Honeymooner's Tropical Paradise
By Morgan Kilmer

GET ACQUAINTED
TRS Cap Cana opened its doors in November 2018, is one of Palladium Hotel Group's adult-only all-inclusive destinations. This location sits on the Southeastern shore of Punta Cana offering 115 luxury suites including 24-hour room service, a 24-hour personal assistant and 24-hour breathtaking views from every suite's private balcony.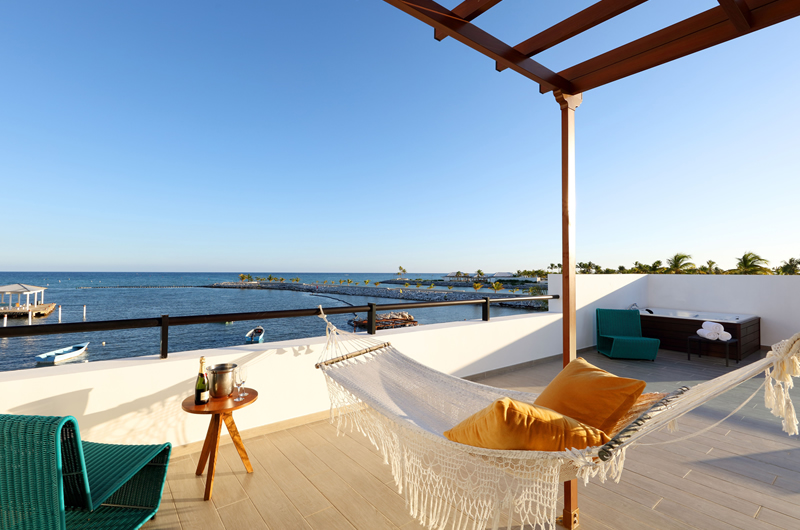 WE SIMPLY ADORE
Taking a romantic stroll on their private walkway at the southern tip of the resort. The walkway ends with incredible views of the ocean – the resort in the distance behind you makes you feel like you are on the edge of the world.
Want to maximize your time in the sun? No need to leave your lounge chairs for lunch, they have a festive poolside barbecue every day from 12 pm to 2 pm. The barbecue offers a wide variety of food categories from American-style barbecue such as hot dogs to seafood paella.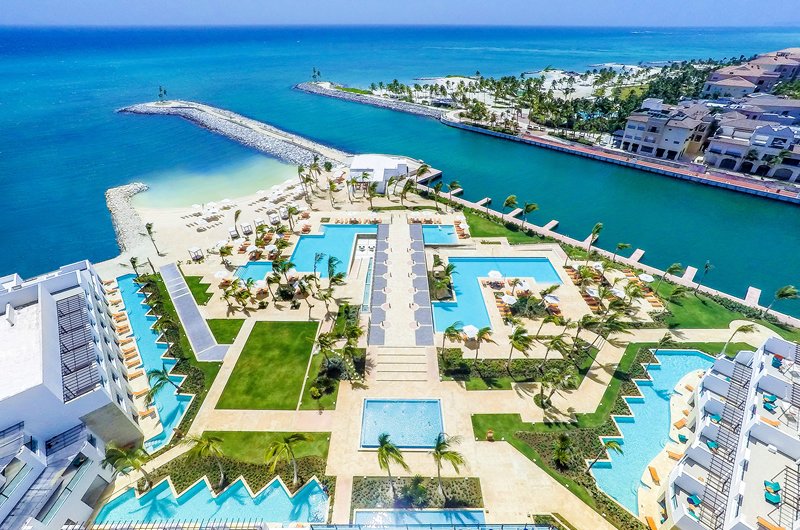 NOTE TO SELF
TRS Cap Cana is only 10 minutes away from Punta Cana's airport! This destination cuts down on travel time, allowing you a few extra (much needed) minutes in paradise.
As a guest of one of Palladium Hotel Group's adult-only resorts, you have access to all four of their resorts 20 minutes down the road in Punta Cana: TRS Turquesa Hotel (Adult-only), Grand Palladium Bávaro Suites Resort & Spa, Grand Palladium Palace Resort Spa & Casino, Grand Palladium Punta Cana Resort & Spa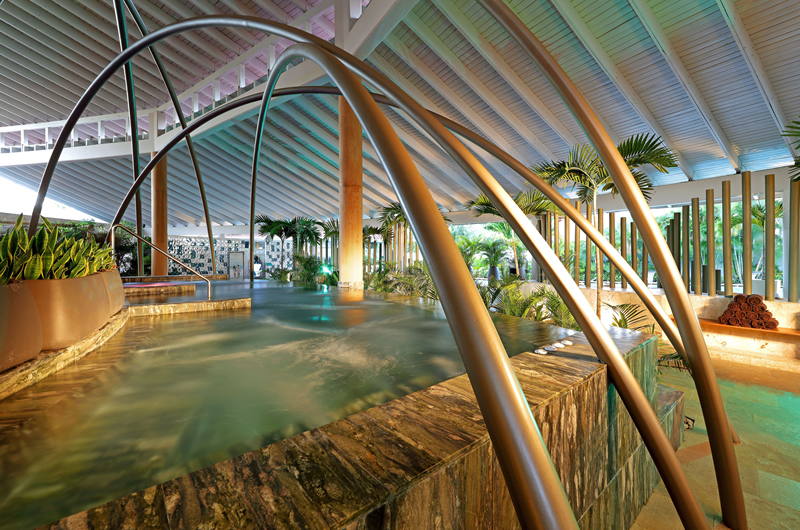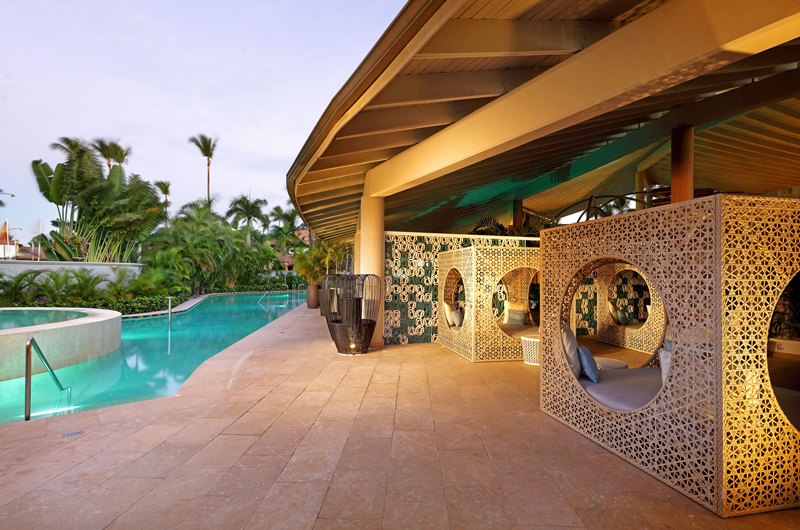 OUT & ABOUT
Zentropia Spa & Wellness Center – Spend the day with your loved one getting pampered in the spa. End the day with a couple's massage facing the bay.
Mama Juana Tasting, Salsa Dancing, and more – Each day the resort offers free on-site activities and drinks.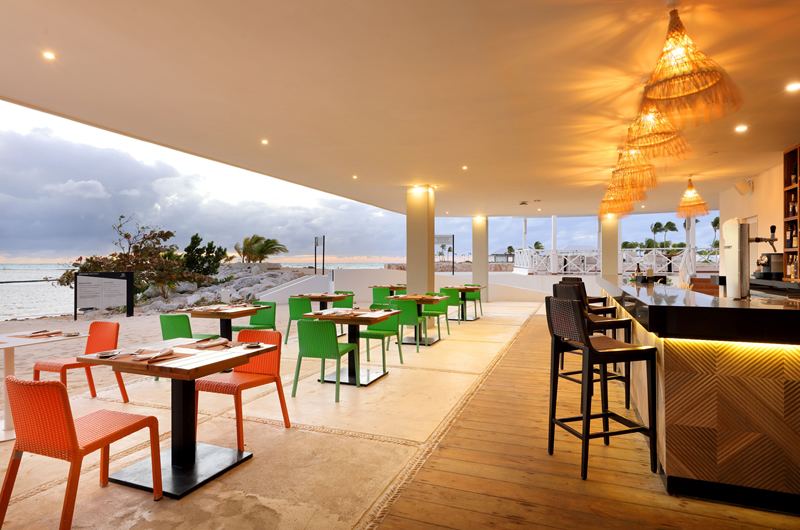 GET THE DISH
Take in beachfront views while grabbing a light bite and a delicious cocktail at Helios.
For dinner, check out El Gaucho. This Argentinian barbeque restaurant serves meats that will melt in your mouth.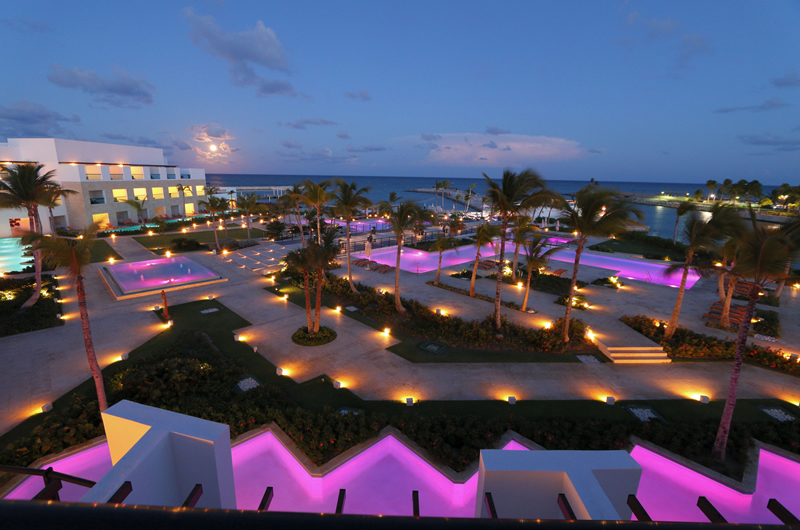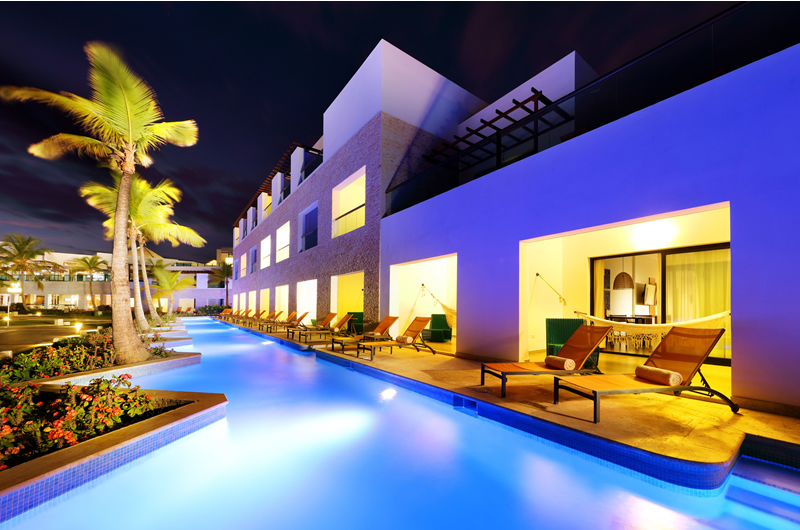 HERE'S THE SCOOP
TRS Cap Cana offers an isolated paradise to spend time with your new spouse. The luxury guest experience, the bright-colored chic architecture, and 360 waterfront views will take you away on a romantic journey you won't forget.