Lake Como, Italy: Dazzling Wedding Destination Promises a Lake Effect Glow
Grand Hotel Tremezzo
By Suzanne Scharff
Your fairy godmother called and she's booked your destination wedding and honeymoon at the intersection of mesmerizing beauty and palatial grandeur – Grand Hotel Tremezzo and Villa Sola Cabiati on posh Lake Como in northern Italy-where you are sure to wed like a princess and honeymoon like a movie star.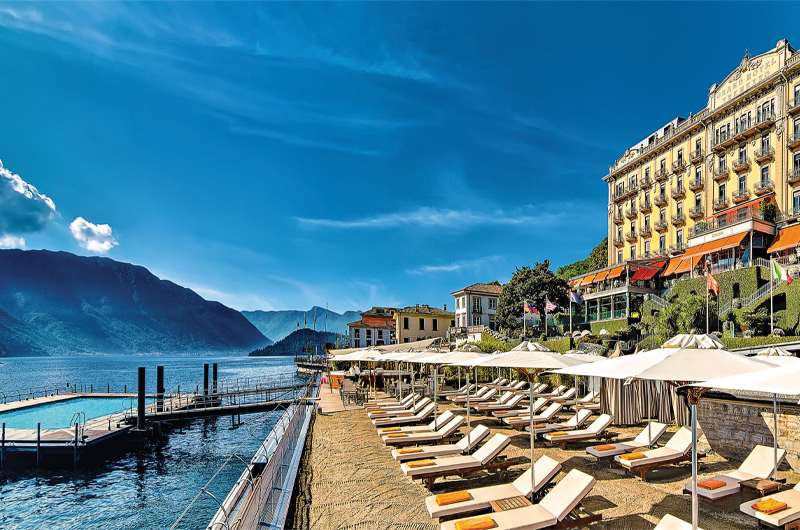 Lake Como, surrounded by the Lombardy mountain region just south of the Swiss border,is noted for its colossal villas and manicured gardens dotting the serene, cerulean waters. A magnet for photographers, writers, socialites and celebs, the fabulously chic destination is an easy hour's drive from Milan.
Perched on the sunny western side of the lake sits the Grand Hotel Tremezzo, a prominent Art Nouveau beauty that captures the essence of old-world elegance (once a playground for Greta Garbo and other Old-world Hollywood A-listers) with a playful modern spirit. Moreover, it serves as a spectacular destination for pre-nuptial celebrations, post-wedding festivities and, of course, a magical honeymoon.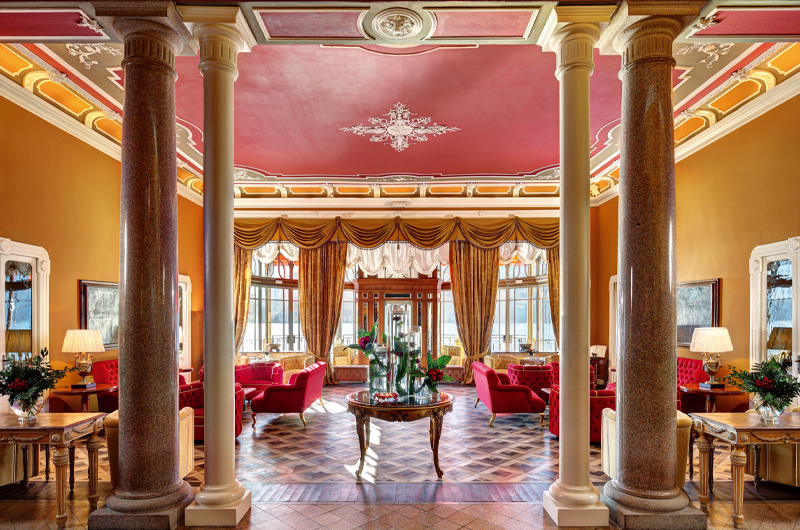 The century-old Villa is a jewel box filled with architectural splendor and photo-ops at every turn. A glass-domed elevator ride showcases water views while leading you to a vibrant lobby filled with velvet furnishings and an intoxicating scent of Grand Hotel Tremezzo's signature rose fragrance. Three pools showcase extraordinary design and scintillating hydrotherapy. Five dining areas serve Italian delicacies (the signature gilded saffron risotto is a must) with breathtaking Lake Como views, and the T-Spa boasts soothing treatments in ethereal surroundings. Post-treatment, bask in the glorious relaxation room, and then gently re-enter the world with a stroll through the ground's 100-year-old park, engulfed in the aromatic botanical mixture.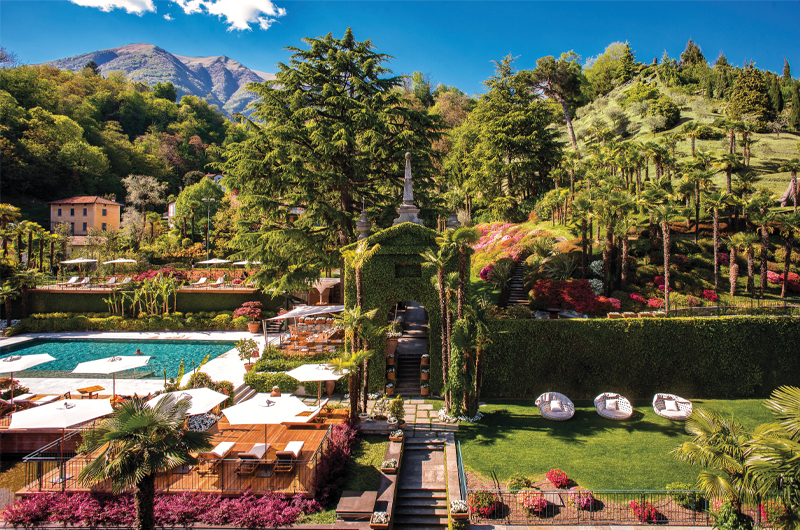 90 guest rooms feature vintage chic décor, enviable terraces and panoramic views of the lake or the lush, verdant gardens. Turn down service comes with divine sweets, but the real treat is the accompanying romantic note-a reproduction of letters found during a renovation, confessing unyielding passion between lovers of long ago.
Spectacular reception areas include La Terrezza with sensational views of the sparkling waters and the charming town of Bellagio. Sala Regina offers classical lines with soaring ceilings and ornate molding. L'Scale provides a relaxed and sophisticated wine bar surround and T Beach offers sand and sun overlooking the WOW (Water on Water) floating pool and Lake Como.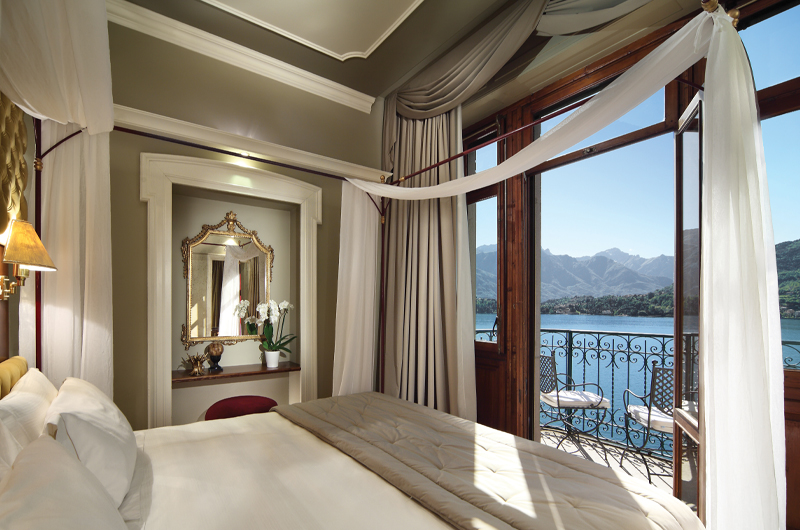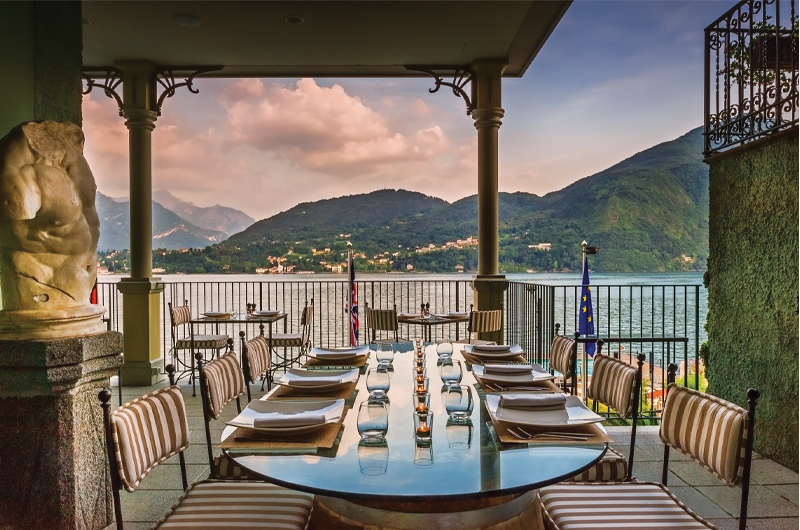 Fulfill your princess fantasies in a kaleidoscope of opulence at Villa Sola Cabiati, which has partnered exclusively with Grand Hotel Tremezzo to offer an exquisite event venue. The 16th century neoclassical Villa enchants with its history and modern day amenities. Frescoes reveal Virgil's epic poem the Aeneid, intricate terrazzo showcase Italian artisanship, and a plethora of artifacts, part of the in-house museum, reveal the fascinating history of the Villa.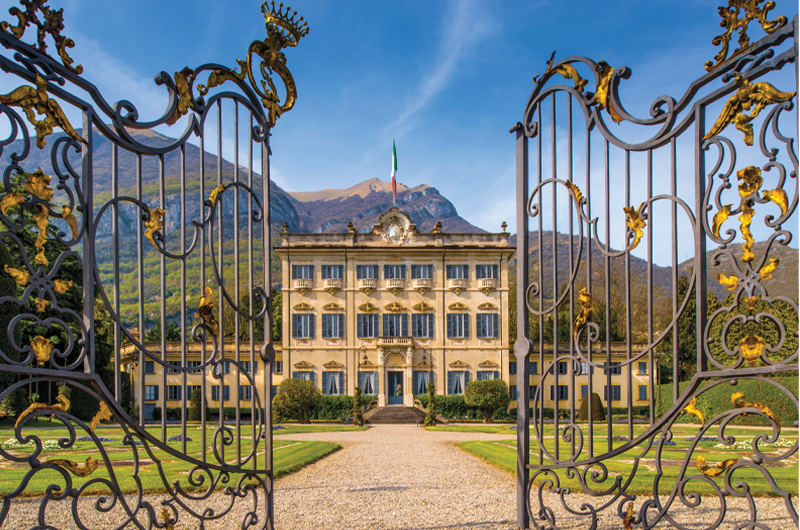 Villa Sola Cabiati is also available for weekly rental, allowing up to twelve to bask in the splendor of days spent leisurely soaking up the sun surrounded by picture-perfect gardens and an inviting pool, along with gourmet bites and Italian aperitifs at your pleasure. Or head to bigger waters and cruise the lake in style on Grand Hotel Tremezzo's 1961 vintage wooden boat, Ruy. Come slumber time, rest your head near the same spot a certain short-statured and infamous French military man and his beloved Josephine once did.
Additionally, the Grand Hotel Tremezzo and Villa Sola Cabiata have brilliantly curated a collection of unique and beguiling experiences called "Dis Mou Oui" which translated means, "Say Yes to Me." Like your fairy godmother, the Grand Hotel Tremezzo motto ensures that "if you can dream it, you can do it."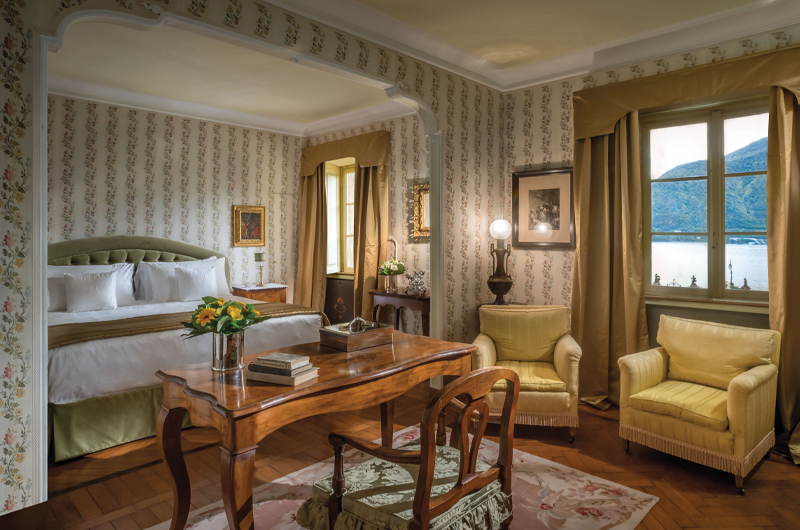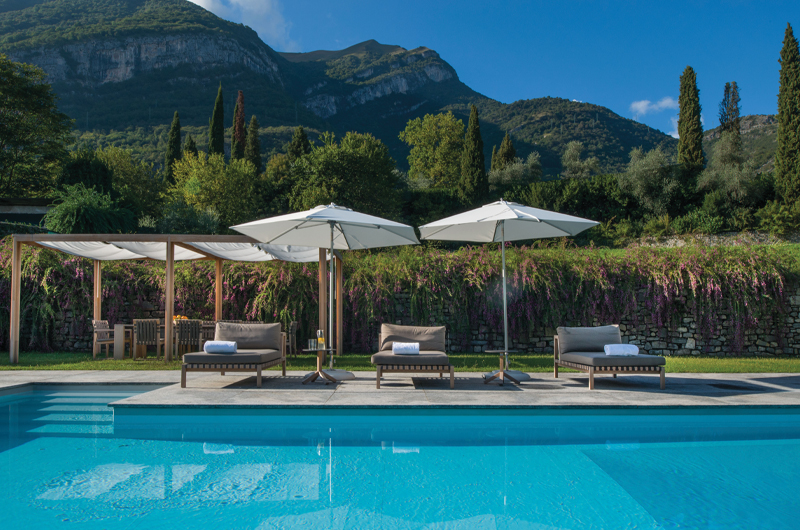 grandhoteltremezzo.com