Puntacana Resort & Club || Punta Cana, Dominican Republic
Tropical Romance Awaits
By Rebecca Heine
Get Acquainted
On the eastern coast of the Dominican Republic, the Puntacana Resort & Club seamlessly blends world-class amenities and sustainable tourism amidst tropical beauty and Caribbean hospitality. The 26-square mile resort is designed to maintain and protect the natural offerings of its ecosystem while offering the Caribbean's leading luxury resort community, a full-service marina, shopping village, two golf courses, and the only Six Senses Spa in the area.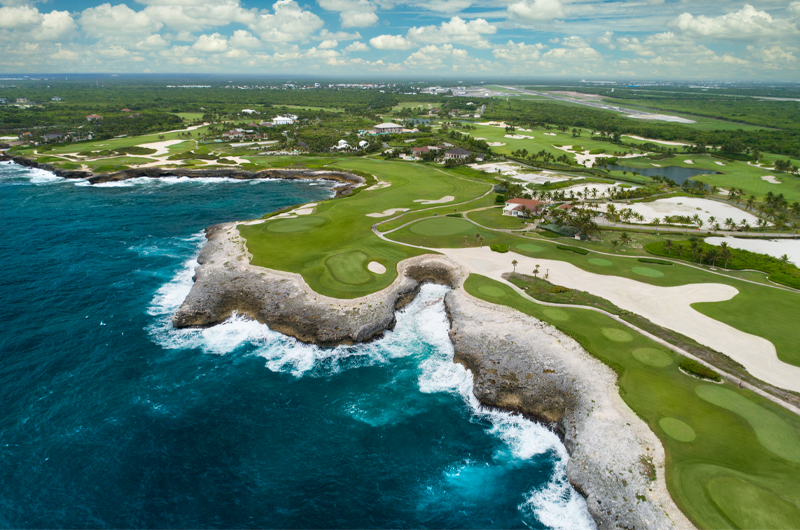 Here's the Scoop
Stepping off the plane into the bright Dominican sun to be greeted by a VIP concierge, you immediately know that you're in for a world-class experience. Palm trees sway in the warm breeze, the water glistens a mystical turquoise blue, soft Spanish music fills the air, and the smell of spice and seafood tantalizes your senses. This is the Puntacana Resort & Club. Privately owned and elegantly maintained, it's an absolute haven of serenity and wonder. Whether you're tying the knot, finding a quiet escape with an intimate elopement, or honeymooning, you'll find everything you need for a once-in-a-lifetime romance in Punta Cana.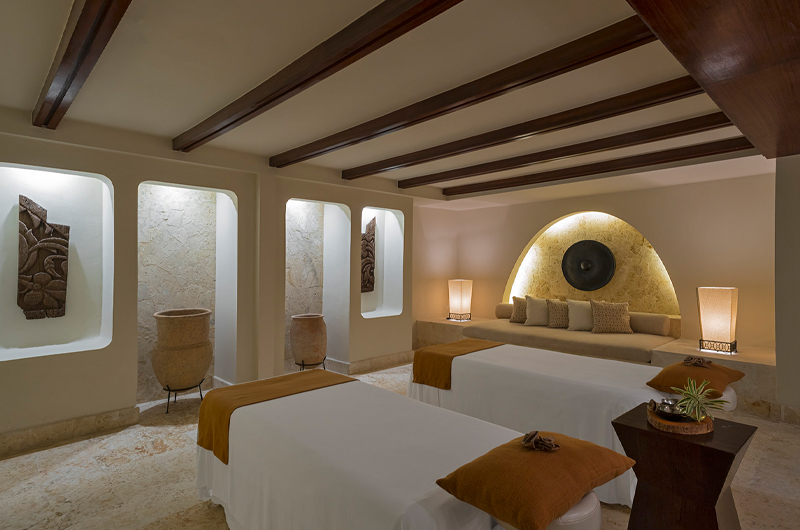 Get the Dish
You can't go wrong with Dominican cuisine. Fresh, succulent seafood, rich stews, and passion fruit galore. Seven exquisite eateries across the Resort offer a diverse selection for every occasion and palate. No matter which restaurant you choose, you're in for a fabulous meal.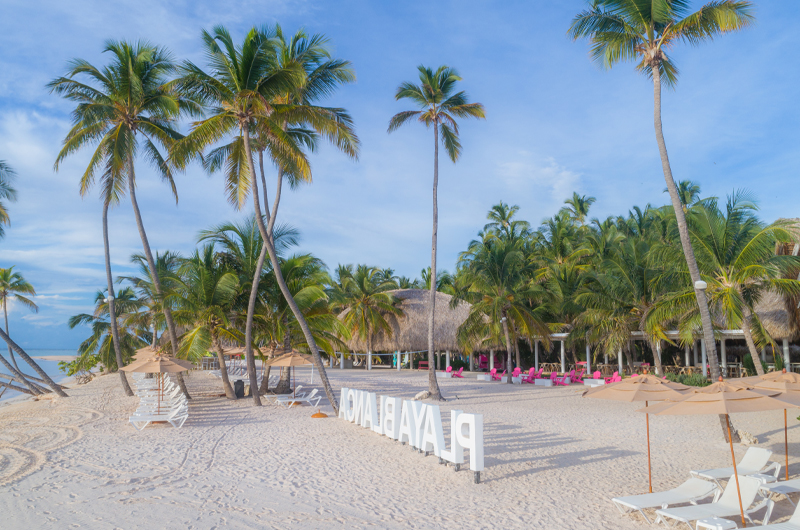 Out and About
The Aquatic Center is your one stop for all things water sports in Punta Cana. Scuba diving and kiteboarding lessons are available for the adventurous bride or memorable bonding for the bridal party.
Visit the Ojos Indígenas Ecological Park and Reserve right on the property. Deep, lush forest hides 12 freshwater lagoons, some of which are open for swimming.
Looking to give back? Work with the Grupo Punta Cana Foundation to tour their apiary and sustainable gardens, or even participate in their coral gardening program.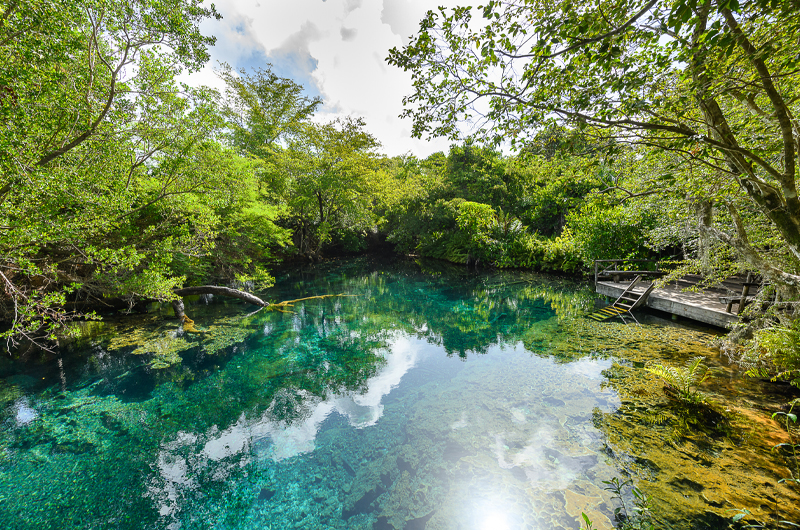 Big Day Details
With 7 miles of private, unbelievably soft white beaches, you'll have your choice of pristine ocean-side locations for your celebration.
Worried about sand on your wedding dress? The old hotel at Tortuga Bay boasts floor-to-ceiling glass windows in its expansive ballrooms, boasting a gorgeous backdrop for saying "I do."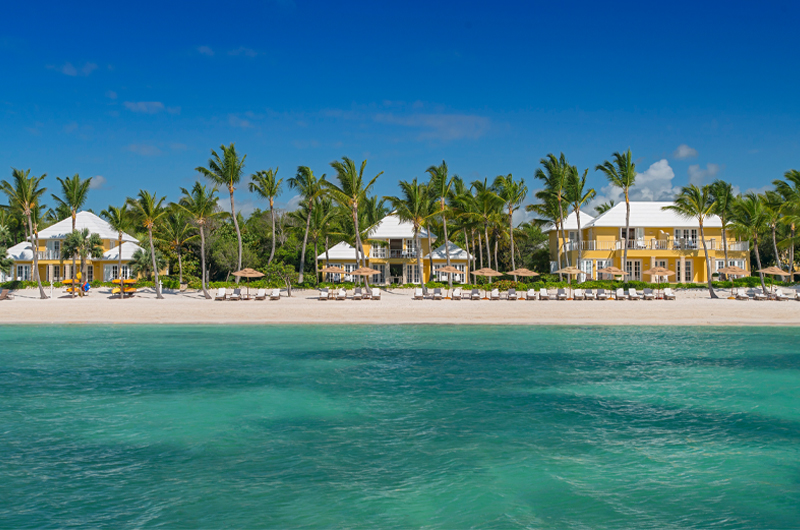 We Simply Adore
The local airport offers VIP experience for pick up and drop off that lets you breeze through security and feel like a total rockstar.
Deeply committed to respecting the Dominican Republic, its people, and its incredible natural resources, the innovations of the Puntacana Resort & Club have pioneered sustainable tourism and developed a range of community and environmental projects.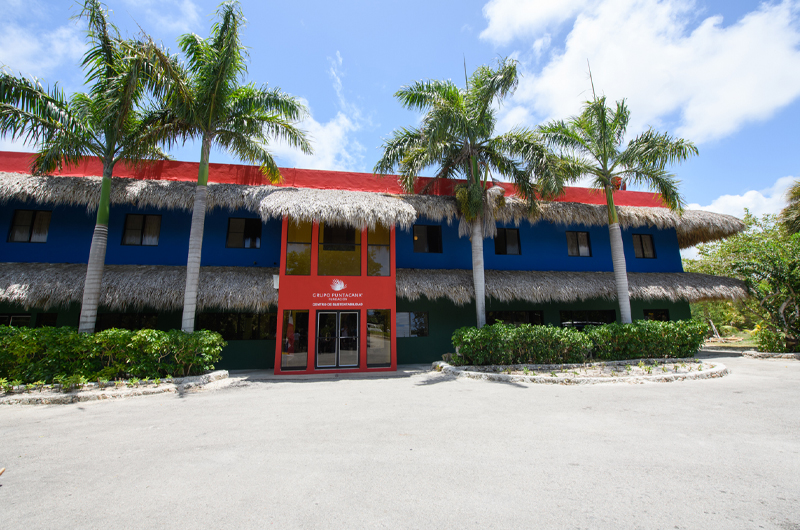 Note to Self
Depending on the time of year, you could find a number of mosquitoes crashing the party – so take a tip from Pinterest, set out a basket of bug spray, and let your guests "be smitten, not bitten"!
Tap water in the DR is not potable, so be sure to have bottled water handy to stay hydrated.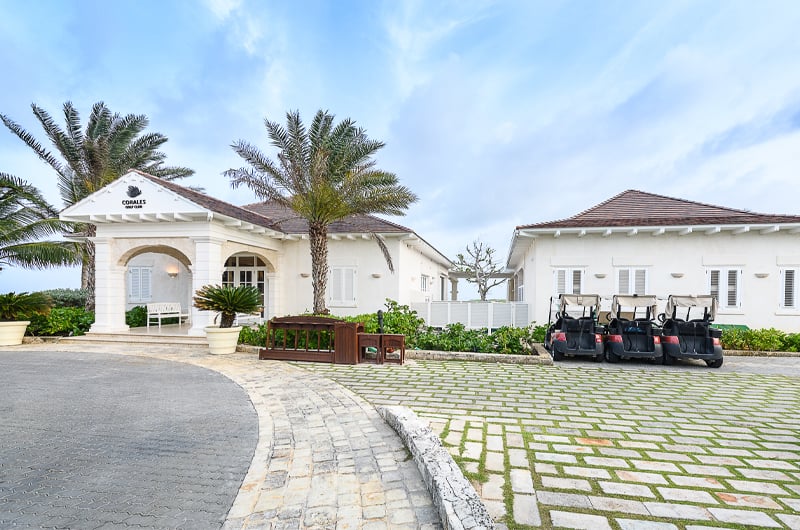 puntacana.com
Images provided by Puntacana Resort & Club