Hotel Hendricks || New York City, New York
See and Be Seen at This Sultry New York Hotel
By Sherra Meyers
GET ACQUAINTED
Hotel Hendricks is a fashionable New York City hotel, one that you might see as a backdrop in an episode of Sex and the City – where all the models, or at the very least the fashionably forward and attractive people gather. Hotel Hendricks is located in the heart of Midtown Manhattan in a stylish part of town – just off of 5th Avenue and within steps of the popular Bryant Park – about the same time it takes to shake the perfect martini. With beautiful views, a safari-themed décor, extensive use of rich wood tones, and two rooftop bars that will have you swooning at the city lights, Hotel Hendricks just might be the place for you and your wedding party to see and be seen.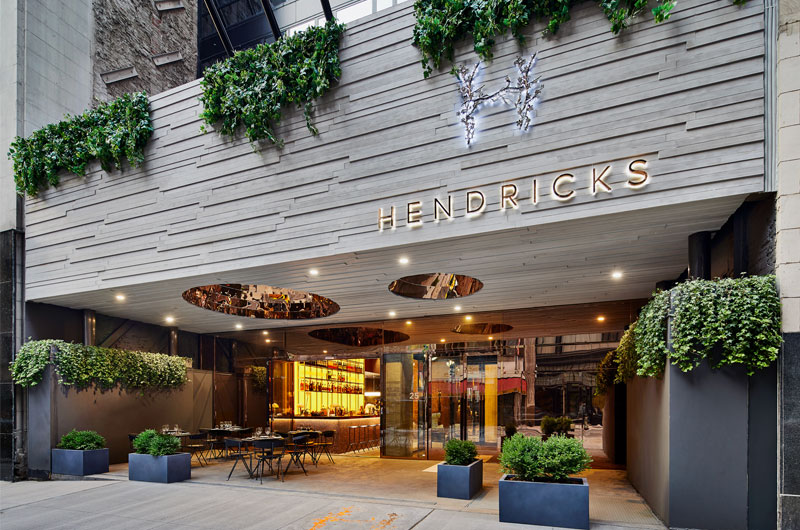 HERES THE SCOOP
Views of Manhattan mesmerize from the Hendricks Hotel rooftop bars – indoor (year-round) and outdoor (summer), offers east and west views to toast over. Both of these bars are available for private events. Start your evening with a spectacular sunset and then party the night away as you appear to be dancing among the stars in the twinkling night lights of New York City. Stylish interiors designed by Marchello Pozzi captivate even those that don't have a higher appreciation of architecture and design. The chandeliers alone capture the attention of every passerby. The general vibe of the lobby, bars, and even the guest rooms are trendy and chic.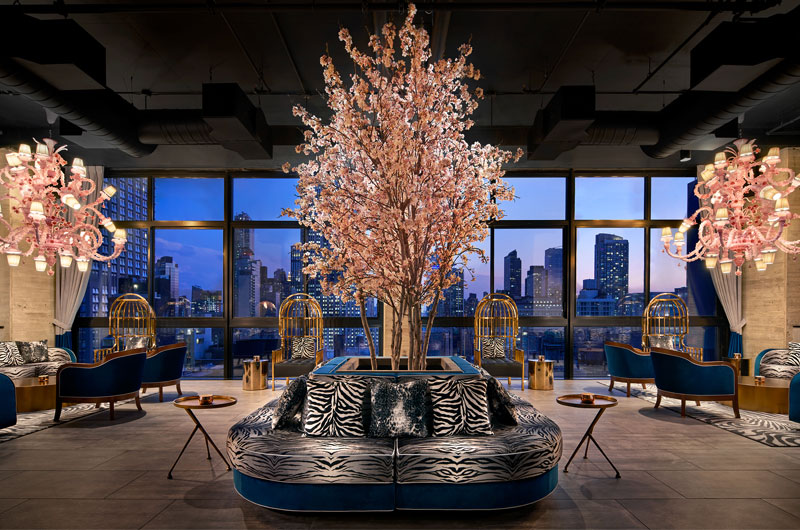 WE SIMPLY ADORE
The décor of the rooms offers the richness of mahogany walls and safari pattern details combined with modern glass accents.
The recently renovated Paloma Restaurant offers high class dining experiences, with excellent food, wonderful service, and outdoor seating.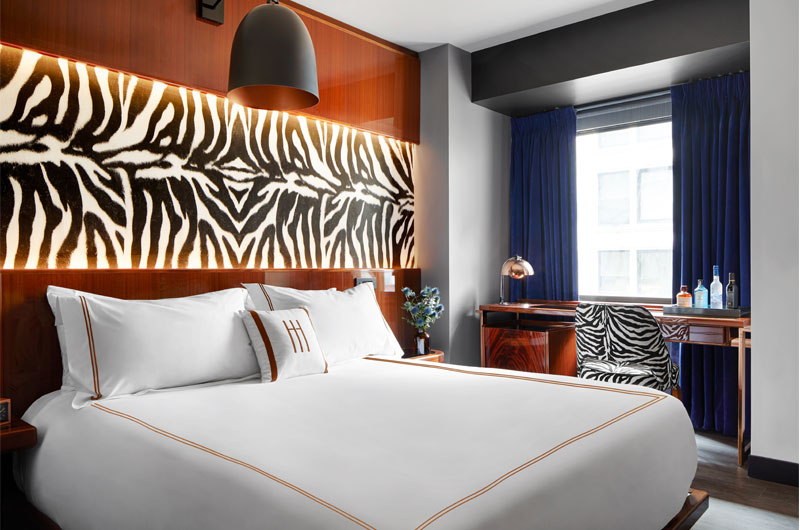 OUT AND ABOUT
When staying in New York, there might be things you want to see and do (it's New York, after all). Hotel Hendricks is uniquely positioned to allow for ease of access to all the major sights and sounds of the City!
Times Square – the heartbeat of Midtown Manhattan, packed with nightlife, stores, and the famous jumbotron.
The Empire State Building – famous for its skyline views on its observation deck.
Bryant Park – known as "Manhattan's Town Square," is a tropical landscape by summer and ice rink by winter and is within close proximity to the New York Public Library.
Hudson Yards – made up of fourteen acres of new neighborhoods, includes over a hundred shops, restaurants, and art installations, all overlooking the Hudson River.
Madison Square Garden – the "world's most famous arena," where you can always find some major sporting event or concert.
If none of that does it for you, there's always a subway close by to the hotel, allowing for easy access to everything else New York has to offer. (There's a lot!)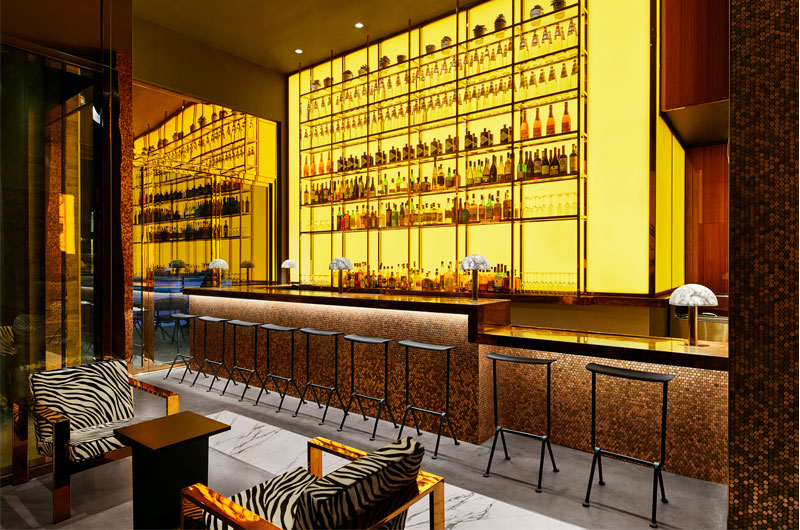 hotelhendricksny.com