Mulia Resort and Villas, Bali, Indonesia
Creating Memories of a Lifetime In Bali
By Lynn Walker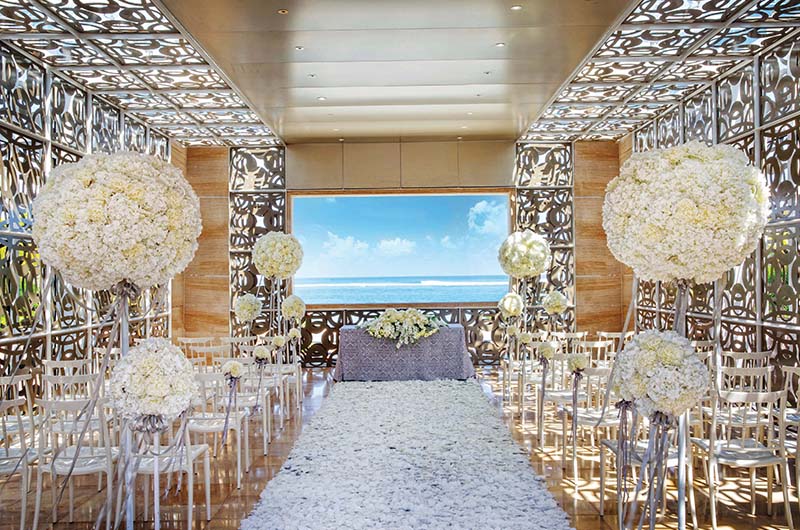 Get Acquainted
The best memories are created by extraordinary experiences and a destination wedding in Bali should be on your bucket list. When you are traveling 10,000 miles for the memory of a lifetime, it is important that you spoil yourself in every way possible! The Mulia Resort and Mulia Villas consist of 5-star luxurious, beachfront sister properties situated along the Nusa Dua Bay, designed with your dream wedding in mind. The property is a blend of modern art and Balinese Symbolism surrounded by lavish gardens and aquatic tranquility. From the moment you arrive, the staff of the Mulia will make you feel like a celebrity, with personalized butler service and the genuine warmth of the Balinese people.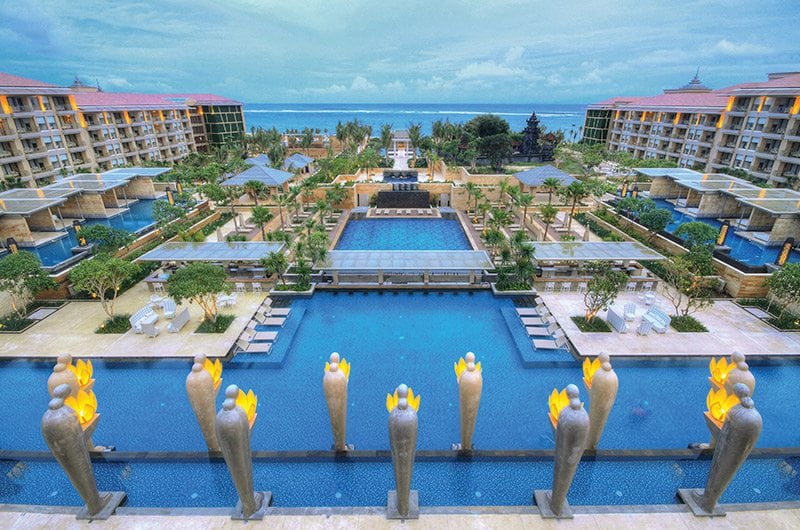 The Resort offers multiple possibilities to accommodate the desires of a bride as well as the needs of family and guests. Opulent décor, spacious living areas and high-tech amenities, especially the toilets, will be found in every suite or villa at the resort.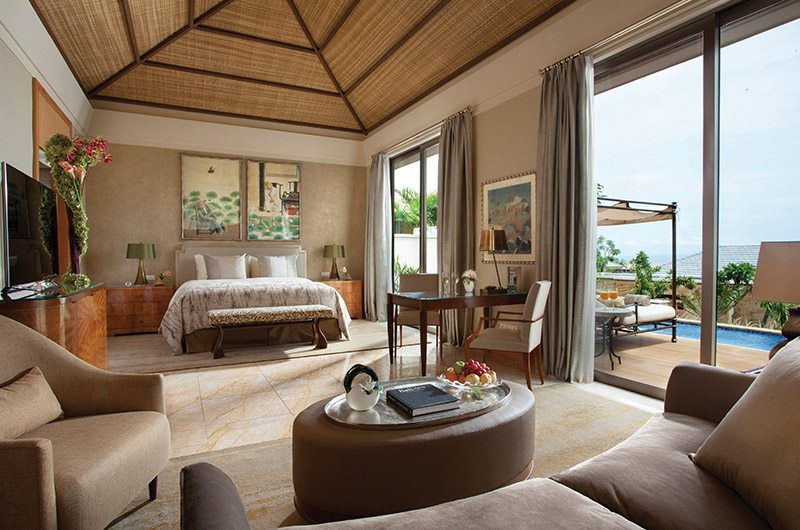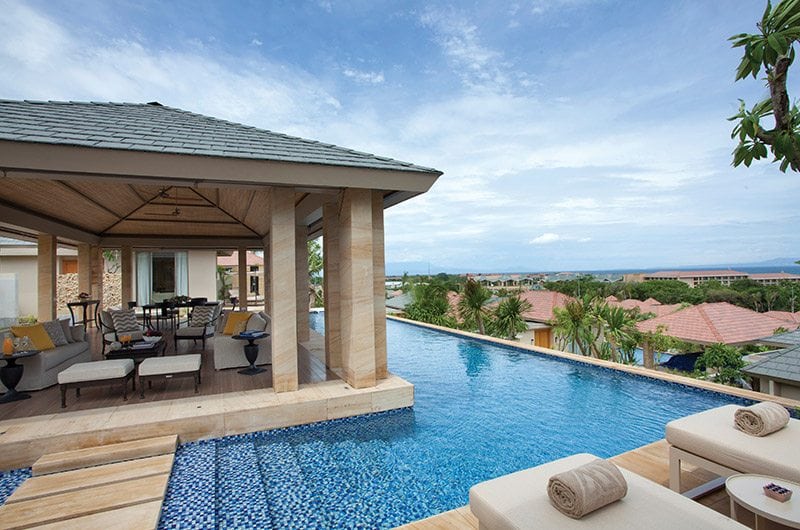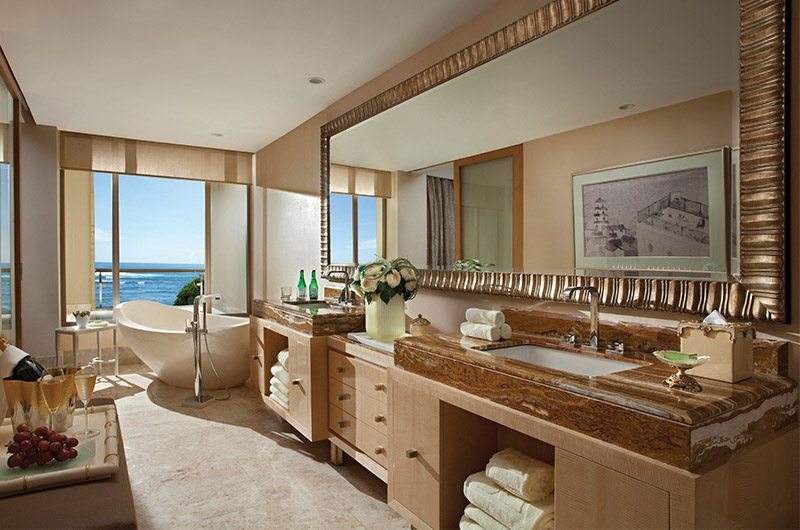 Note To Self
The adventure begins with the flight. It will take you about two days to get there, with the longest flight lasting about 16 hours. This is when it is well worth the splurge to travel business or first class, giving you the most privacy, comfort and pampering service. Our airline of choice was Cathay Pacific Airways, with cozy private compartments for working and sleeping, unlimited beverage service and delicious meals as well as access to their expansive Business Lounges during layovers.
Big Day Details
The Mulia offers three distinctively unique chapels on property to create your momentous occasion. The Lake Chapel will accommodate up to 250 guests while the Harmony and Unity Chapels are more intimate coupled with the expansive oceanfront and lush tropical gardens, the possibilities are endless.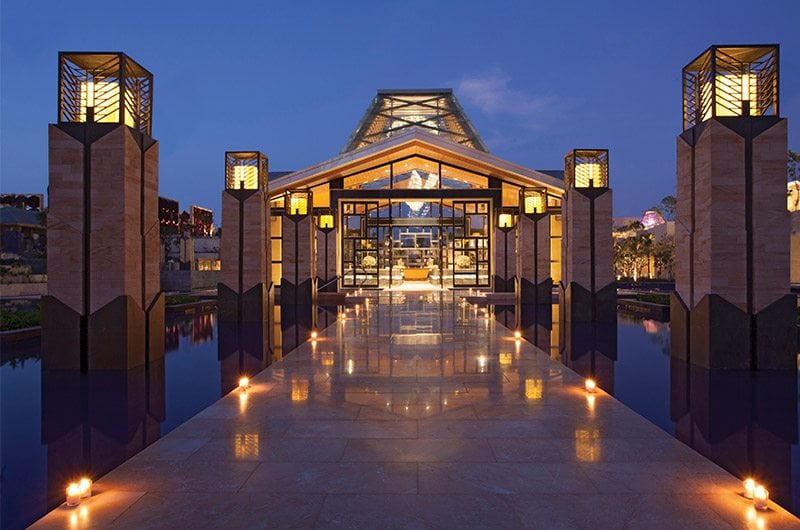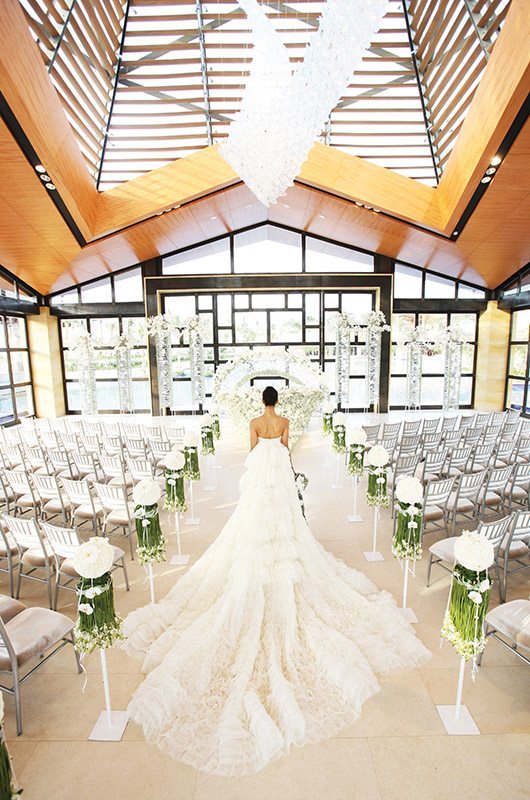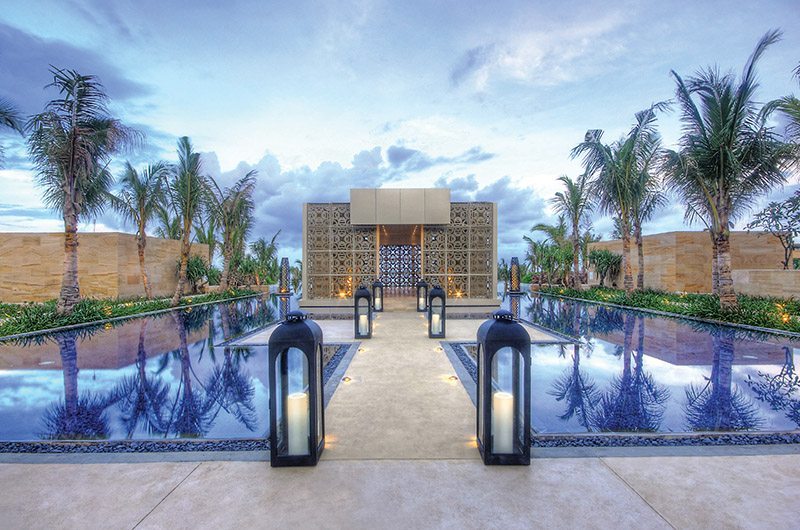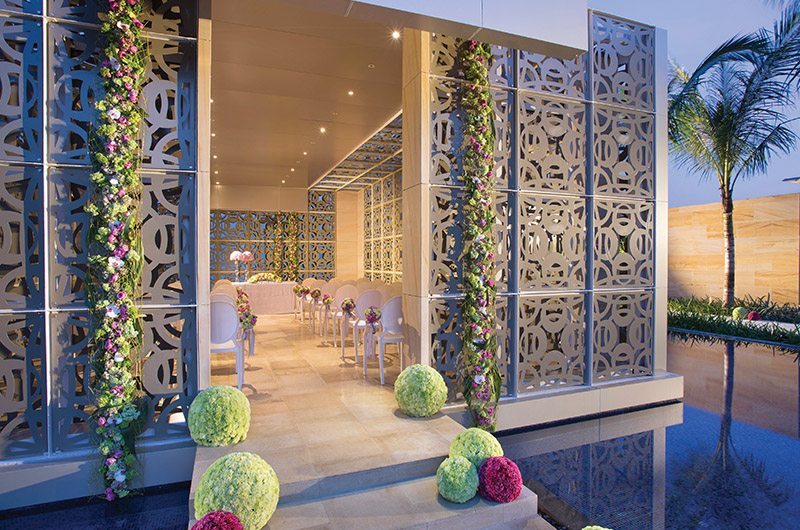 Allow the creative, talented wedding staff, assist in planning a traditional Balinese Wedding Blessing where the bride and groom will be transported on Royalty Balinese palanquins, accompanied by a Balinese flower bearer and Baleganjur, a traditional Balinese percussion, and blessed by a Balinese Priest with ancient Sanskrit mantra & holy water.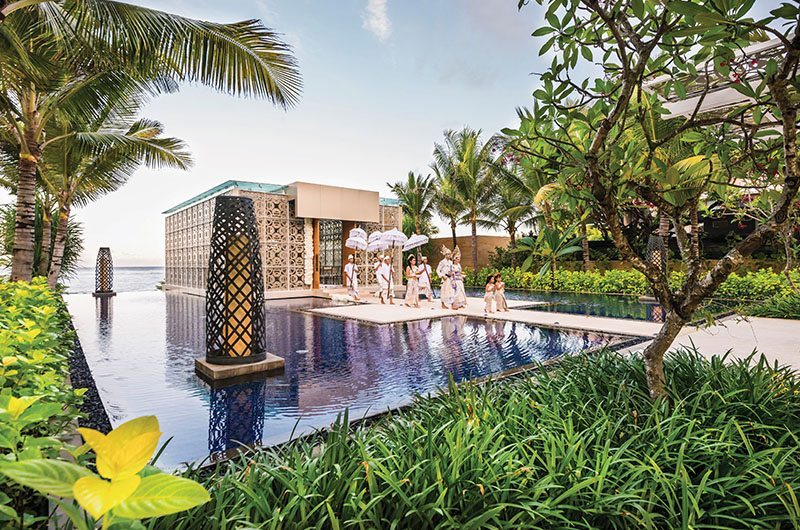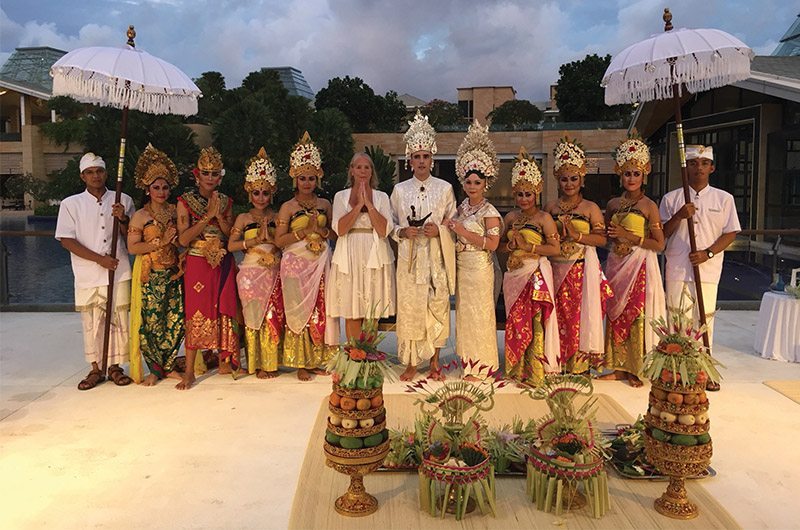 The evening is then continued with a Balinese themed reception dinner accompanied by traditional Balinese dance and music. Don't let the night end there stay on that cloud and invite your guests to The Sky Bar to relax, unwind and take in the breathtaking view of the Indian Ocean.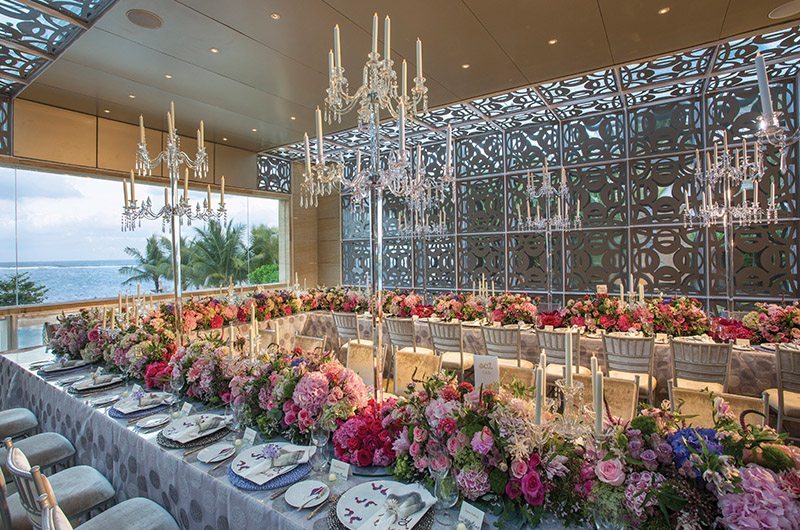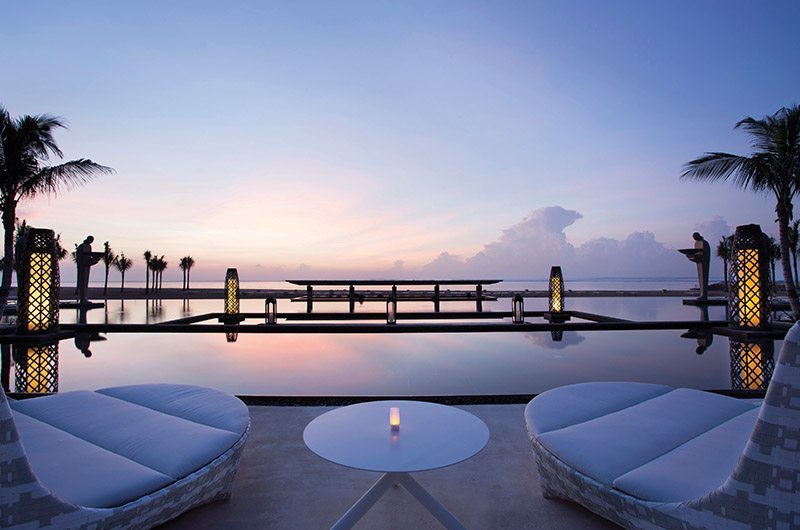 Out and About
Spend the day lounging on the expansive white sand beach overlooking the ocean or book a private cabana at your pool of choice. The resort has many uniquely designed pools one of which is a Splash Pool great for entertaining the kiddos.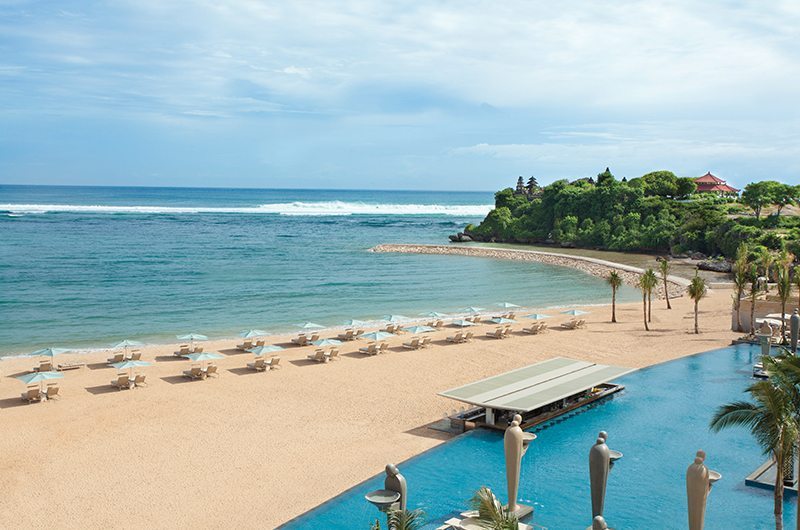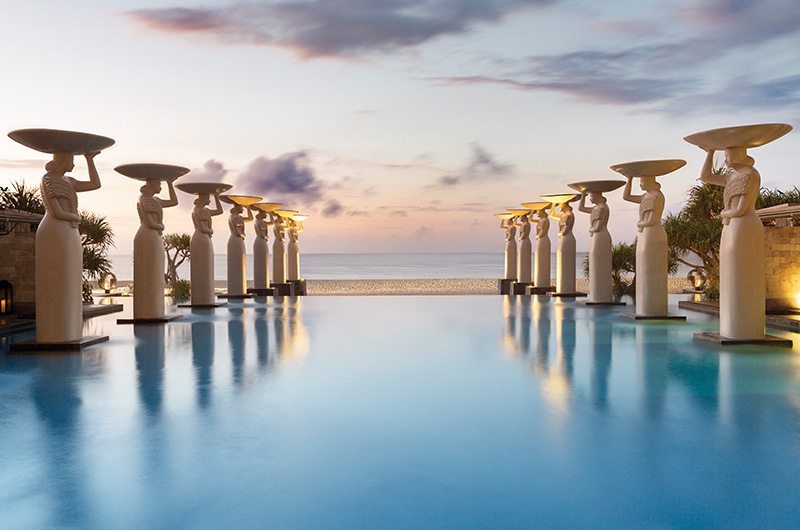 The Mulia Spa is the epitome of luxurious tranquility and home of the first Asian Pacific Ice room. Within the Spa, you will find a state-of-the-art fitness facility and an outdoor yoga and meditation area. As a special treat for your bridal party, experience a full or half day 'Lifestyle Wellness Program' which includes customized meal plans to achieve your maximum goals.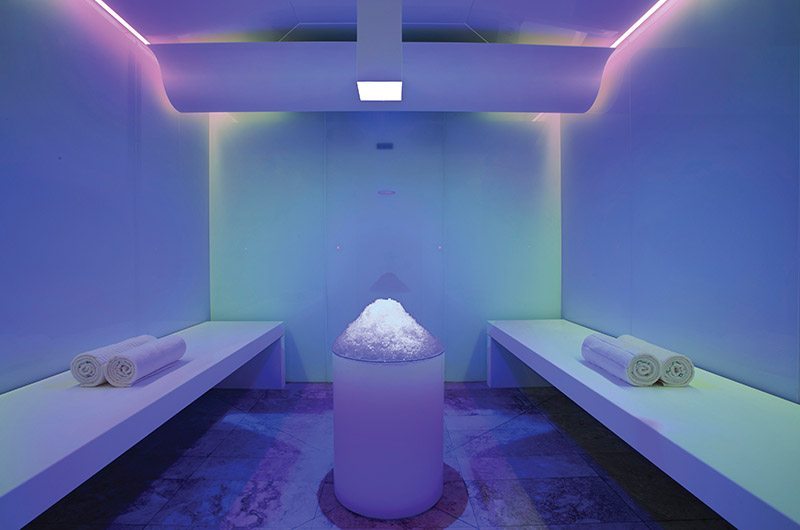 GET THE DISH
For your dining pleasure, there are four distinctively different restaurants, a deli and four bars, some of which serve high tea in the afternoon. Notable locations are:
The Café, open for breakfast, lunch and dinner is a unique buffet concept with seven cooking theatres featuring a variety of International culinary experiences, each with a Chef preparing signature dishes of the region.
Mulia Deli, which is renowned for its delicious, decadent pastries, chocolates and confections. But even if you don't have a sweet tooth, you MUST stop in to peruse the one-of-a-kind artistic cakes, a showstopper on your wedding day.
We Simply Adore
There is a lot to see and do while you are in Bali and this is your DO NOT MISS list.
Tour John Hardy's Jewelry Workshop to watch as workers create intricate jewelry from recycled metals. Visit the exotic showroom made completely of bamboo to find a trinket to take home.
Stop and view the amazing rice patty fields along the road.
Travel to Ubud in central Bali to meander through the market, shops and galleries of the local artisans. You will find something for everyone on your list.
Visit the Tirtha Empul temple in Ubud where locals and visitors come to bathe in holy water.
Wander through The Sacred Monkey Forest, a nature reserve and Hindu temple where hundreds of monkeys live and cause havoc with the tourists.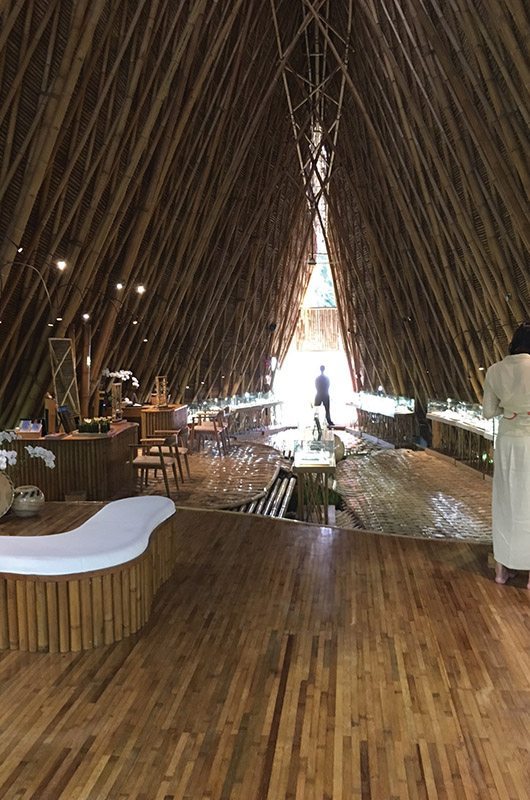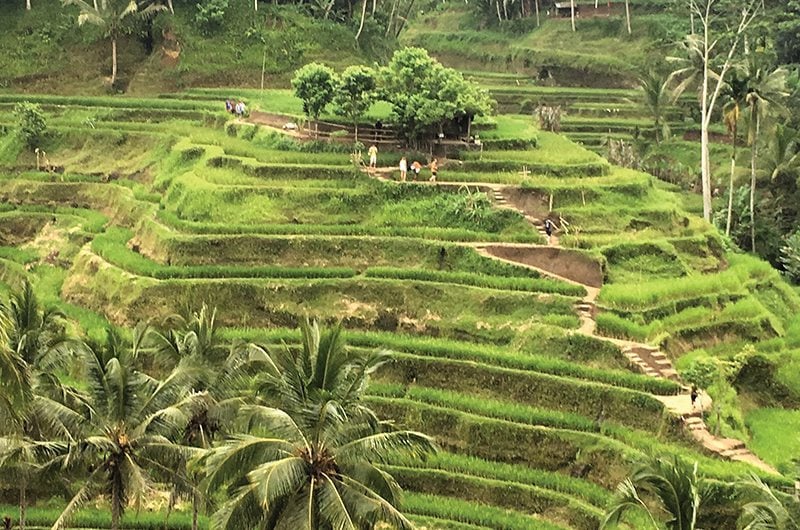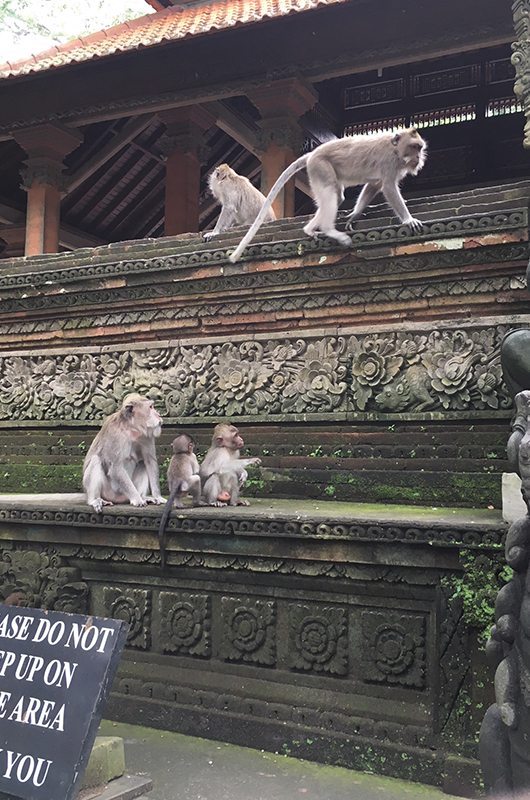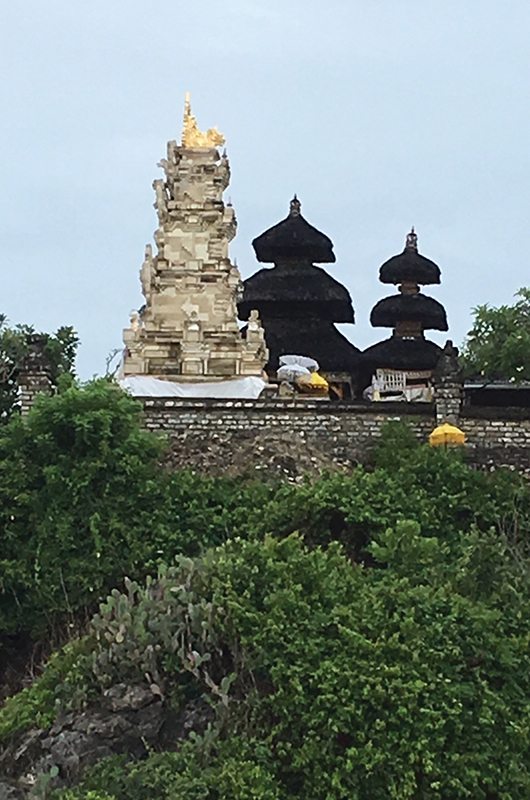 Here's the Scoop
Bali is a once in a lifetime destination and there is no better time to create once in a lifetime memories than your wedding day at The Mulia and Mulia Villas.