Hyatt Regency Aruba Resort Spa and Casino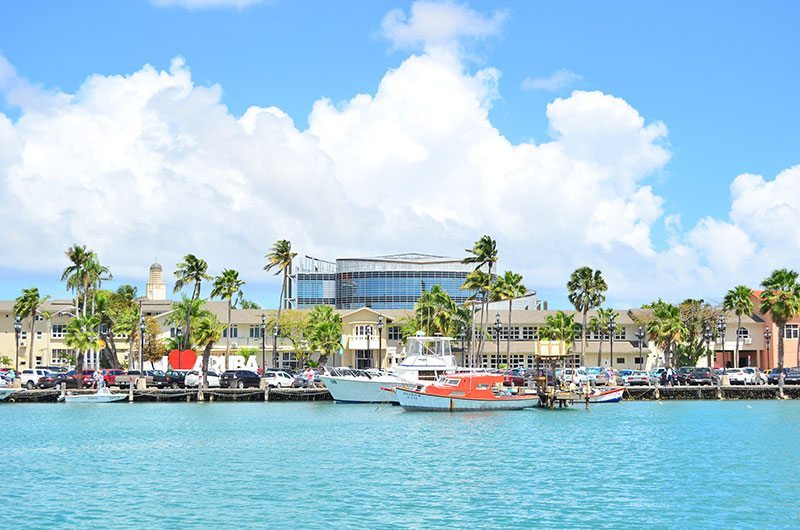 ARUBA, ONE HAPPY ISLAND
By Ruth Mitchell
One happy island — is an island of contradictions, where pristine turquoise waters collide against the desert-like terrain of the north shore; where peace and relaxation coexist with wild and rugged adventures; where Dutch influence meets American ease and where a diverse history parallels a bright future.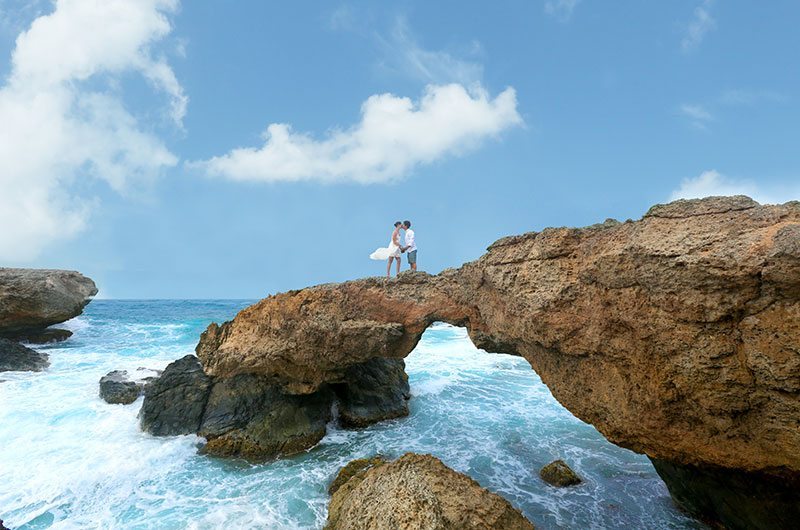 Get Acquainted
It's one of those places everybody talks about and now you can see for yourself… this tropical island owned by the Dutch, boasts a global visitor base with a plethora of activities, but most of all the beautiful beaches provide a breathtaking backdrop to some amazing sunsets. Romance is everywhere from the world-class hotels, shopping and the beautiful Arikok National Park with its transcendent vistas and arid terrain.
We Simply Adore
The jeep tours of the ruggedly beautiful island are a must do. Exhilarating to say the least, your heart will jump into your throat as drivers challenge each other to provide the most thrilling ride.
Arikok National Park features several interesting tour caves and the ever famous Conchi natural pool.
Note to Self
If it rains during your stay some flooding may impede traffic, which could cause delays. But hey, Aruba is blessed with more sunshine than any other island in the area.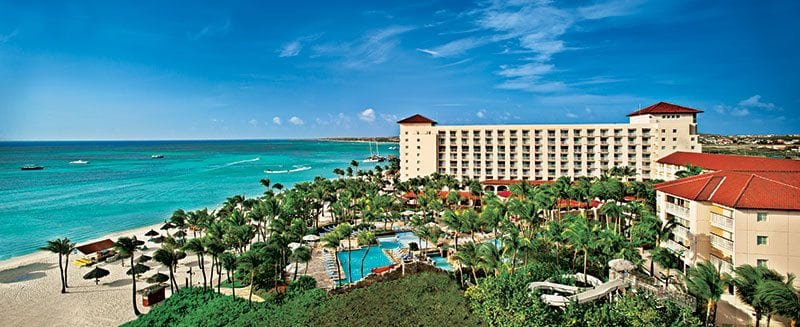 Out and About
Outdoor activities include: sailing, snorkeling, Sea Bob, Jet Lev, parasailing, snuba, submarine tour of the underwater panorama, deep-sea fishing, wind and kite surfing, wakeboarding, kayaking and paddle boarding, birding, skydiving, beach tennis, yoga and golf.
Then there is of course, shopping at historic sites such as Frenchman's Pass, the gold mills, and the Santa Ana Church.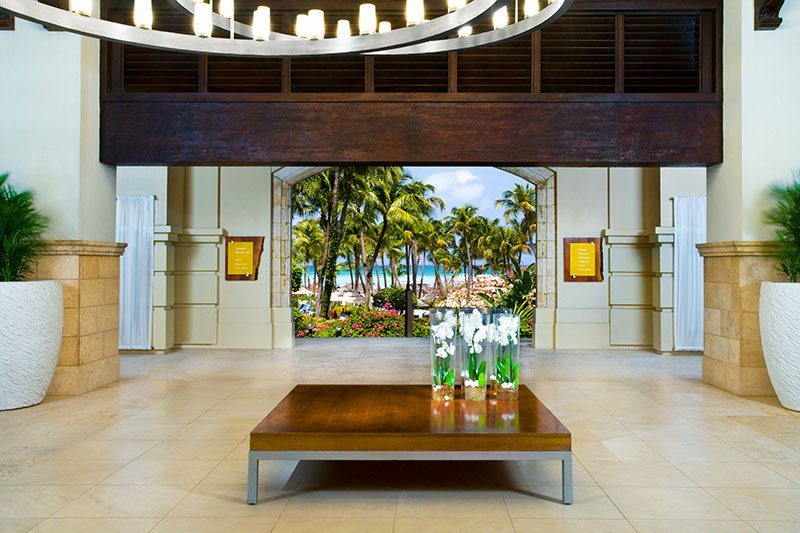 Get the Dish
Every meal we had in Aruba was fabulous, but our favorites for dinner included the Screaming Eagle, Quinta Del Carmen and Pinchos which is right on the water.
For lunch we liked Taste of Belgium which was close to our hotel and offered a sampling of Belgium favorites.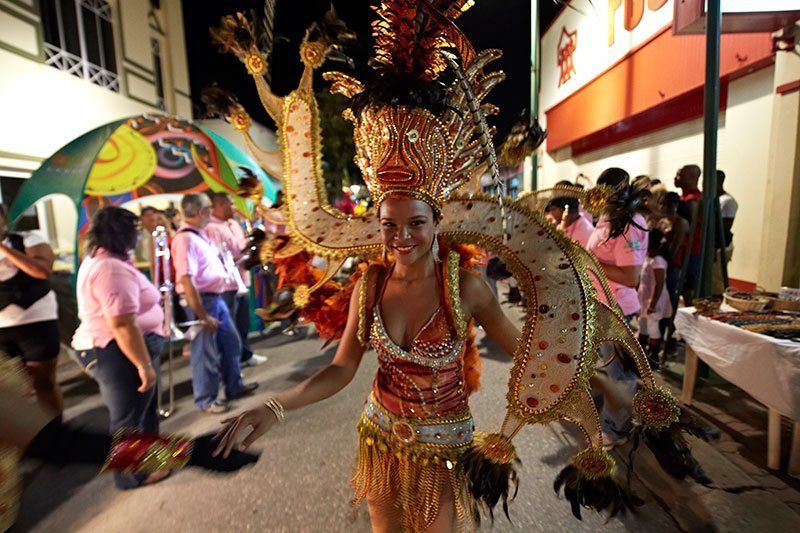 Big Day Details
One of the most elegant breakfasts ever was catered for our party to the Arikok National Park, where we dined at a long table set for a princess beneath a canopy of tropical trees filled with birds.
The Hyatt Regency Aruba Resort Spa and Casino has facilities to accommodate your big day as well as an on-site wedding planner.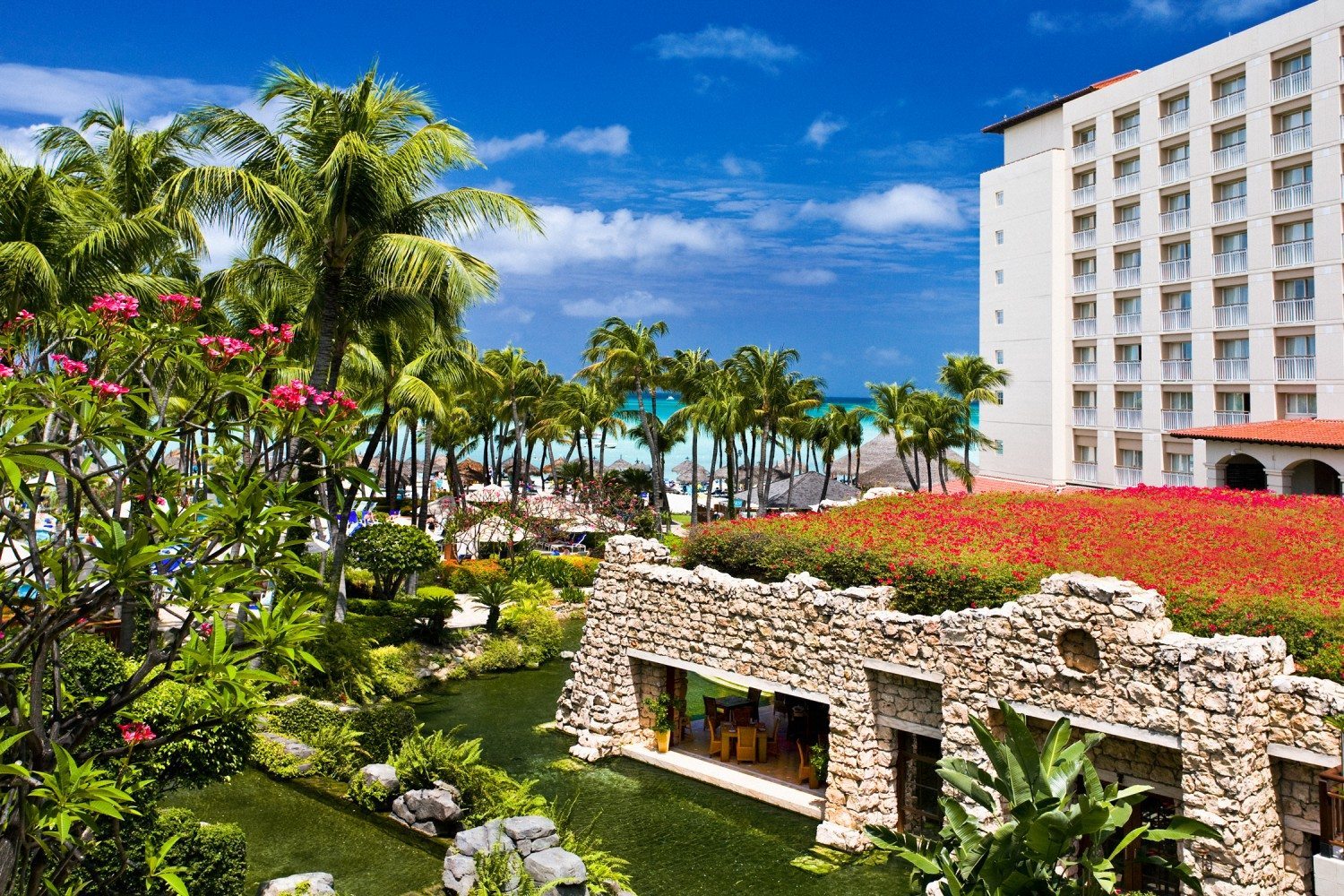 Here's the Scoop
Aruba certainly has an abundance of beautiful beaches, lots of activities and fine restaurants to please anyone in your wedding party. With plenty of luxurious hotels, shopping experiences, and museums, this island paradise promises to make your destination wedding or honeymoon full of enchanting surprises and memories to last a lifetime.
What something even more exotic? Check out Julianne Hough's African Safari Honeymoon and prepare to be jealous.