A Secret Honeymoon Destination to Share – Peter Island Resort and Spa
CARIBBEAN
A Secret Honeymoon Destination to Share
Peter Island Resort and Spa
Peter Island, British Virgin Islands
By Lynn Walker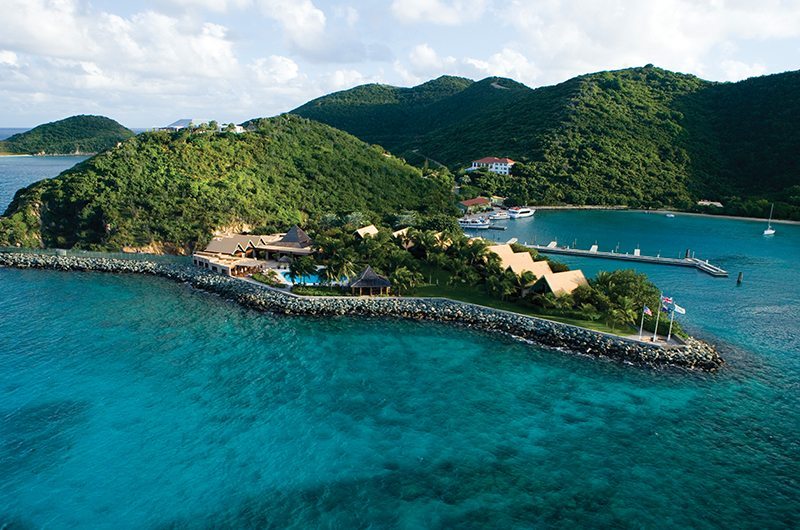 GET AQUAINTED
"A honeymoon is the traditional holiday taken by newlyweds to celebrate their marriage in intimacy and seclusion." (Wikipedia)
Peter Island Resort and Spa fulfills all of these parameters and more. The honeymoon is that special time when the bride and groom get to decompress from the craziness of planning and executing the wedding of their dreams, and concentrate on pampering themselves. So, take a deep breath, shake off all the stress in your lives and let the resort staff personalize your stay to create 'The Peter Island Experience.'
Peter Island is owned by a family that is committed to preserving the natural resources and beauty of this 1,800 acre island, developing only 300 acres for the resort and installing a water purification plant and the first windmill generator in the BVI's creating clean, self-sustaining resources for the island.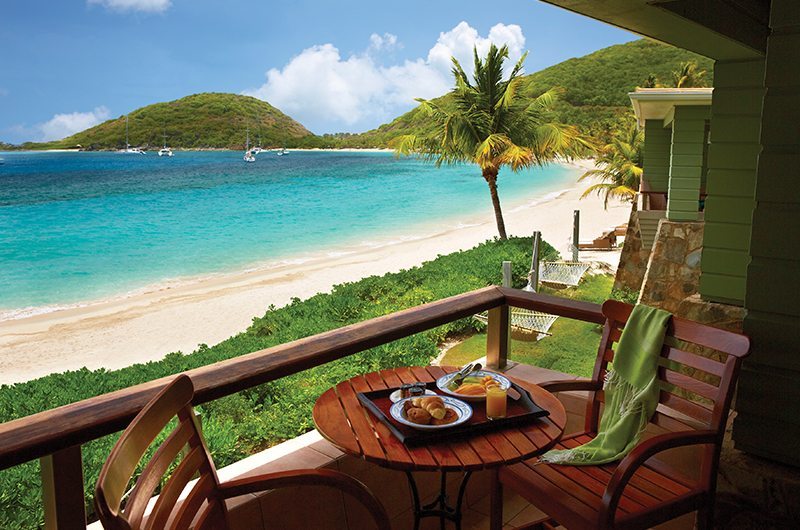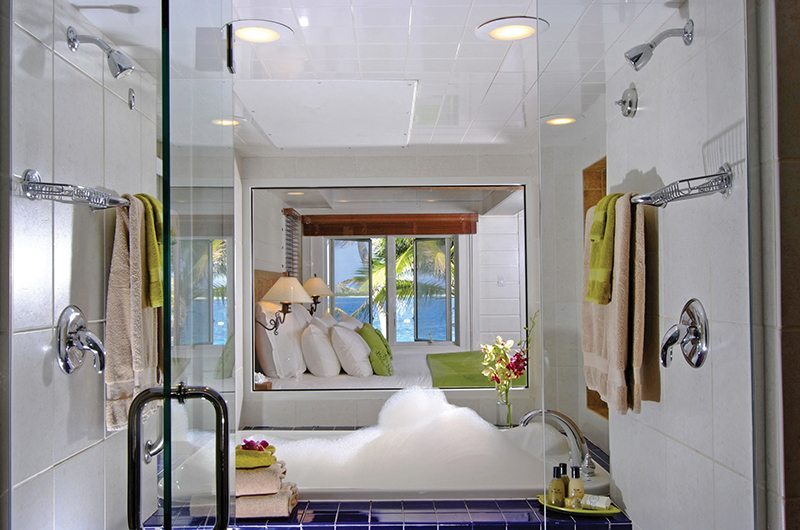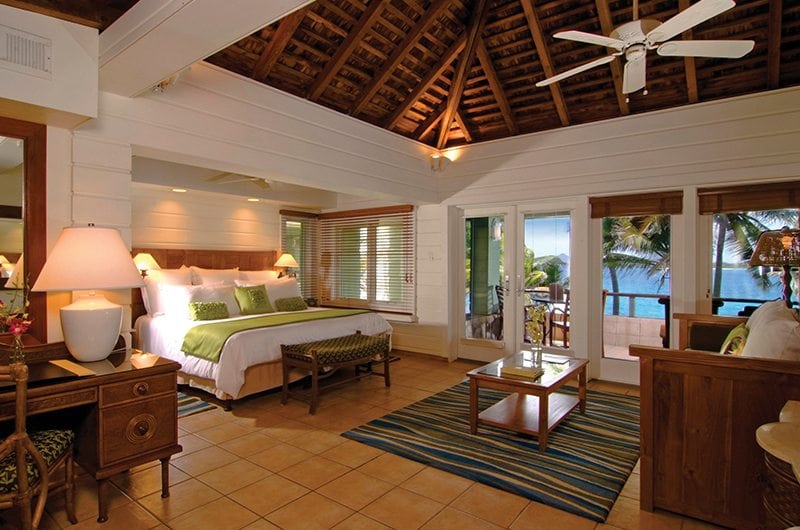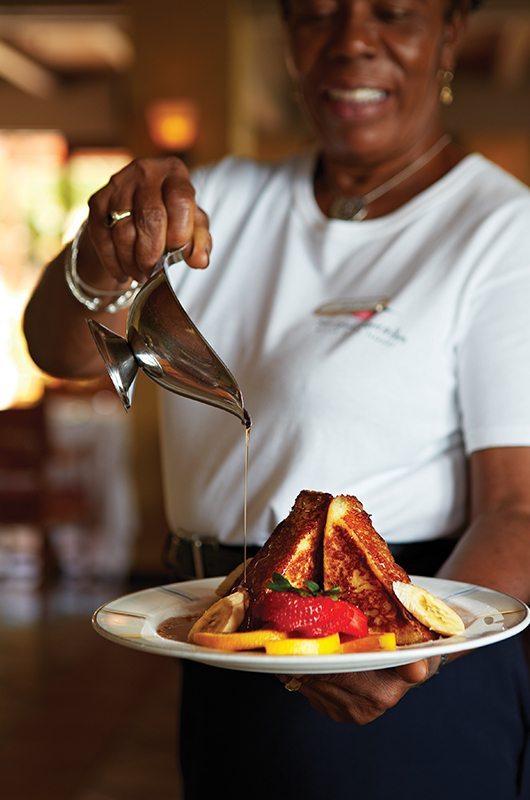 HERE'S THE SCOOP
There are 32 ocean view rooms and 20 beachfront junior suites, each appointed with luxury amenities, cozy king beds, a private balcony or patio and air conditioned, but no TV, unless requested. This is your time to focus on each other. Don't worry, the resort has complimentary WI-FI in rooms and common areas, so you will never be disconnected, and a library of DVD's is available for movie night. If you are looking for your home away from home, or traveling with friends or family, there are 3 luxury villas that can be readily equipped with your favorite food and beverages.
There are three options for dining; Tradewinds Restaurant, Deadman's Beach Bar & Grill and Drake's Lounge for a lighter fare. For a special night of romance, make arrangements for a private beach side dinner and let the chef create a meal to remember, complete with wine pairings.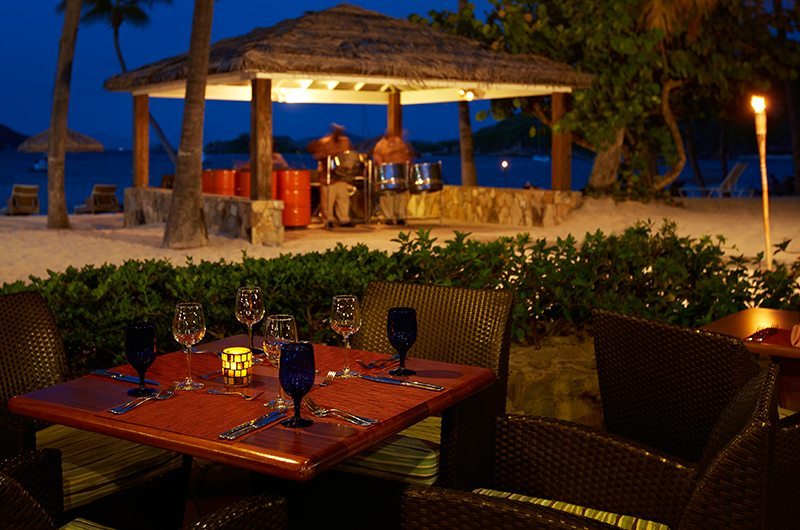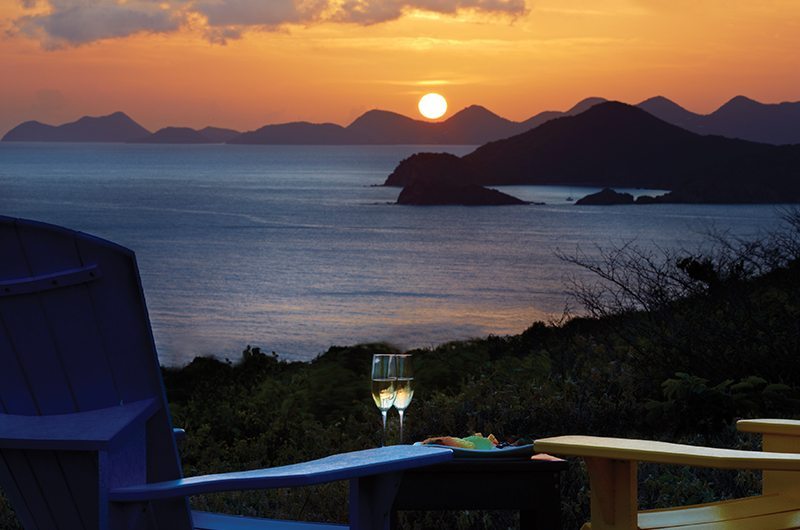 OUT AND ABOUT
Beaches galore! There are five amazing beaches, each with its own special characteristics. Visit a different beach each day and still have time to go back to your favorite.
DEADMAN'S BEACH. The largest beach, and great for sunbathing or snorkeling with Deadman's Beach Bar & Grill just steps away when you feel the urge for a Rum Punch or bite to eat!
LITTLE DEADMAN'S BEACH. Amazing views over Sir Francis Drake Channel and the best spot for yacht watching await.
WHITE BAY BEACH. Located on the opposite side of the island, this private beach is a "MUST DO." The concierge will reserve a private tiki hut, pack a picnic lunch, and arrange transportation so you can spend the day.
HONEYMOON BEACH. The hidden gem just for you both, the honeymooners. This spot must be reserved in advance since it is only big enough for two.
BIG REEF BAY & BEACH. Located just below The Spa at Peter Island with a trail that runs along its shores, a great place for that afternoon jog.
On property there are endless activities available for all ages and desires. Swimming, sailing, snorkeling, kayaking, and scuba diving are just a sample of water activities but if water isn't your thing, you can enjoy hiking, biking, tennis, basketball, beach volleyball, yoga and a 24-hr fitness center. But if all of that is too stressful, you can always find one of the many cozy hammocks, read a good book, play your favorite game or catch up on Facebook.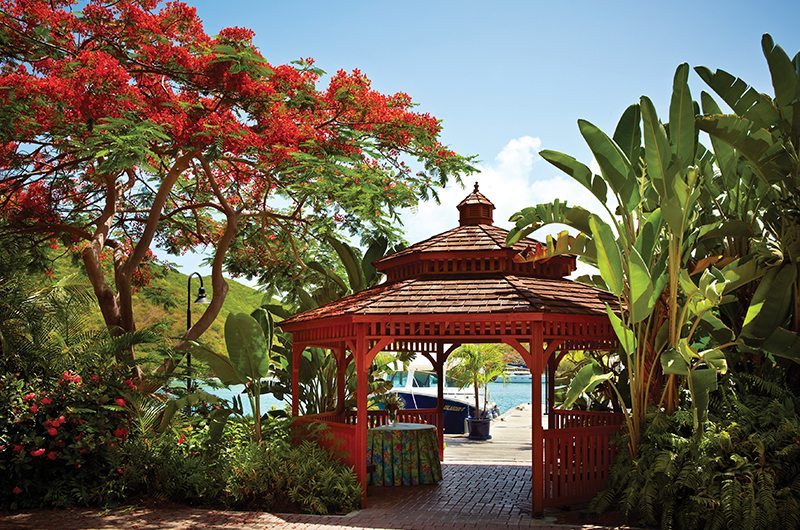 WE SIMPLY ADORE
Jean Kelly's Famous Coconut-Crusted French Toast.
Sunset at the Loop. Take in the breathtaking sunsets only to be found in the BVI's, with a fruit and cheese platter and beverage of choice. Watch for the Green Flash!
The Spa at Peter Island. Indulge your body and mind with a couples massage in a private outdoor bohio and drift off to the soothing sounds of the waves breaking on the beach below and refreshing sea breezes.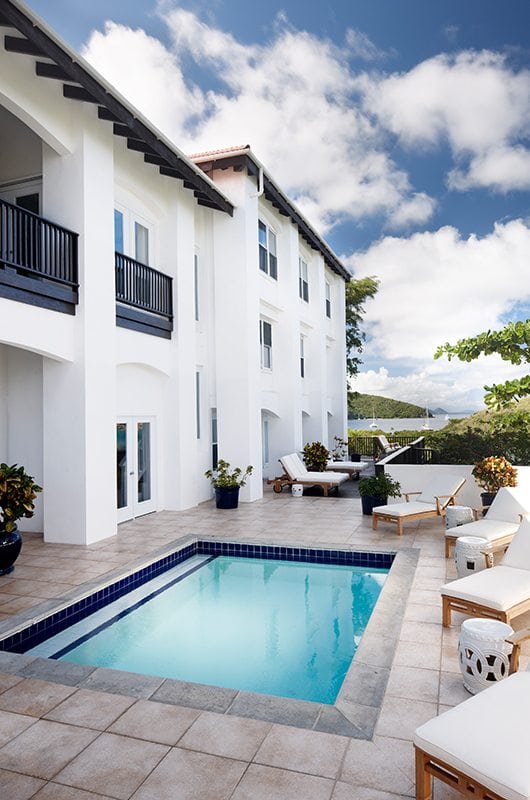 NOTE TO SELF
Peter Island Resort & Spa has an amazing deal with their Summer Villa Rental Program, which offers private island luxury with villa accommodations and savings of up to 50% from June 1 through October 31, 2016. The annual Summer Villa Rental Program comes with the resort's warm Caribbean hospitality, British Virgin Island breezes and island activities.
Peter Island Resort's 3 luxury villas, Falcon's Nest, Crow's Nest and Hawk's Nest are available fully staffed with all meals, or at 'estate-only' rates which include villa accommodations and daily housekeeping only. Estate-only rentals can be customized by adding 'a la carte' extras such as a personal chef, valet and/or chauffeured vehicle at an additional charge.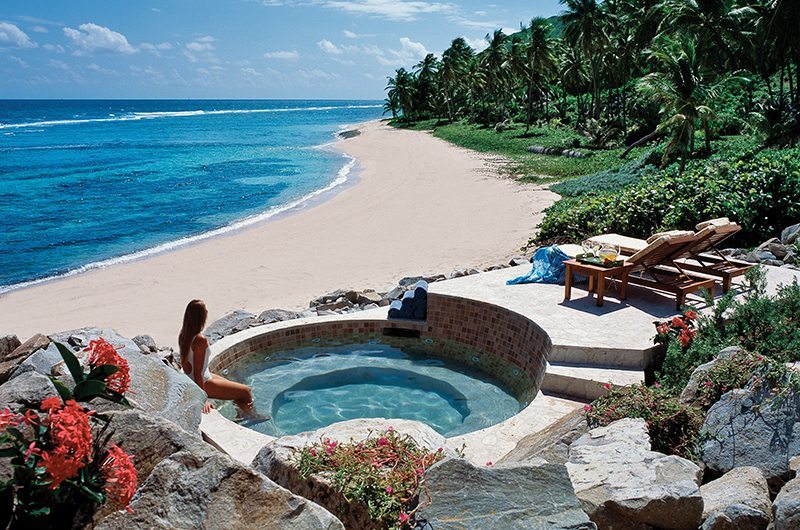 www.PeterIsland.com