Treated Like Royal Family in London's Finest Luxury Hotel
Hotel 41
London, England
By Scottie Watson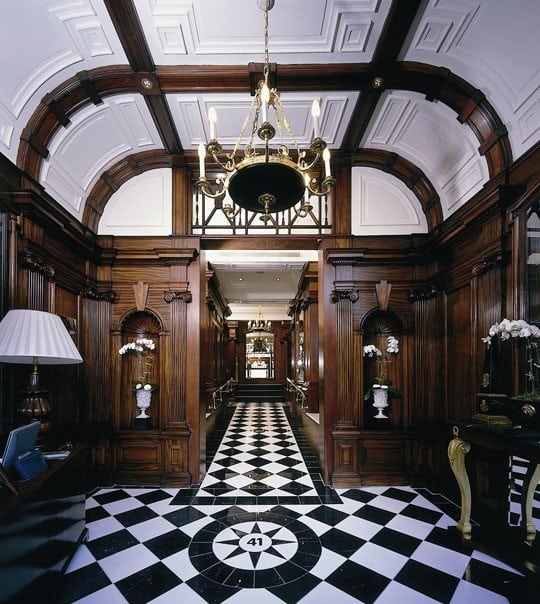 Get Acquainted
Located in the heart of London, Hotel 41 is the perfect example of lavish Londoner style and luxury. It's signature black and white décor is complemented by rich mahogany walls, brass banisters, and exquisitely fashionable furniture. Every single detail, from dining in the executive lounge to visits from your personal butler, will make your stay in London feel like a royal holiday.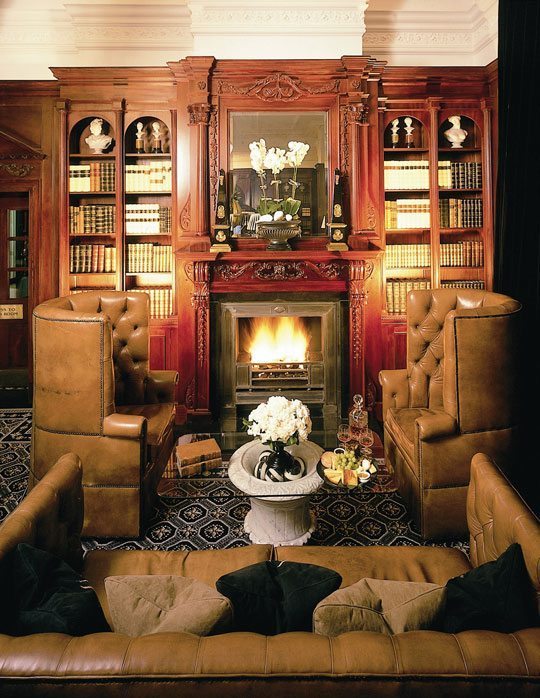 We Simply Adore
Before entering Hotel 41 guest will notice the exceptional "Living Wall" that adorns the exterior. Standing at over 1100 square feet, this wall contains over 10,000 hibiscus plants. The wall provides a much needed wild life habitat in this otherwise urban environment, adds warmth to the building in the winter, and cools down the building in the summer, thus being extremely environmentally friendly.
Upon arrival, guests are greeted with a champagne trolley, offering three different types of champagne and a variety of tasty treats. This sets the tone for the type of treatment you and your guest should expect through out the rest of your stay. Guests are constantly waited on and catered to by the Hotel 41 staff, which out-number guest 2-1 at all times. Each room comes with it's own butler, who is willing and able to tend to your every need.
Guests are invited to "plunder the kitchen" from the Executive Lounge that reminds this American tourist of a traditional English Library found in any classic British film. The Executive Lounge offers breakfast, lunch and dinner, and complimentary treats 24/7.
As one would imagine, the rooms in Hotel 41 are simply divine. Modern, stylish, and incredibly lavish – the rooms are the height of comfort and luxury. Discretely placed throughout the room are all the high-tech comforts and amenities including, bottled mineral water, luxury Penhaligon's bath and beauty products, exquisite linens, feather duvet and pillows, plush bathrobes and slippers, personalized reading materials – pre-selected to suit the individual taste of each guest, evening turndown service, and a delicious selection of snacks upon arrival.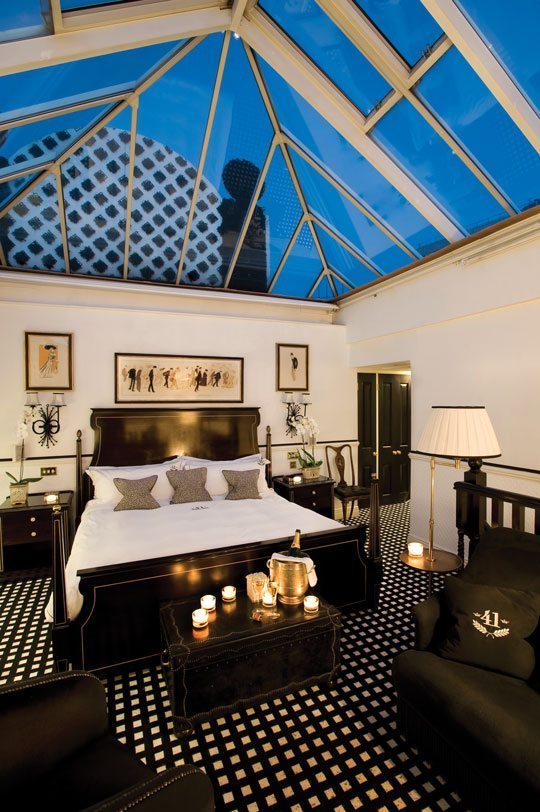 Note To Self
Once named the most romantic hotel in Europe by Trip Advisor, Hotel 41 is an absolutely perfect spot for any couple to honeymoon. We must insist you request a romantic turn down. We do not want to spoil the surprise, but you should expect chocolate, candles, and rose pedals galore!
Hotel 41 is located in Westminster, directly across from Buckingham Palace, making this a prime location for tourism. The streets are busy with black cabs ready to collect and deliver to any location in London. While certainly iconic, black cabs can be a bit expensive. If looking to save a few pounds, we recommend using more economical rideshare services like Uber and Lyft for traveling across the city.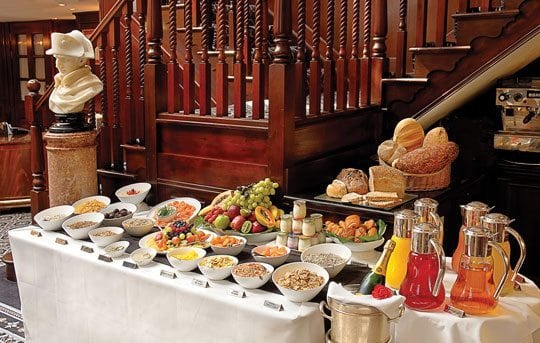 Out and About
Buckingham Palace, directly across the street, is obviously a do-not-miss attraction. Daily tours are given and the gift shop is a wonderful place to pick up a royal souvenir.
For a night out on the town, Hotel 41's guests can enjoy the nightlife of Soho. Just a five-minute cab ride away, Soho is London's premiere spot for nightlife. Lively clubs, like Freedom Bar and Bar Soho, are regular spots for locals and tourist alike. For a more refined and cultured guest, Soho is also known as London's theater district. Some of Europe's finest productions find their homes on the stages of Soho.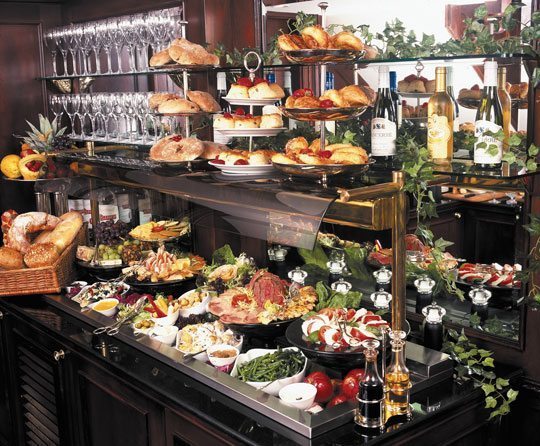 Get the Dish
Attached to Hotel 41, Bbar is a very chic, South African themed bar and restaurant. Offering mostly South African dishes, for an American tourist, dining at Bbar should certainly be a unique experience. Bbar offers 110 different wines, including a few from South African Vineyards.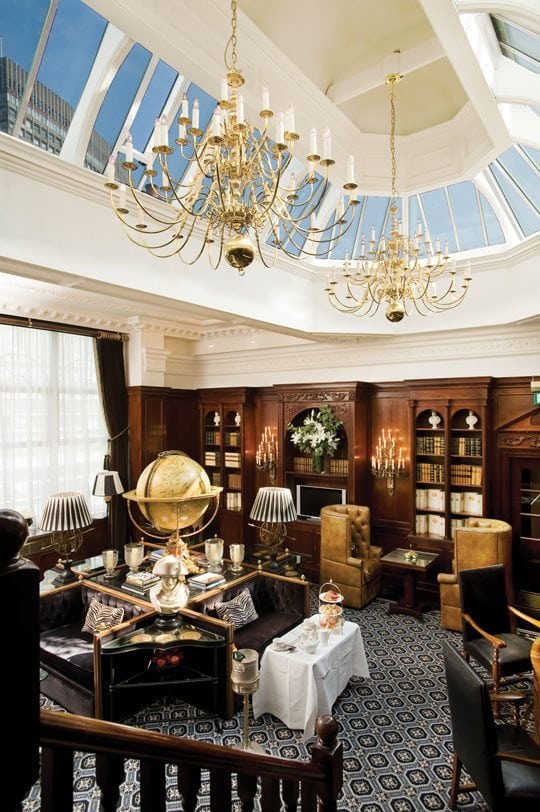 Here's The Scoop
From the very moment we crossed the threshold of Hotel 41, special moment after special moment were created. Our every request was met with expedience and professionalism. From the moment we arrived, we were treated like members of the royal family. The only thing we would have done differently is stay longer.
www.41Hotel.com