Hotel Crescent Court, Dallas, Texas
Lonestar Luxury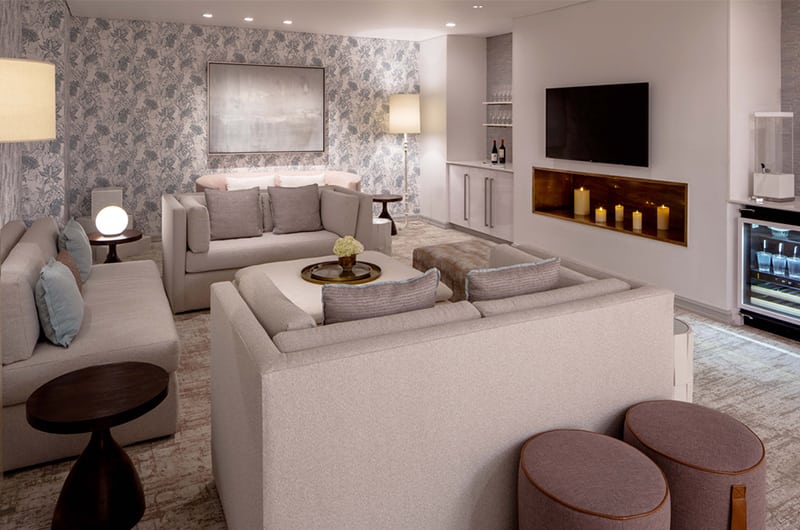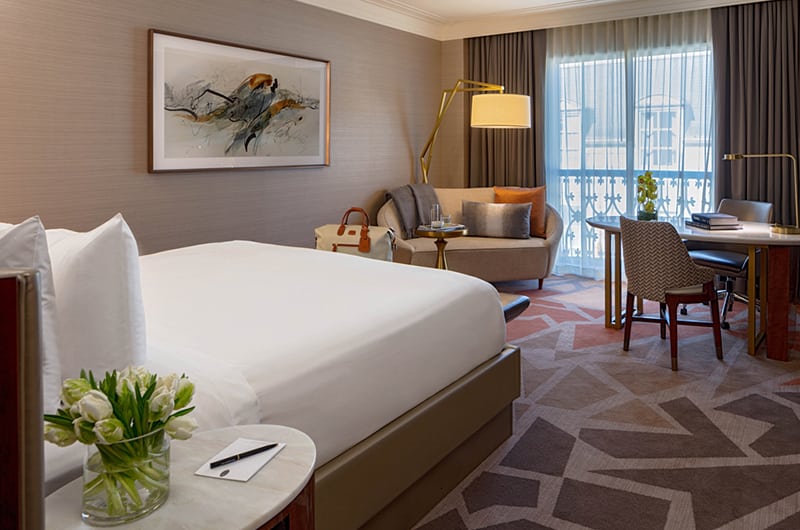 Get Acquainted
Located in the heart of Uptown Dallas lies a French Renaissance inspired structure, rich in history and full of sophisticated charm that can only be found in the Lonestar state. With its recent $30 million re-imagination project, Hotel Crescent Court was restored and a chic re-design of all 186 guest rooms and 40 suites elevated the ambiance and experience for all. The redesign stayed true to the original architecture and grandeur that Dallas oil heiress, Caroline Rose Hunt envisioned when she first dreamt of bringing this landmark to life 30 years ago. Nestled on 11 acres, this luxury hotel includes courtyard gardens, embellished ballrooms, a dazzling rooftop pool and a full health and fitness center.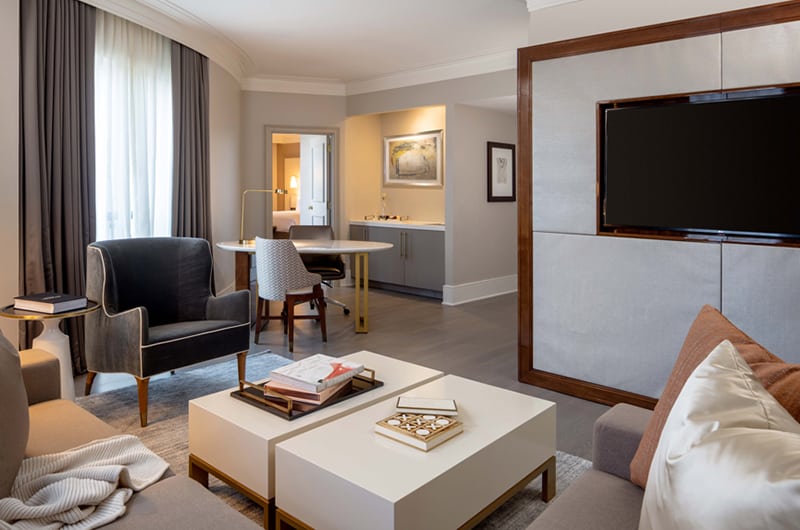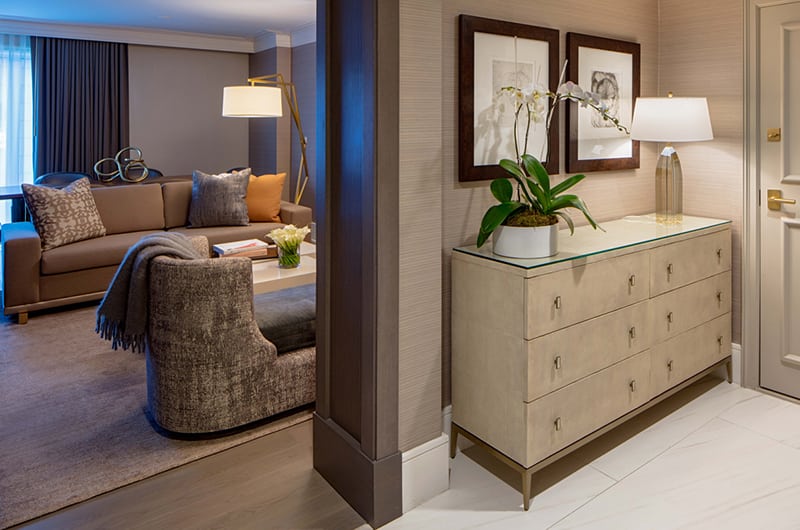 Out and About
For a true luxury shopping experience, step from the hotel lobby to Stanley Korshak, the largest independent department store in the U.S.
Explore local art and culture at nearby museums and theatres. Also be sure to notice the fascinating works of art from around the world, which are located at every turn of the hotel and said to be from Ms. Hunt's very own personal collection.
Recharge and relax in the serene, 22,000 sq. ft. spa with a full menu of services then sip on champagne at one of the manicure stations or pedicure thrones.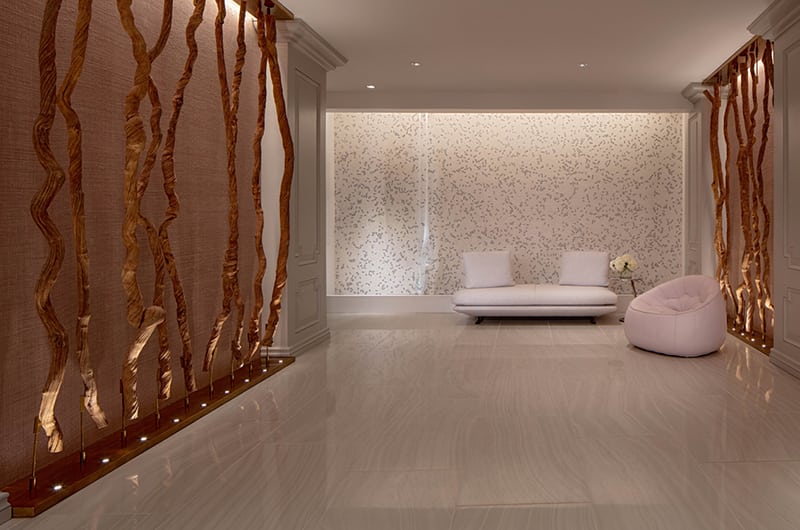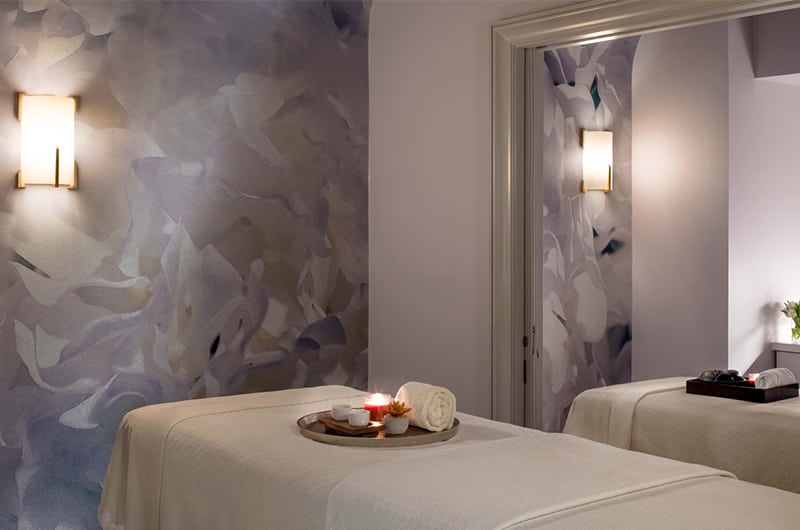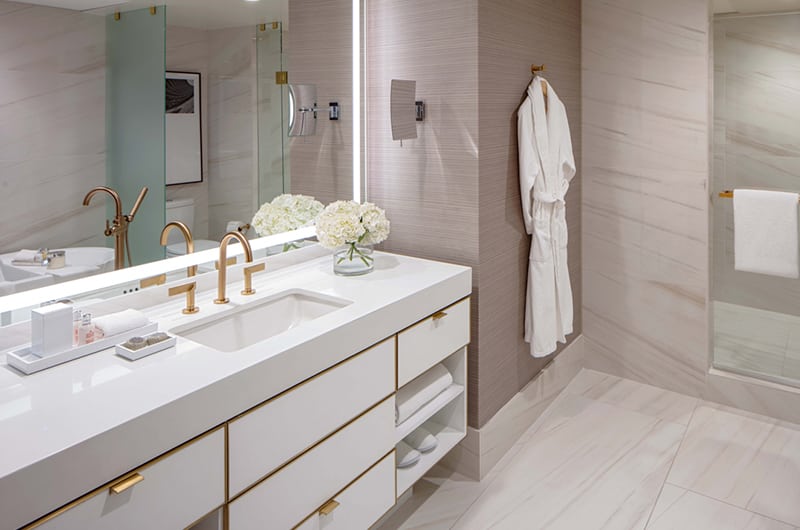 Get the Dish
Enjoy a cocktail or nightcap at the stylish new champagne bar and lounge, Beau Nash. It's definitely the place to see and be seen!
For a hip social scene with an impressive range of wines, spirits and locally sourced food, take a short walk over to Moxie's Bar & Grill.
Make reservations at the Crescent Club, located on the 17th floor (a straight shot across property) with breathtaking views of the Dallas skyline and cuisine fit for a king. The resemblance of a classic 19th-century private club makes this a one-of-a-kind dining destination.
From lunch to Sunday brunch, The Conservatory is a lovely spot inside a glass-enclosed sunroom overlooking the courtyards.
Indulge in a number of gourmet grab-and-go options on and near property or enjoy top notch in-room dining.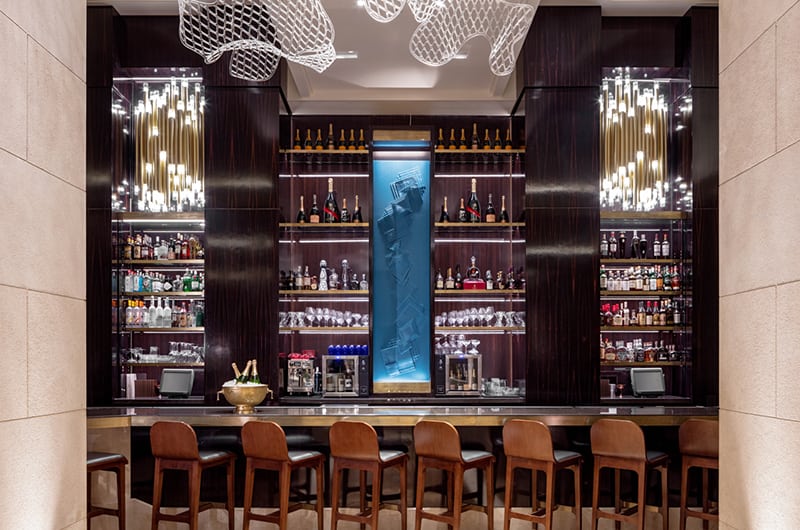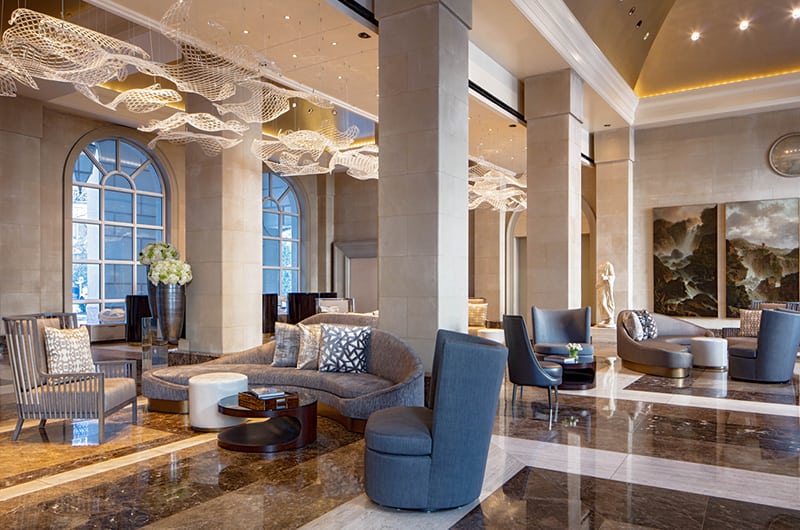 Big Day Details
First thing's first, the bride needs her dress and she can first stop at The Bridal Salon at Stanley Korshak. Exceptional service in this luxurious salon awaits and the selection of exquisite gowns and the Vera Wang shop-in-shop, offers the absolute best for brides and even their Mothers, who can shop the stunning evening collections. From elaborate to intimate, the hotel offers an array of flexible event spaces that can exceed any bride's big day dreams. Say 'I do' in the Crescent Ballroom with silk-lined walls and gold-coffered ceilings. ​For a more traditional setting, the Crescent Club has rich wood tones, antique art and skyline views. The serene courtyard gardens are nothing less than picture perfect for ceremonies and the Garden Room (located inside) has courtyard views and is a stunning space for rehearsal dinners, cocktail hour or a bridesmaid brunch.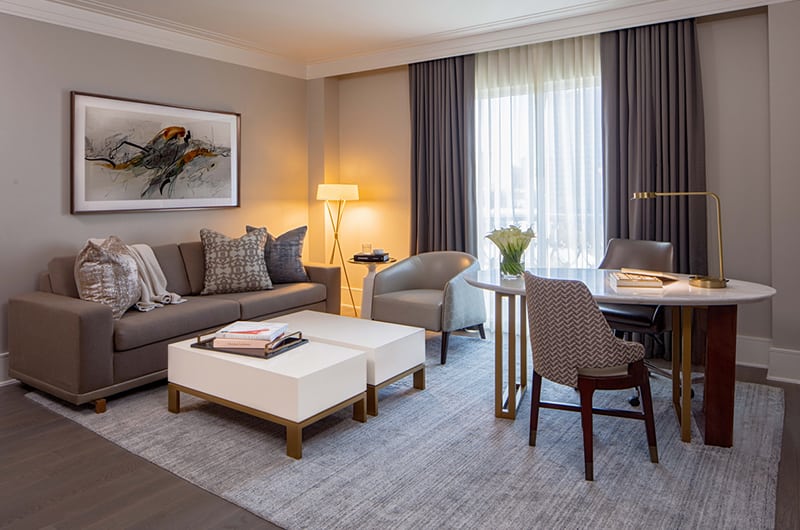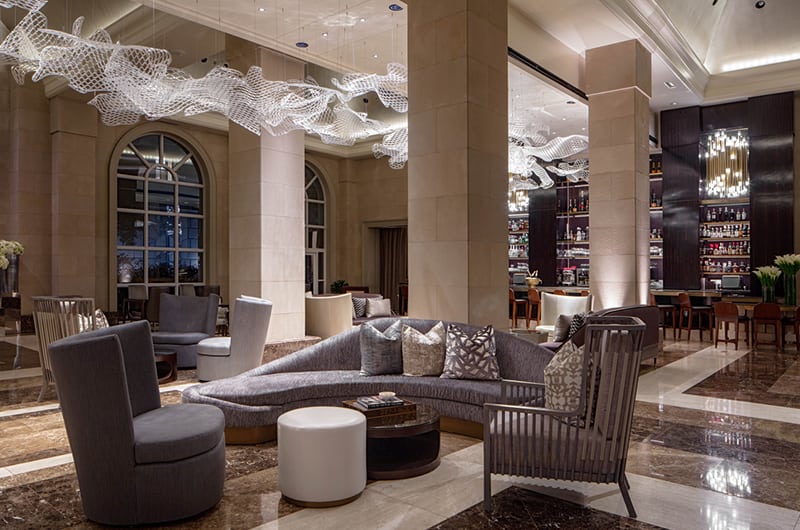 Here's the Scoop
With an array of preferences for your palette, shopping, health and fitness options and amazing architecture at every turn, there's truly no need to step foot off property. Reimagined for guests returning or embarking on their first Hotel Crescent Court experience, the exclusivity, service, detail and pure luxury is nothing short of enchanting. Oh – and keep an eye out for the visionary behind it all, Ms. Hunt. In her 90's, she resides at her beloved hotel and occasionally one might get a glimpse of her!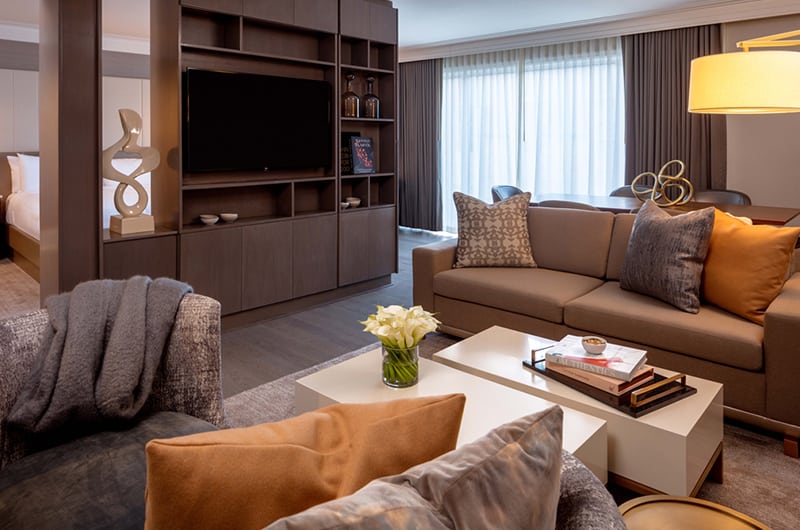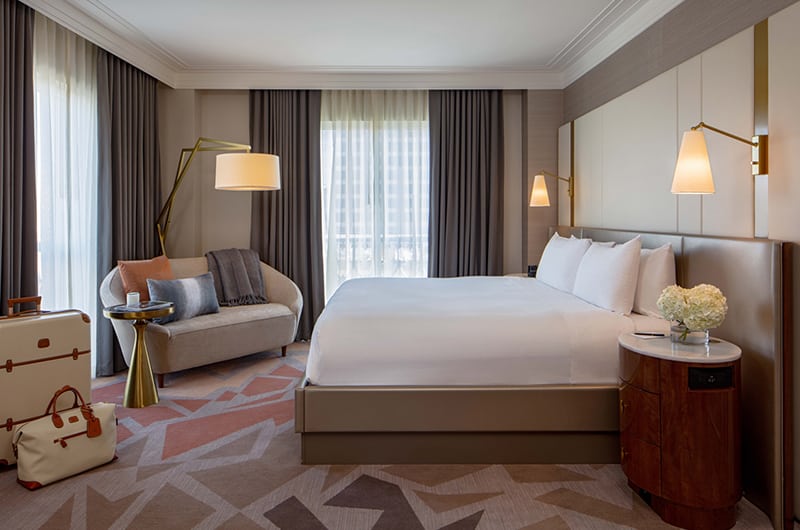 By Lindsey Conrad Nabors