Newly Unveiled Trellis Spa Offers Jaw-Dropping Bridal Showers
Indulging in pre-wedding pampering at Trellis Spa at The Houstonian Club & Spa has become a tradition for Houston brides and their bridesmaids for generations now. But following a full year-long renovation, Trellis debuted a fresh face earlier this spring, and as part of the largest spa in Texas, the staff at Trellis is even more equipped to spoil brides, grooms, and the rest of the wedding party before the big day.
Highlights of the latest renovation include 26,500 square feet of spa facilities, including oversized indoor and outdoor soaking pools, elegantly terraced dining areas, and new state-of-the-art touchless light, heat, and massage therapies designed to renew your skin and your spirit.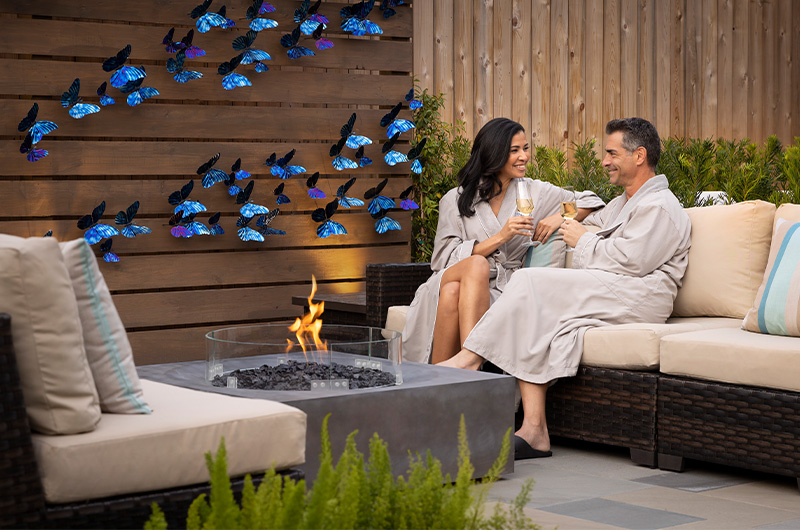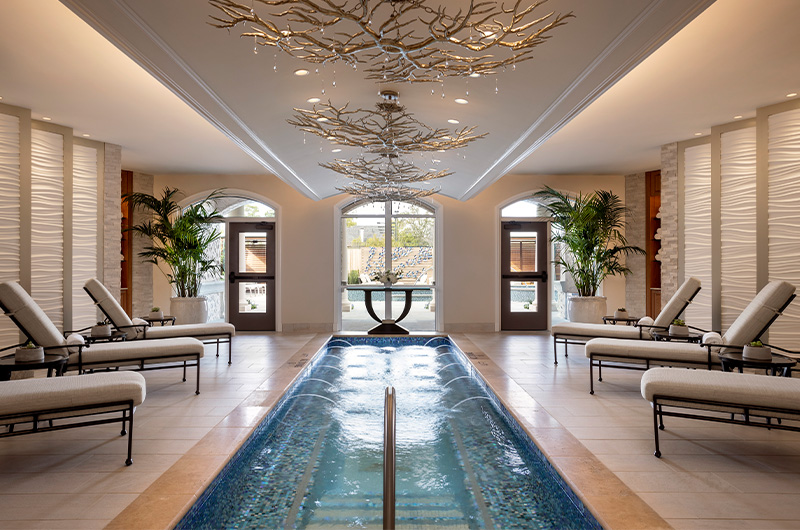 A Cozy Cabana Bridal Shower
Begin your day by checking in at Trellis's welcoming lobby, where you'll be escorted to your dedicated locker. Slip into a cozy robe and slippers provided by attendants and make your way to the spacious outdoor pavilion where you'll find two huge hot soaking whirlpools.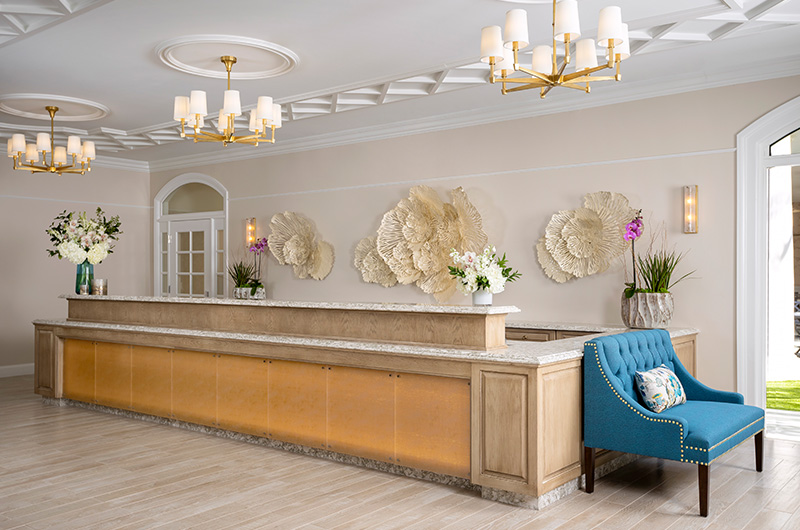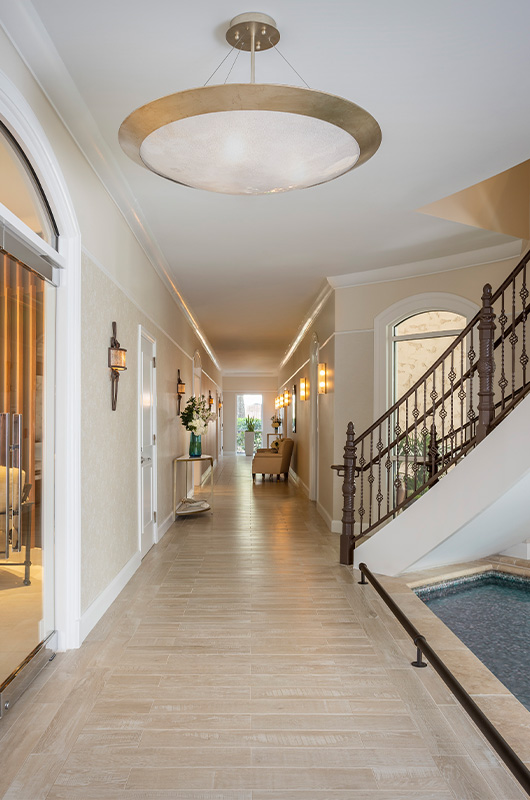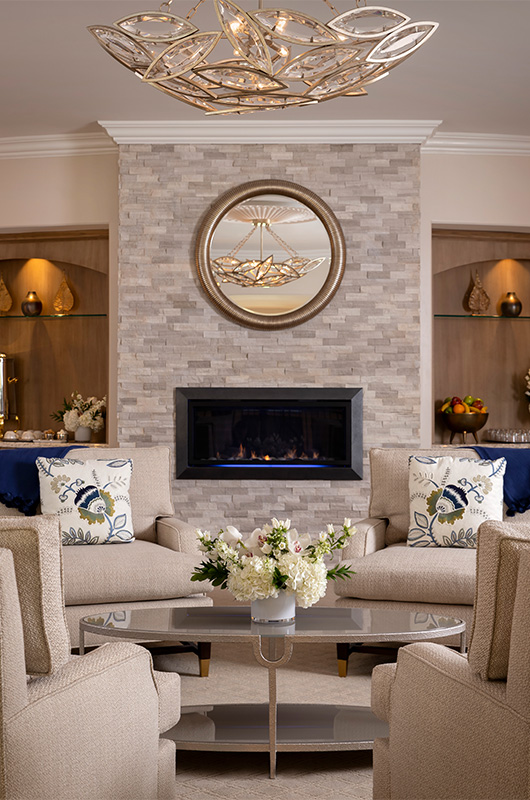 Make Trellis's single or double cabanas your home base by reserving them for the day, with plenty of space to lounge on plush chairs and couches. Packages include a variety of options for food and beverages to make your bridal shower even more special. Dedicated attendants are on hand to pour some pool-side bubbly, and if you and your girls want to take it one step further, create your own signature champagne cocktail for your bridal party.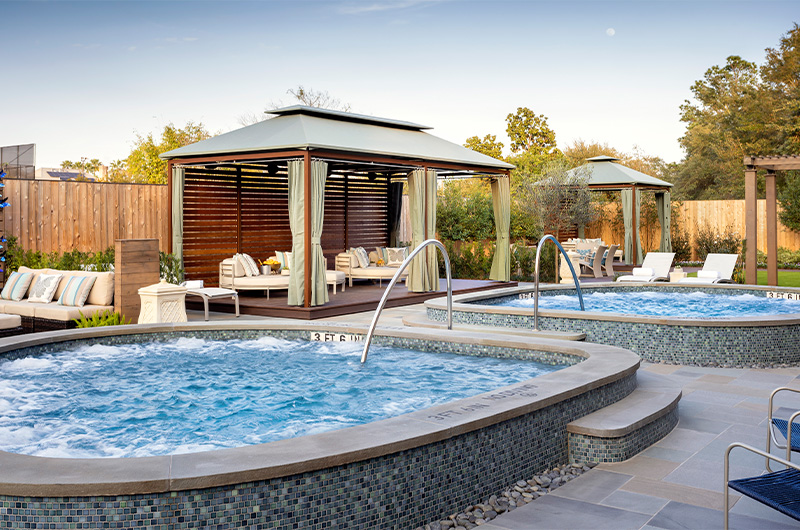 Later, schedule lunch for your entire party on the terrace overlooking the Houstonian's stately oak tree-filled lawn. A fresh and light spa menu includes options such as Gulf Coast Seafood Salad, with lump crab, shrimp, fresh citrus fruits, and avocado, paired beautifully with a glass of pinot grigio.
While food is on your mind, consider custom ordering cakes from the on-site bakery, or even flower arrangements from Sage 'n' Bloom, a new floral studio at the hotel.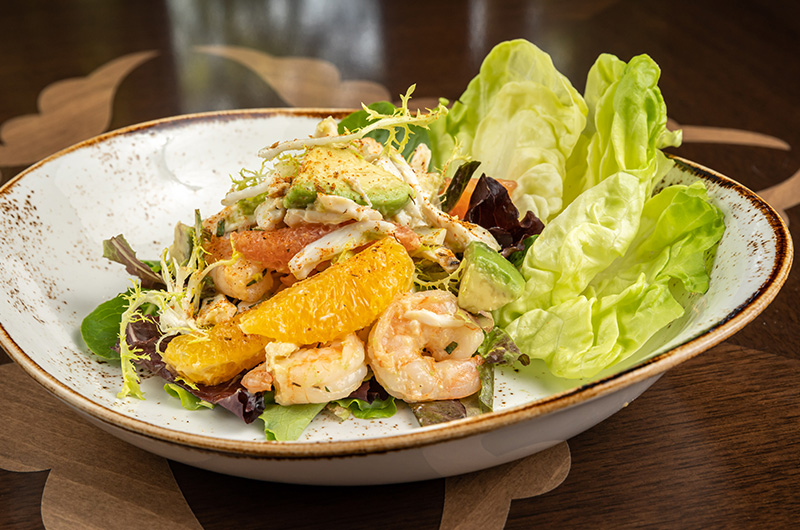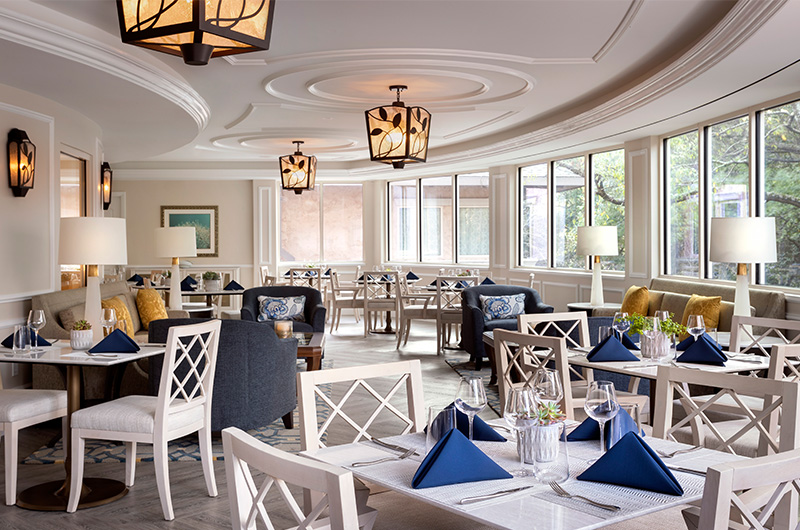 Melt-Worthy Pre-Wedding Treatments
Bridal parties can select from a full slate of services for their day of pampering: customizable facials, including gentle peels and HydraFacial's using products such as Natura Bissé and Orveda, along with massages and sea glow scrubs. CBD oil-infused massages can be a wonderful way to relax from pre-wedding jitters.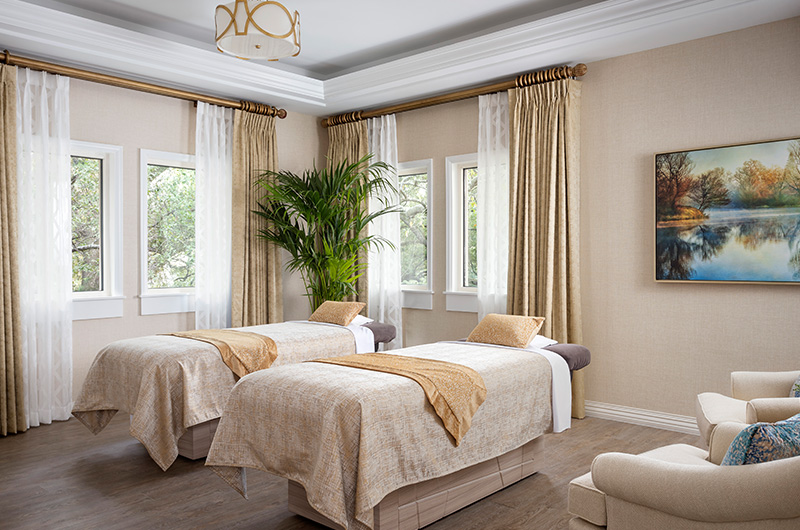 Brides and mothers of the happy couple can also opt for hair, make-up, and nail services at Trellis or its sister facility Solaya Spa & Salon. Many choose to do a trial for hair and make-up, which is ideal to schedule about three weeks out from the wedding, says general manager, Renae Cassam.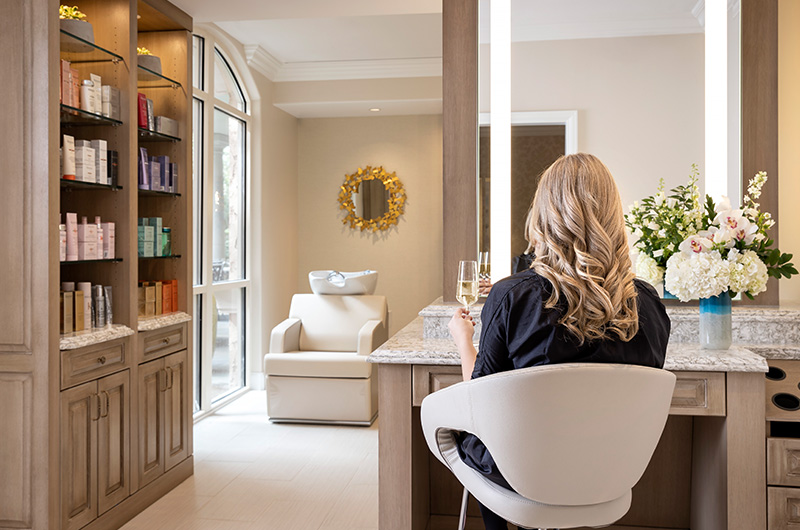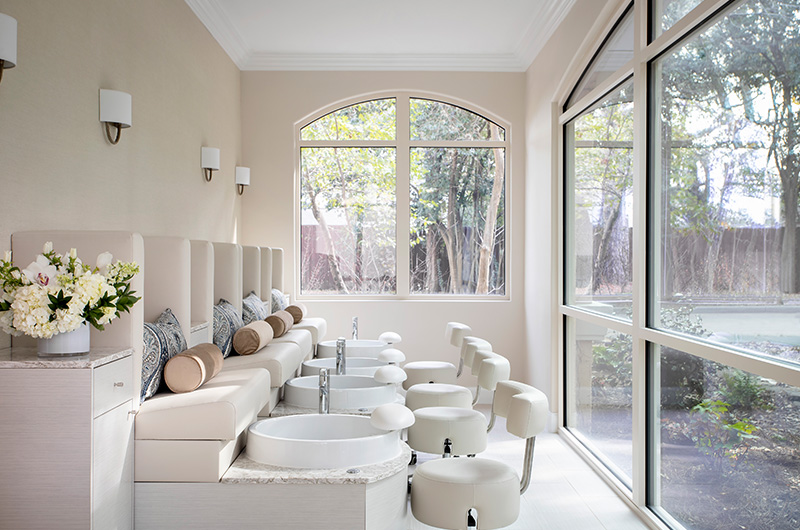 Cassam recently watched a bridal party bonding over glasses of Prosecco, snapping Instagram photos in the spa's luxe interior reflection pool. "It was great to see their happiness and enjoyment," she says. "Our service levels are really important to provide that memorable experience for everybody. It's a wonderful place to be able to connect."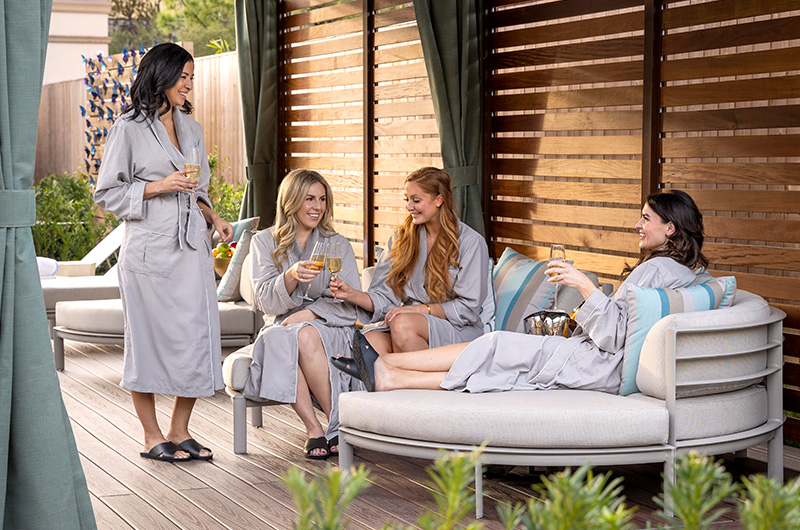 Whether planning your bridal shower, bachelorette party (or just a pre-wedding tune-up facial or body treatment), you're presented with several ways to create the ideal itinerary to bond with your besties, your mom, and the other VIPs in your life when indulging in pre-wedding pampering at Trellis Spa at The Houstonian Club & Spa.
​
credit: Cynthia J. Drake & Trellis Spa