Carillon Miami Wellness Resort, Miami, Florida
A Fun & Healthy Girls Getaway
By Sherra Meyers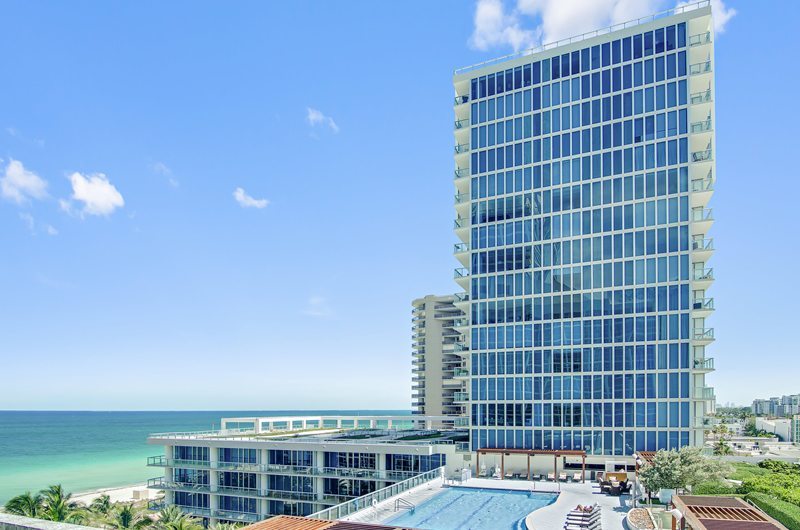 GET ACQUAINTED
Carillon Miami Wellness Resort is located in Miami's North Beach neighborhood. While accessible to the social scene of South Beach, Carillon Miami offers a true beach escape for true relaxation setting a perfect scene for a girl's getaway. The "boardwalk," running the distance to South Beach is perfect for strolling, running, and cycling, passes directly by the property. Additionally, the Carillon Miami Wellness Resort offers one- and two-bedroom livable luxury suites making it a comfortable choice for your friends. Carillon Miami is a full-service luxury resort where you can enjoy the perfect girls getaway prior to the nuptials without ever having to leave the property. With easy access, the Carillon Miami Wellness Resort is situated just 25 minutes from Miami International Airport and 45 minutes from Fort Lauderdale-Hollywood International Airport.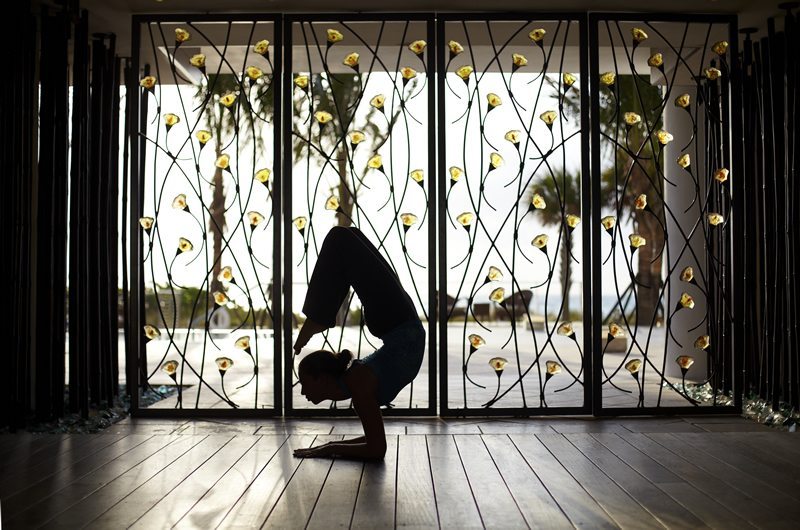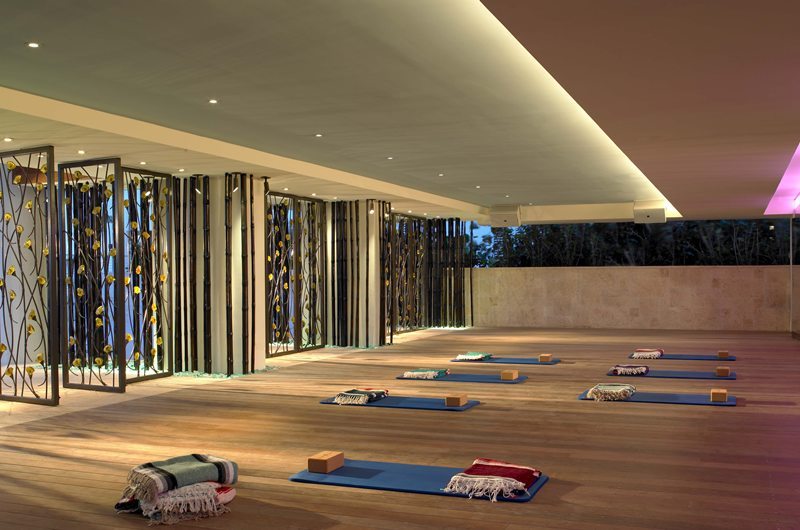 WE SIMPLY ADORE
All the food and drink options focusing on nutritious and delicious cuisine so we don't have to think about it.
The world-class wellness center integrates spa, fitness, health, and beauty. Offering 200+ exercise classes per week (indoor and out). Schedule a private rock wall climbing boot camp. Exciting, fun and a surprising workout.
Health Center – learn skills to overcome chronic stress and more.
Fresh Juice Bar with true juicing of whole fruits and veggies.
Liquido Active Leggings – high-waist and simply the most comfortable leggings I've ever worked out in. (see group picture)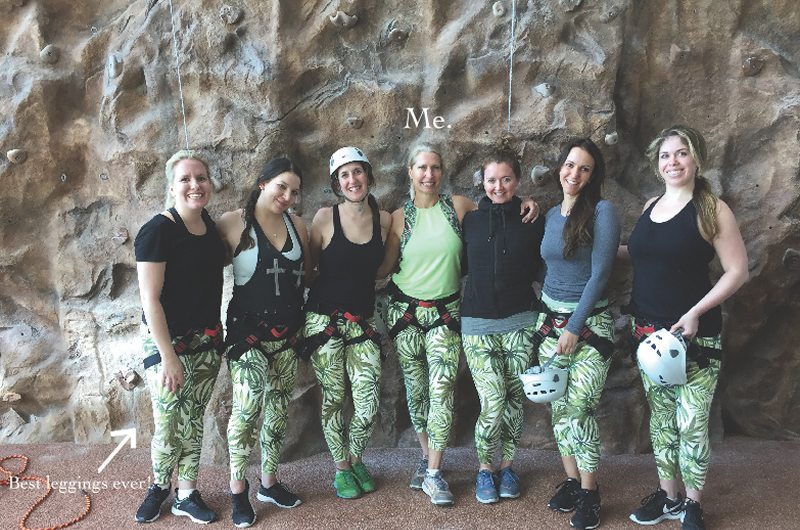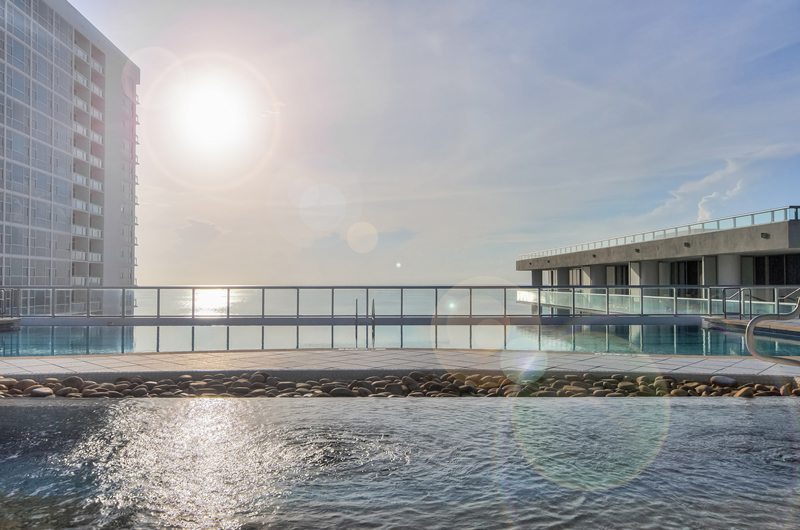 GET THE DISH
The Carillon Miami's new signature restaurant, The Strand Bar & Grill, looks out onto the ocean. Featuring a contemporary farm fresh culinary concept that highlights South Florida's organic community sourcing ingredients from local boutique farms utilizing contemporary American cooking techniques and Mediterranean influences, with wellness at its core.
Plant Food + Wine restaurant and education center. Vegetables never tasted this good. A must visit to this culinary revolution started by Matthew Kenny, an innovative and remarkable chef and brand working to revolutionize the way we eat.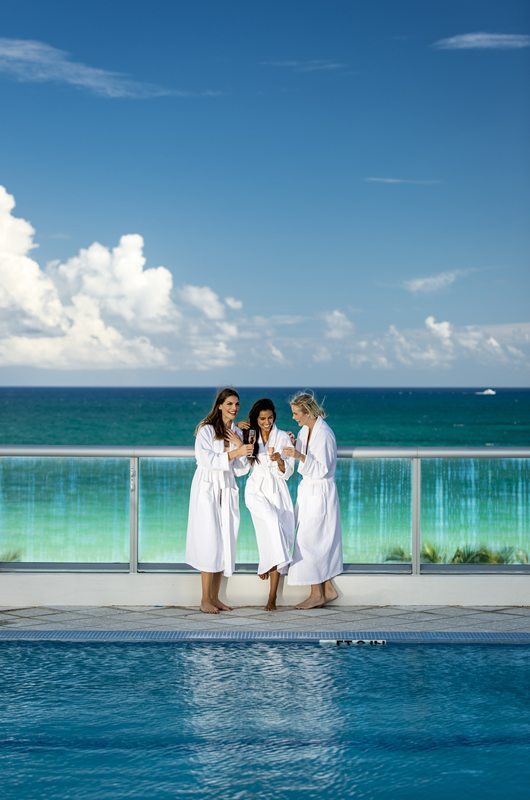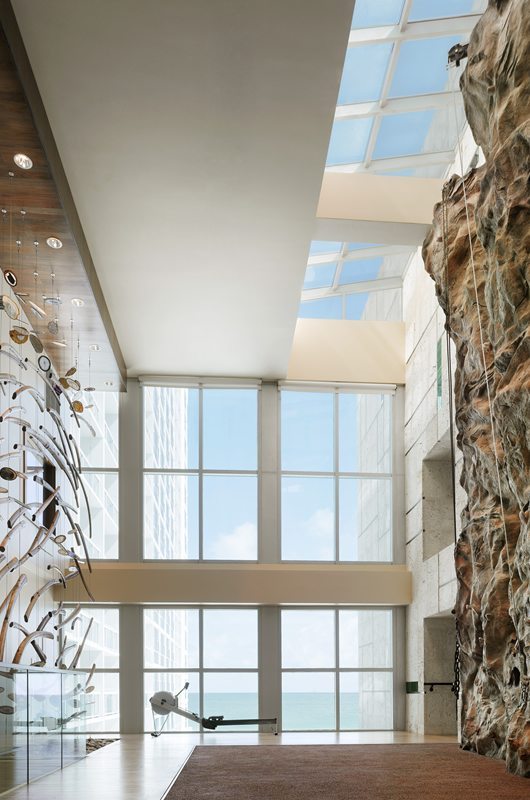 OUT AND ABOUT
The resort is just minutes from high-end dining and shopping, including Lincoln Road Mall and Bal Harbour Shops.
Wynwood Art District – a safe haven where graffiti is on steroids and muralists from all over world gather to create street art producing pop culture like you've never seen.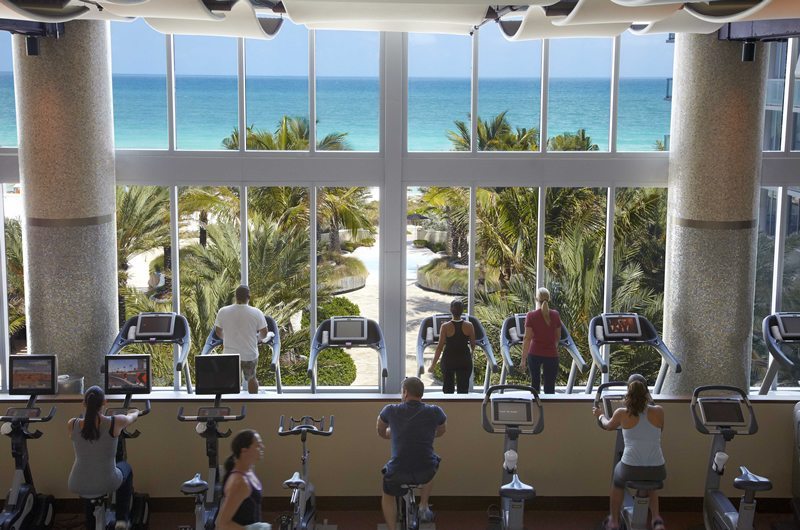 HERE'S THE SCOOP
At Carillon Miami Wellness Resort, you'll feel happy, relaxed, and totally pampered. The all-suites rooms are ideal for girlfriends sharing a getaway. Through floor-to-ceiling windows, guests can enjoy breathtaking views of either the Atlantic Ocean or the Miami skyline. The suites are modern with light and fresh color palettes with natural wood accents that include a separate living room, fully equipped kitchen, and spa-like bathroom. Ranging from 750-1150 square feet, these suites are the largest found in Miami. As much as you will enjoy your room, line up the exercise classes, schedule beach time and enjoy craft made cocktails at sunset followed with a healthy dinner. You will return home rejuvenated, refreshed and ready to walk down the aisle.