Champions Retreat, Evans, Georgia
Georgia Charm
By Lynne Leonard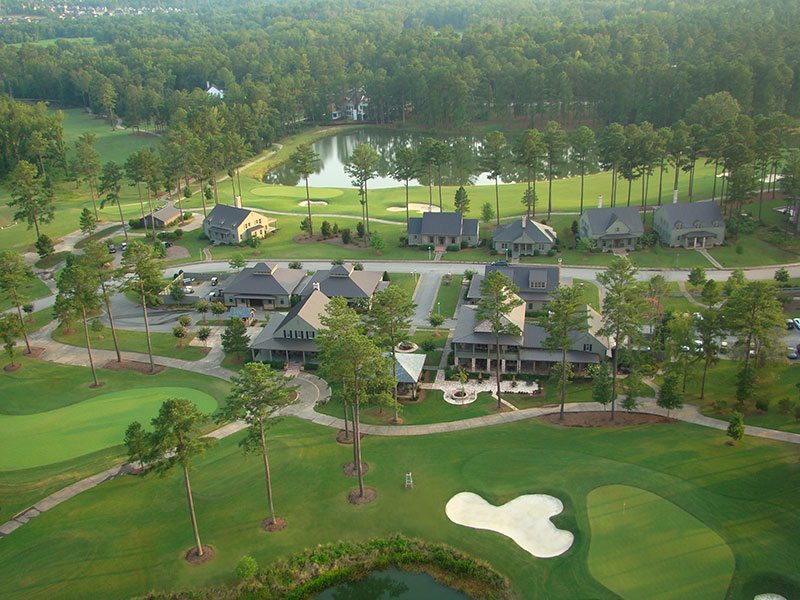 Get Acquainted
Jack Nicklaus, Arnold Palmer, and Gary Player, elite members of the golf world's most gifted players, collaborated, creating Champions Retreat Golf Course in charming Evans, Georgia. A short fifteen-mile drive from world famous Augusta National, Champions Retreat hosts international visitors, club members, and Southern Brides. This one-of-a-kind, 27-hole course surrounds a uniquely designed village comprised of the golf club, guest cottages, and The Barn. (No animals here, a 10,000-square foot event space, with rustic touches, elevated with fine furnishings, original art, and chandeliers.) Champions Retreat is a prototype for Southern sophistication.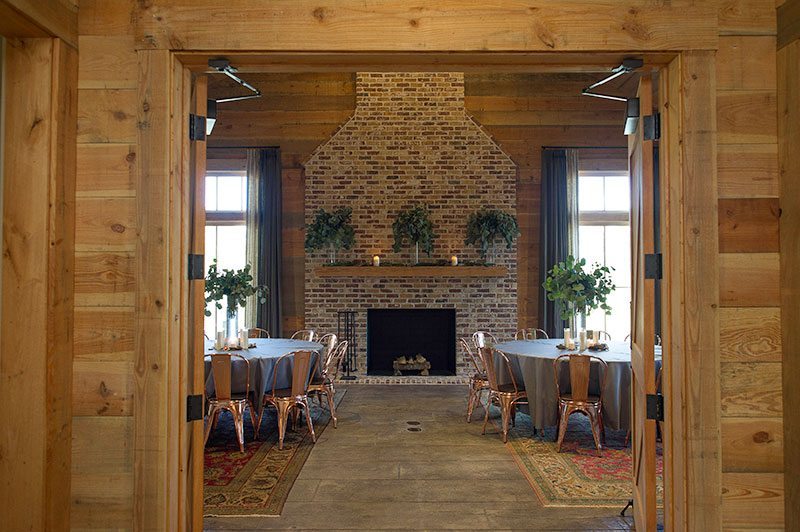 We Simply Adore
Savoring artfully prepared Low Country Cuisine while dining by the cottage fire pit
Relaxing in the cottage gathering room for catered brunches or evening cocktails
Sharing the cottage with seven other couples or family members for a wedding or bachelorette party
Enjoying the cottage porches, fireplaces, and cozy bedroom linens
Planning a bachelor party featuring rounds of golf and dining at the Golf Club Grille
Improving golf skills by scheduling a lesson with a Retreat Pro
Dining at the trendy Retreat Grille House for breakfast, lunch or dinner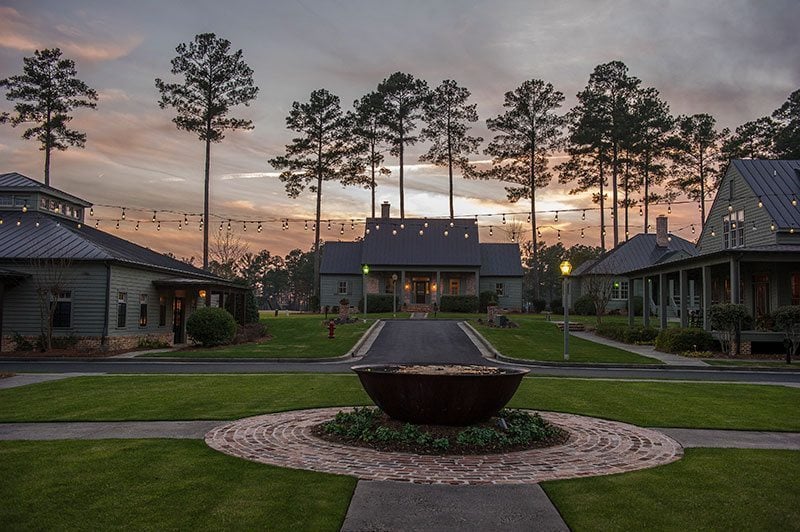 Big Day Details
Wedding ceremonies held in specified indoor and outdoor locations including one by the Savannah River with a classic wetlands view
The Barn has a bride's room, banquet hall, private dining room and lounge
An onsite wedding planner suggests unique decorations, advises on seasonal delectable menu items and assists with transitions on the property
Golf carts supplied to transport cottage guests during venue events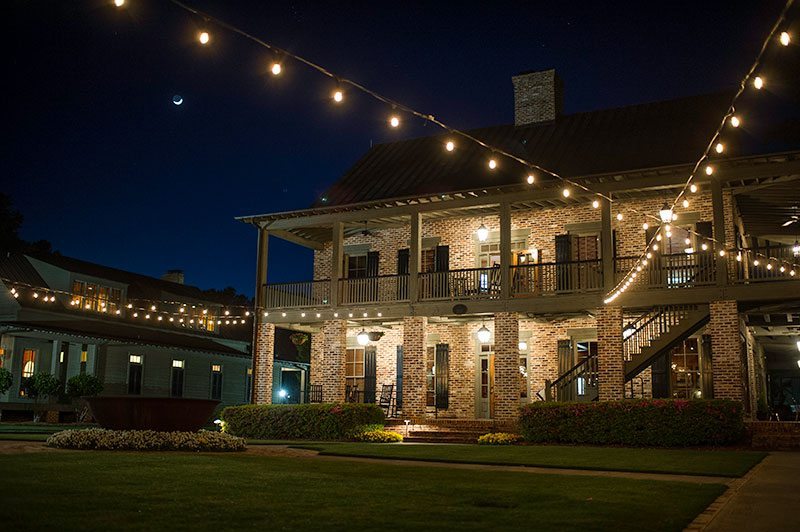 Note to Self
Augusta, Georgia is ten miles from Evans and does have a regional airport with service on Delta and American from Charlotte and Atlanta. Guests may also fly into Atlanta and drive to Evans, a 144-mile trip. The Columbia, SC airport is only 73 miles from Champions Retreat. After driving through the property's gatehouse entrance, Champions Retreat communities deserve notice. Spacious, custom homes built on well-manicured lots are a vital aspect of the Champions Retreat Golf Club community. Temporary leases are offered on some of these impressive private homes each April during the Masters Golf Tournament. Research online sites for Retreat home availability during intended wedding or honeymoon stays. Upon arrival, park the car, get familiar with driving the golf cart and enjoy the quiet tranquility of this fresh and yet unpretentious enclave.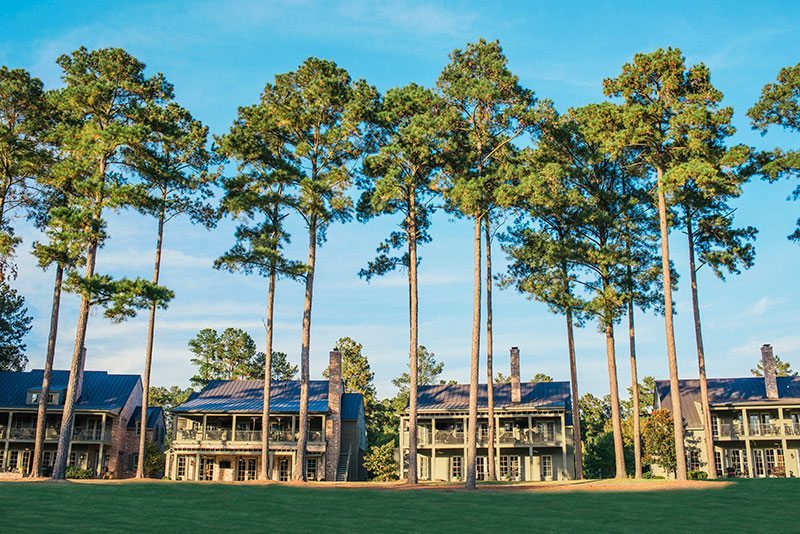 Here's the Scoop
Couples searching for a relaxing, upscale Southern wedding site may choose Champions Retreat. Cottages are roomy, well-appointed, and walking distance to the event venue, The Barn. Champions Retreat cuisine and service are superior when compared to destination wedding all-inclusive resorts or city hotels. The friendly professional staff enhances any visit here. Enjoy the beautiful Georgia outdoors during your Retreat experience. Expect Southern hospitality when scheduling your destination wedding at Champions Retreat.