Ease, elegance and exciting European Honeymoon Destination
Hotel Amigo – Brussels. Belgium
By Suzanne Scharff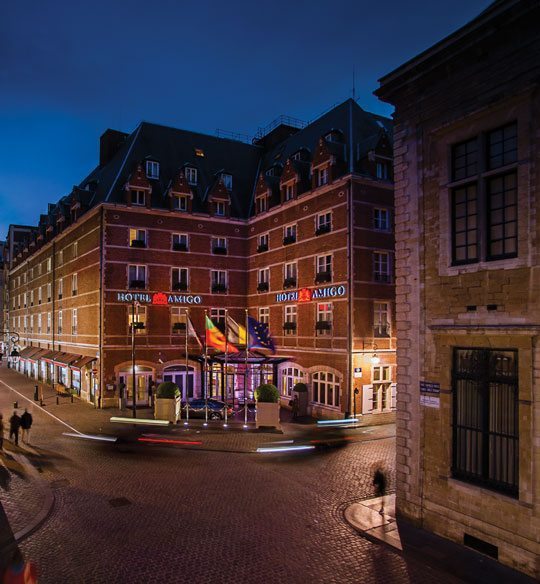 GET ACQUAINTED
Brussels, the capital of Belgium, is an exciting city filled with a dynamic art, political and social scene. Nicknamed "the European Village", and often compared to as the "mini-Paris," honeymooners will delight in this little powerhouse that offers the best of experiencing historical importance and beautiful landmarks as well as trendy fashion, food and bars.
Charming and ideally located in the heart of Brussels sets the inviting Hotel Amigo with 158 rooms and 19 individually designed suites, beautifully appointed in luxurious furnishings in soothing subtle monochrome tones that provide the utmost in comfort and relaxed elegance.
EAT, DRINK & BE MERRY
Two onsite eating/drinking venues provide a cozy yet energizing atmosphere. Bar Amigo provides all your daily sustenance with light or heavy bites, a refreshing drink or an intimate supper in a lounge meets chic living room décor with a birds eye view of the bustling streets.
Ristorante Bocconi, This haute Italian establishment whips up savory and divine dishes in the surround of sleek contemporary décor. Come sunrise, it is a veritable farmers' market; boasting a sumptuous breakfast buffet.
OUT AND ABOUT
Rene Magritte Museum -famous surrealist artist
Atomium- built for Expo 58, Brussels world fair; CNN named it one of Europe's most bizarre structures
Mini-Europe – miniature park showcasing reproduction sites from over 80 cities
Cathedral of St. Michael and St. Gudula – hauntingly beautiful and home to royal weddings
Grand Palace – arguably one of the most beautiful squares in Europe and UNESCO site
Galeries St Hubert – oldest shopping mall w/most impressive window displays of gourmet chocolates and upscale fashion
Maison Dandoy tea room – famous Brussels biscuits
Le Sablon – chic neighborhood with great shopping and lovely Cafés. Lola's was one of our favorites for a classis French bistro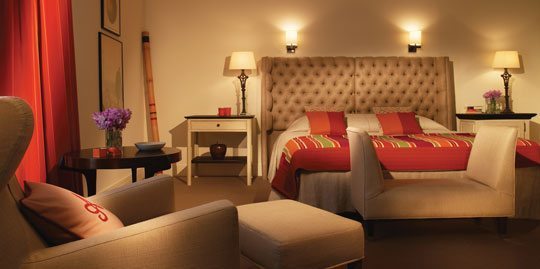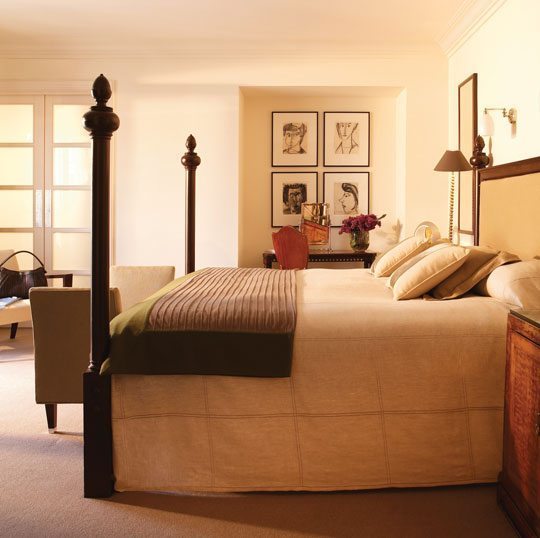 WE ADORE
Magritte Suite -named after the famous Belgian surrealist artist- stately refinement with whimsical artful touches
Tin Tin Suite – pays homage to the beloved 1st comic strip ever invented by Belgian cartoonist, Herge.
5-star hotel service – from reception, men in top hats and black-tail coats, to accommodations
Bar Amigo's Chocolate Tea – chocolate extravaganza from celebrity chocolatier Pierre Marcolini
Jazz Speakeasy Evenings – Tuesday speakeasy accompanied by local Jazz Duo – seasonal
Belgian Street Food Evenings – Ambassador Ballroom turned into a makeshift neighborhood lined with local foods, music and specialty drinks
WHAT TO KNOW
Brussels unique personality also lies in their unapologetic and discerning penchant for chocolate (Neuhaus, Wittamer,Marcolini), waffles (they've perfected), moules & frites (bring on the mayo) and an unquenchable thirst for beer (over 400 varietals) Also noteworthy:
Paris, to the west and Amsterdam, to the north are about a 3 hour train ride
English and French language are spoken
UNESCO World Heritage Site status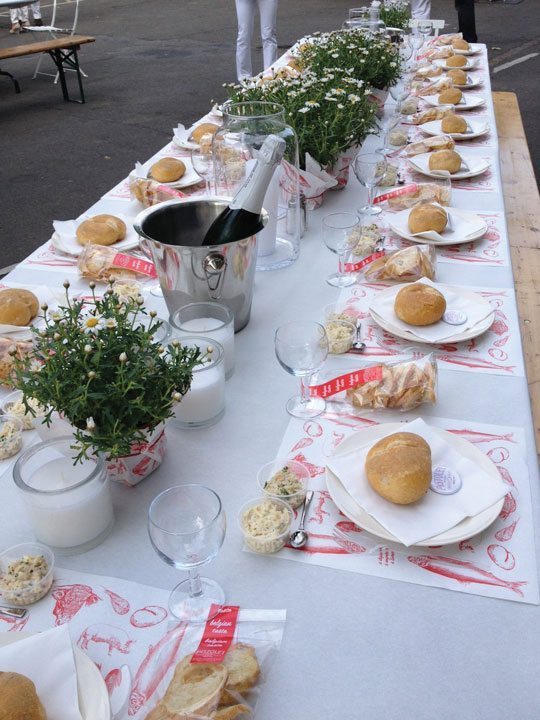 THE SCOOP
Originally a Spanish prison, the Hotel Amigo exterior boasts an imposing presence among the cobbled streets at the crossroads of The Grand Palace, Le Sablon antique district and other must see landmarks such as the inimitable Mannekin Pis. Brussels is an exciting and memorable destination – Hotel Amigo provides a gracious and welcome respite from your daily activities with a seamless blend of local old world charm with modern amenities. A true Honeymoon Haven in a European Hot spot.