Noelle, Nashville, a Tribute Portfolio Hotel || Nashville, Tennessee
WHERE SOPHISTICATION AND ART DECO COME TOGETHER
By Paula Mettler
GET ACQUAINTED
Located at the cross of Fourth Avenue and Church Street on historic Printers Alley, Noelle Nashville is an experiential hotel nestled in what has recently become known as "Boutique Row." The property offers guests an authentic getaway that is specially curated by leaders of Nashville's flourishing creative communities. Noelle Nashville is listed on the National Register of Historic Places and has stayed true to its art deco roots since its re-imagination in 2017.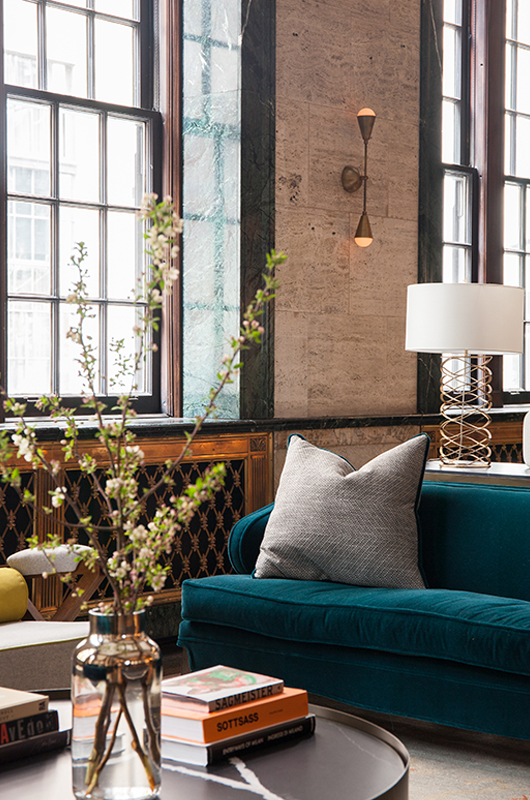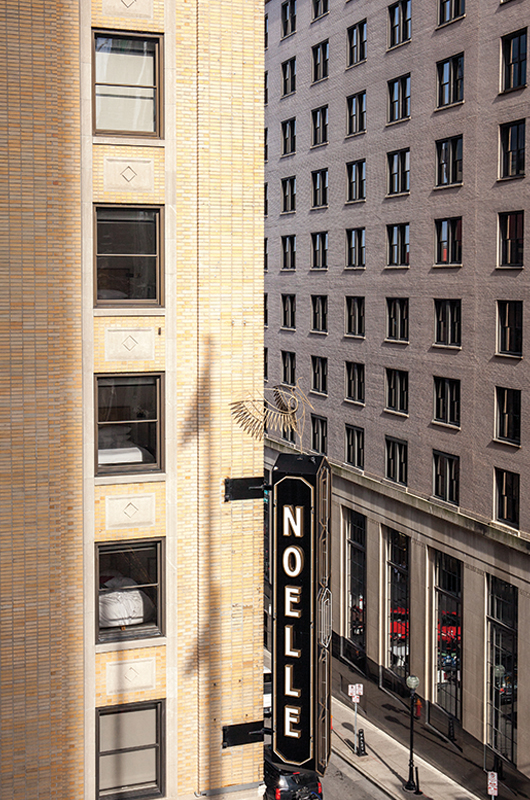 GET THE DISH
It's no surprise that Nashville is the home to some great eats. Noelle's in-house restaurant Makeready L&L takes an eclectic approach to Southern-tavern cuisine. The hotel is also home to one of Nashville's favorite mid-century coffee shops, Drug Store Coffee. For a night out on the town, head over to Nashville's Germantown neighborhood for some of the best cuisine in the city, including Chef Julia Sullivan's Henrietta Red and Chef Katie Coss's Husk.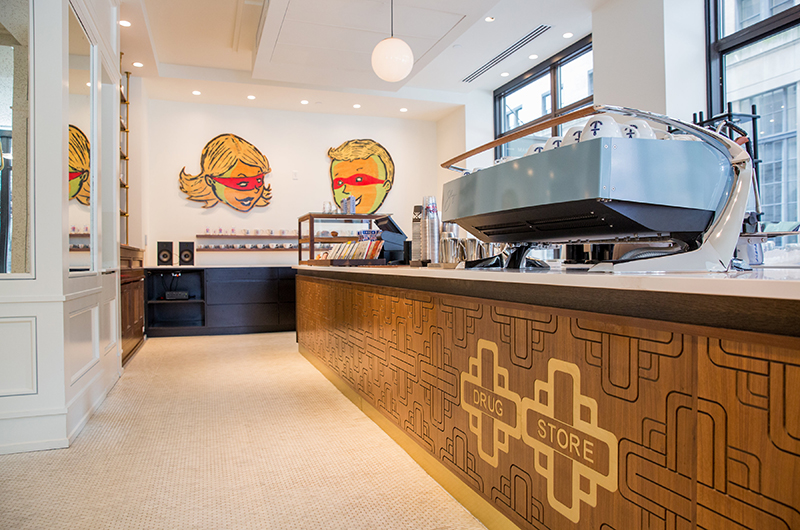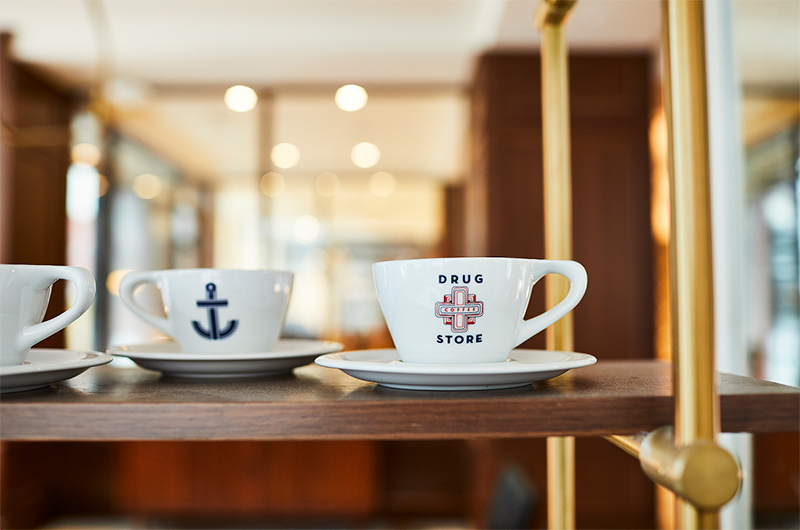 OUT & ABOUT
Nashville is home to endless hidden gems, including Jack White's Third Man Records and the collection of quirky and artsy dives in East Nashville. Stop into the Listening Room Cafe to hear some of Music City's best talent in an intimate venue setting.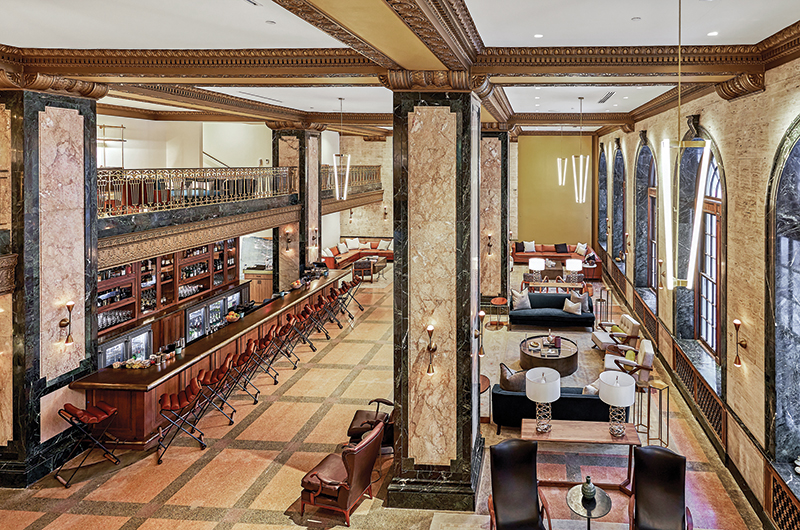 BIG DAY DETAILS
Noelle Nashville offers a breathtaking view of downtown from their rooftop bar, Rare Bird. This year-round aerial lounge serves seasonal cocktails and noshes, and it is the perfect space for a rehearsal dinner. On the day of the wedding, you can host a lovely ceremony in the Saidee Gallery, which can accommodate 120-140 guests. After the nuptials, step into the Trade Room for an upscale reception. The Trade Room boasts all-American wine lists, classic cocktails, and local brews.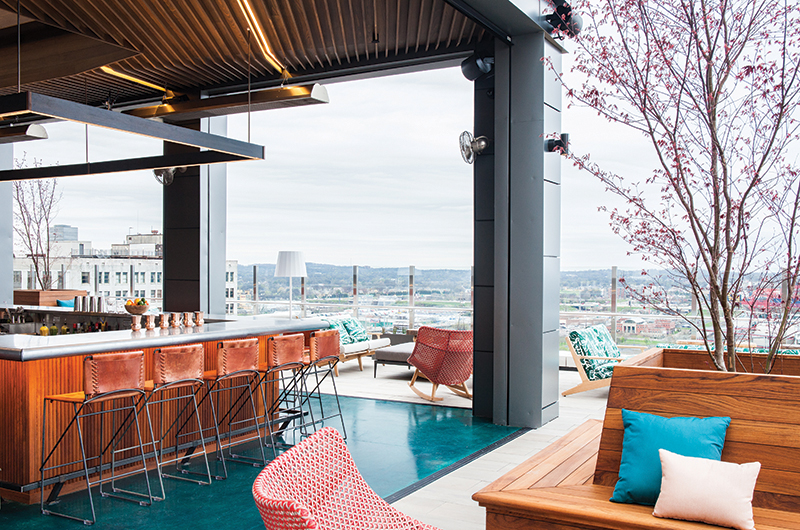 WE SIMPLY ADORE
Noelle's key designer Nick Dryden of Architecture and Design (DAAD) reinvented the 88-year-old building as a gathering space for creatives while maintaining its authenticity and art deco inspired nuances. From the hand-forged furniture knobs inspired by a 1930's haberdashery, to the specially curated esoteric scent of Noelle, not one detail was passed over. The culmination of small characteristics gives the property a true sense of luxury that carefully balances integrity and originality.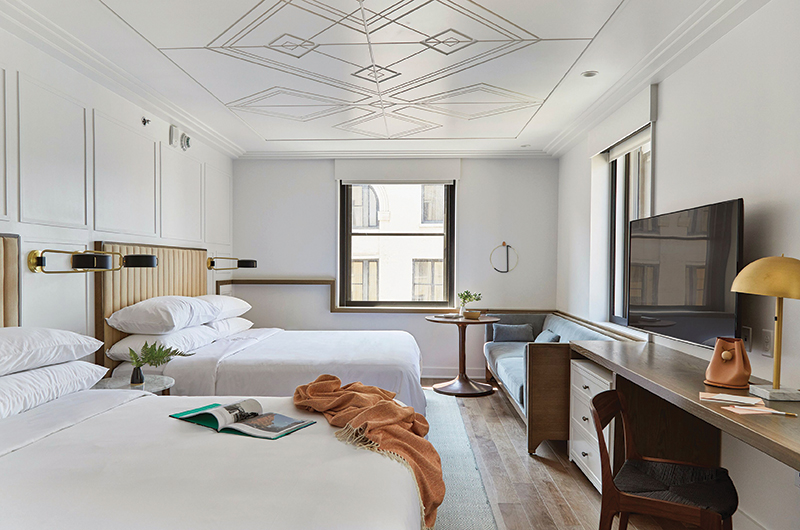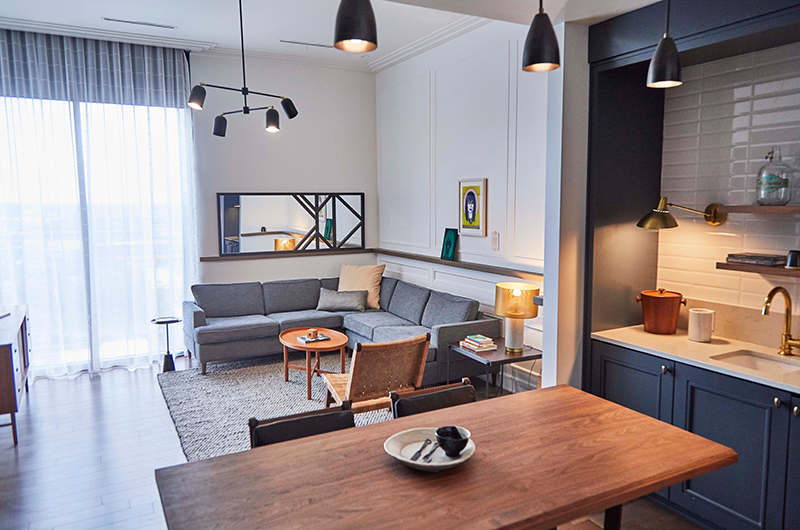 NOTE TO SELF
Be sure to arrange transportation from the airport in advance. Nashville is growing quickly, and traffic is heavy, especially in the afternoon.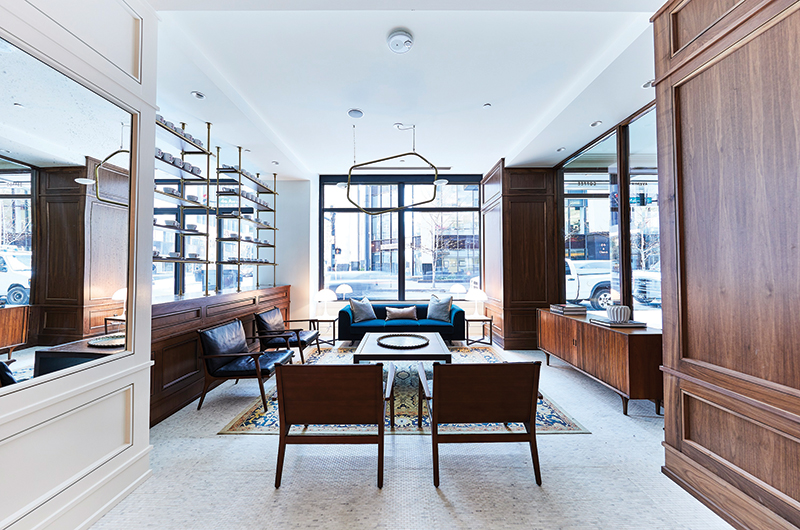 noelle-nashville.com