Harbour Village Beach Club in Bonaire, Netherland Antilles
Adventure For The Adventurous
By Lynn Walker
So many times, when a location is touted as adventurous, you will conjure up the vision of rustic. However, at the Harbour Village Beach Club, you will never sacrifice luxury and non-stop indulgence for non-stop adventure. Bonaire has been vote the #1 dive location by readers of Scuba Diving Magazine and because it is located outside of what is known as "the hurricane belt" it gives residents, visitors and honeymooners, perfect weather year round with average temperatures of 82°F, and water temperatures of 80°F.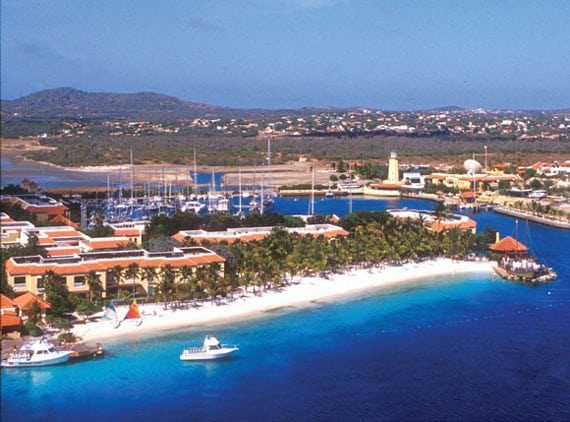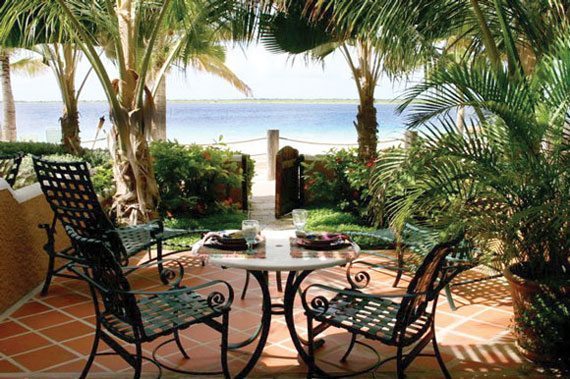 Harbour Village Beach Club is situated on a four-acre, private peninsula, all-encompassing an onsite PADI 5-star Dive Center, a private 64-slip marina, a full-service spa and a private white-sand beach offering breathtaking sunsets just outside your oceanfront suite. The resort presents 30 upscale, well-appointed guest rooms and suites with extensive amenities including complimentary wireless internet access and your own cozy hammock on a private patio. "STRESS BE GONE" you have arrived in paradise.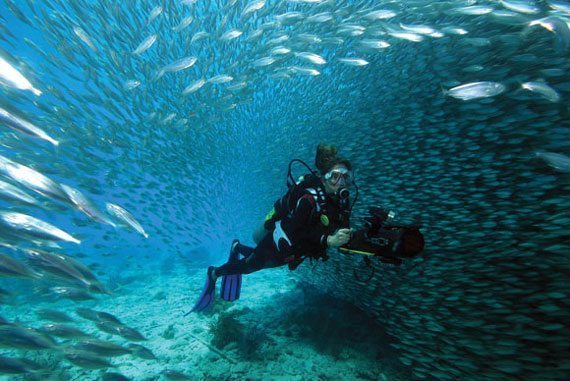 We Simply Adore
The complete sensation of exclusivity and tranquility.
The convenience of stepping outside your door to snorkel or dive the shipwreck of the 60 ft. "Our Confidence."
Daily scheduled boat dives at some of the near 90 dive sites, with 300 species of fish and 120 different types of coral.
Returning from a day of adventure to a romantic meal at La Balandra.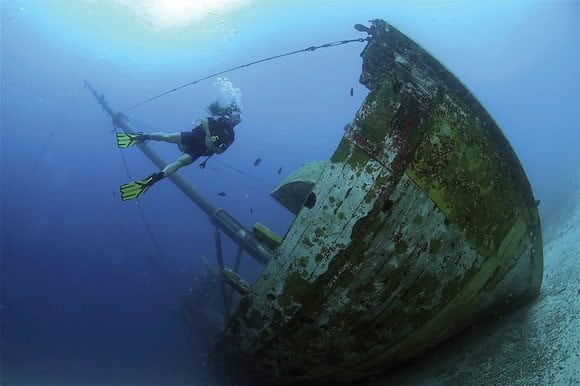 Note to Self
For a once in a life-time adventure make arrangements for the florescence night dive or snorkel and explore the mysteries of light and color transcending from the underwater life.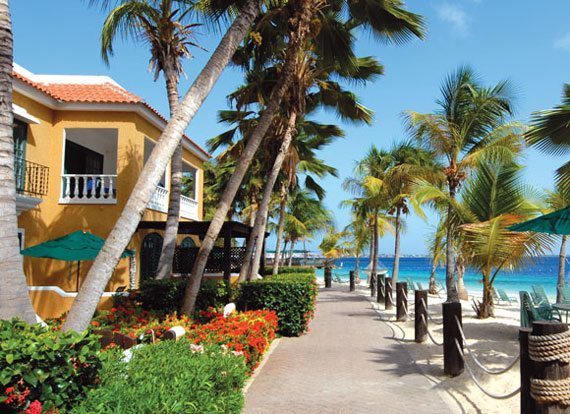 Out and About
Explore LAC, the largest bay in the Netherlands Antilles and part of the Bonaire National Marine Park and thrill to the acrobatics of the Windsurfers.
Try your balance at Kite Boarding, from lessons to soaring high. Kiteboardingbonaire.com
Admire the beauty of the Flamingos. Bonaire is one of the only breeding sites in the Southern Caribbean.
Examine the rich culture and history of Bonaire touring the Salt Pans, Slave Obleisks or visit the caves and find some creatures of the night. Tourismbonaire.com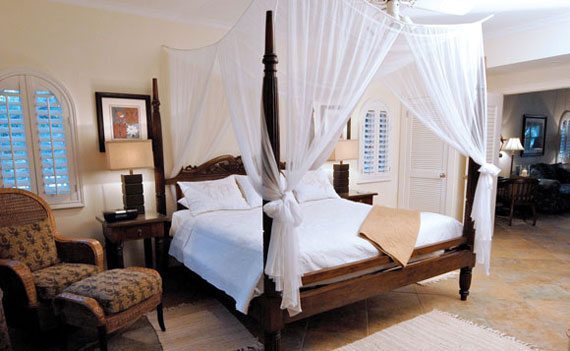 Here's the Scoop
There are direct flights from Newark, Houston and Atlanta, pack your bags for fun and frolicking. You don't have to give up luxury to be venturesome, at Harbour Village Beach Club it is all about providing their guests with an effortless experience, surrounding them with an endless playground of adventure in a landscape of romance.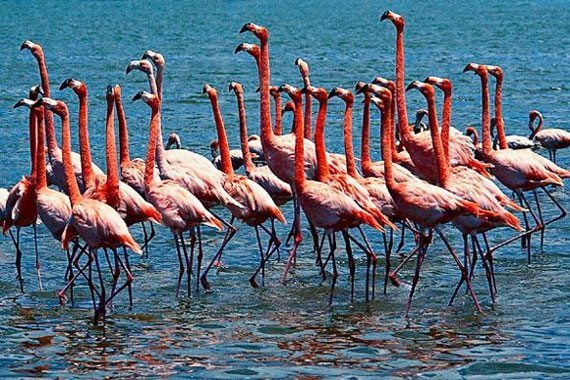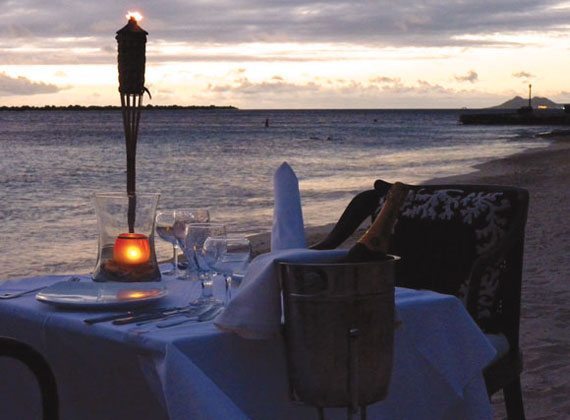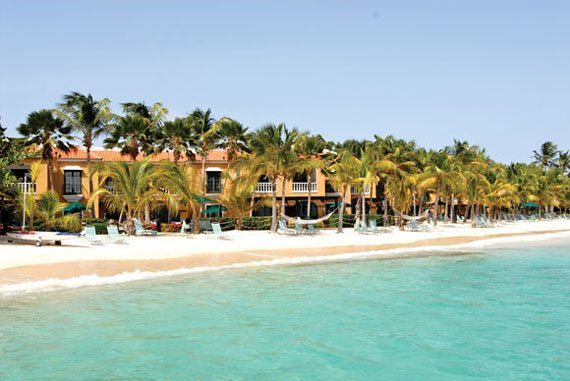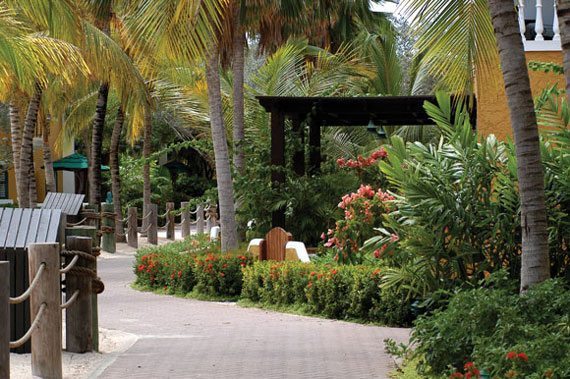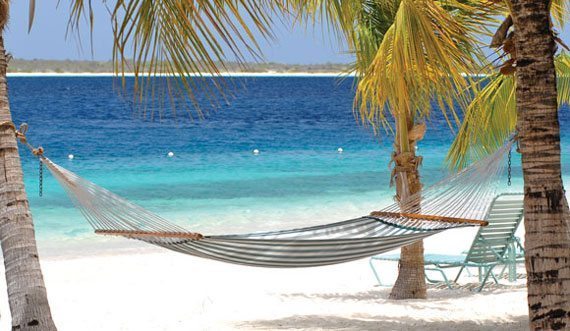 Visit Harbour Village Beach Club!