LA ISLA BONITA – Belize
Las Terrazas Resort, Amergris Caye, Belize
by Simona Cassius
Get Acquainted
After landing in Belize City, we took a commuter flight, accommodating approximately 14-20 passengers to the island of Amergris Caye, Belize's largest island, known also as 'La Isla Bonita'. It is during this flight that I got my first glimpse into the crystal clear waters Belize is known for.
Situated on the northeastern coast of Central America, Belize is the only country that has English as its official language. Las Terrazas Resort, is a peaceful retreat with 37 beautiful townhomes, ranging from one to three bedrooms all equipped with full kitchens and living rooms. You can have your central America wedding ceremony with the sunset and gleaming waters as your backdrop, bare feet in the sand, tiki torches lighting your path and make your way to the rooftop restaurant for delicious Caribbean/Central American cuisine and celebrations.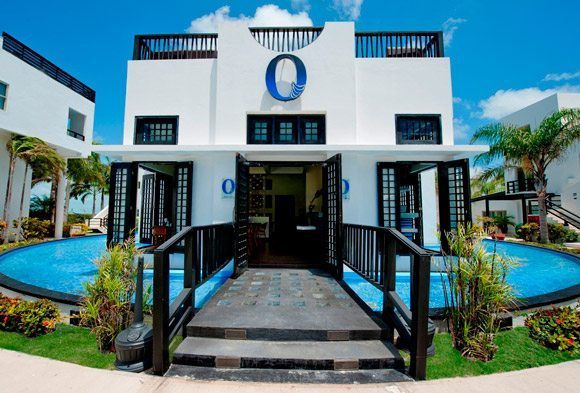 We Simply Adore
The Ocean View Penthouse with a private plunge pool on your own over-sized balcony for a perfect romantic honeymoon. Doesn't get much better than that.
Tasting every smoothie on the menu while unwinding in the infinity pool. The breakfast smoothie was a favorite- fresh pineapple, vanilla yogurt and coconut.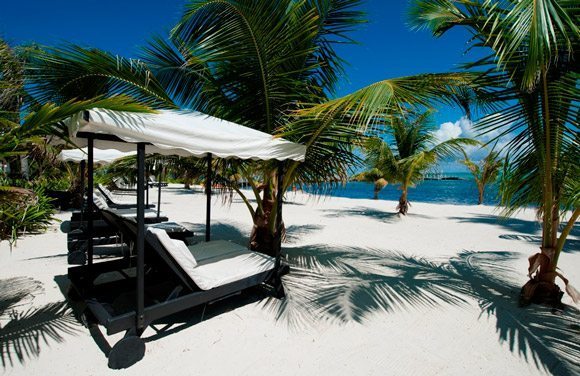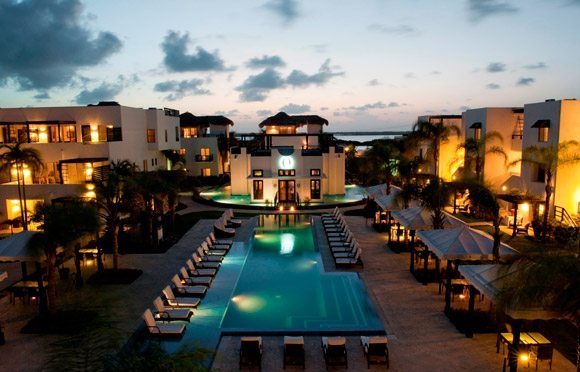 Note To Self
Indulge in a massage right on the beach, just check the weather. If you're there during the rainy season, this is a tropical climate with scattered showers possible. You can guess how I know that.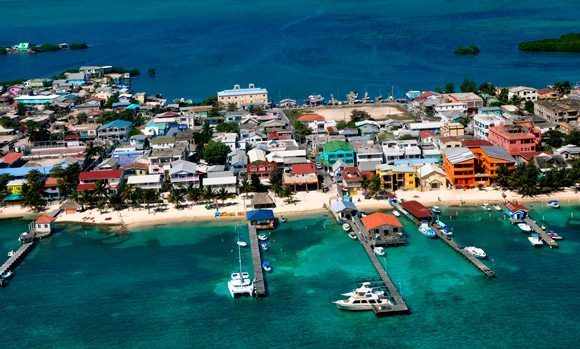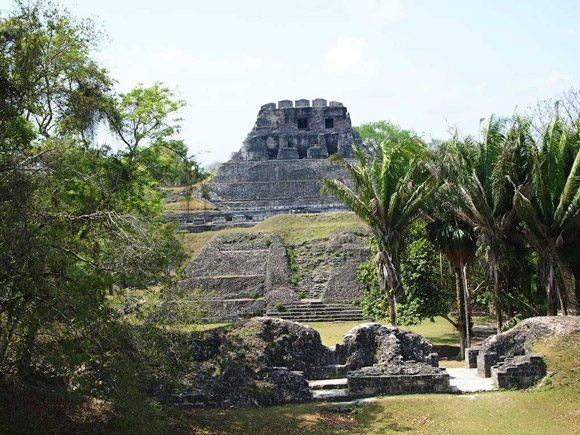 Out And About
The Belize Barrier Reef is one of the largest barrier reef systems, after the Great Barrier Reef in Australia, with some of the finest diving and snorkeling in the world. At one point, I was totally surrounded by various species of fish, sea turtles, nurse sharks and stingrays.
The Lamanai Mayan Ruins Tour was a fantastic way to not only see and climb the temples, but have exciting wildlife sightings from the boat ride over- howler crocodiles, toucans and monkeys, just to name a few.
Don't feel like leaving the property? Walk outside your door and take a paddleboard or kayak out for the afternoon. It's included in your stay.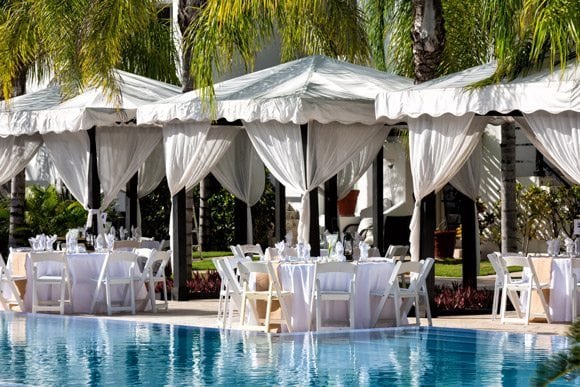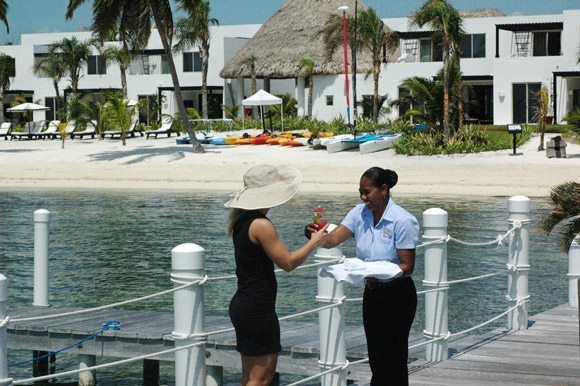 Here's The Scoop
When you are greeted on the dock by staff members with a cold drink in hand, you know you have arrived at the right place. You are escorted to a massage chair in the open lobby to have your shoulders massaged with ocean breezes enveloping you.
The staff at Las Terrazas Resort will do everything they can to make your day as magical as possible. Getting married on the property means having the day just for you, they don't book more than one per day.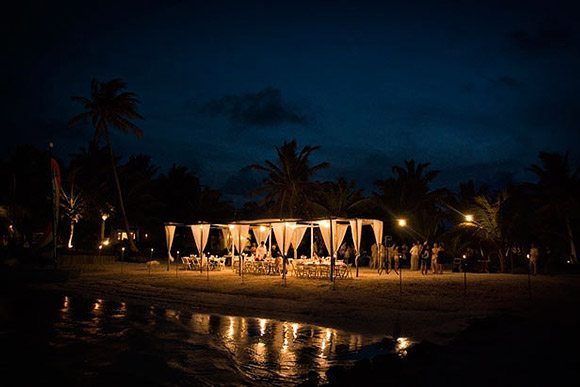 To book your amazing stay at Las Terrazas Resort.