Paradisus Resorts, Dominican Republic
Pick Your Paradisus – Dominican Republic
By Lynn Walker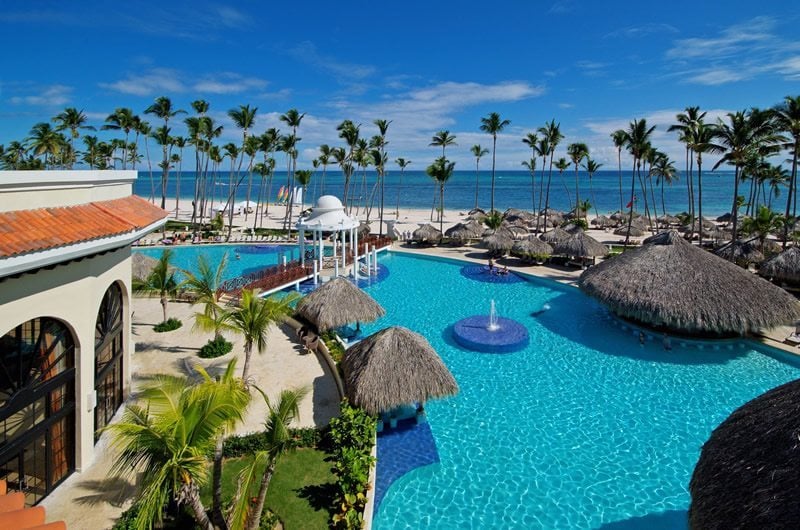 Get Acquainted
Paradisus Punta Cana or Paradisus Palma Real? It is hard to choose which paradise you may want to indulge in. Both of these properties are located on the east coast of the Dominican Republic, less than 30 minutes from the Punta Cana International Airport in the legendary Bavaro Beach area. Both luxury resorts are five-star, all-inclusive; choose from, Standard, Royal (adult only), Family Concierge and the Reserve (all suites great for extended stay.) The ambiances of the two resorts are completely different, so why not over indulge and sample both properties?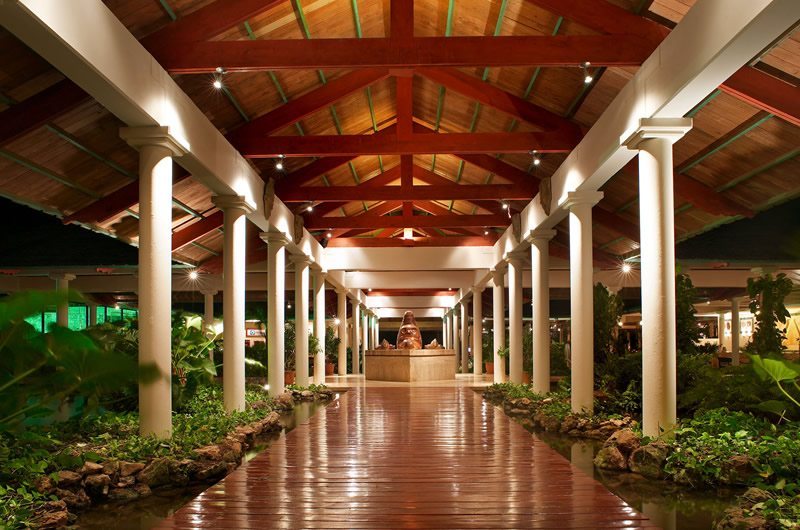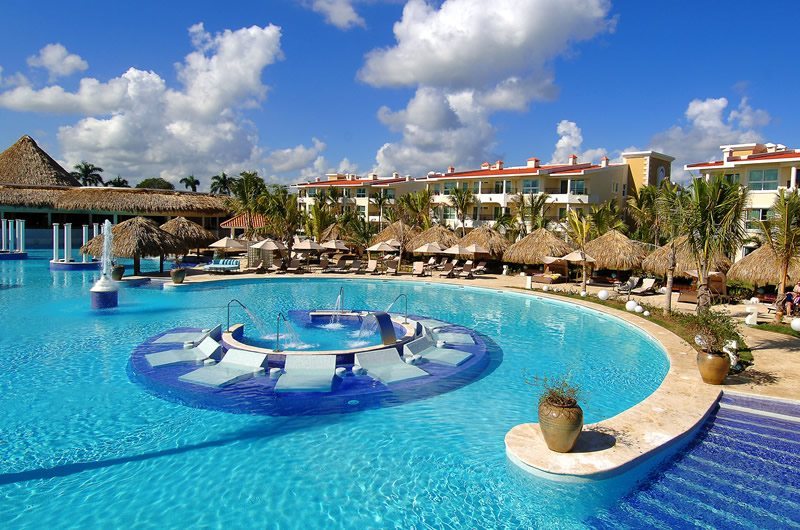 We Simply Adore
Even though both properties offer family friendly and adult only luxury services, they have a personality all their own. Paradisus Punta Cana has a more casual, cozy, 'islandy' feel with lots of greenery and lush tropical gardens while Paradisus Palma Real has a very modern, sleek, sexy feel still surrounded by the lush tropical gardens.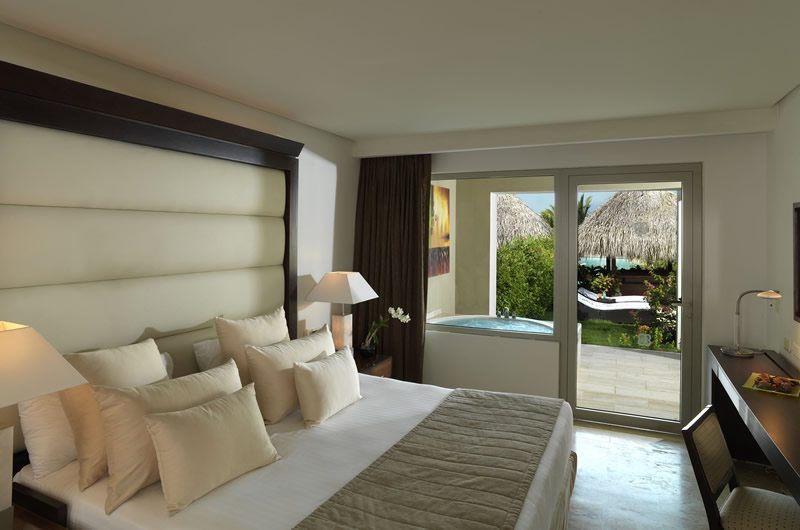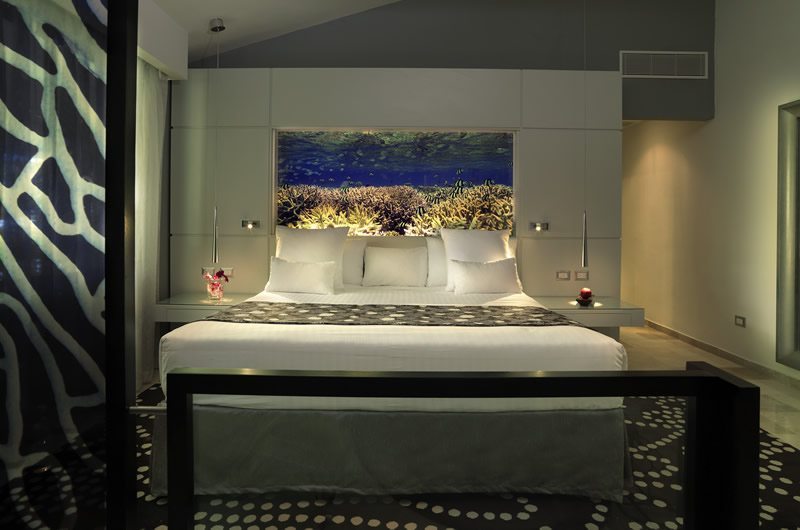 Big Day Details
You won't go wrong with either selection for your Big Day! Paradisus Resorts offer a plethora of packages from the Wish Package for an intimate, romantic gathering to the Fantasy Package. Whatever your dreams may be each can be customized to accommodate the needs of the bride as well as her family and friends. The Paradisus Romance Team can assist with your choices.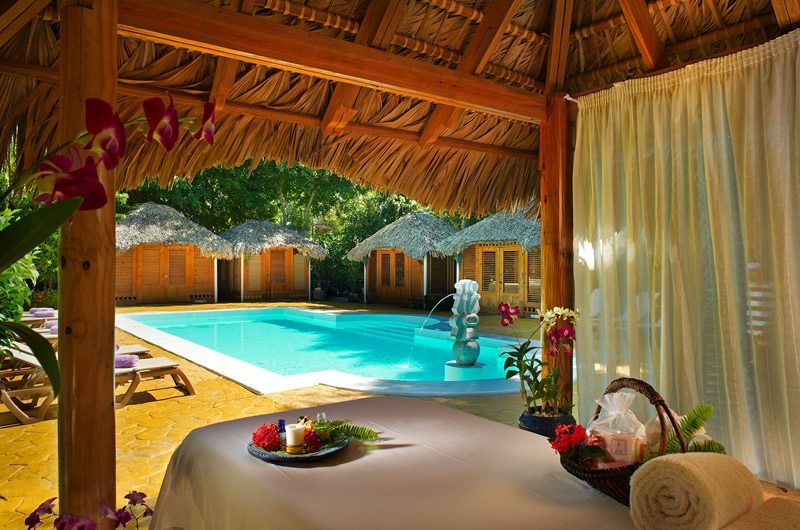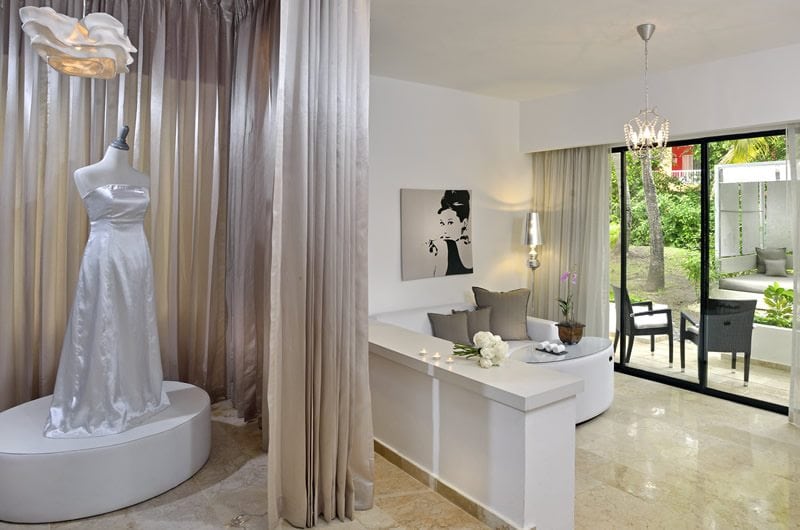 Note to Self:
All wedding ceremonies are symbolic but civil or religious ceremonies are available for an additional fee.
Make dinner reservations, or have your butler make reservations, for your top à la carte dining choices in advance, some locations fill up fast.
If you are staying at Palma Real, dine at Passion, by Martín Berasategui' one of the world's finest chefs, winner of 8 Michelin stars. (There is an additional fee to dine here)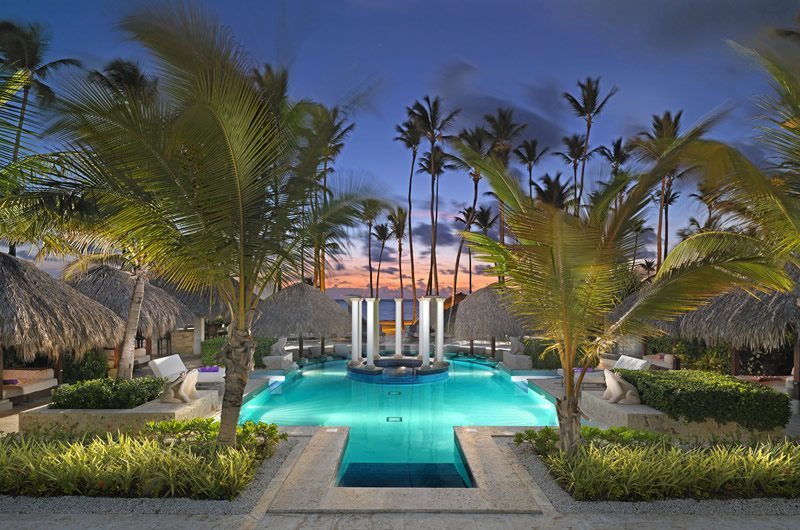 Out and About
Both the Paradisus Punta Cana and Paradisus Palma Real are extremely family-friendly and each has a Kids Zone, a club focusing on children ages 1 to 12 and a baby zone. Activities abound with something for everyone such as: wall climbing, painting classes, tennis, kayaking and dance lessons plus yoga, pilates, and other fitness and life enrichment activities. If you choose Paradisus Punta Cana, bring your clubs because guests are allowed to enjoy unlimited golf. And, if you choose Paradisus Palma Real, do not miss, the Yhi Spa and health club with 24,000 square feet of pampering services including a water ritual center and outdoor Oriental garden.
As the sun sets each resort comes alive with ambient lighting, tropical sounds, and the tempting smells of some exquisite dining options. Saver the cuisine and romance, but don't turn in too early the nightlife is exceptional with lively music, dancing and entertaining shows.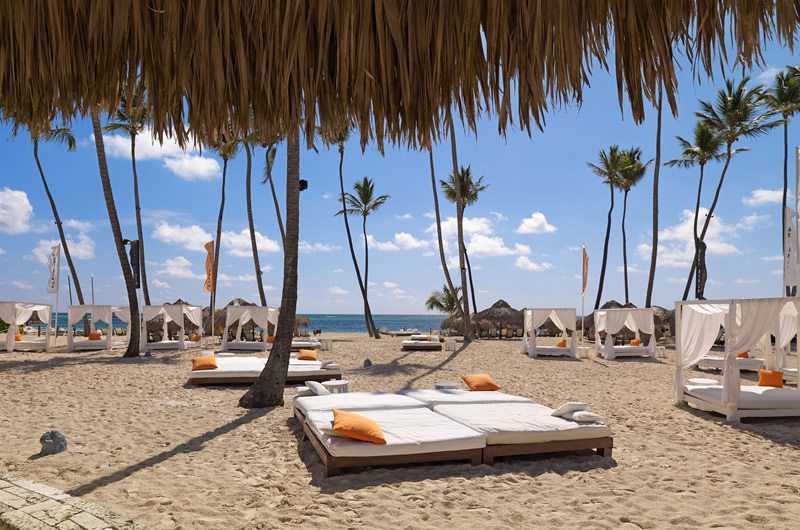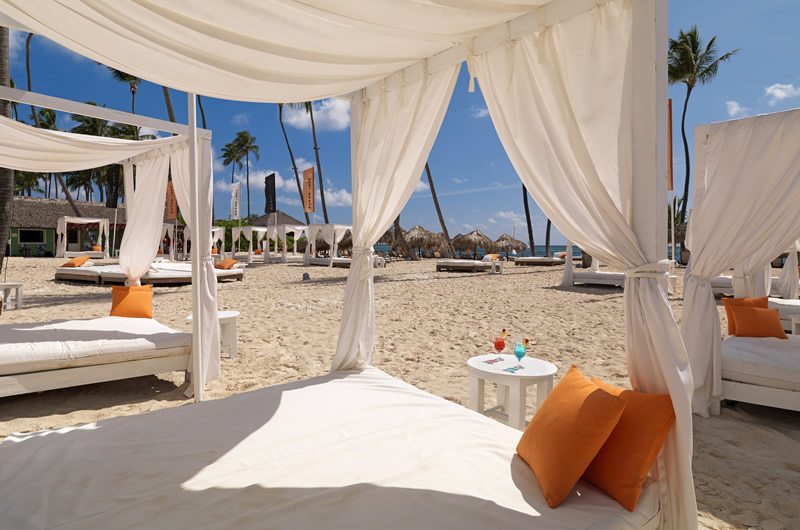 The Scoop
No matter what you are looking for, a Destination Wedding or Exquisite Honeymoon location, the Paradisus Resorts of the Dominican Republic have it all, so no need to decide one over the other, choose BOTH! Take advantage of what each property has to offer and create an unforgettable experience for you and your guests.