The Tides Inn || Irvington, Virginia
A MINI-MOON WITH A MARINA VIEW
He Said, She Said – One Great Place, Two Different Takes
By Kayleigh & Adam Scharff
GET ACQUAINTED The Tides Inn, nestled in a private peninsula on the Northern Neck in Irvington, Virginia, offers a relaxing and rejuvenating experience, whether you're there for a girl's weekend, family getaway, or honeymoon. The resort, comprising twenty-five acres of land, showcases scenic views of Carter's Creek and the Rappahannock River. Nodding to The Tides Inn's history, which is tied to the water, photos and other marine relics are artfully placed throughout its facilities. Picturesque views and soft breezes gently blowing from the coastal water provide the fresh air and serene atmosphere make an idyllic setting that's characteristic of a mini-moon at The Tides Inn.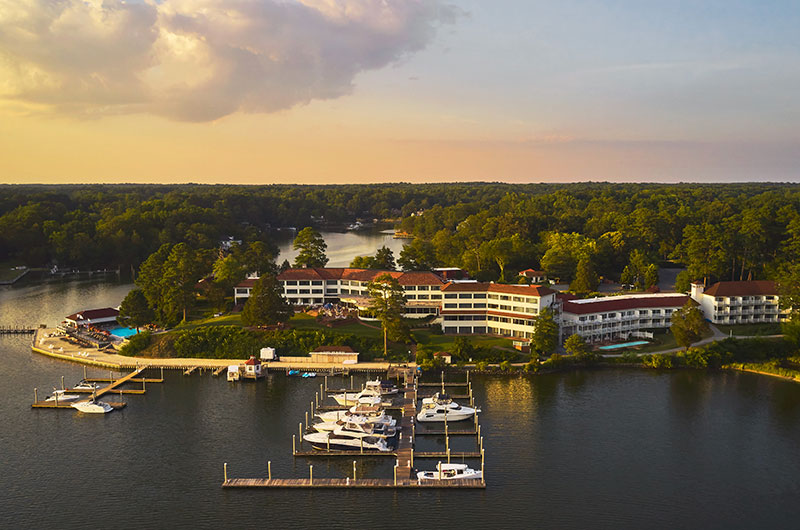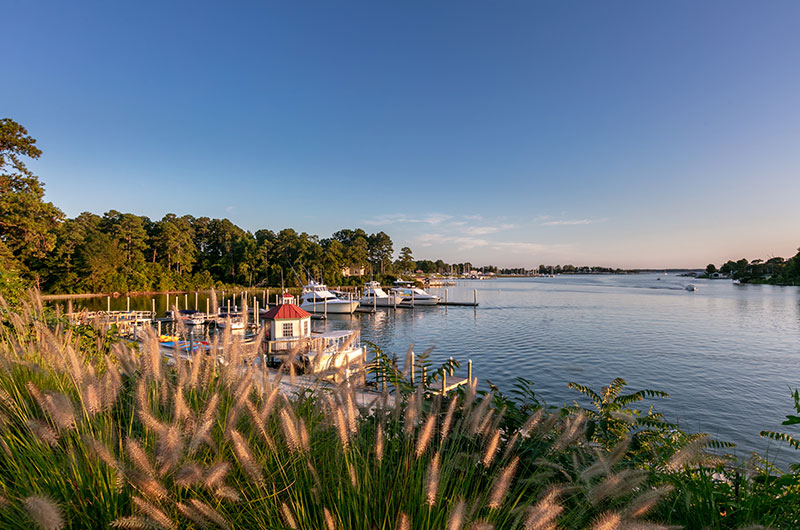 HERE'S THE SCOOP The Tides Inn is the ideal destination for newlyweds to recharge after a fun-filled, fast- paced wedding weekend. Whether you're soaking up the sun by the pool in the summertime or watching the leaves change while sipping a fresh, hot latte on an Adirondack chair overlooking along the water, you will find a peaceful retreat at this resort. A mini-moon at The Tides Inn, with its water views, amazing food and drink, and friendly staff, is everything you need for a newlywed getaway.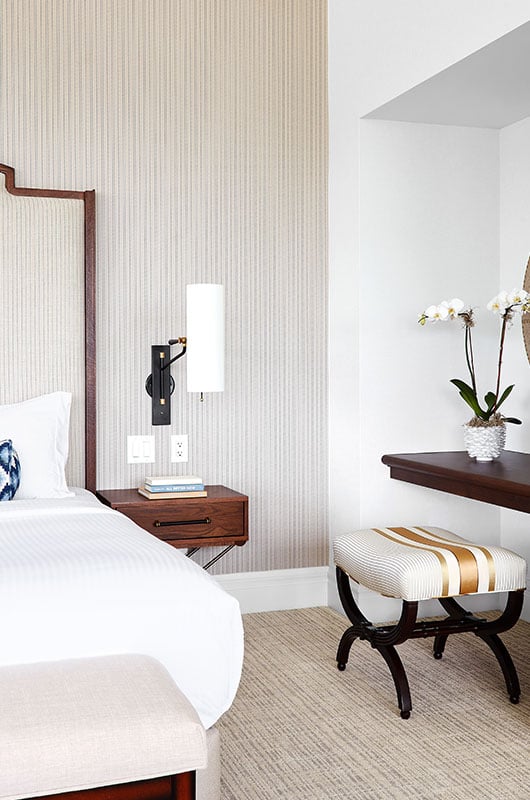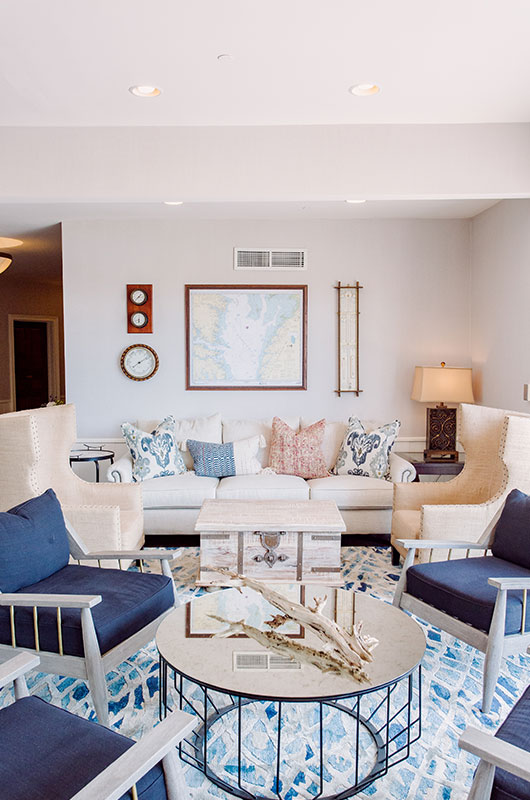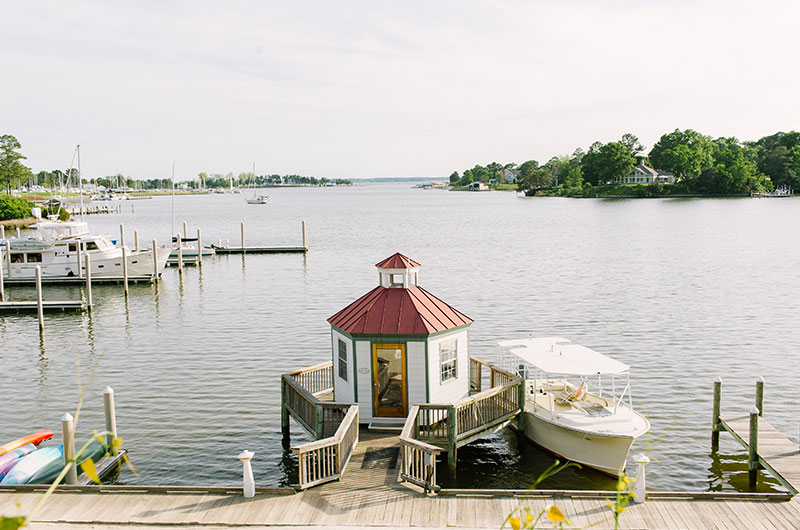 GET THE DISH
Each of The Tides Inn's restaurants features a different culinary experience. Enjoy a fresh salad or sandwich (or even a slice of key lime pie) at the Golden Eagle Grill before you head out on the golf course. Grab fish tacos at Fish Hawk Oyster Bar, a casual, modern outdoor spot that serves an array of signature cocktails and seafood classics. Finish with a romantic dinner at the elegant Chesapeake Restaurant and Terrace, which offers breathtaking sunset views and an upscale twist to southern seafood, or surprise your taste buds at Overlook Dining: although its four-course menu changes every day, its cuisine and intimate outdoor setting flaunting the marina landscape is unfailing.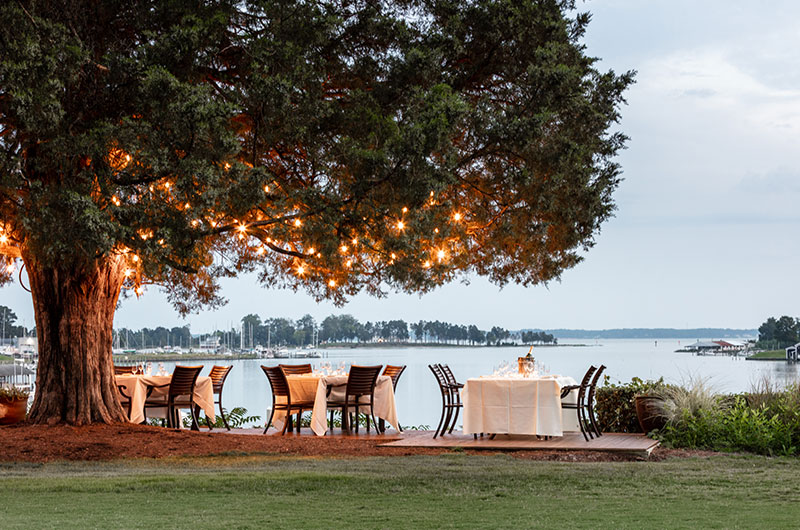 She says: Overlook Dining was the most romantic meal I've ever had. We sat underneath café lights with an open view of the water, while watching the sunset on the bay. It was breathtaking!
He says: Chesapeake Restaurant and Terrace offers a diverse menu and well-designed wine list that accompany each item. Ask Travis, the master sommelier, for wine recommendations that pair well with your meal!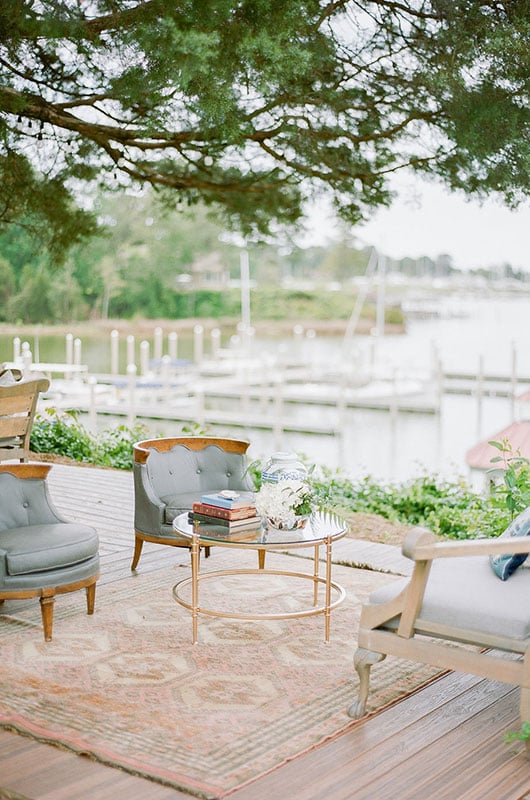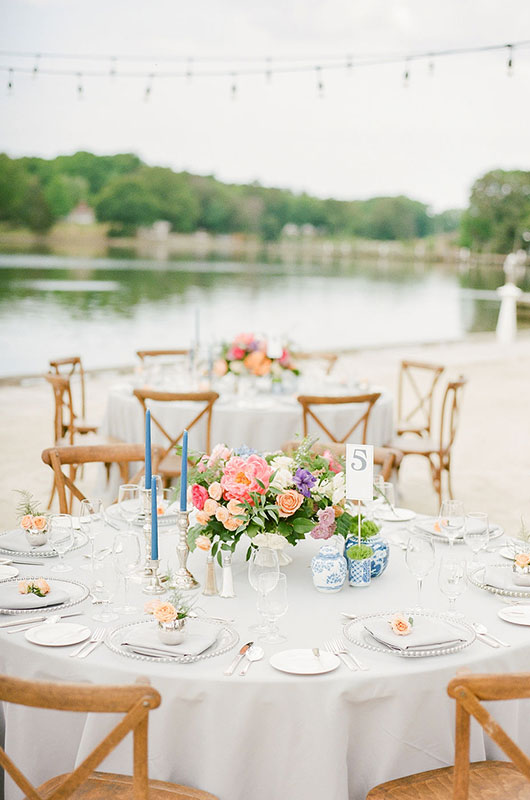 DON'T MISS
She says: The ninety-minute "head-to-toe" scrub, focused massage, and wrap and scalp treatment at The Spa at The Tides Inn is a must! Use the espresso mud scrub to hydrate your skin and your whole body will feel energized. Continue your unwinding experience after your treatment with a hot cup of tea.
He says: Enjoy an afternoon cocktail with raw, local oysters at Fish Hawk Oyster Bar. The view of the water is one you can't miss!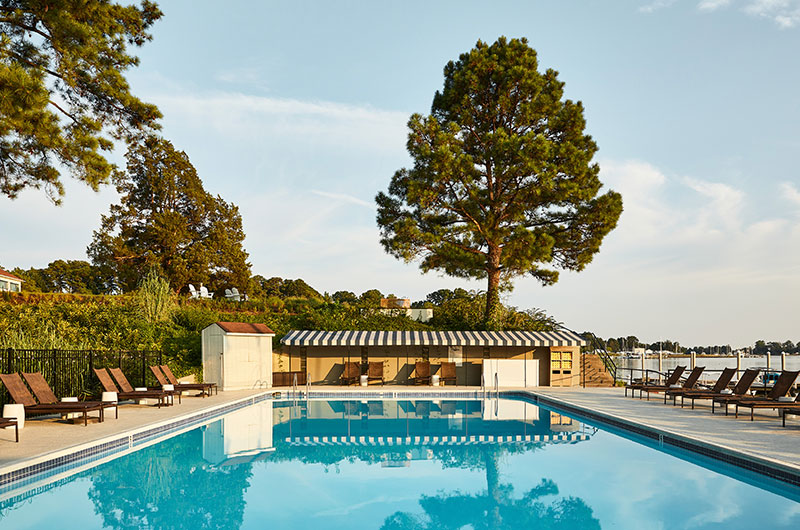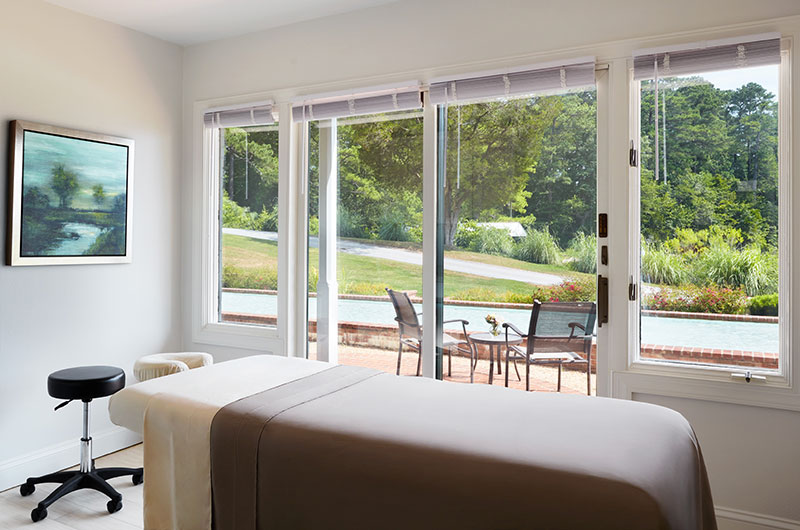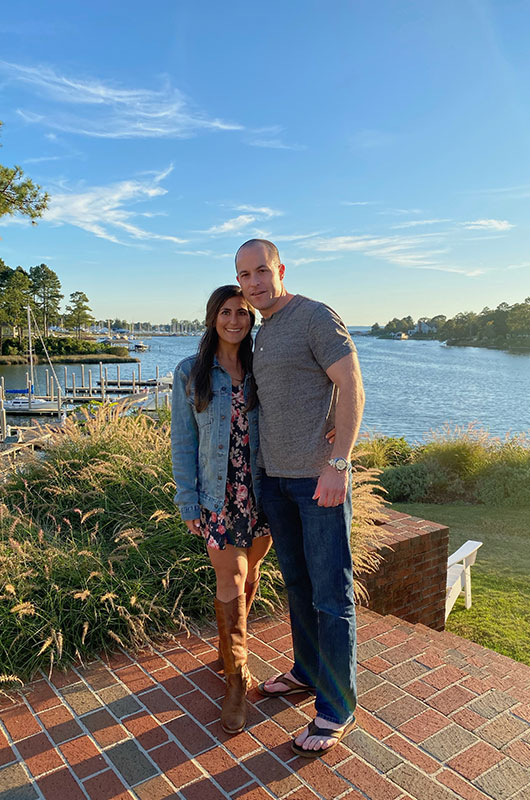 Authors Kayleigh and Adam Scharff at Tides Inn this past October 2020 enjoying the amazing, waterfront views.
www.tidesinn.com