New Orleans, Louisiana: Maison Dupuy Hotel
Traditional Experience + Modern Luxury in The Heart of The French Quarter
By Scottie & Roger Watson

Get Acquainted
Perfectly nestled in the heart of the French Quarter, the Maison Dupuy has everything you need for your quintessential New Orleans wedding. Offering the best of both worlds, Maison Dupuy is located in the delightful and quiet residential section of the French Quarter; however, you and your guest are just two blocks away from the never ending party that is Bourbon Street. Your guest will be staying in the lap of luxury at Maison Dupuy, while enjoying the iconic old world charm that is New Orleans' French Quarter.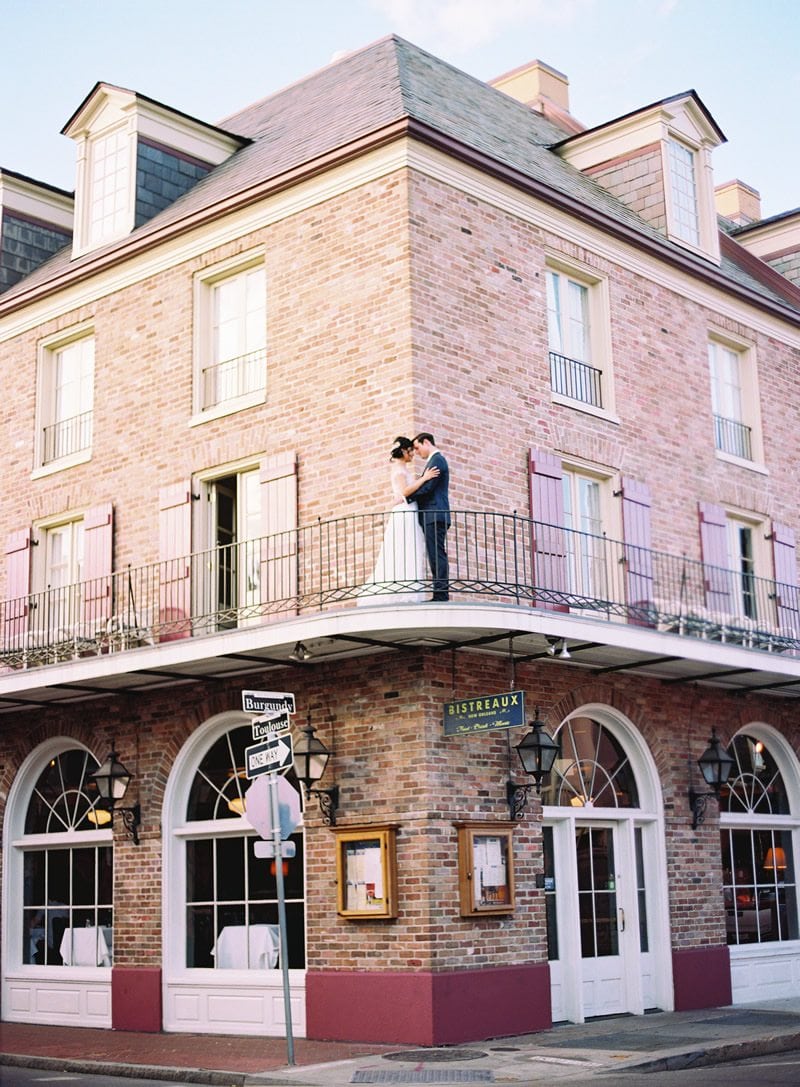 We Simply Adore
Traditional French Courtyard – The Maison Dupuy has a lovely French Courtyard with a heated swimming pool and beautiful Cabanas. The courtyard is perfect for a chic New Orleans Wedding. Visit the Facebook page @MaisonDupuyWeddings for inspiration and information.
Bistreaux and Bar – A delightful eatery within The Maison Dupuy. It's perfectly New Orleans, with a focus on local produce and farm fresh meats. Our favorite parts, besides the food (of course!), are the floor to ceiling glass windows, perfect for people watching and the quirky murals painted on the walls that are oh so New Orleans.
Concierge Services – we made great use of the concierge services at The Maison Dupuy. By the end of the trip, we felt as though the concierge's were our best friends. They helped us with all aspects of planning our antennary. They booked our restaurant reservations, recommended shopping, gave us directions, and helped us with transportation decisions.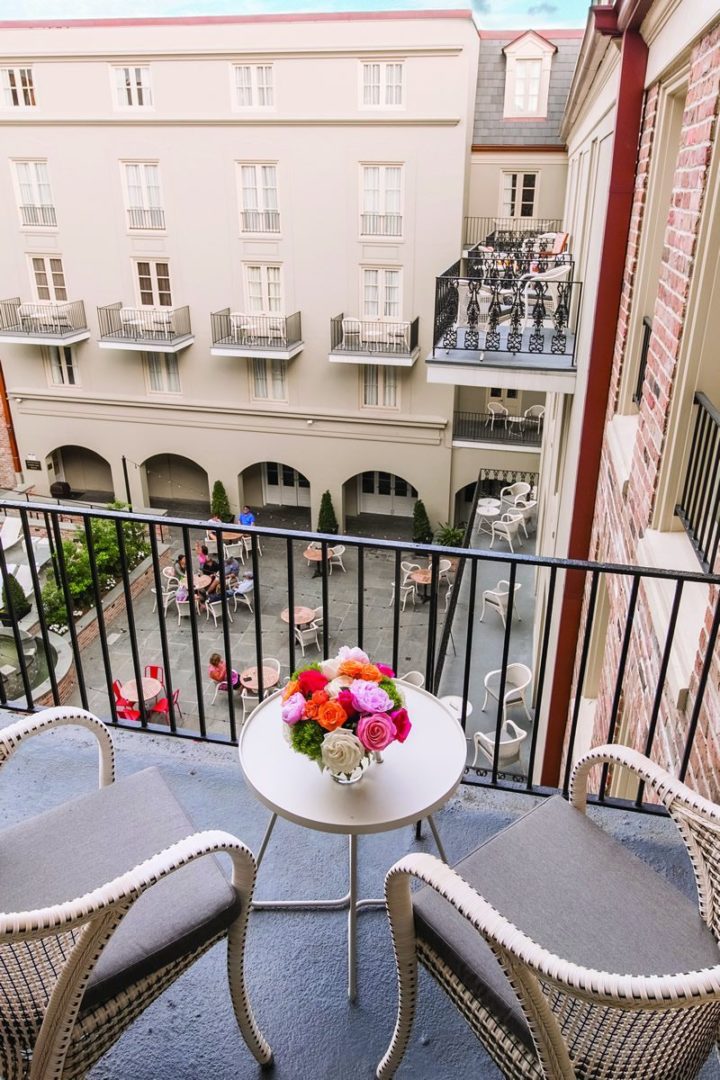 Note To Self
Valet Parking – Like most large cities and popular tourist locations, parking in the French Quarter is difficult to say the least. We recommend taking advantage of The Maison Dupuy's valet parking for $38 per day.
You won't need to go far – There are so many fun and iconic activities within walking distance of this property that walking should not normally be an issue. However, if you find yourself using a ride, we found that ride share apps, such as Uber, were far less expensive than traditional taxis and more convenient that public transportation.
Uber! – If you're worried about waiting until the last minute to call your Uber, New Orleans is one of the few cities where Uber offers ride reservations. Simply open the app and navigate to "Schedule a Ride." You can make your reservation 30 days to 15 minutes ahead of time.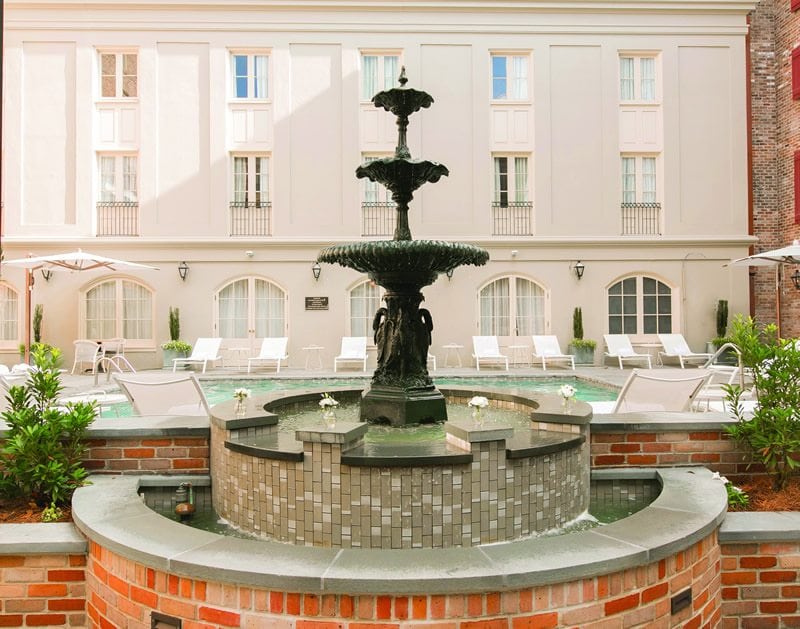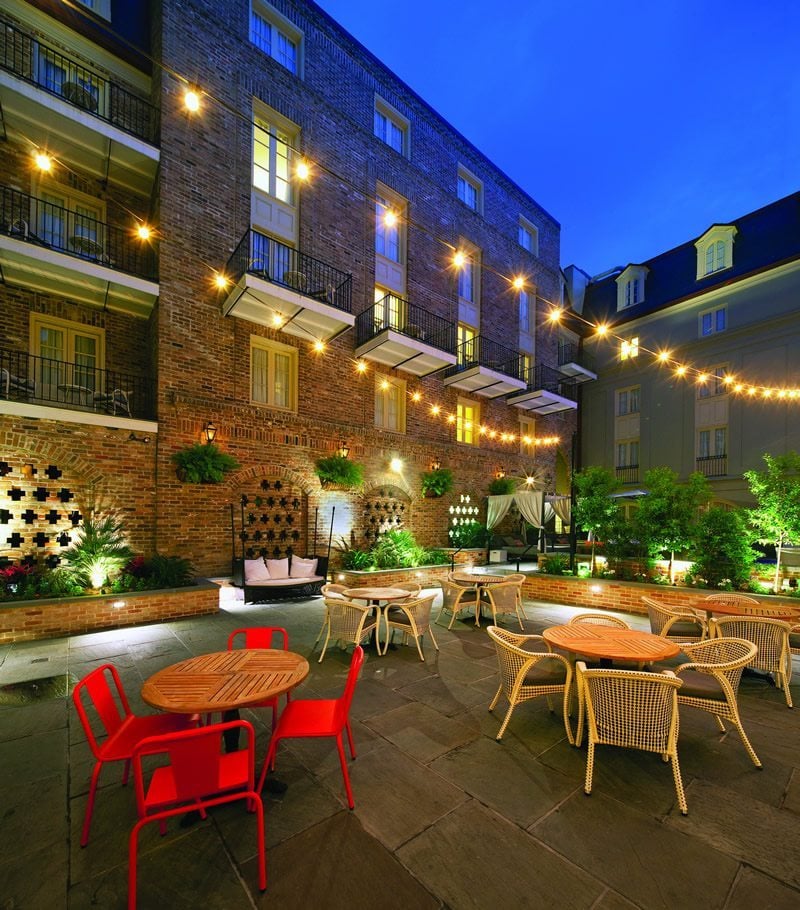 Out and About
Royal Street – just a short walk from the property, Royal Street is the more refined epicenter of the French Quarter. Royal offers a pleasant mix of upscale antique shops, clothing boutiques, fine jewelry shops, and colorful art galleries. The perfect spot for a couple to find a beautiful piece of art or furniture to commemorate their time in New Orleans together.
Garden District – From St. Charles Ave to Magazine St., this historical district is famous for stunning antebellum mansions and breath taking gardens, making it one of our nations most sought after neighborhoods. Touring the Garden District on The St. Charles Streetcar is a must do, do not miss, for visiting New Orleans.
Bourbon Street – Bourbon Street needs no introduction, but we will say The Maison Dupuy is the perfect distance from the 24/7 soiree happening on this iconic thoroughfare. Just an easy two blocks down, you'll find all matters of excitement like nowhere else on Earth.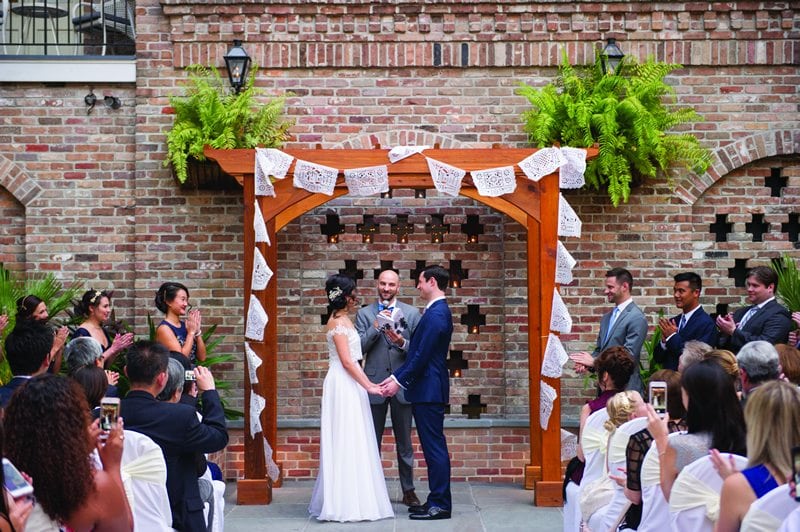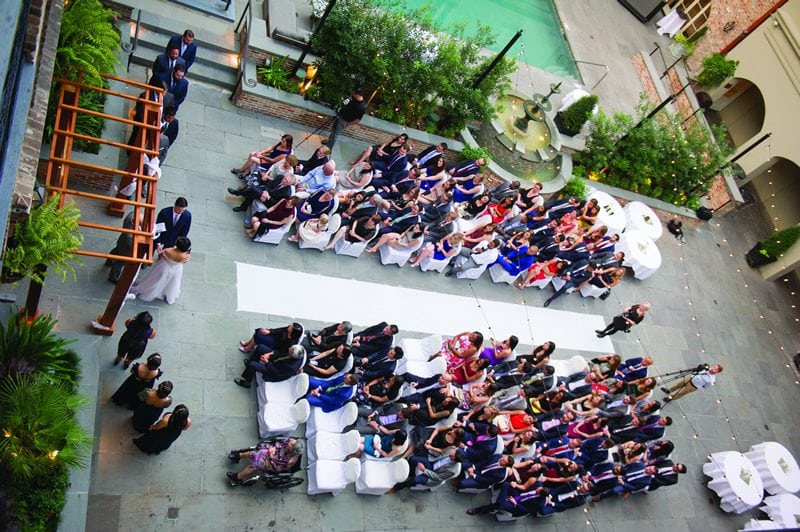 Here's The Scoop
The Maison Dupuy is the eye of the storm that is New Orleans's French Quarter. You'll find a quiet and luxurious get away for you and your guest. You'll enjoy a private experience catered just for you but be able to cross the threshold and step into the ever-beating heart of New Orleans. For a New Orleans wedding that your guest will never forget, say your vows and celebrate at The Maison Dupuy.