A Destination Dream Come True in Anguilla
Ani Villas
Anguilla, British West Indies
By Lynn Walker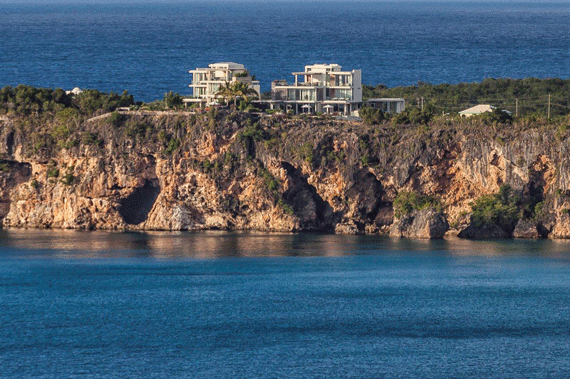 Get Acquainted
If you have always dreamed of a luxurious intimate destination wedding, Ani Villas on the island of Anguilla, is that ideal location. Anguilla has a regional airport with flights from San Juan and other neighboring islands, but is most accessible through St. Martin which is only 10 miles away or a 20 minute boat ride. if you feel the need to rent a car, remember it is a British territory so you will be driving on the left, but the language is English and the Anguillans are extremely friendly and helpful so you will not need to worry about getting lost.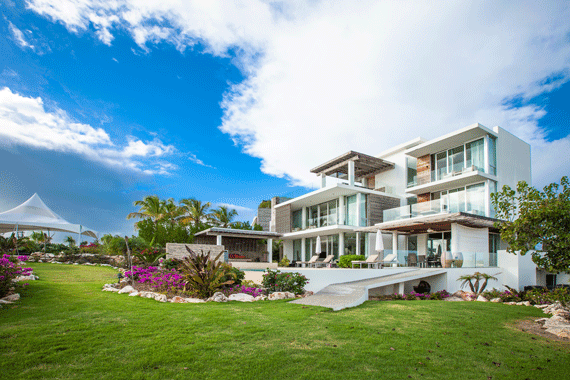 We Simply Adore
Breathtaking and magnificent are just a few words that come to mind when describing the view from the two-acre estate of Ani Villas. Perched atop the secluded limestone cliffs, overlooking Little Bay, are two, stylish, contemporary, three-story luxury villas. The villas are a fully staffed home away from home ready for you to customize your Dream Event.
Each villa has a full service kitchen, a modern inviting open living and dining area complete with water feature. A floor to ceiling glass wall opens to an expansive patio, with a relaxing lounge, dining area, infinity pool and lush landscape with an elevated hot tub. Each guest room vary on sleeping accommodations with king, full or twin beds, but all have the high-end fixtures and amenities expected, including balconies to relax and take in the views.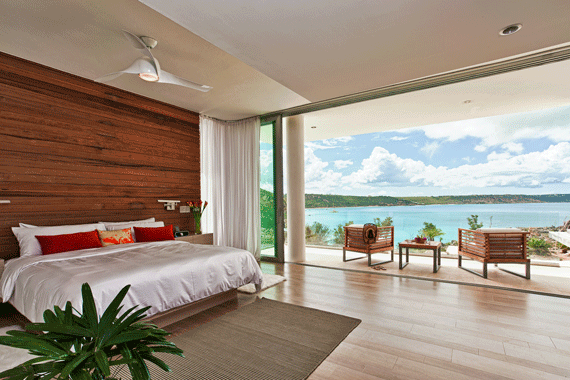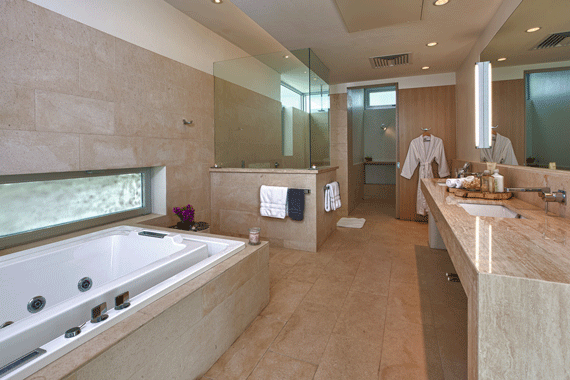 Out and About
On property there is a gym, tennis court with an in-house tennis pro, stand-up paddle boards, 2 six-seat golf carts, a half-court basketball hoop, mountain bikes and a pool table, and if there is something else you would like to do, all you have to do is ask, the staff at the Villas will go above and beyond to make it happen.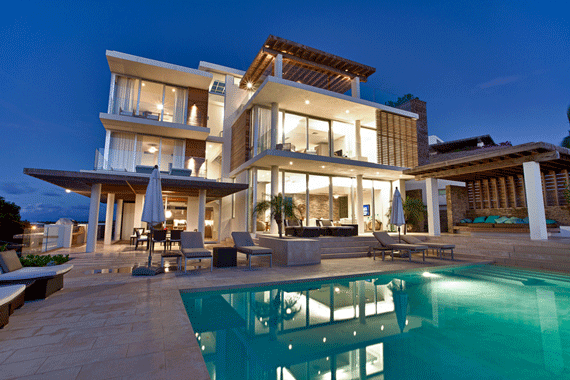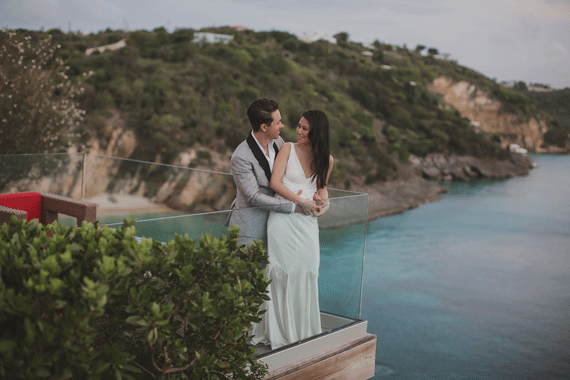 Photography Credit: Caroline Ross Photography Studio
Big Day Details
Meander down the stone pathways through the lush manicured Caribbean floral gardens to the edge of the cliffs and take in the spectacular view of the Anguillan coast line and sensational sunsets. This is where you will find the perfect spot for your dream sunset ceremony and reception. There is a constructed open-air platform, that can be tented if desired, utilized for a seated dinner for up to 40 guests or a cocktail reception for up to 100 of your closest friends and family, under the stars.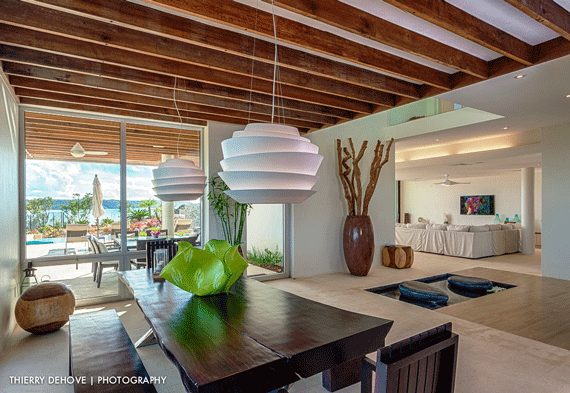 Here's the Scoop
Ani Villas also has properties in Thailand and Sri Lanka and the Dominican Republic is due to open in 2016 all with the same goal; to indulge their guests in lavish comfort while embracing the local culture, creating a memorable, meaningful experience.
Ani is derived from a Swahili word meaning "The Road, The Path, The Way" and with this in mind, the idea of building these luxury resorts in exotic destinations was formed, with a purpose. This purpose is The Ani Art Academies, a global, non-profit organization developed with the purpose of nurturing local artists to enhance their skills while preserving the culture of their local communities. In each of these communities an Ani Academy has been built allowing devoted students in the area to become an apprentice at the school. These apprentices are awarded a full scholarship that will cover all tuition and materials needed during the 3-4year apprenticeship. Make a point to visit the school while you are there, I can assure you, you will be inspired by the students and their commitment to their craft.
The time we spent at Ani Villas was unforgettable we were pampered by their staff from the moment we arrived. Ani Villas received the Conde Nast Johansen Award of Excellence for 2013 & 2014, and while we were there the Villas were anointed with another accolade, "Anguilla's Leading Ultra Luxury Villa" at the World Travel Awards. Planning your dream destination wedding will be rewarding and stress-free when you put it in the hands of the professionals.