New Mexico and The Cultural Paradise
Santa Fe, New Mexico
The Inn and Spa at Loretto Destination Hotels and Resorts
By Lynne Leonard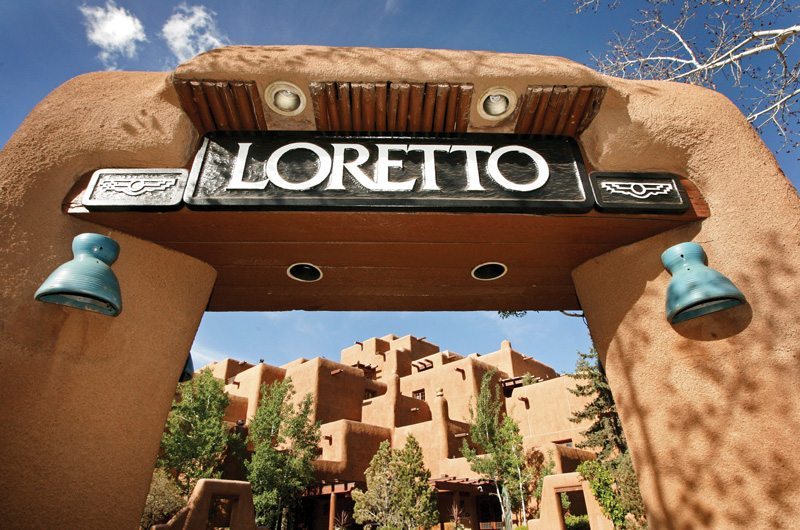 Santa Fe's timeless legacy evolves from the intertwining of three distinct cultures-Native Americans, Hispanic, and Angelo Saxons. At the city center called, The Plaza, Native Americans assemble and set up an almost daily market. They sell exotic handwoven textiles and exquisitely handcrafted sterling and turquoise jewelry. Breakfast sizzles at Tia Maria Restaurant on San Francisco Street where locals and tourist converge to savor authentic Southwestern (Hispanic-American) fare. On nearby Johnson Street, enjoy viewing the work of one of America's most significant 20th-century artist, Georgia O'Keeffe. Numerous galleries on winding Canyon Road are available for a unique wedding ceremony, vow renewal, or rehearsal dinner.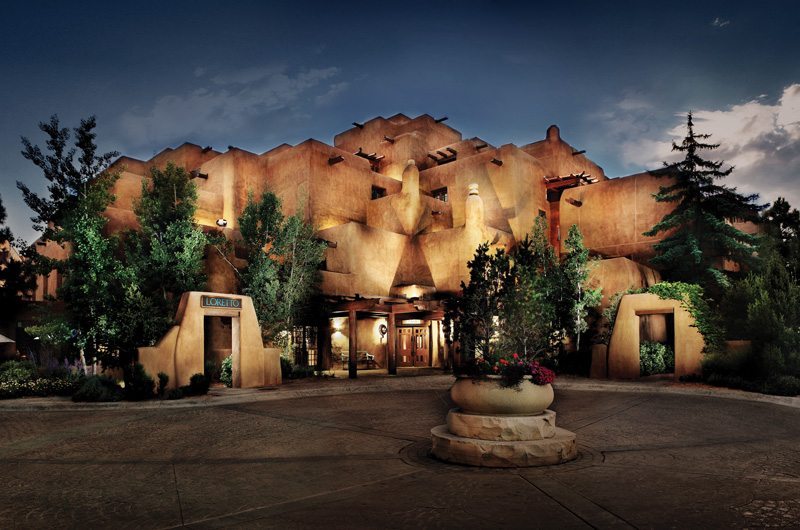 New Mexico's most photographed address is the Inn and Spa at Loretto. Adobe style architecture conveys a true Southwestern essence. Reserve the iconic two-story penthouse for an intimate ceremony. The Sunset Terrace is a beautiful site for spring or fall dates, and the venue list includes four well-appointed ballrooms. Church ceremonies and bridal photo shoots may be arranged next door in the Gothic style Loretto Chapel. It features magnificent stain glass, ornate sculptures, and a freestanding miraculous spiral staircase.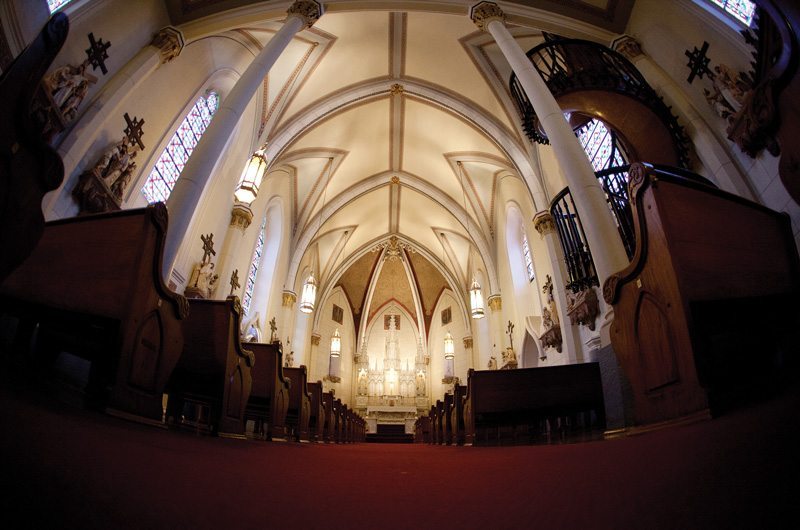 Schedule a relaxing spa service, sip a custom beverage by the Inn's informal fireplace and conclude with a scrumptious meal at Luminaria. This AAA property offers exclusive rates for the bride, groom, and their guests.