Islamorada, Florida: Cheeca Lodge & Spa
Memorable Events from Generation to Generation
By Sherra Meyers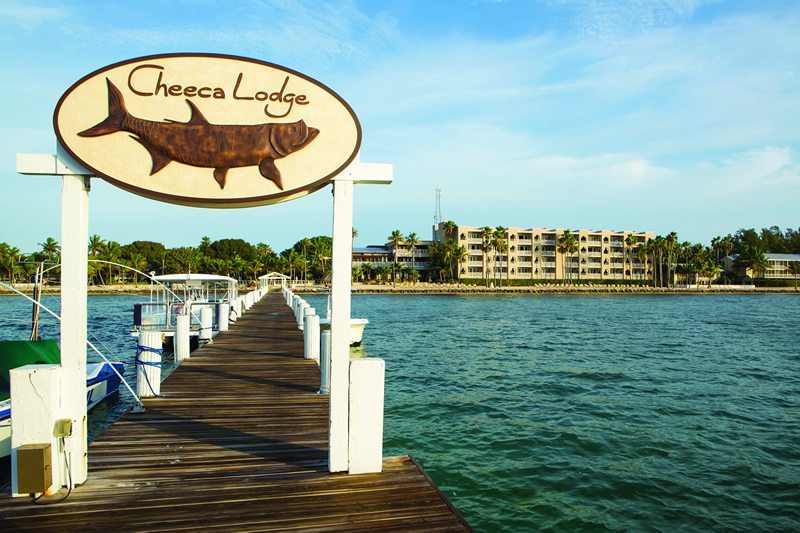 GET ACQUAINTED
If you have never heard of Cheeca Lodge and Spa, you may know it from the Nexflix series, Bloodline. Yep, this is where's its filmed. But before Netflix ever came along, Cheeca Lodge and Spa was hosting guests 70 years ago, including President George Bush, to name one of the most famous among many celebrities, and when sports fishing was born. Cheece Lodge is so special it keeps families returning year after year making it a family tradition.
Cheeca Lodge and Spa is nestled among the lush and gentle swaying of palm trees and colorful bougainvillea on 27 acres on Islamorada in the Florida Keys. Located a short 90-minute drive from Miami International Airport and an even shorter 30-minute drive from Marathon Airport, accessible by car.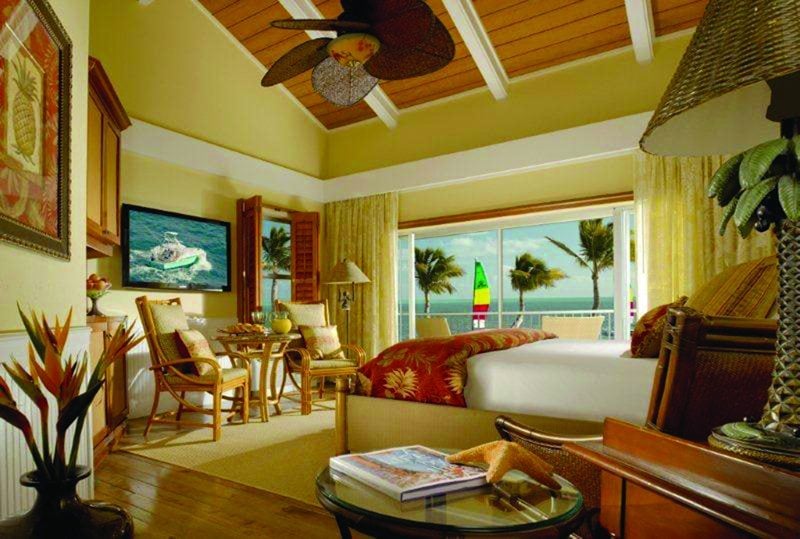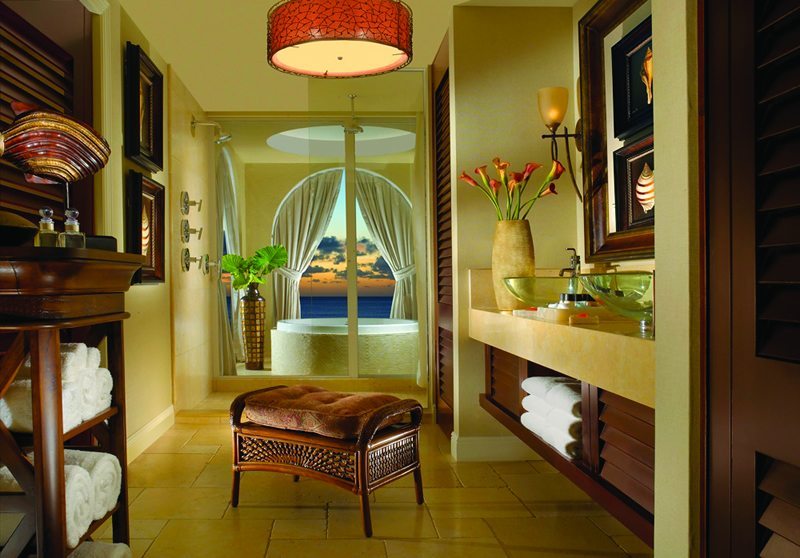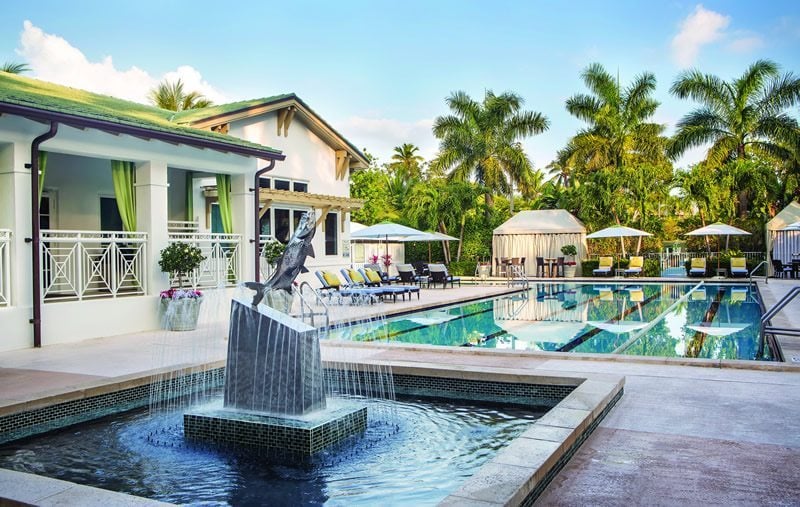 WE SIMPLY ADORE
The Ocean Front rooms and their open-air soaking tub with overhead tub filler (kind of like a faucet coming out of the ceiling – quite a pleasant surprise when its turned on)
The panoramic view of the stars from the pier at night – absolutely intergalactic!
Lush tropical grounds and the row of leaning palm trees – great Kodak moment for everyone, especially just marrieds.

OUT AND ABOUT
Activities galore include; 6 lighted tennis courts, 9 hole 3-par Jack Nicklaus golf course, fishing poles, sea kayaks, bicycles, watersports to group fishing trips, snorkeling, sunset cruises, paddleboards, and so much more. There is also a very cool Kids Eco Camp.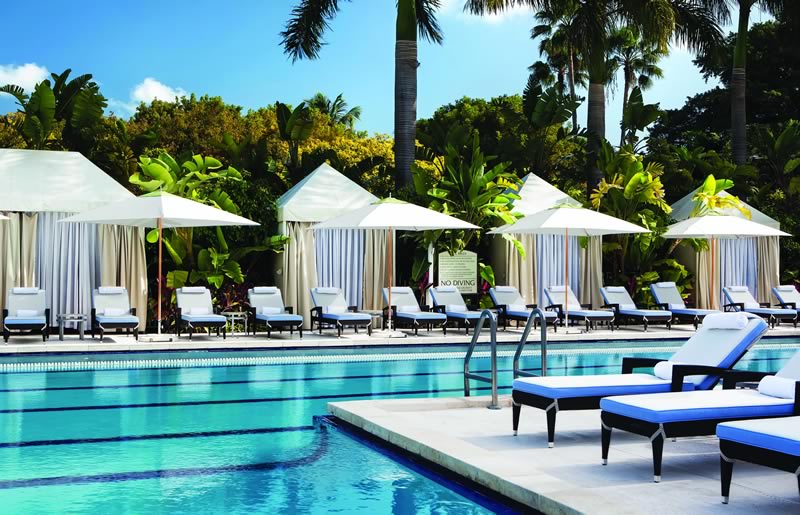 GET THE DISH
Cheeca is serious about their food and offers up three distinctive restaurants. Atlantic Edge, known for their local seafood faire serving hogfish, seared tripletail and grouper but also serving up prime steaks with a Wine Spectator award winning wine list. Limoncello, is a Tuscan-inspired family restaurant offering homemade pasta dishes along with all the traditional Italian favorites. Nikai Sushi Lounge, offers the freshest sushi in Islamorada in addition to over 35 different kinds of hot and cold sakes.

BIG DAY DETAILS
Cheeca Lodge and Spa love weddings and all are treated with white gloves. With in-house wedding planner, any custom ideas and arrangements are welcome and professionally managed. The various ceremony and reception locations are endless with beautiful picturesque backdrops like Sunrise Ballroom and Oceanfront Terrace to Spa Island and lagoon and of course the beaches with ridiculously stunning sunsets. The talented Chef's create photo worthy displays and decadent menu's and additionally happy to accommodate special menu requests and needs.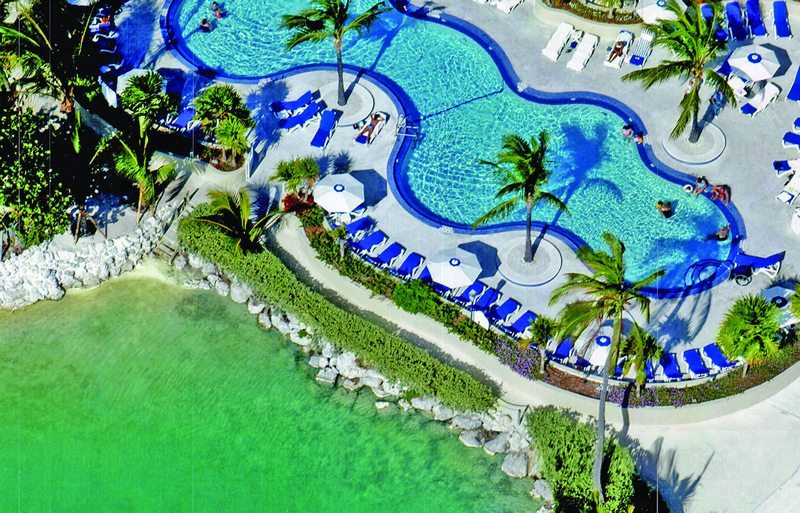 Cheeca Lodge and Spa will be the place you will return to celebrate future anniversaries and a place to bring your new family for years to come.