The Groton Inn || Groton, Massachusetts
By Madeline Scharff
​
A REIMAGINED NEW ENGLAND GEM
​
GET ACQUAINTED
Less than an hour drive from Boston, Massachusetts, resides the charming boutique-sized Groton Inn. A hidden gem in the Northeast with 60 custom-designed guest rooms and spacious suites is an inviting haven for those seeking a romantic getaway, family time, and a group celebration. Groton, a small but endearing and historic town, is filled with local boutiques, surprisingly tasty and prominent restaurants, and miles of outdoor trails that are all within a stone's throw of the Inn.​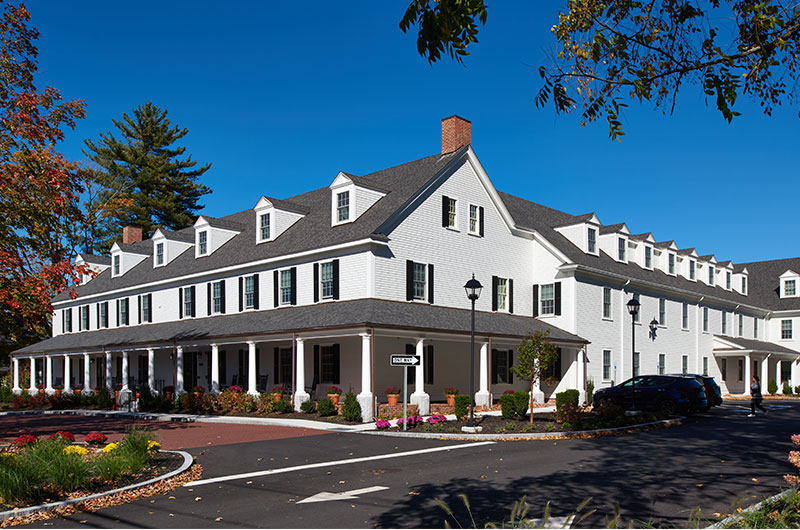 HERE'S THE SCOOP
The Groton Inn is the newest addition to the Migis Hotel Group (MHG), a family-run, Maine-based hospitality management company. After the Inn was destroyed by a large fire in 2011, MHG jumped on the opportunity to reimagine "America's Oldest Inn," that was originally built in 1678. The Groton Inn's makeover celebrates its rich colonial history and draws guests in with its classic New England architecture. Upon arrival, travelers are welcomed by a sweeping front porch fitted with a row of rocking chairs. Expect modern and updated amenities like the fine art gallery in the main hallway and historically inspired décor such as hand-hewn hickory floors. ​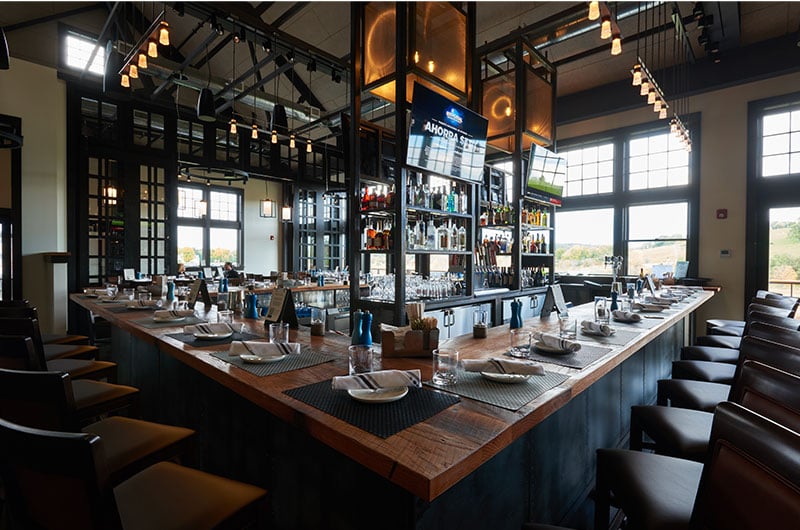 BIG DAY DETAILS
An idyllic destination for intimate weddings and receptions, couples will love the Groton Inn's unique venue spaces like the outdoor courtyard boasting pastoral views and a year-round fireplace. When the Coronavirus pandemic hit, the Groton Inn initiated a new intimate "Elopement Package" that affords couples the opportunity to say "I do" in a location that's safe, stress-free, and wallet friendly. The current rate starts at less than $400 per night and includes a handful of romantic must-haves: locally crafted bouquet and boutonniere, a bottle of bubbly, 6-inch wedding cake, on-site ceremony, and accommodations of your choice.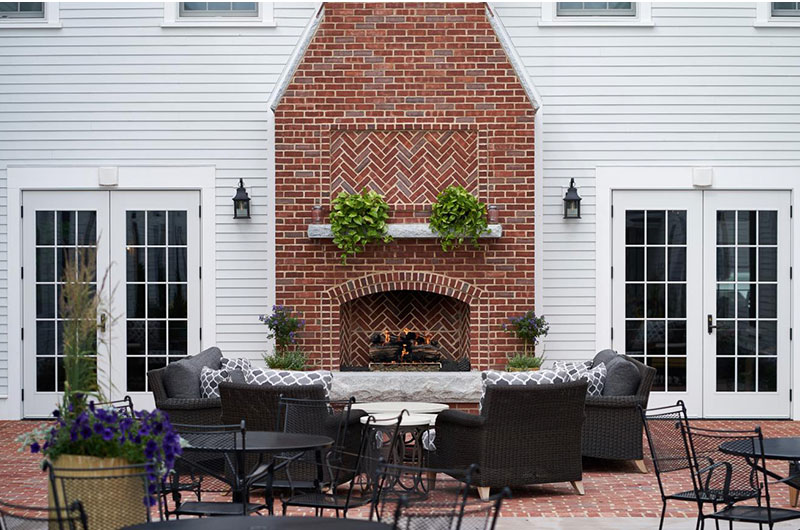 GET THE DISH
Forge & Vine – An award-winning destination restaurant located directly behind The Groton Inn which is currently open for dinner Wednesday through Sunday. The space accommodates up to 156 guests and features an impressive eight-foot wood fired grill. The open kitchen with counter seating allows for an immersive culinary experience while a 26-seat U-shaped bar is the perfect spot for pre-dinner signature cocktails. Chef Patrick focuses on local and seasonal ingredients, creating some truly out-of-this-world dishes like hearty salads, seared fish paired with bright tasting vegetables, juicy steaks, and more. There's also an outdoor patio and private dining room are also available for celebratory gatherings.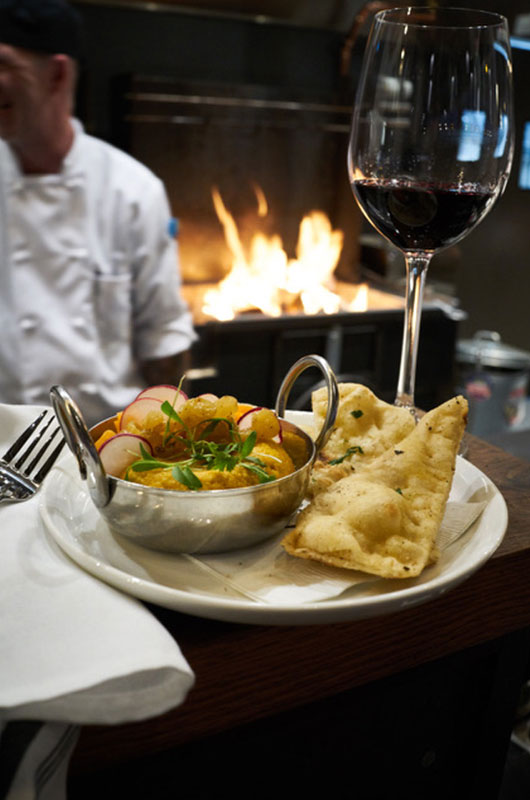 WE SIMPLY ADORE
The abundance of fresh air, no matter what time of year it is. Walking trails are easily accessible by foot and downhill skiing is only 15 minutes away.
The in-house short and informational (20 minutes) lobby art tour – where you can learn about the talented local artists who have helped make Groton a cultural destination.
The sweeping pastor in the Inn's backyard which showcases an amazing sunrise and sunset over Gibbet Hill.
The timeless ease of the Northeast awaits at the Groton Inn, where charm and class coalesce into a refined yet relaxed honeymoon getaway.